2022 Trefle Lozerien results: Josep Garcia takes second win in the French classic enduro
Results from the 2022 French classic enduro, the Trefle Lozerien AMV where Josep Garcia has taken his second victory on grassy tests in hte Gorge du Tarn with Andrea Verona and Till De Clercq completing the podium.
2022 Trefle Lozerien in a nutshell:
Some 700 riders returning after a two year break for the annual pilgrimage to the spectacular Gorge du Tarn were treated to the French classic enduro at its best.
Based in the town of Mende, the three-day '22 Le Trefle dished up its typical mix of awesome transfers in the hills and five long special tests each day, this year in largely dry conditions.
For the second time since becoming the first and only non-French rider to take the title in 2019 (when the race formed part of the now defunct WESS series), Josep Garcia cemented his claim to being the fastest rider on the planet at these kinds of tests by claiming the overall.
After French riders swarmed the first test on day one, Friday, (Josep was sixth and 1.7 behind in that first run) the eventual winner put in a remarkable run to win each day and take 13 of the 15 tests in total.
The final day, Sunday brings an added test within the test as the entry is reversed and riders fastest riders go last on the by then beaten-up course. It mattered little as the results were the same and Garcia won by 35 seconds scratch.
Andrea Verona did his best to challenge the Spaniard, and it was always close, especially on day two. But it wasn't until the fourth test on day three that the Italian was able to win a test and take any time back and overall those small margins in each test simply added up.
Till De Clercq was the best of the rest and first placed French rider, which is some honour in itself. The Dafy Enduro Team pilot took his KTM to his best result at the Tref, just over one minute down overall on Garcia but ahead of a very strong list of French riders.
2022 Trefle Lozerien overall results: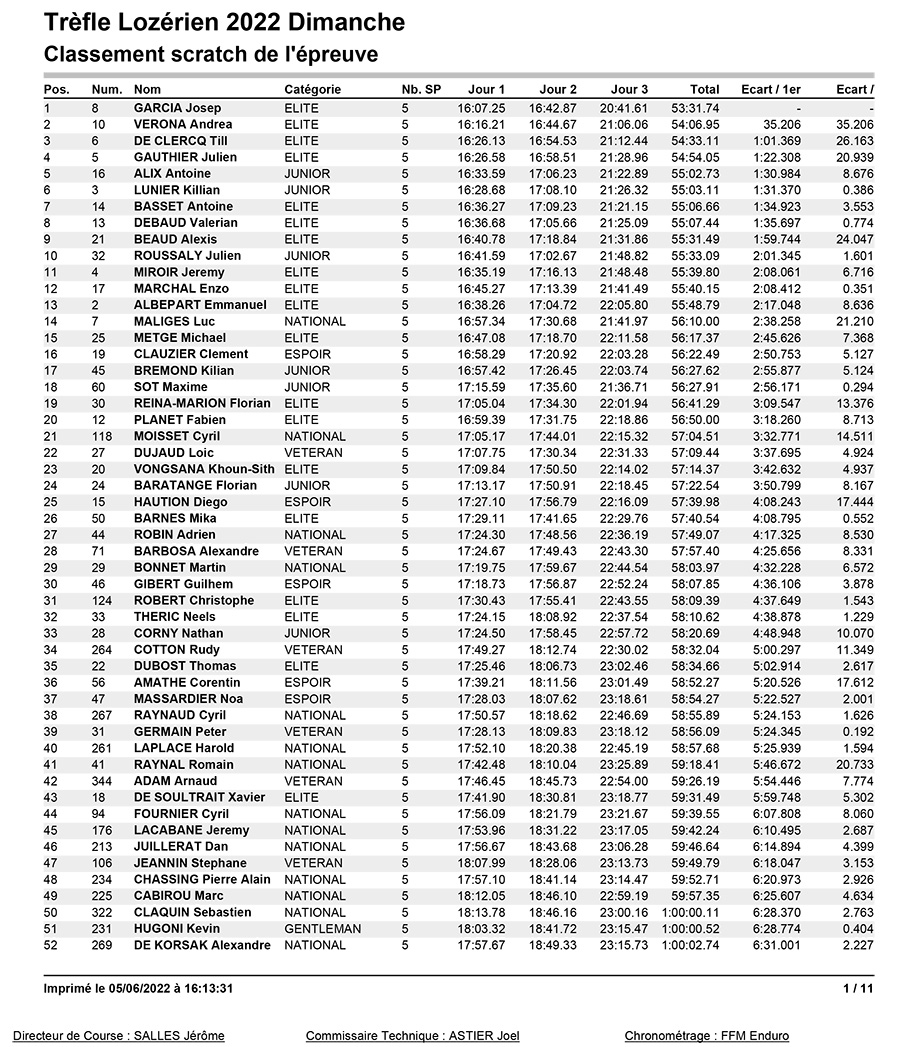 Results and video highlights by day
Day 1 results: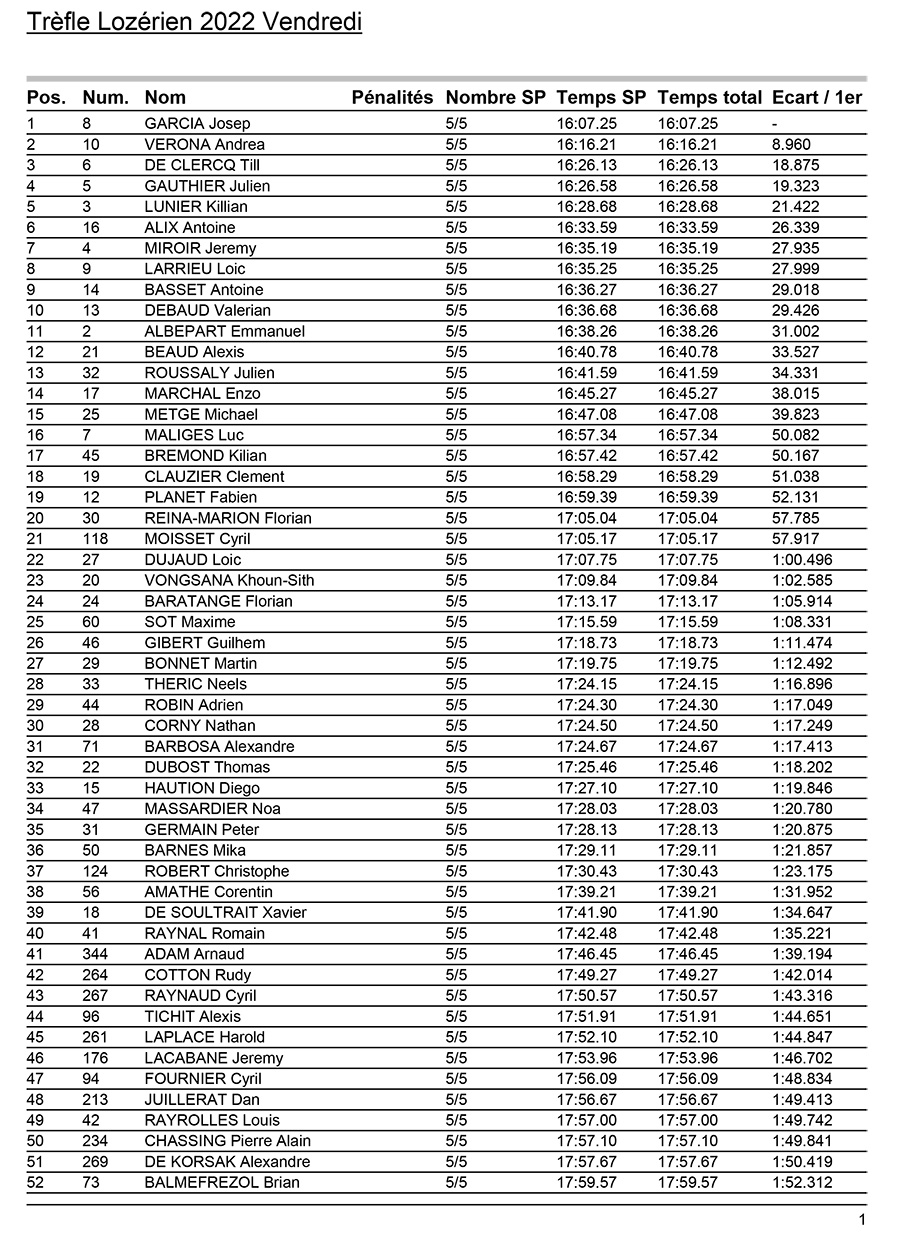 Day 1 video highlights:
Results by day – day 2: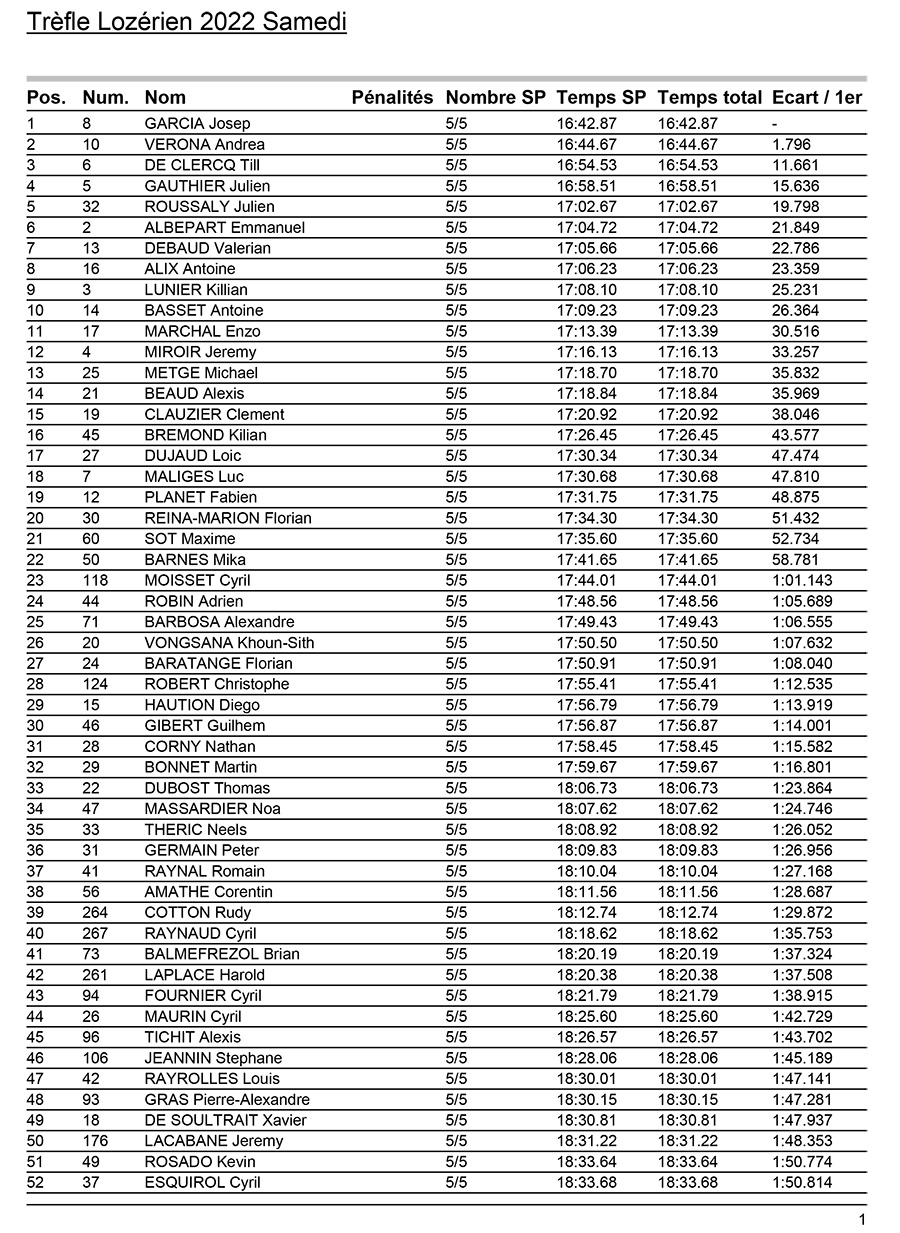 Day 2 video highlights:
Results by day – day 3: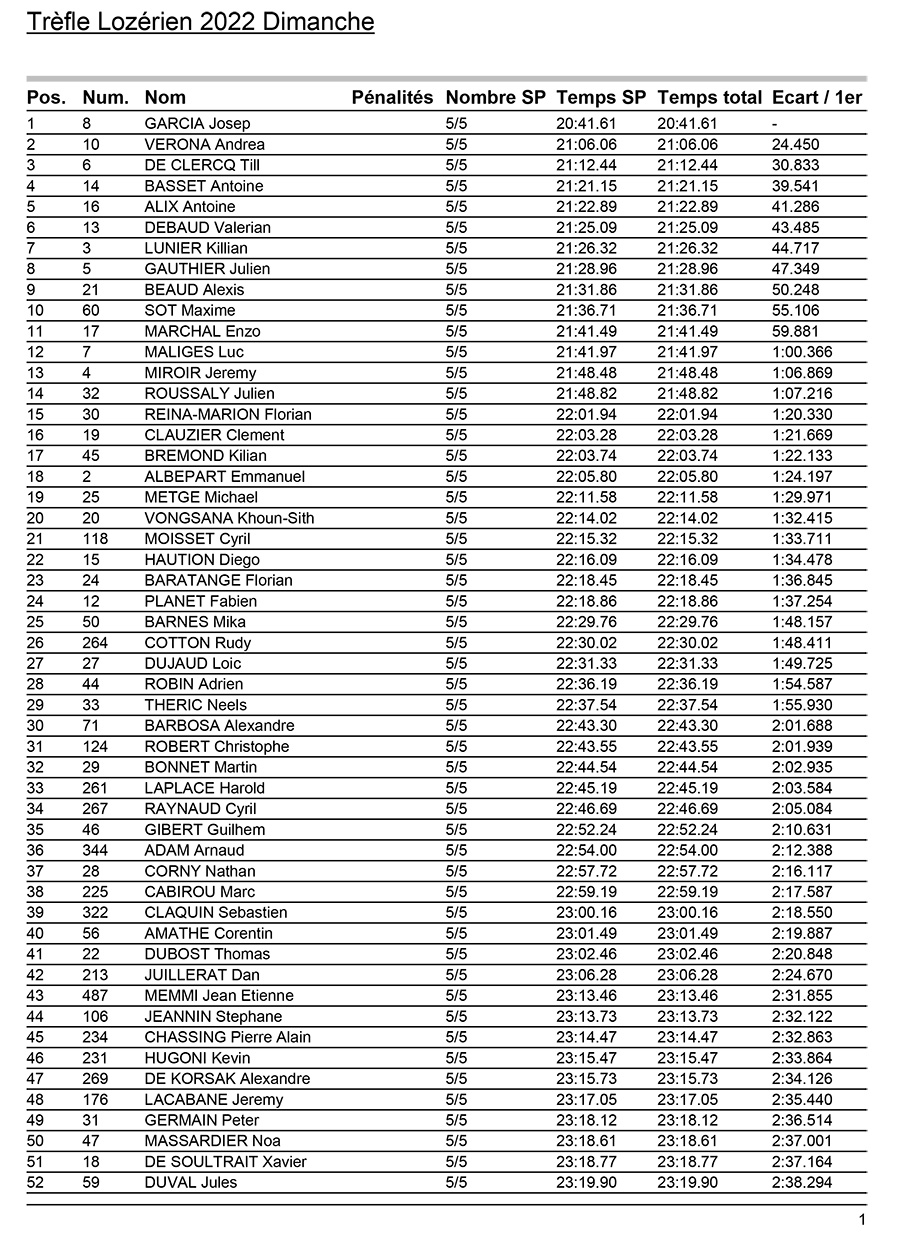 Day 3 video highlights:
Full results: WebCrono/TrefleLozerien
Photo Credit: Mastorgne + Dafy Enduro Team | Julien Suau