2023 British Enduro Champions Crowned – Jed Etchells claims maiden GB title
Results and 2023 ACU British Enduro Championship standings after the final round of the season at Catterick where Jed Etchells claimed a maiden overall title for Fantic ahead of Danny McCanney.
They breed a good enduro rider in the Isle of Man that's for sure and the latest young rider climbing to the top of the British Enduro Championship, Jed Etchells has certainly filled some big boots in claiming the '23 crown.
The Fantic JET Racing rider entered the final weekend's racing in the 'BEC' with a slender four-point lead over Beta UK/Apico Factory Racing's Danny McCanney. Etchells made the best possible statement on day one in North Yorkshire by taking the overall win ahead of Jamie McCanney, who was throwing a spanner in the works for his brother Danny by robbing points off him.
Danny wasn't quite on the mark and finished third on day one, just over a minute down after eight tests. Harry Edmondson was fourth and Max Ingham completed the top five.
The two-day weekend at Catterick brought some wet riding conditions for a change (this summer at least!) which tested riders on a course laid on by Wayne Braybrooke and the RAW Enduro team.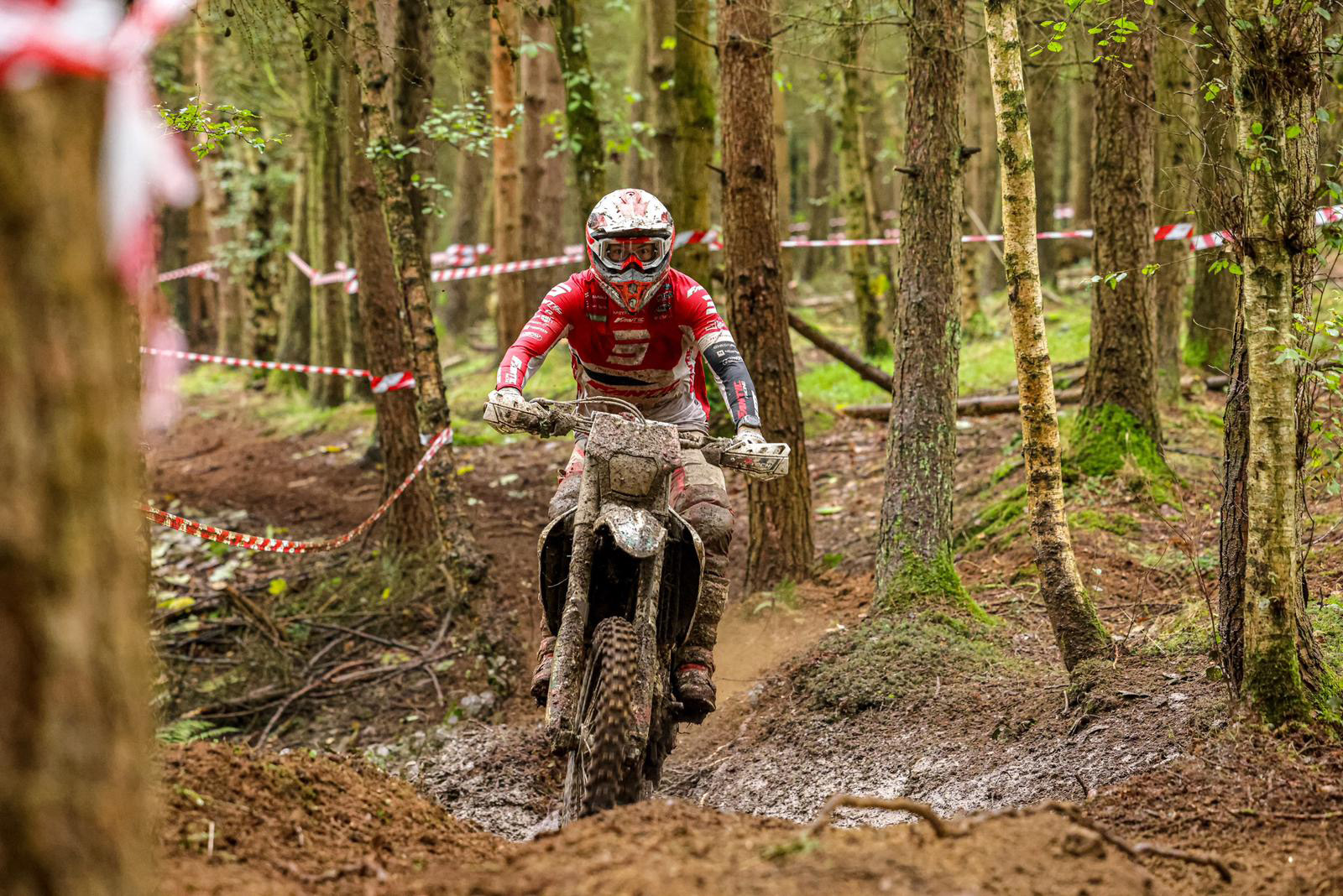 The top three from day one remained on top of the timing sheets for day two but Jamie McCanney wound up the wick to take the overall by 42 seconds. Jed was able to ensure the championship though, keeping Danny behind him for second on the day which sees Fantic and Jed taking a maiden BEC crown with Danny second and Tom Sagar third.
Along with the overall, Jed also took the E1 class and shared spoils across the Fantic Racing family with Jane Daniels who took eight wins from eight for the British Expert Ladies crown.
Both will now switch attention to their respective world championship classes (Juniors for Jed and Women's for Jane) with the final two rounds of the EnduroGP series on September 29-Oct 1 and October 6-8.
2023 British Enduro Champions:
Overall and E1 class: Jed Etchells
E2 class: Tom Sagar
E3 class: Danny McCanney
Youth 125: Will Barnett
Youth Under 21: Charlie Chater
Junior Under 23: Ben Clarke
Expert: Mark Turner
Clubman: Bobby Moyer
Over-40: John Shirt
Over-50: Andrew Reeves
Expert Ladies Championship: Jane Daniels
Clubman Ladies: Elizabeth Tett
2023 British Enduro Championship Rnd 7 results: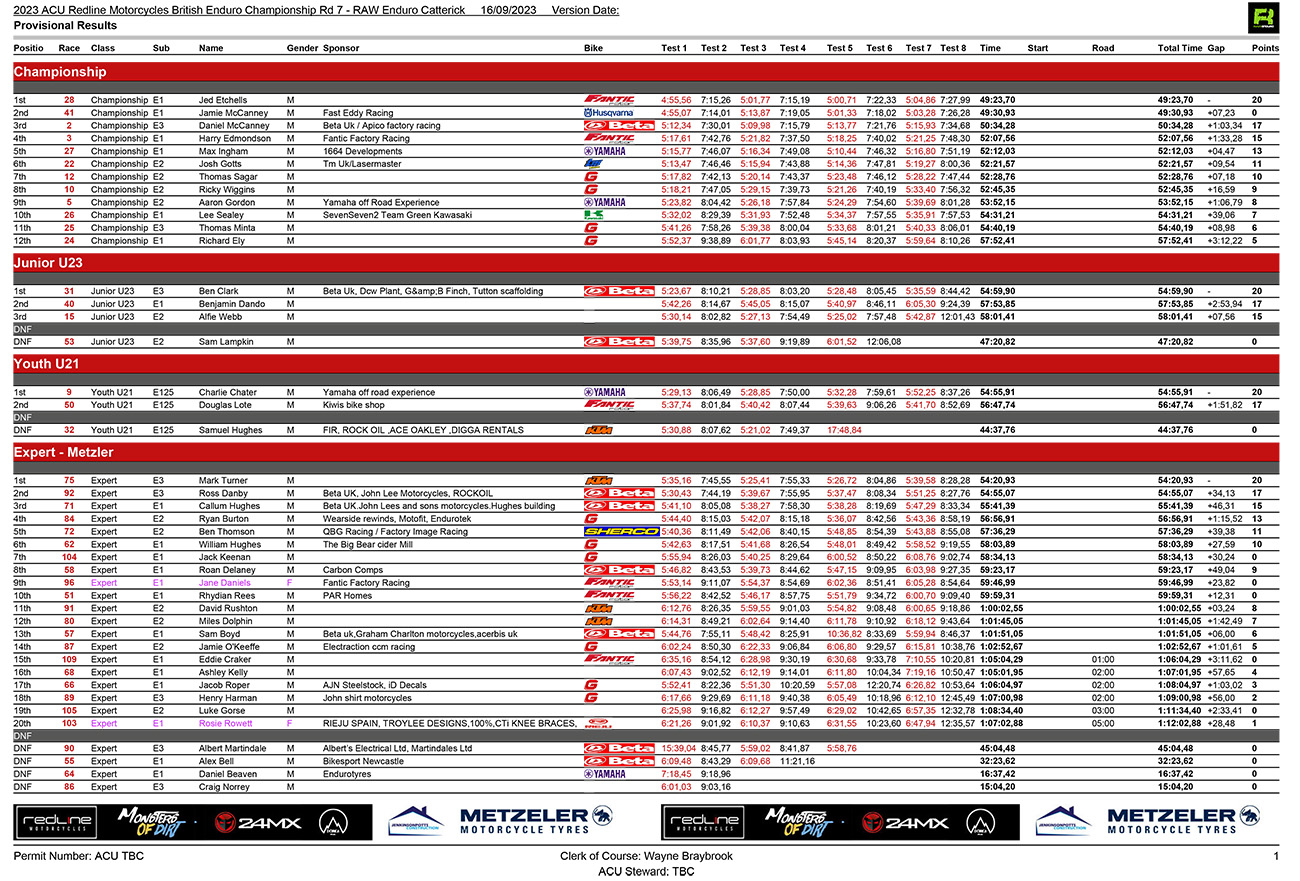 2023 British Enduro Championship Rnd 8 results: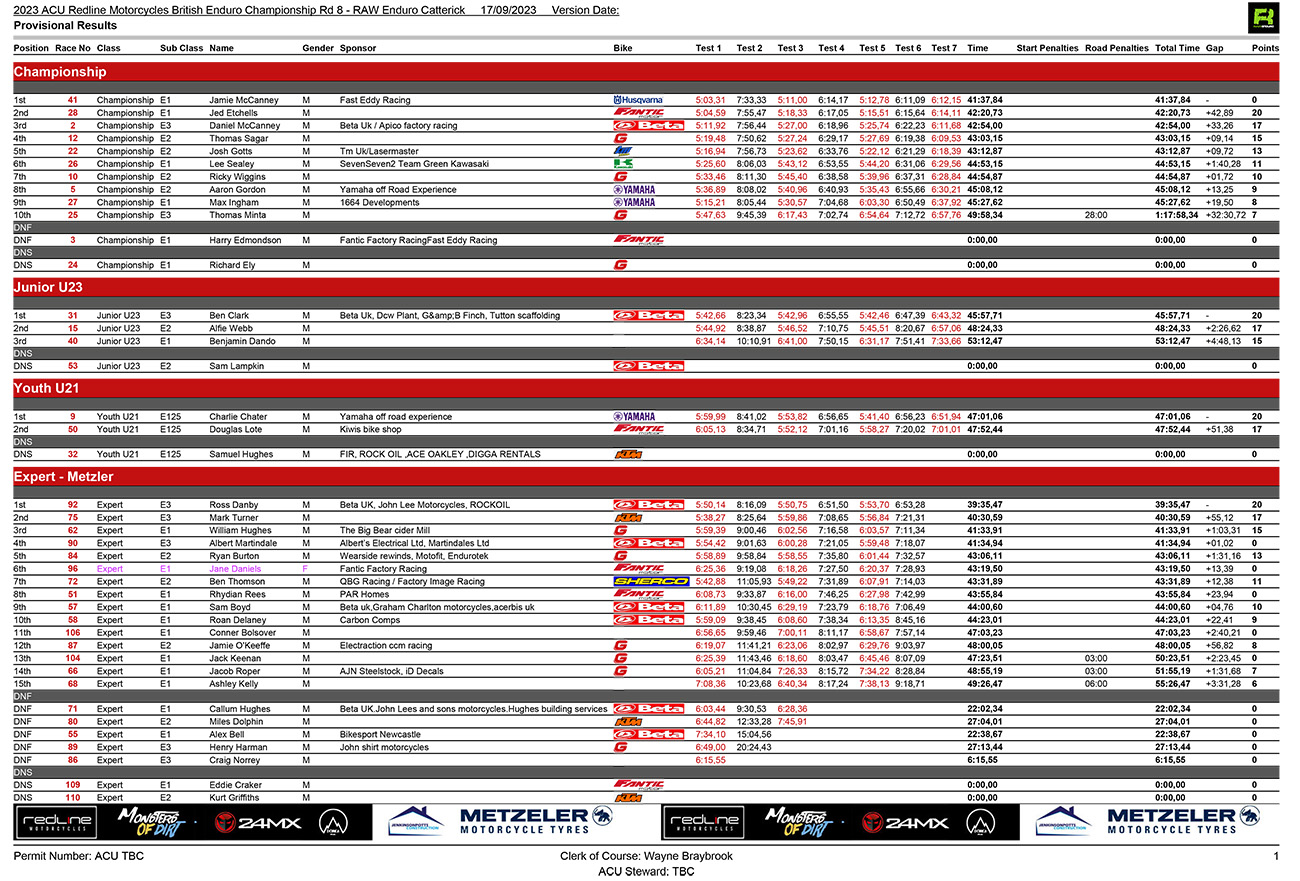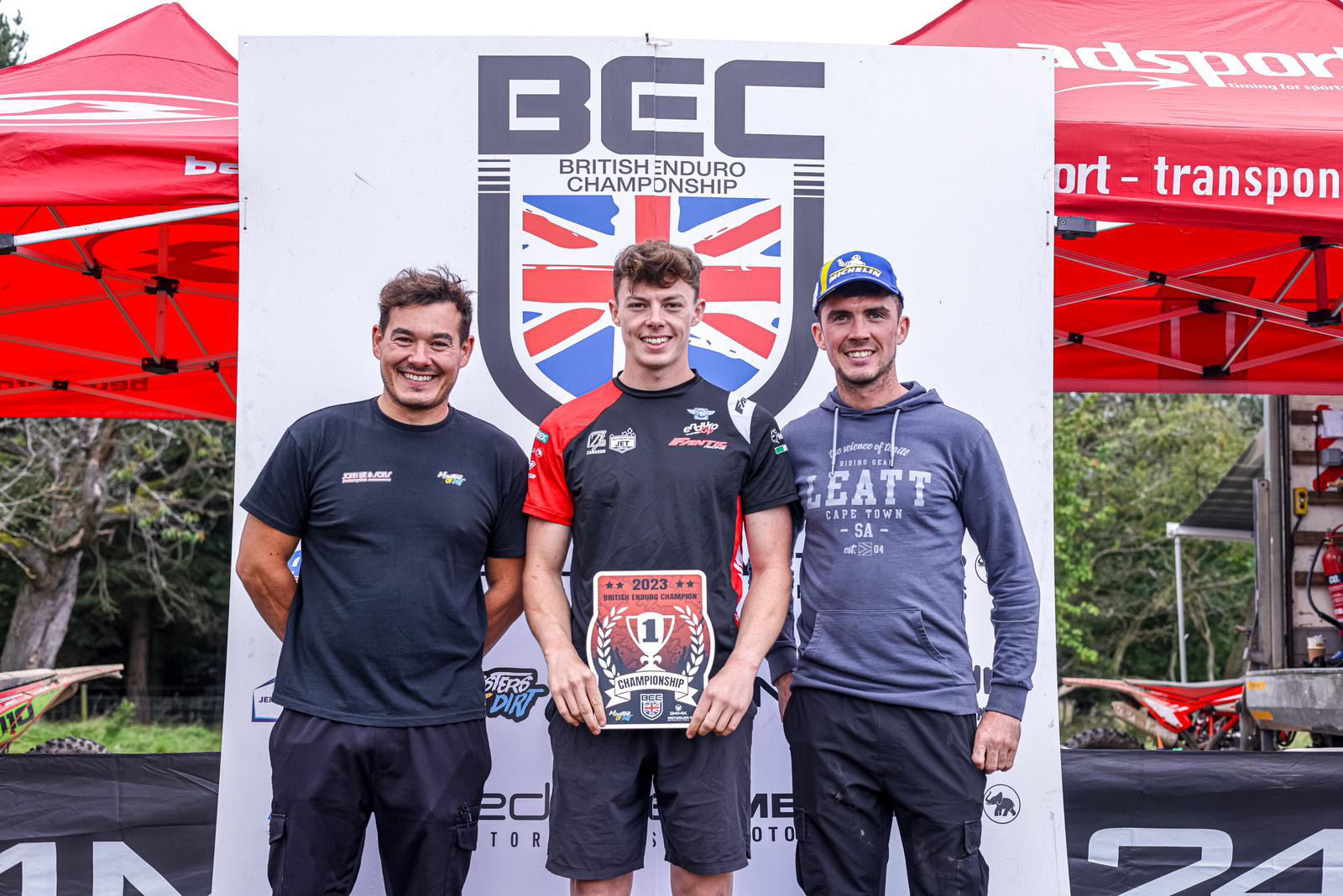 2023 British Enduro Championship final championship standings: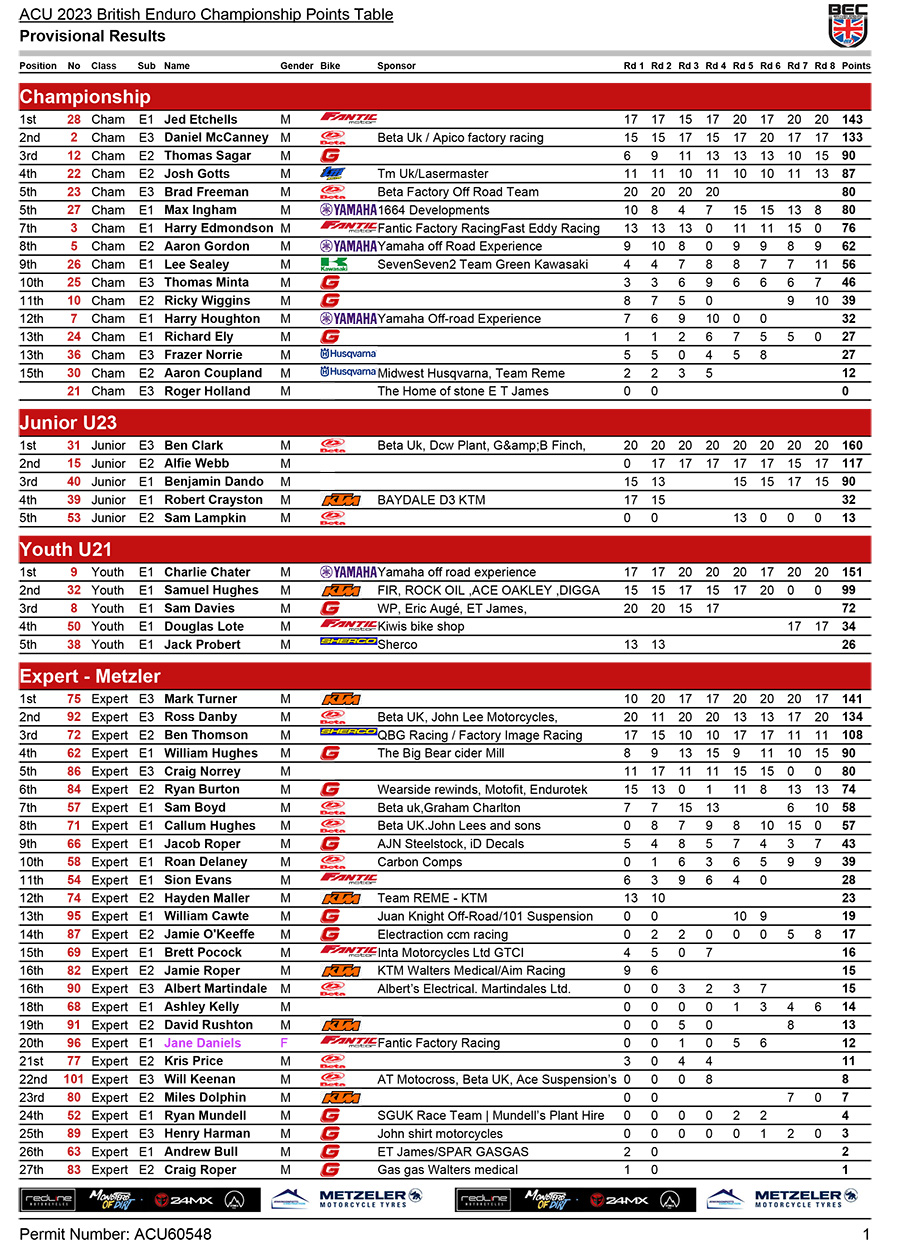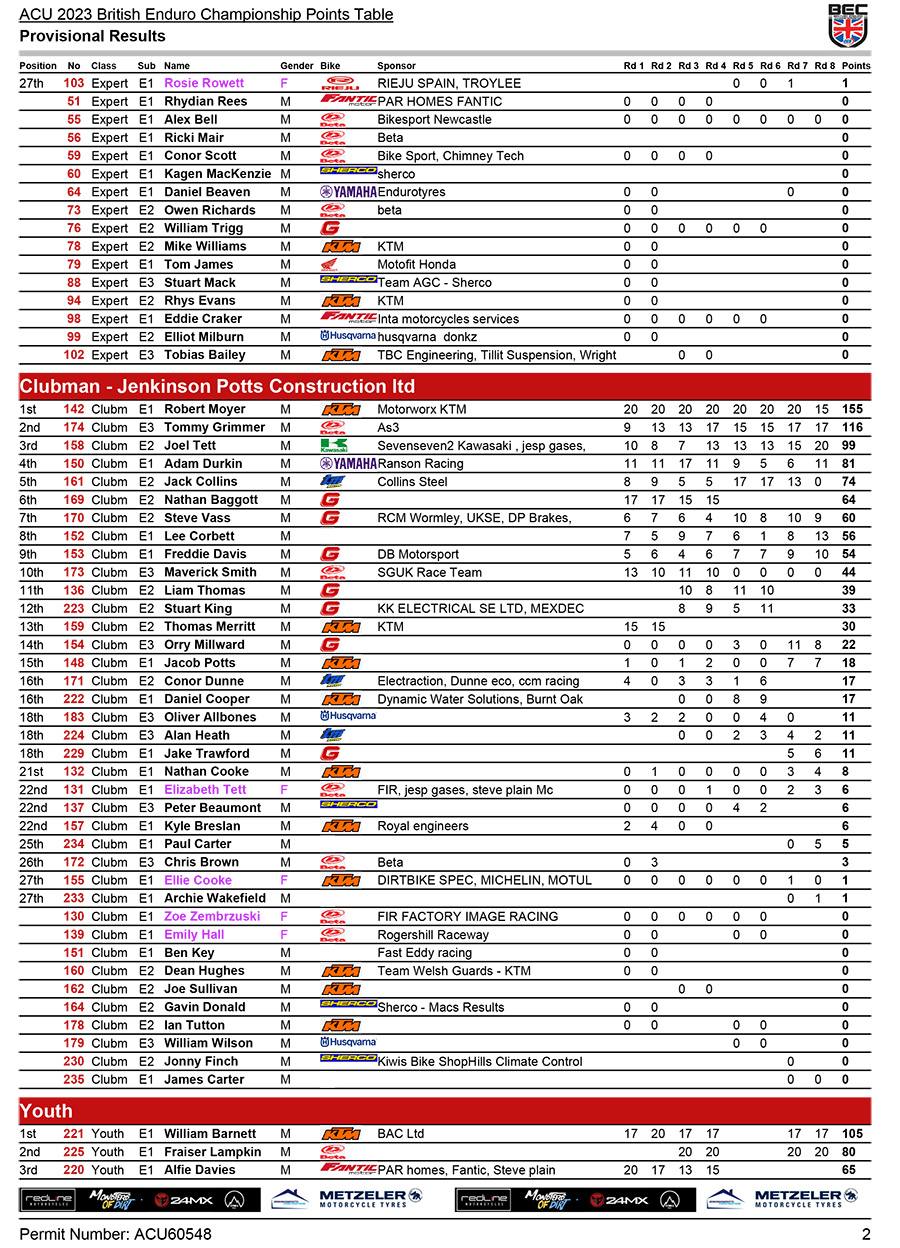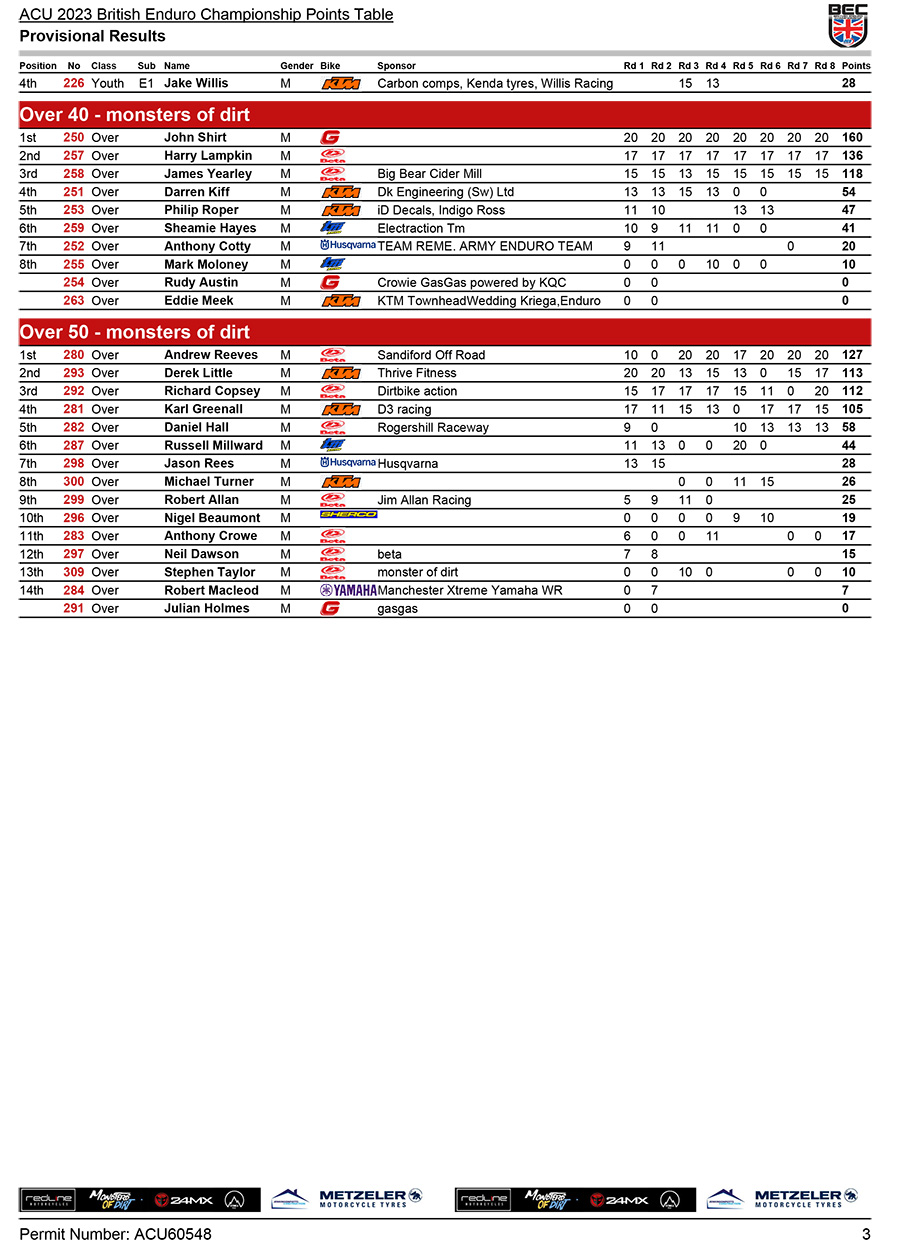 Photo Credit: Vision Media