Dante Oliveira wins 2022 WORCS Championship
Seven wins from nine bring FMF KTM Factory Racing's Dante Oliveira his second-straight Pro 450 World Off-Road Championship title.
In what feels like a 'sure as eggs are eggs' news story, Dante Oliveira has sealed the '22 WORCS title with a win at the penultimate round in Nevada. It's the story of the season despite a serious challenge from Rockstar Husqvarna's Austin Walton, Oliveira has for the second year dominated the races.
At the penultimate round in Mesquite Dante took the lead in the early laps and though Walton was always on his tail, the KTM rider took the win and the championship title at the end of 15 laps: "I got off to a mediocre start and I was running about third on the first lap, and then the leader tucked the front-end so I snuck into second.
"I kind of pulled a sly one right up into the road section on lap three, getting into the lead and it was me and [Austin] Walton kind of freight-training the rest of the race, just going at it. I'd get a little distance on him in the sand, and he'd catch me once we'd get to the moto track. It was a super good race."
Speaking about claiming the WORCS title, Dante says it was awesome to grab it a round early: "It was a great year of racing, and I can't thank my mechanic Bobby enough. He had my bike on point every race. Whatever I needed for it, he was on it. Matt Fox at WP Suspension had the bike working amazing every round, always listening, watching and helping improve the suspension. Everybody else on the team, I can't thank them enough for just making the year go smooth."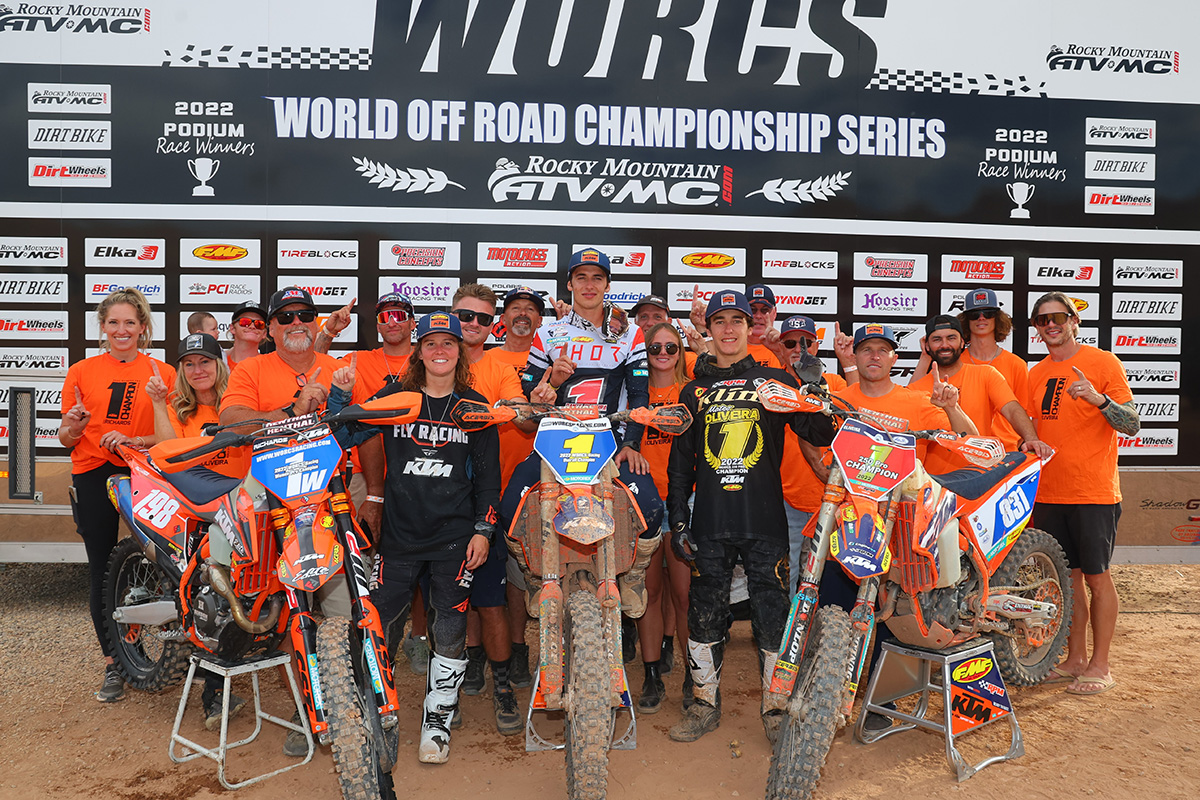 Mateo keeps it in the KTM and Oliveira family
A perfect season in the Pro 250 class see younger Oliveira brother Mateo as the newly crowned champion in class.
Mateo Oliveira: "Awesome day and awesome year in WORCS. Today, it was hot, rough and sandy, but I was able to get a mediocre start and then move into the lead fairly quick. Then, I just kind of paced with the second-place rider, Jack [Simpson], for the whole race. He was riding good. I'm stoked. It was a good year, and I finally got the championship."
Richards knocking it out the park
KTM-mounted rider Jace Allred scored the Pro Am win, while KTM's Brandy Richards took the runner-up spot and continues to knock-out the perfect season in the Women's Pro class.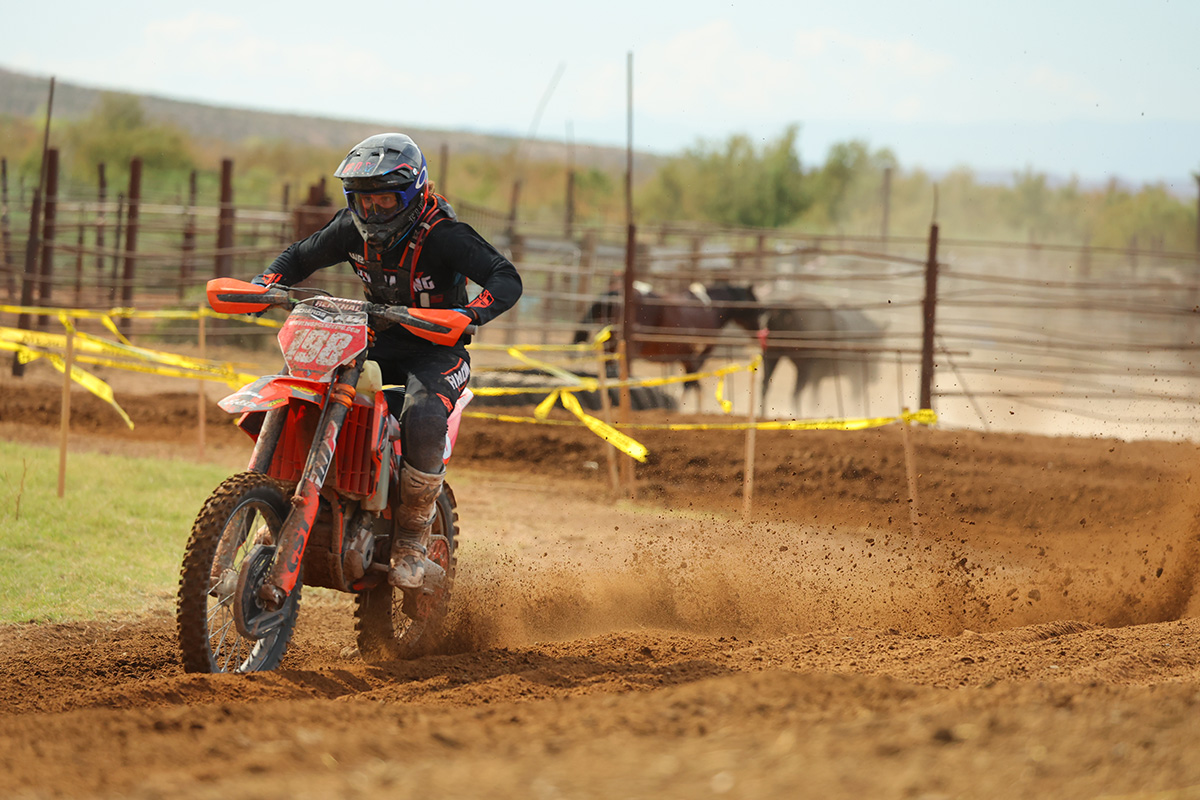 The final round of the 2002 WORCS season is in Primm, Nevada on November 4-6.
More information: www.worcsracing.com