2021 European Enduro season returns this weekend in Kielce, Poland
Round three of the 2021 European Enduro Championship this weekend in Kielce, Poland sparks the second half of the season into life with a whole heap of riders fresh from ISDE duties ready to do battle.
The Korona Novi Motorsport Club whas pitched up in Piekoszów, on the western outskirts of Kielce this weekend as the EEC gets back into action on the terrain which hosted the final rounds back in 2018.
From a 9am start, over 120 riders will face three laps of a 76km course across two days, adding up to over 220km off-road. The lap includes as ever a cross test, enduro test and an extreme test and all tests are within easy reach of the paddock for fans and supporters.
Junior rider Kristof Kouble from the Czech Republic is currently the leader in the overall standings with his closest rival Enrico Rinaldi from Italy close on his heels.
Both riders lead a healthy list of racers freshly returned from ISDE duties in Italy, that should mean plenty of form carried over into the final European races. Pyry Juupaluoma has been like a rocket on the 125 Husky all season so expect more of the same from him.
Local interest comes from the Bracik brothers enjoy home advantage and could certainly use that for a success in their classes. Maciej Wieckowski also has the chance to shine and potentially take the lead in the smaller 4T class.
At the time of writing a Polish rider missing from the entry list if EEC round two runner up, 10th place finisher at Romaniacs and fourth place finisher at last weekend's Hero Challenge round of the Hard Enduro World Championship in Poland, Dominik Olszowy, is not on the entry list.
The Women's class is a hot contest once again though with French rider Justine Martel ahead of Great Britain's ISDE silver medallist Nieve Holmes in the points.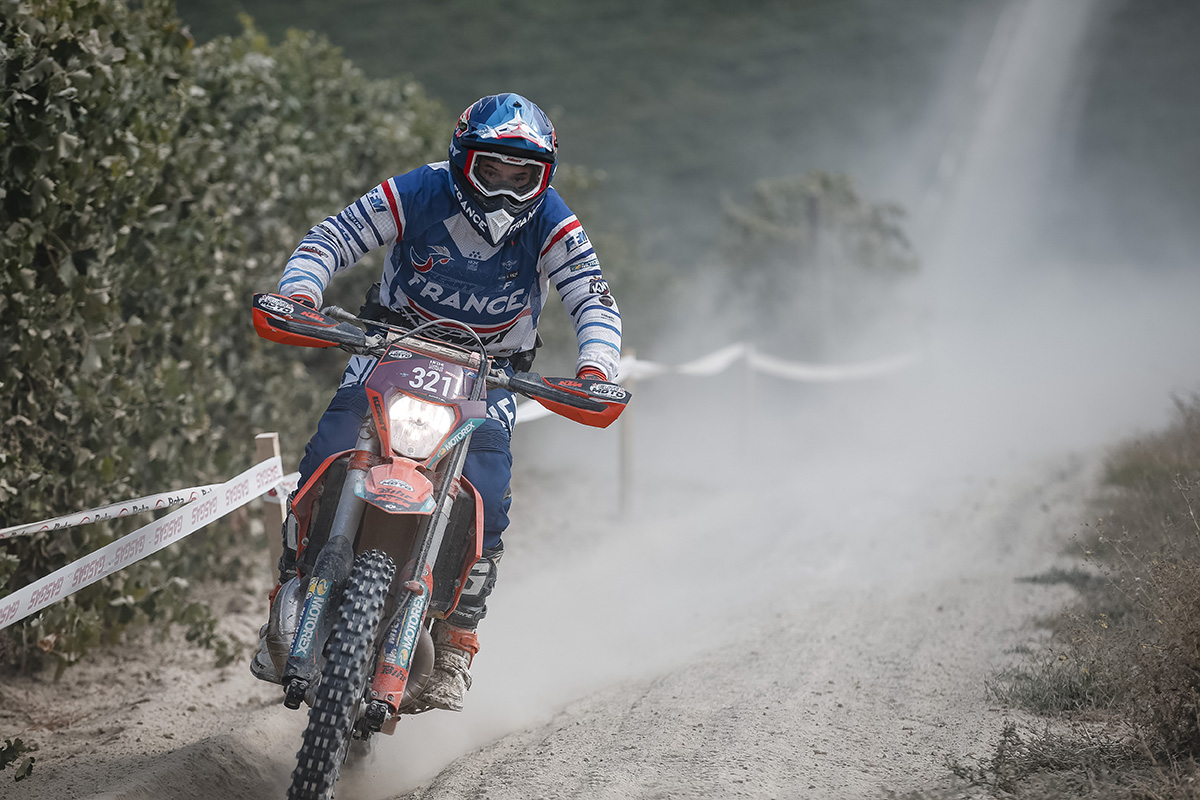 Live timing can be found at www.Motoresults.pl
Photo Credit: Enduro21 | Nicki Martinez + Andrea Belluschi