2022 EnduroGP results: Friday night Super Test win for Josep Garcia
Results from a dark opening night's Super Test action at the 2022 EnduroGP World Championship round two in Portugal where Josep Garcia set the fastest time ahead of Thomas Oldrati and Andrea Verona.
EnduroGP of Portugal, Friday Super Test in a nutshell:
Day zero, the Friday night in Portugal saw riders pitching themselves against a riverside course in Peso da Regua for the opening test of the weekend. Fortune favoured the brave for the fastest time but it's fair to say as night fell, the tests got darker and harder for the elite riders going last it was pretty damn hard to see out there.
For a good while it was a McCanney brothers placed one-two before Thomas Oldrati burst onto the track and nailed a 1:26.1. But that wasn't quite good enough as the very last rider, Josep Garcia, laid down a 1:25.9 despite the deteriorating conditions.
Oldrati hung on for P2 with championship gold plate holder Andrea Verona in third having ran last and head-to-head in the dual lane test with Garcia.
With riders going in reverse order through Open class, Women, Youth, Juniors and finally the seniors, it was a long time before the blistering 1:27.6 of fastest Youth Leo Joyon was bettered.
French rider Joyon was best Youth (and sixth scratch overall) ahead of class championship protagonists Kevin Cristino and Harry Edmondson, second and third respectively.
Junior class championship leader Zach Pichon couldn't quite match his compatriot with his time of 1:27.7 but it put him ahead of Alejandro Navarro by one tenth with Enric Francisco third, albeit a couple of seconds off the pace.
In the Women's class Mireia Badia narrowly took the fastest time ahead of Rita Vieira in a Spanish/Portuguese battle – 1:38.5 versus 1:38.6 respectively. Rosie Rowett was third an equally narrow margin ahead of compatriot and championship leader Jane Daniels in fourth.
Goncalo Reis came out stomping in the Open class and kept his home crowd happy with the fastest time ahead of Harry Houghton and Alejandro Ceballos-Escalera – the top three were all within one second of each other.
GP of Portugal Super Test results: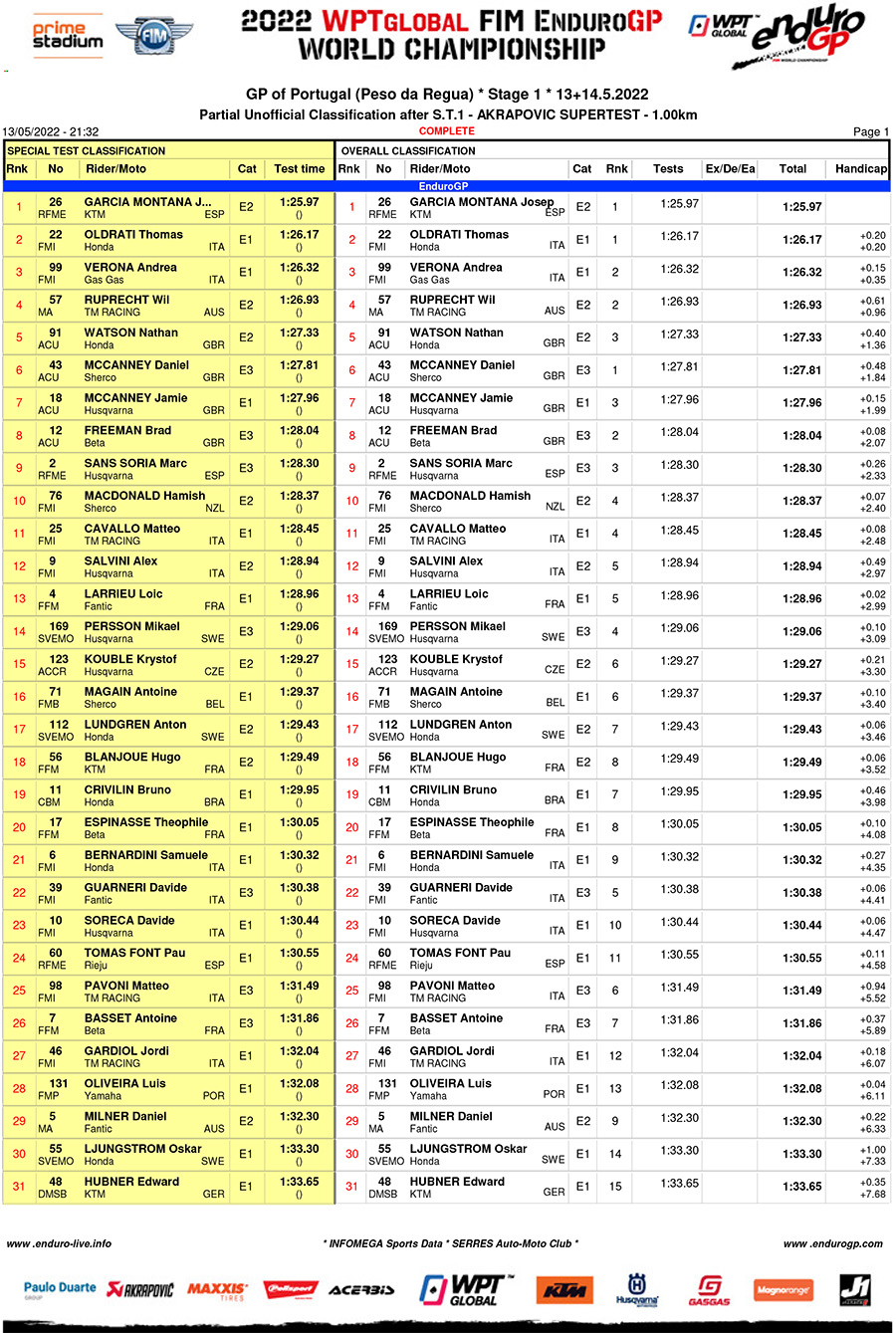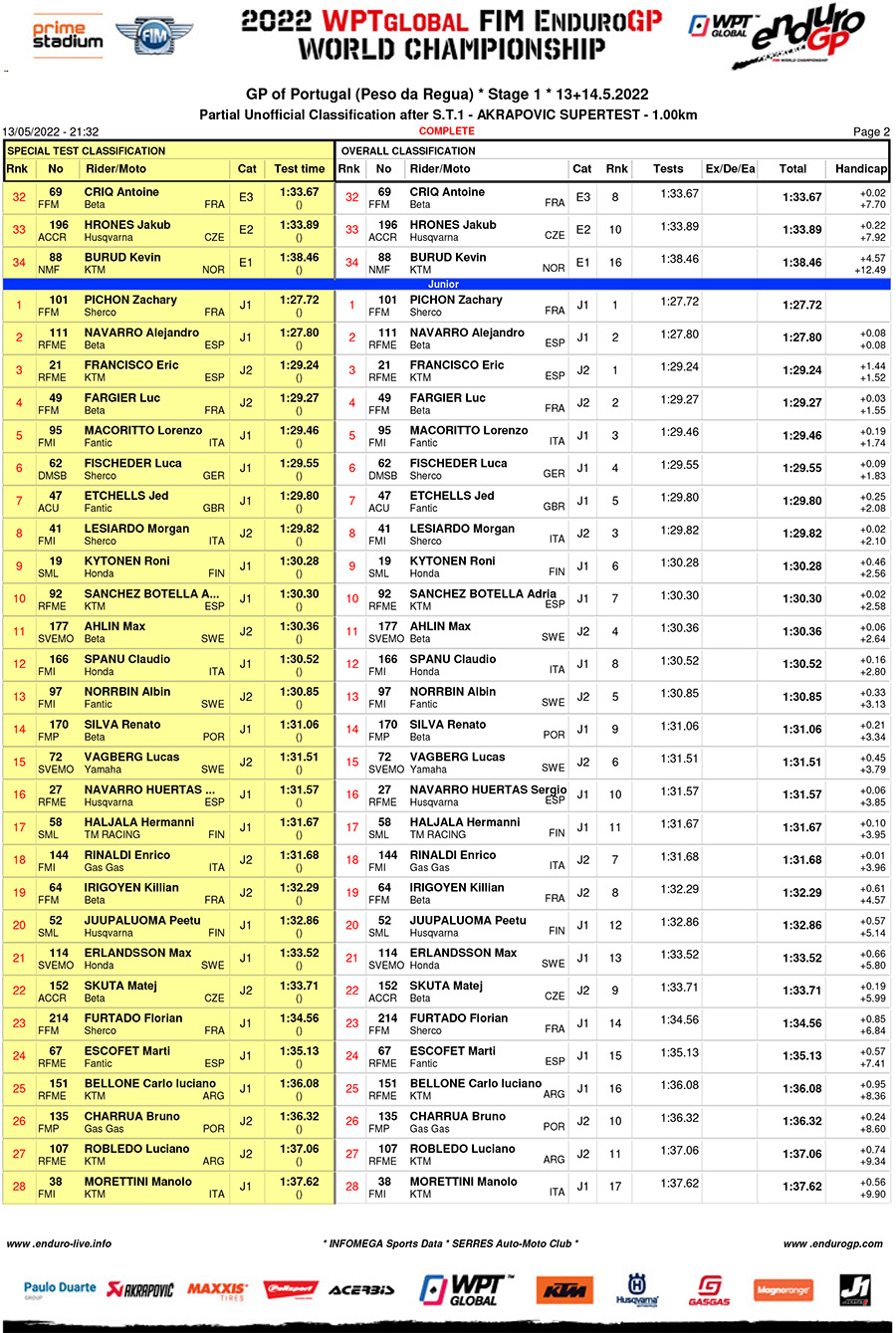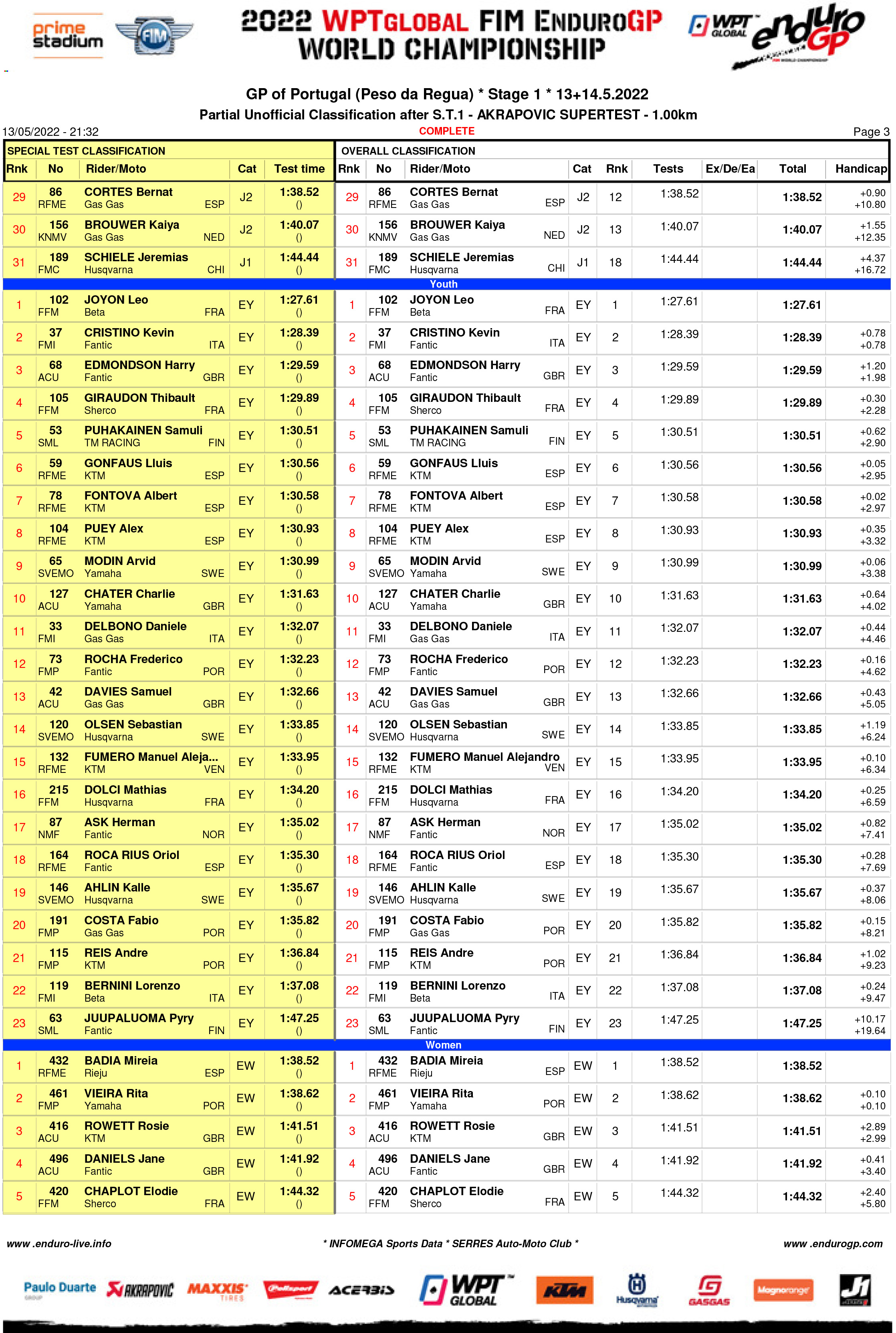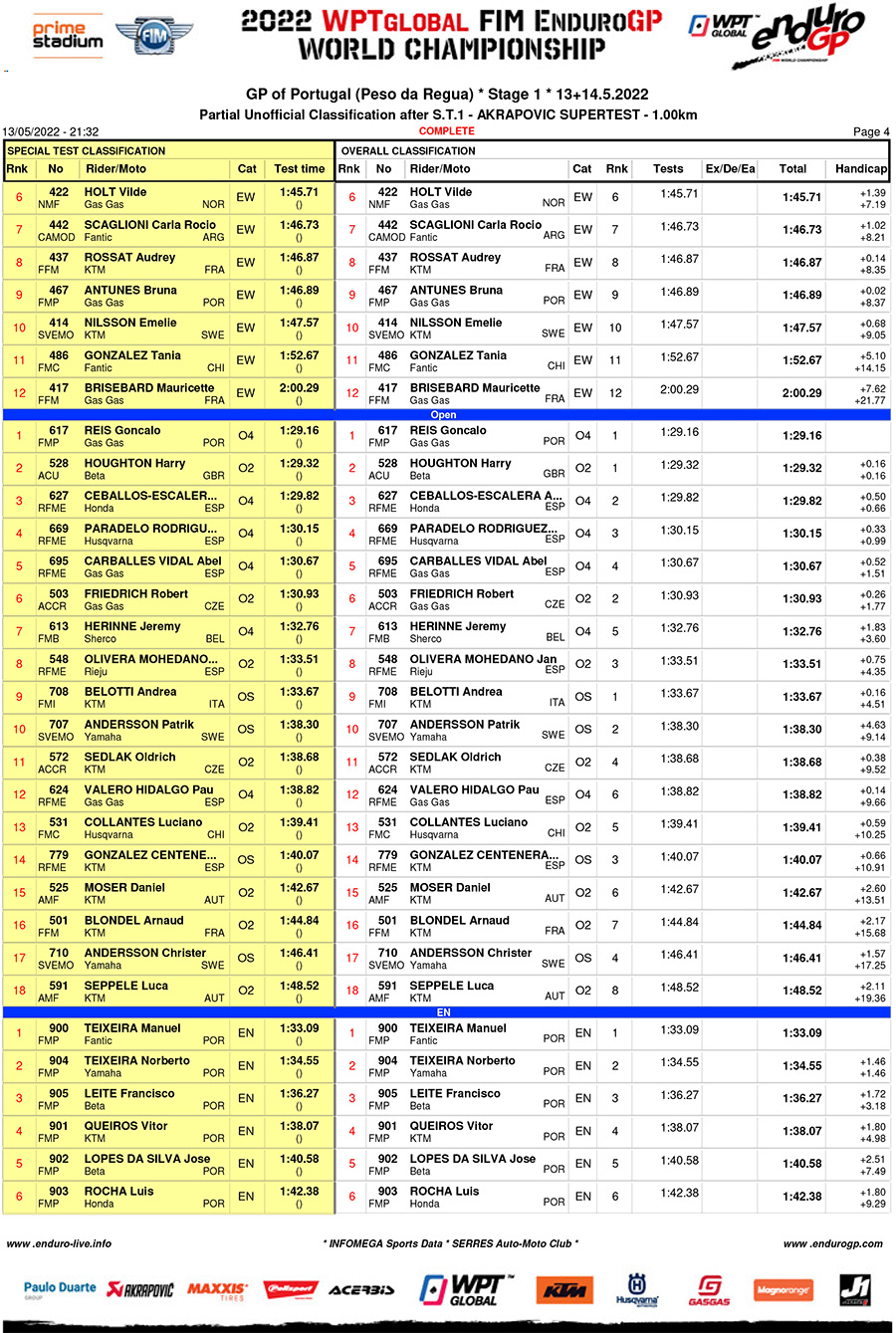 Photo Credit: Future7Media | Andrea Belluschi + Nicki Martinez