2023 EnduroGP results: "full gas" Garcia takes Friday Super Test at the Spanish GP
Results from the 2023 EnduroGP World Championship Friday night Super Test in Spain where Josep Garcia started his home GP in typical "full gas" attack mode to top the timing sheets narrowly from points leader Brad Freeman.
2023 Spanish EnduroGP Super Test in a nutshell:
The tight Super Test featured the usual mix of man-made obstacles in the host town close to the paddock. The Spanish GP has often featured a up and over section where riders (racing in pairs) cross each other, but today's was just about the narrowest we've seen. The grave diggers must have been on half time!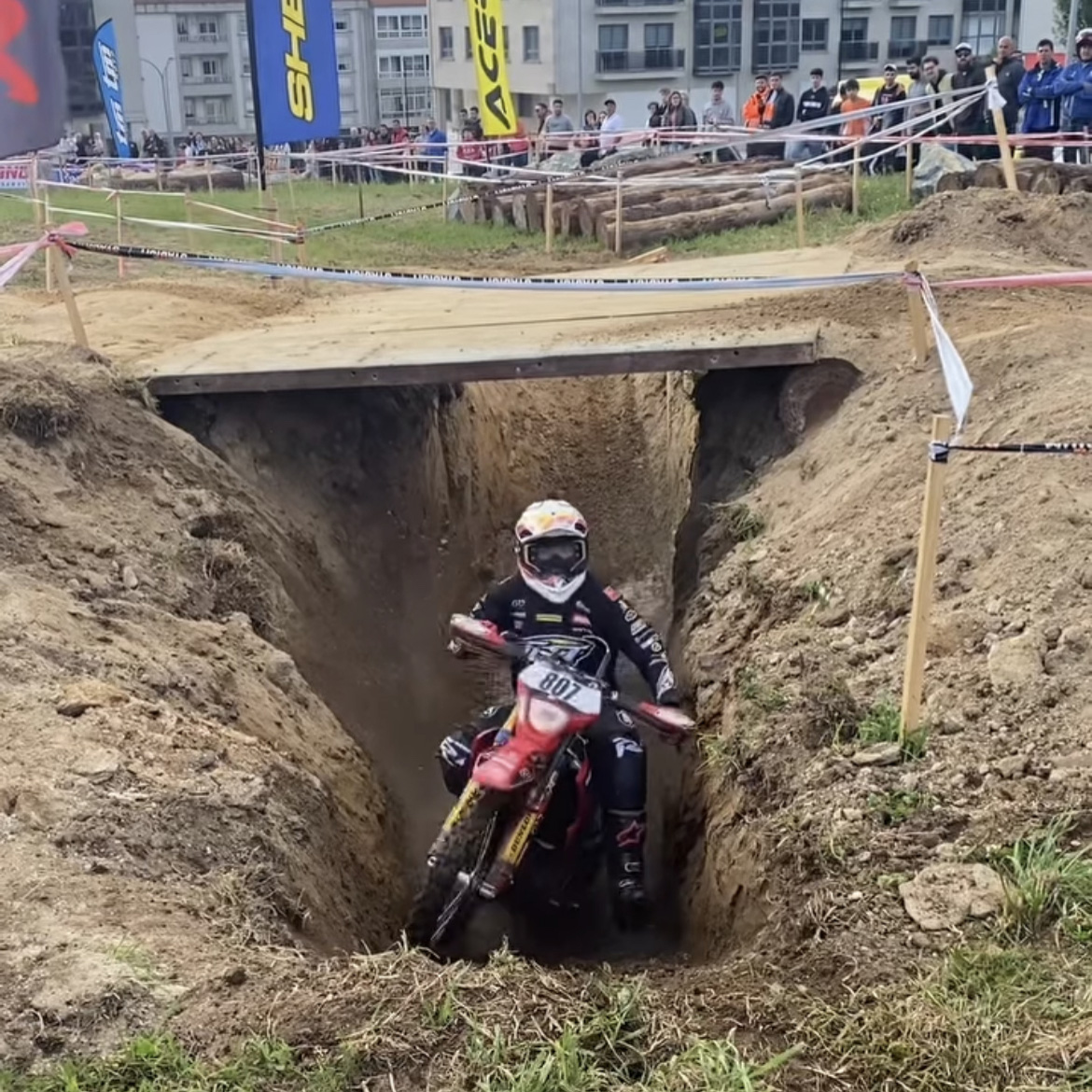 With classes running in reverse order, the first to hit the Super Test course were the national championship, then Open classes and finally the first of the World Championship riders with the Youth Enduro, 125cc rocket boys.
EY points leader, Fantic Racing's Kevin Cristino, set a blistering 1:45.46 lap time over one second clear of rival Thibault Giraudon and a healthy three seconds faster than Alex Puey in P3.
Next up came the Juniors and perhaps unsurprisingly the Spanish Navarro twin brothers were in determined mood in front of their home crowd. Sergio got the better of Alejandro comfortably with a 1:43.51 – this kid has history in setting fast laps on Fridays and this one put him top five overall. Italian Lorenzo Bernini was third with a 1:48.
When the big gun seniors arrived on track, the old wisdom of 'you can't win the GP in one test but you sure can lose it' seemed to be on a few riders minds as they got round set steady, but not fast times. But there were plenty of mistakes on the slick grass turns plus two gnarly rock gardens which cost a few notable riders a stack of time (check the names dropped down the order below).
E2 world champ Wil Ruprecht was the first of the senior riders to set a fast time, almost matching fastest Junior Sergio Navarro with a 1:43.
His Sherco teammate Hamish Macdonald then went faster, dropping into the 1:42s before Josep Garcia slammed home a time three seconds faster than anyone, a 1:40.2. It was classic "full gas" Garcia.
The only rider to match it was championship leader Brad Freeman who was equally impressive and the only other rider in the 1:40s. Steve Holcombe was third scratch with a 1:42.51.
French rider Enzo Marchal went fastest in the Open classification, narrowly beating Spaniard Alejandro Ceballos-Escalera Lopez by two tenths with Czech Robert Friedrich third.
Racing proper starts tomorrow at 9am. Tune back into Enduro21 for result, rider quotes and insight from day one in Spain.
EnduroGP of Spain, Lalin, Friday Super Test results: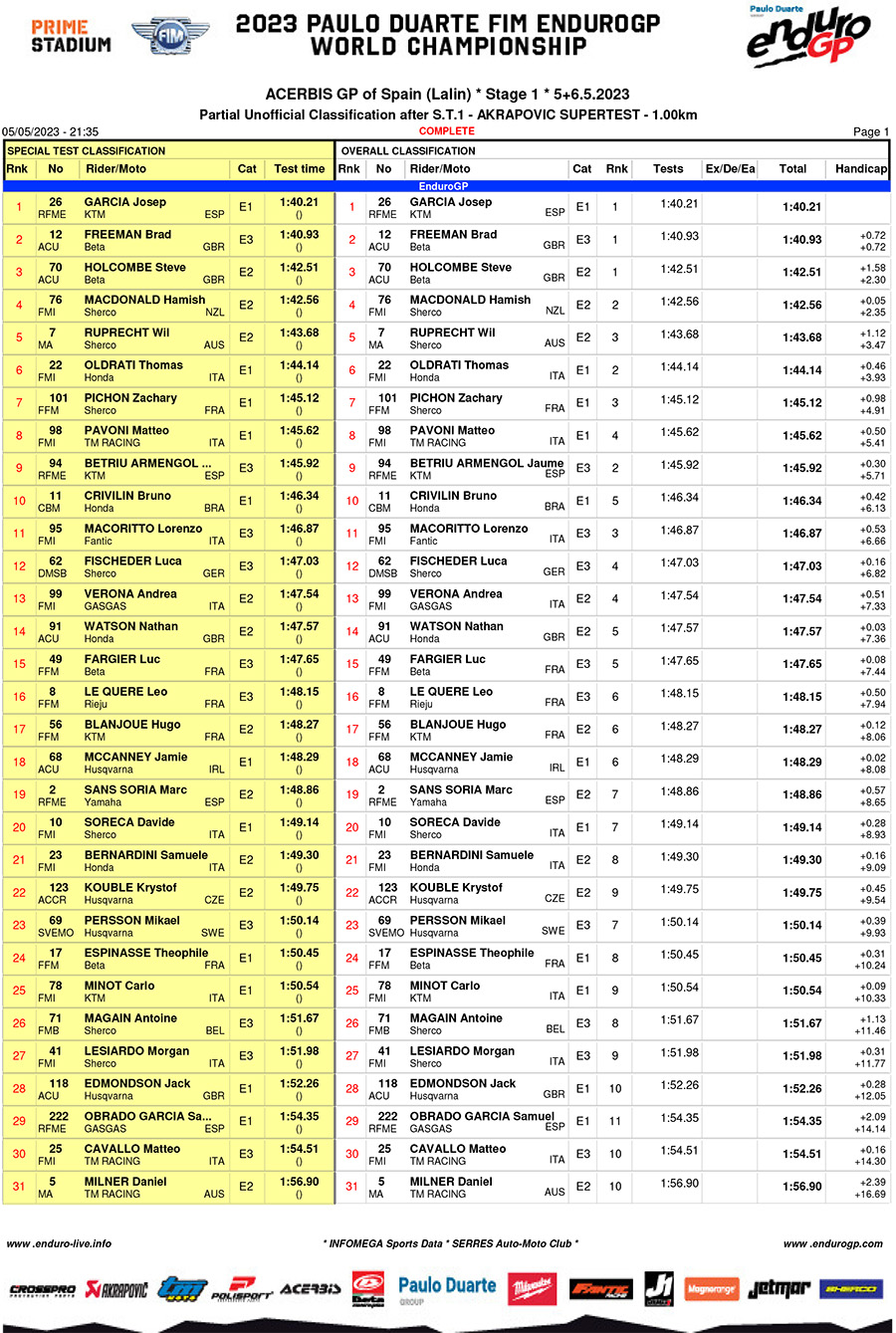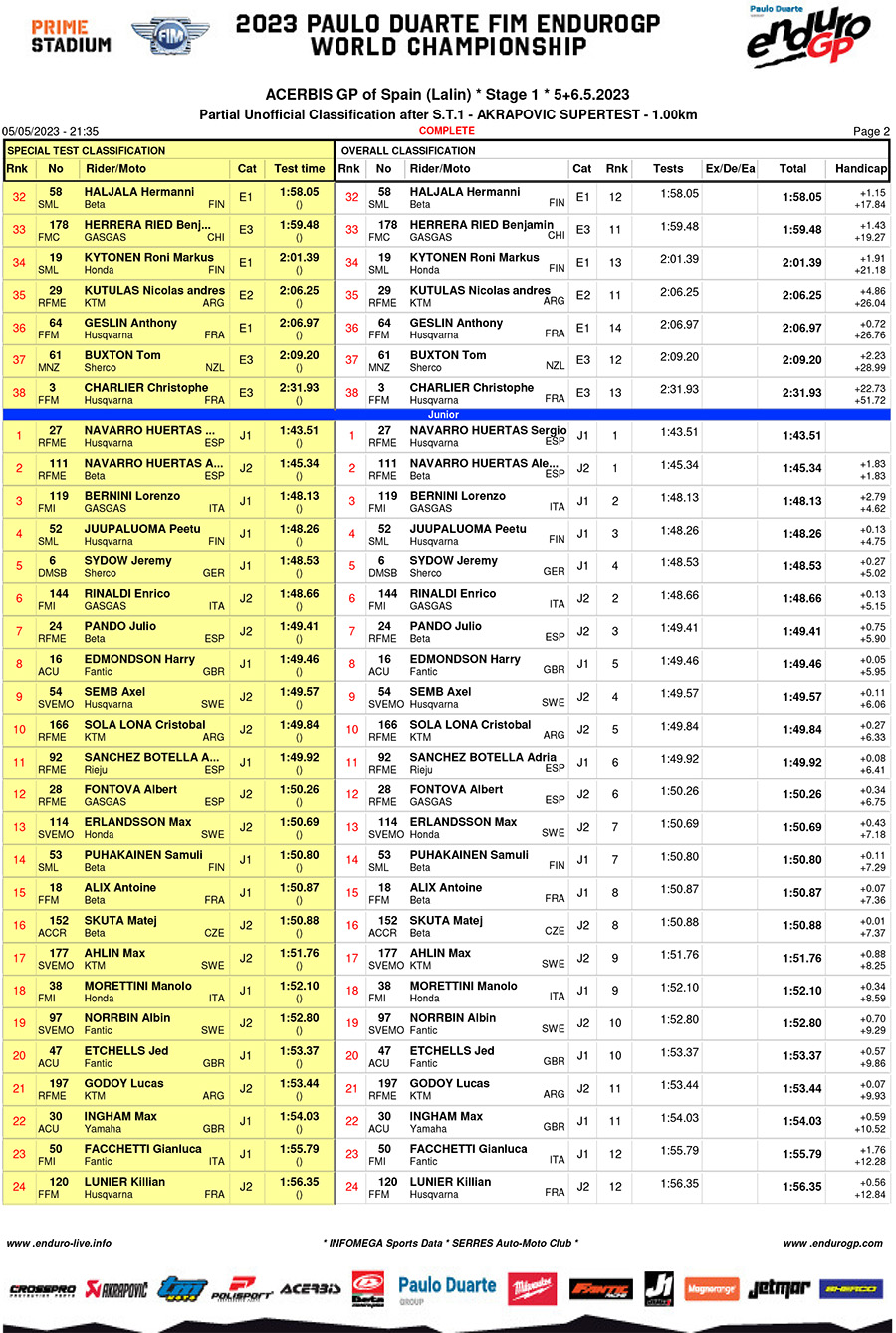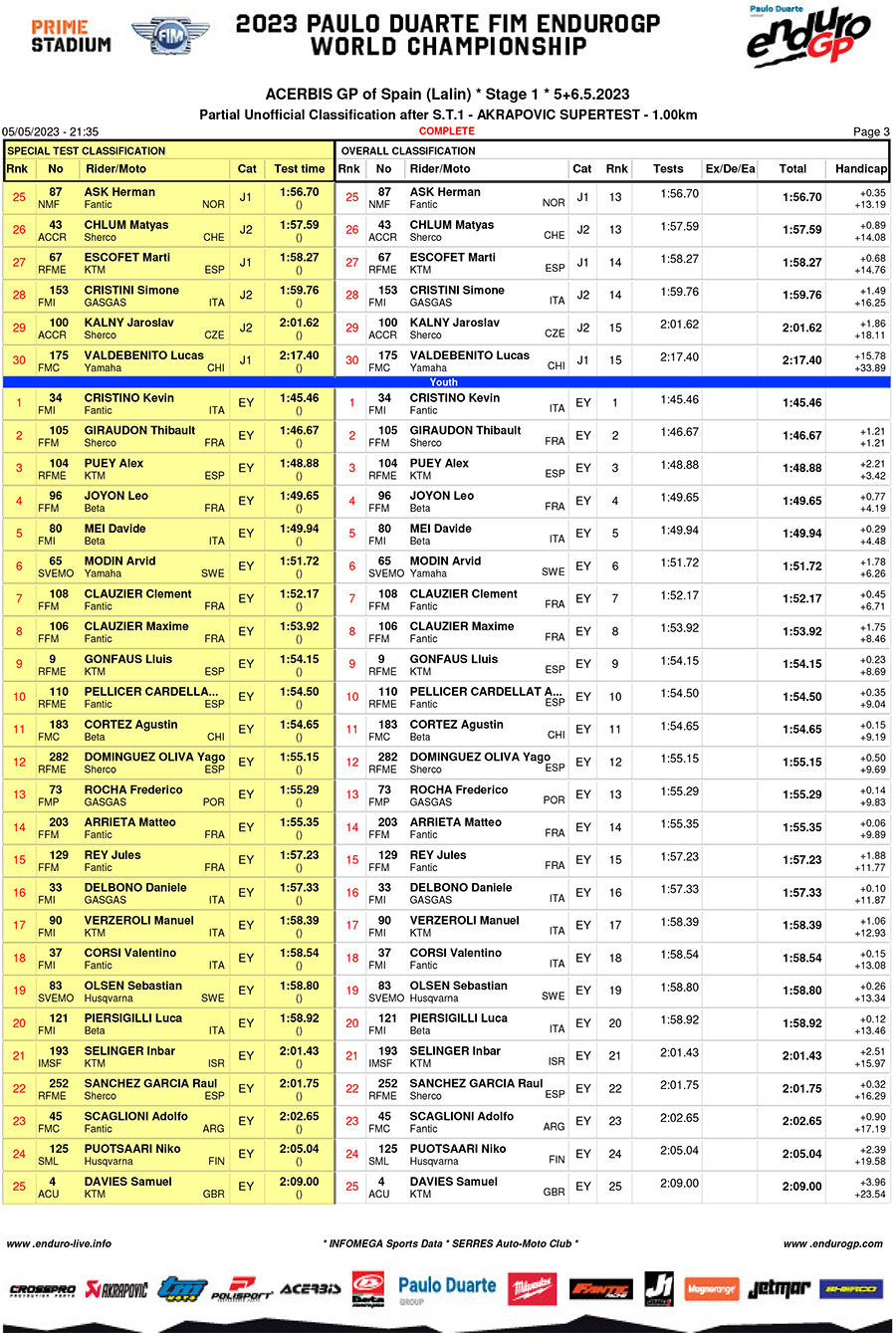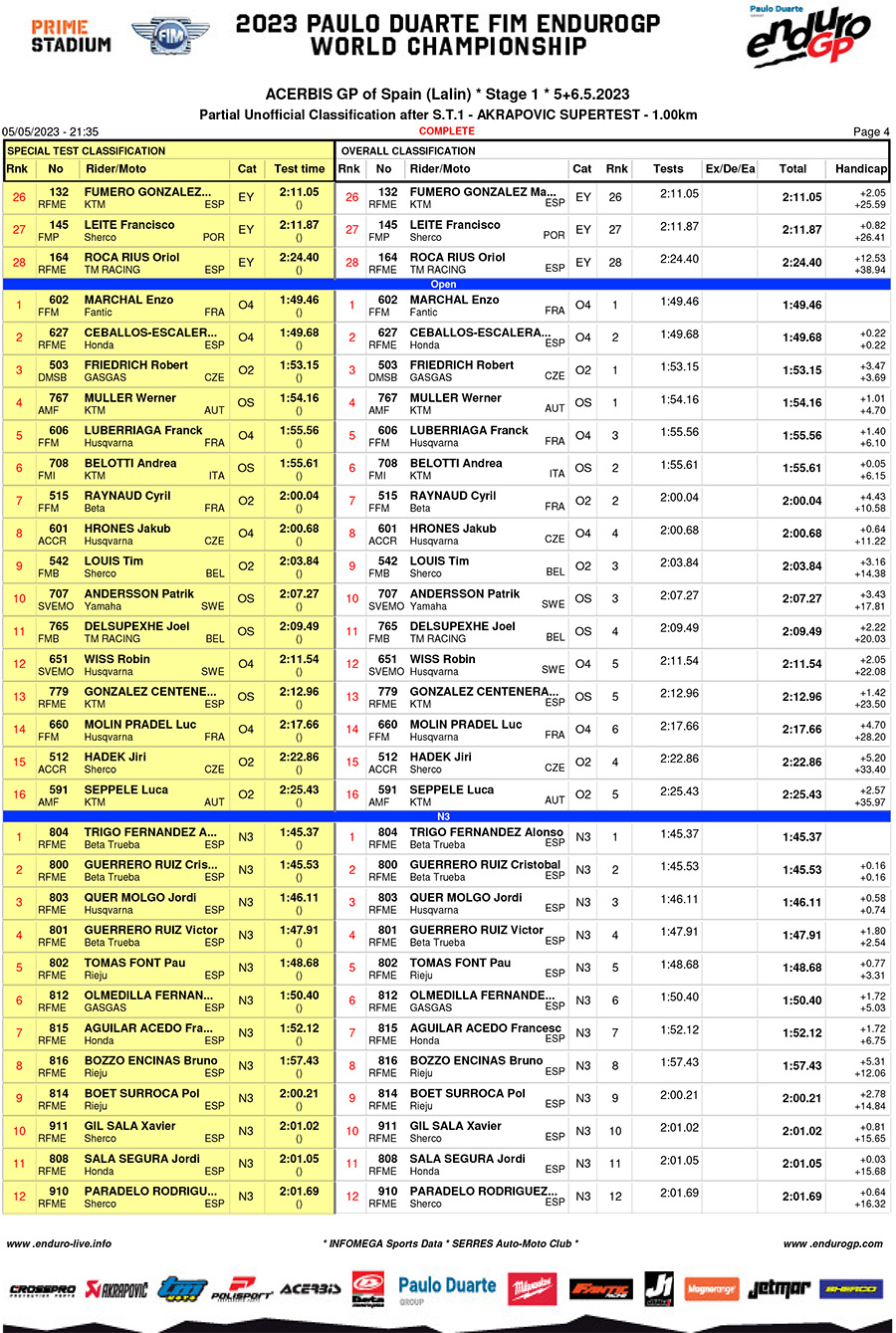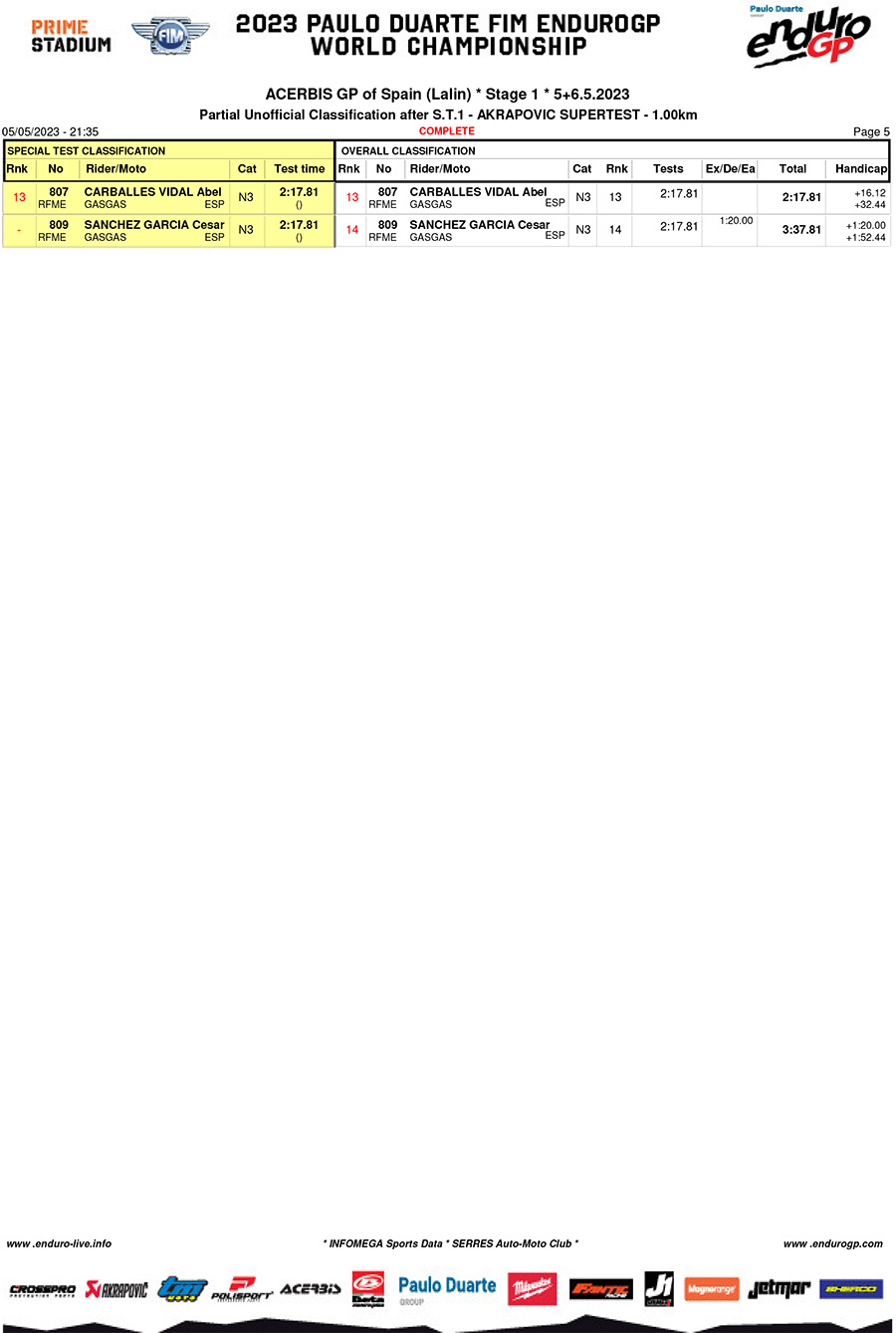 Photo Credit: Future7Media