EnduroGP of Hungary results: Andrea Verona crowned 2022 Super Test king
Results from Friday's Super Test, the opening action at the EnduroGP of Hungary, round six of the Enduro World Championship where gold plate holder Andrea Verona opened the show with a ballistic time for the win ahead of Wil Ruprecht and Josep Garcia.
2022 EnduroGP of Hungary Super Test in a nutshell:
A familiar two lane figure of eight loop Super Test started the show here in Hungary at round six of the season. Hot and dry conditions again prevail in contrast to last weekend's mud in Slovakia and the single runs for each rider ran on what will become the Extreme test for the rest of the weekend.
For some reason it was a good night for Husqvarna riders with Albin Elowson muscling his way to an early fast run in the senior classes before Alex Salvini toppled his FE 450 riding Swedish rival – they were the first to dip into the 1:38s.
As ever, the EnduroGP top contenders go last and that means a dramatic show down as the night concludes. Josep Garcia's 1:37.9 was the first to beat Salvo's time before the title rivals Wil Ruprecht and Andrea Verona went head-to-head as they have for most of this season. Both set blistering times faster than anyone but it was the GASGAS of Verona which tripped the time beams fastest of all in the ballistic 1:36.02, more than a second in front.
The win tonight means Verona claims the overall Akrapovic Super Test award for the 2022 season. Having clocked fastest combined times all year he now has an unassailable points lead ahead of Thomas Oldrati and Brad Freeman.
Twin brothers Sergio and Alejandro Navarro stood on top of the Junior time sheets for a brief while this evening. Sergio's 1:42.02 ensured his Husqvarna remained in first place right to the end, keeping Zach Pichon in second and Max Ahlin third – the top six Juniors were all within one second of each other…
Points leader in the Youth World Championship Harry Edmondson handed his rivals more than 10 seconds on this first test of the weekend. His error allowed teammate Kevin Cristino to take a comfortable fastest time of 1:43.48, two seconds faster than Thibault Giraudon.
Some familiar names were at the top of the Open World Cup class time sheets including Jiri Hadek and Norbert Zsigovits who, slightly disappointingly, is one of just two Hungarian riders in the world championship classes this weekend. But it was Czech rider Robert Friedrich who topped them all, just half a second fastest overall ahead of Alejandro Ceballos-Escalera.
GP of Hungary Super Test results – scratch: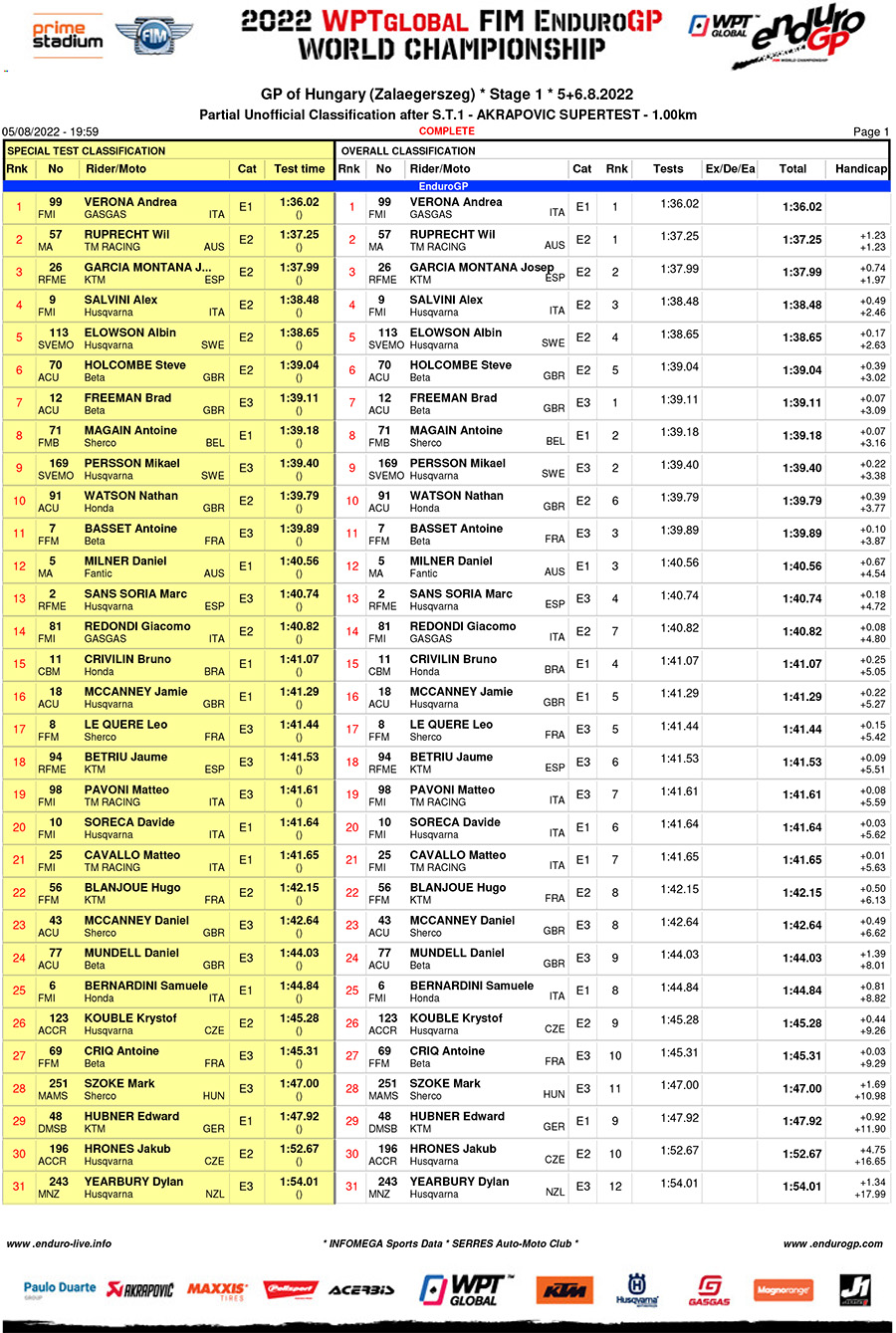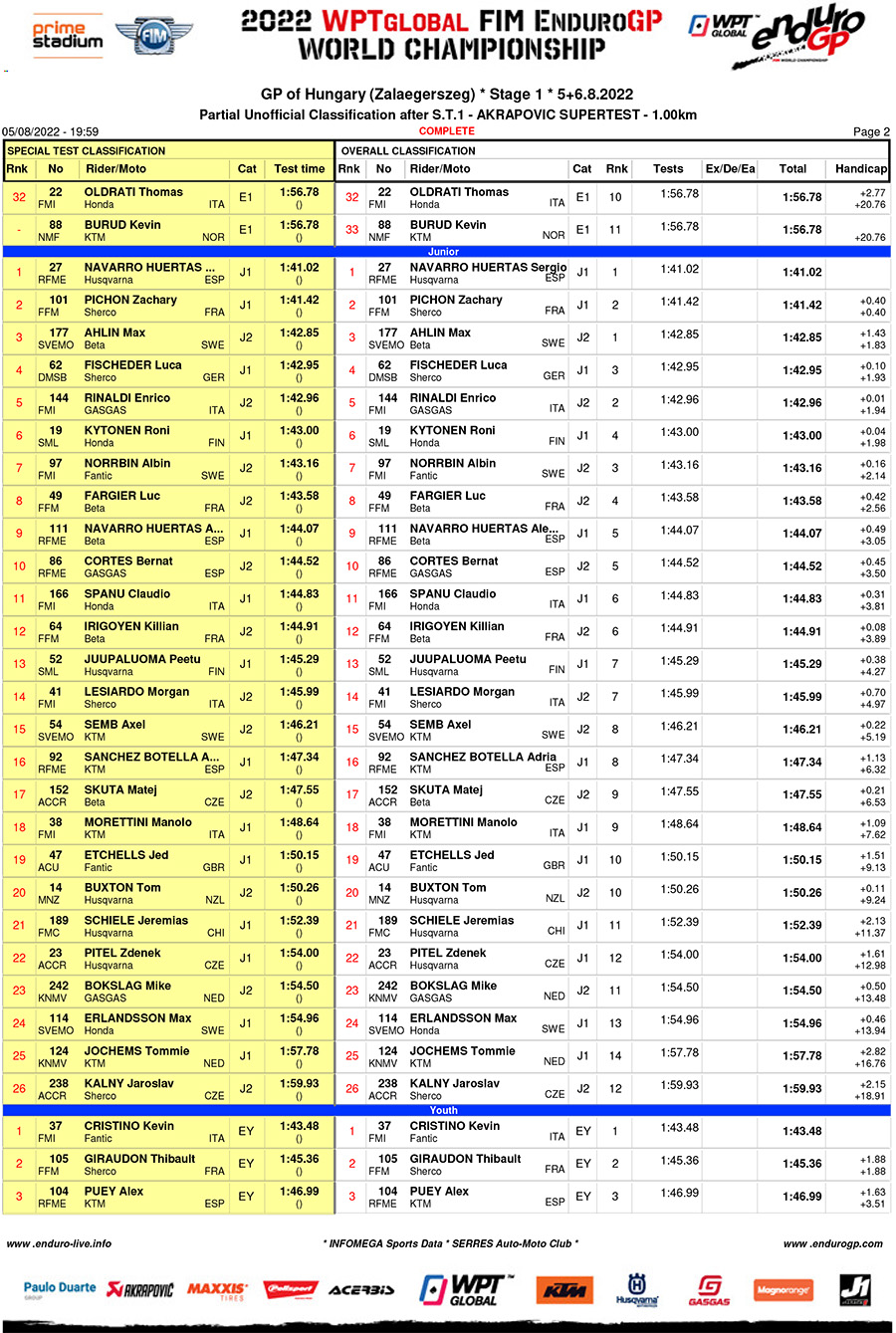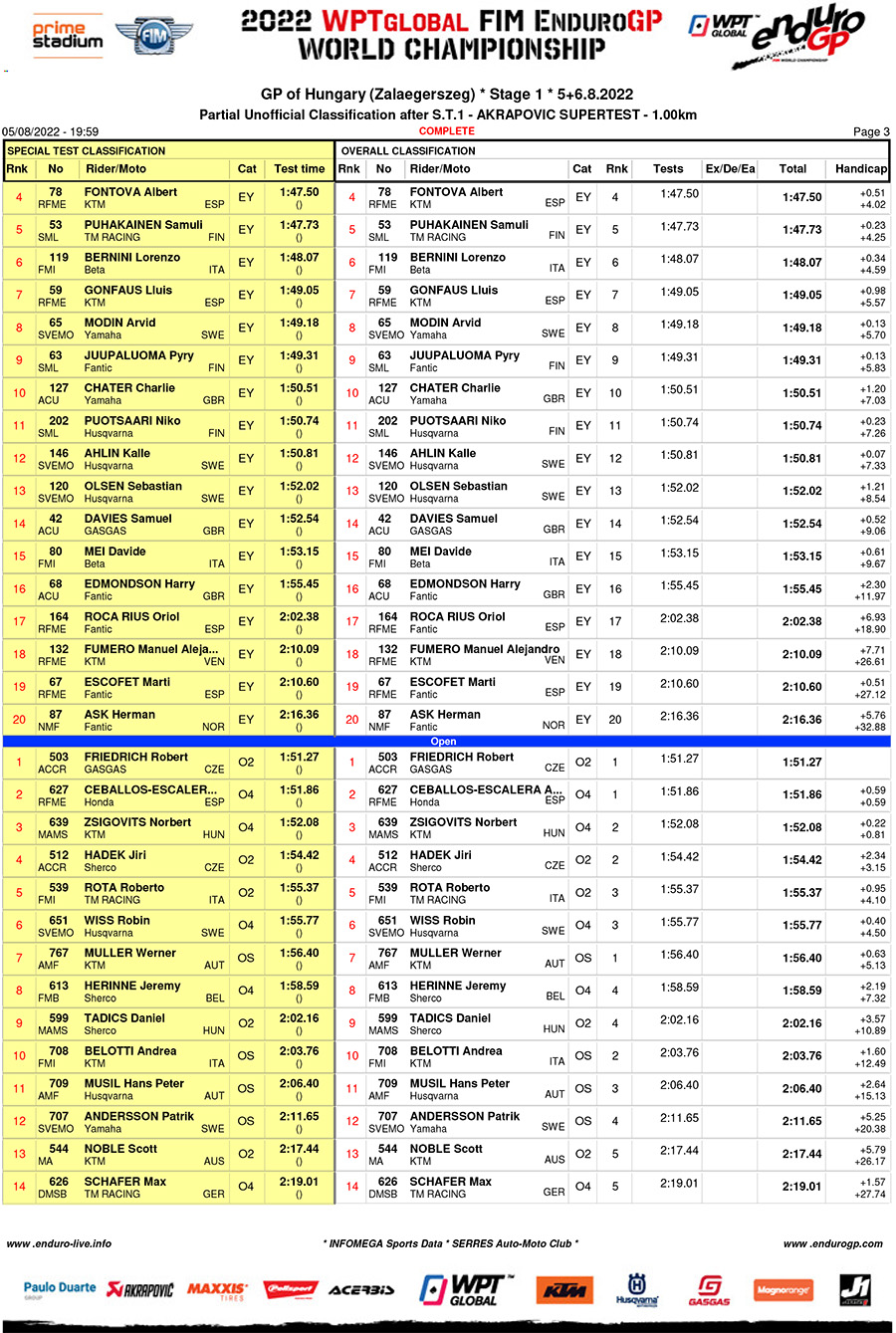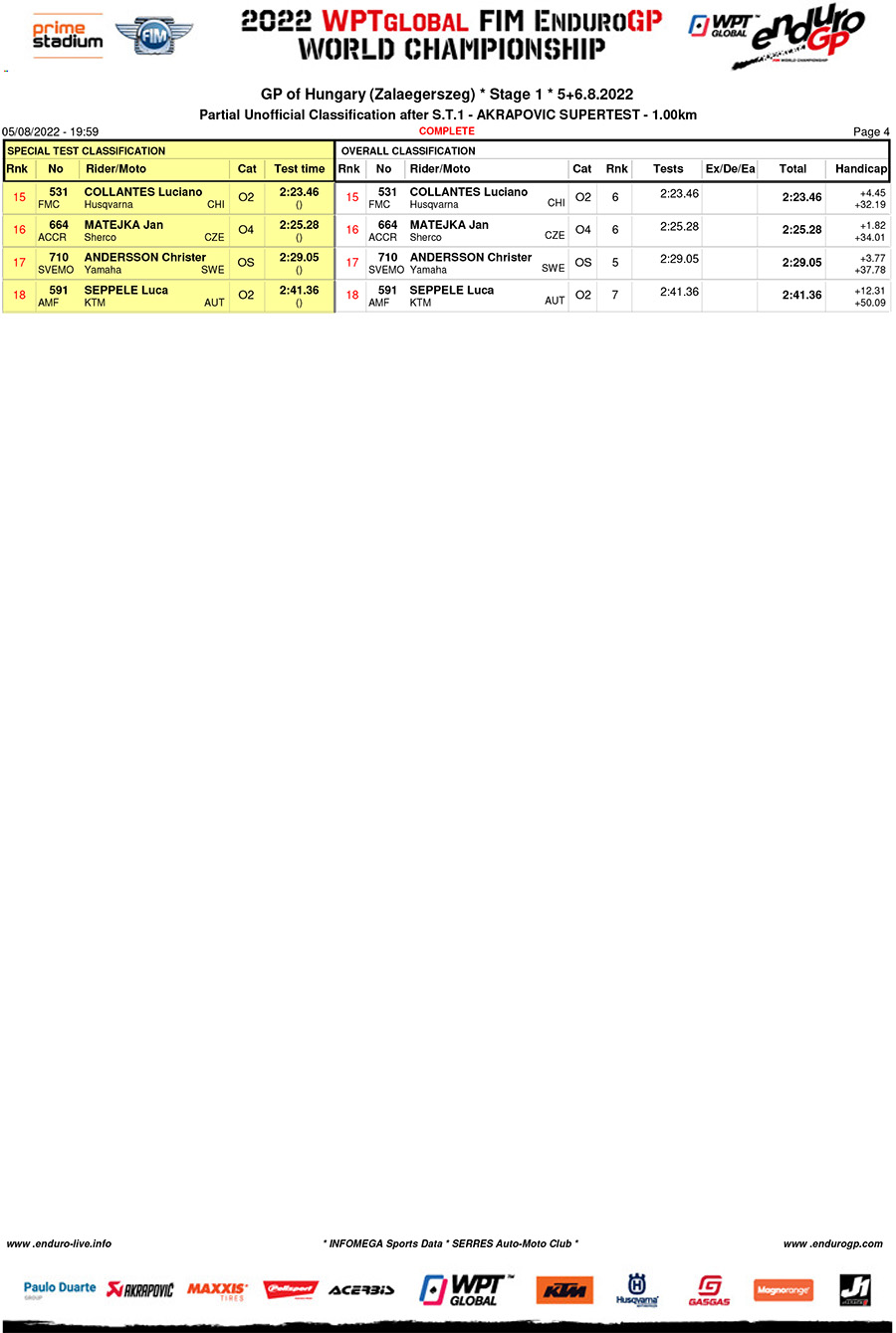 Photo Credit: Future7Media | Nicki Martinez