Spanish Junior Enduro team set for 2020 EnduroGP season
After success in 2019 with Enric Francisco's Enduro Junior 2 World Championship, Ivan Cervantes and his Spanish RFME Youth Armada are all set for the 2020 EnduroGP season.

The Spanish Motorcycling Federation, RFME, has announced the four-rider team are ready for action in the 2020 EnduroGP Youth and Junior Championship.
Taking up his new role in 2019, multi-time World Champion Ivan Cervantes had a successful maiden season as a team manager which saw Enric Francisco bagging the Junior 2 World title.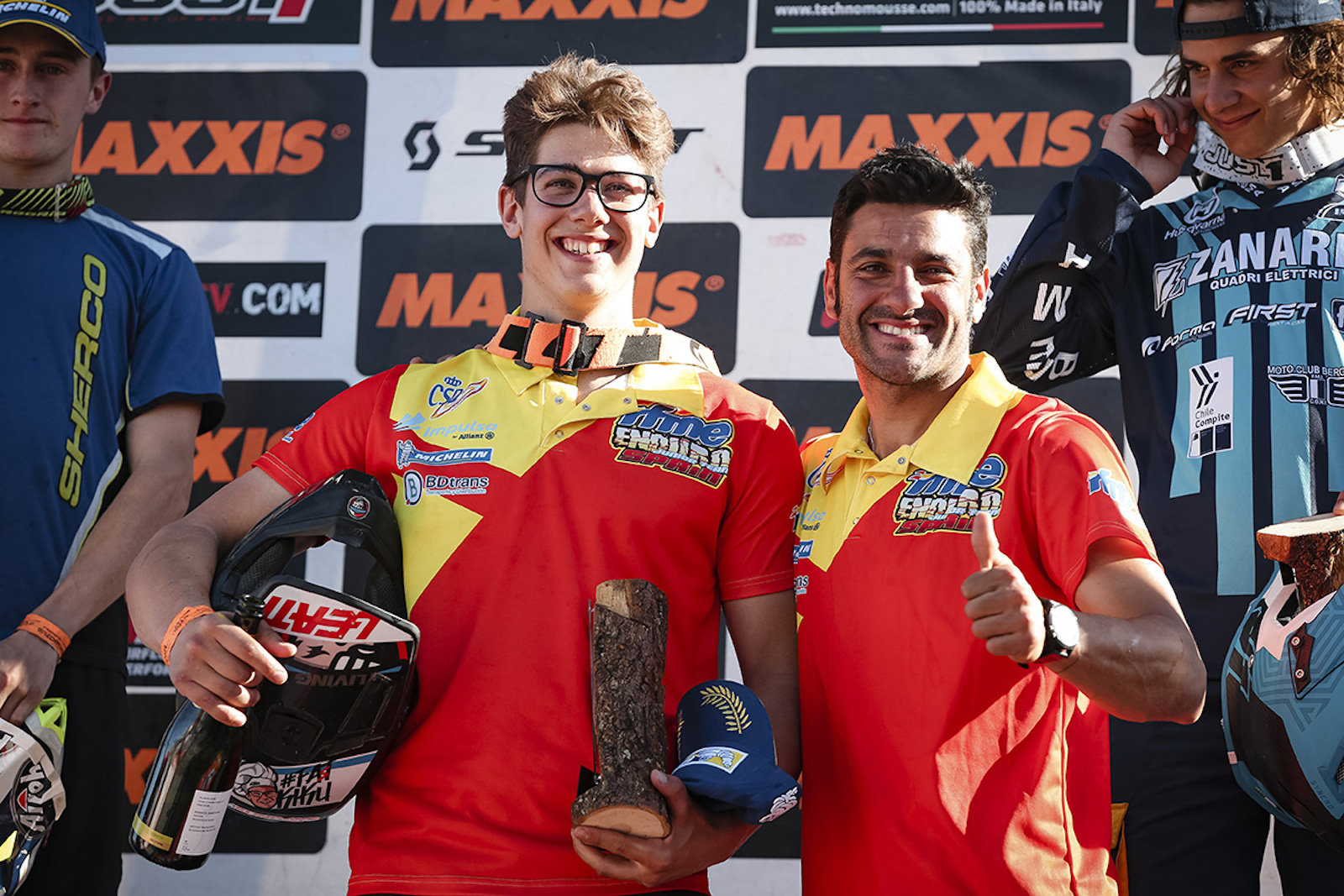 Sergio Navarro, Alejandro Navarro, Pau Tomas and Bernat Cortes have a lot to live up to in flying the Spanish Federation's colours for the 2020 season.
The Navarro brothers will race in the Youth 125cc class while Tomas and Cortes will take on the Junior 1 and Junior 2 classes respectively.
"I'm very happy going into our third year with the Spanish Federation's team," explains team manager, Cervantes. "After Enric Francisco clinched the Junior 2 title last year and now making the jump to a factory team, we're looking to repeat the success this year."
"Our job is to help the riders build their base so they can find their way to succeed in the sport, which is quite difficult. This year we have the same goal.
"Let's hope that the four members can find a spot in a factory team for 2021. I will be on their side guiding them, advising and using my experience to help them during the highs and lows. It's all about being a team and going with the same strength that we have been going during the last two years."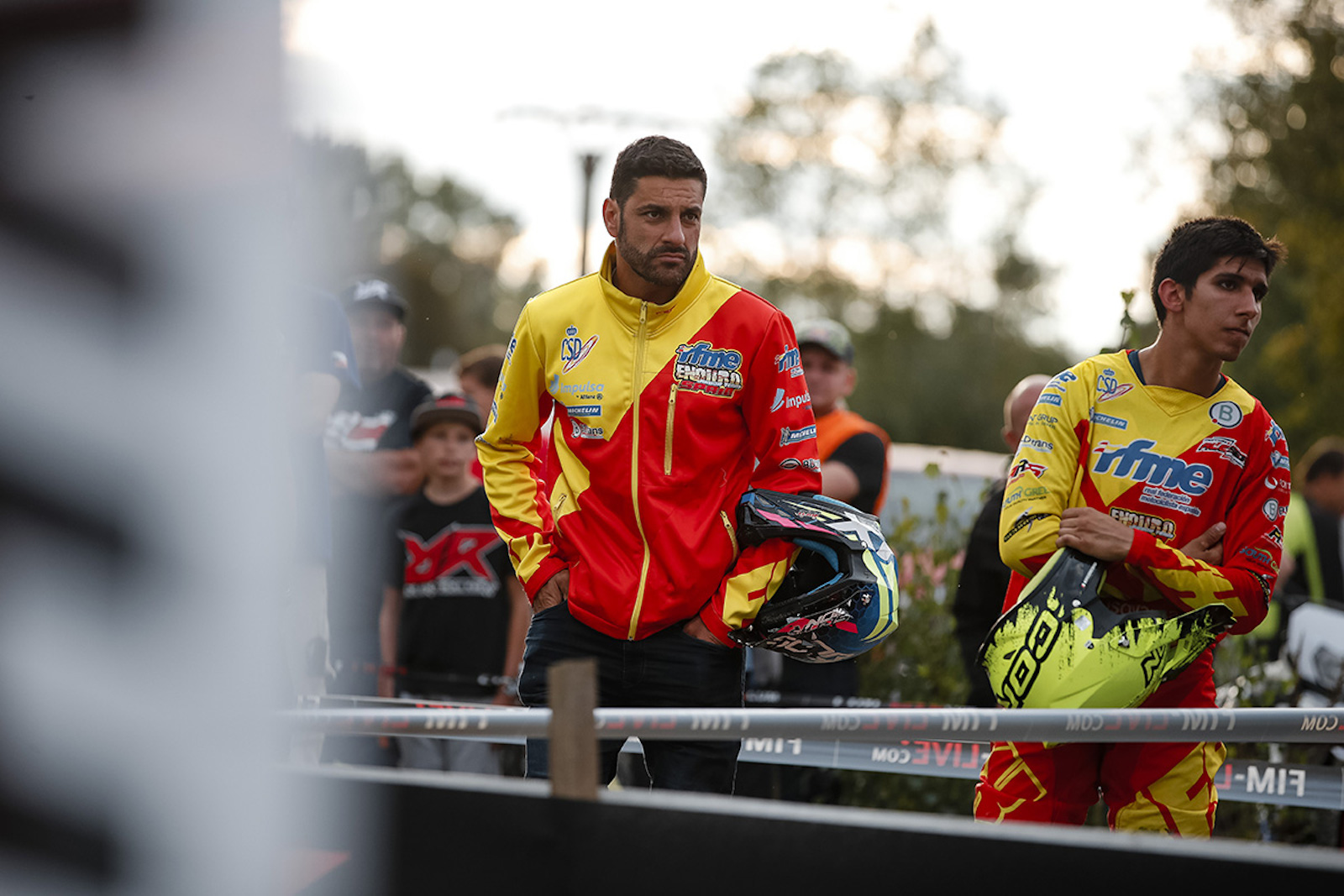 The four riders have already proved their world championship potential in 2019. Sergio made it to the podium a couple of times last year and his brother, Alejandro, was one of the team's top riders before suffering an injury.
Pau Tomas came into the team as a replacement for Alejandro and showed progress, he was also part of the Spanish Junior team that placed third at the 2019 ISDE in Portugal.
Bernat Cortes also raced the Six Days in the Club class, placing third with the team and topping the C1 class in the process.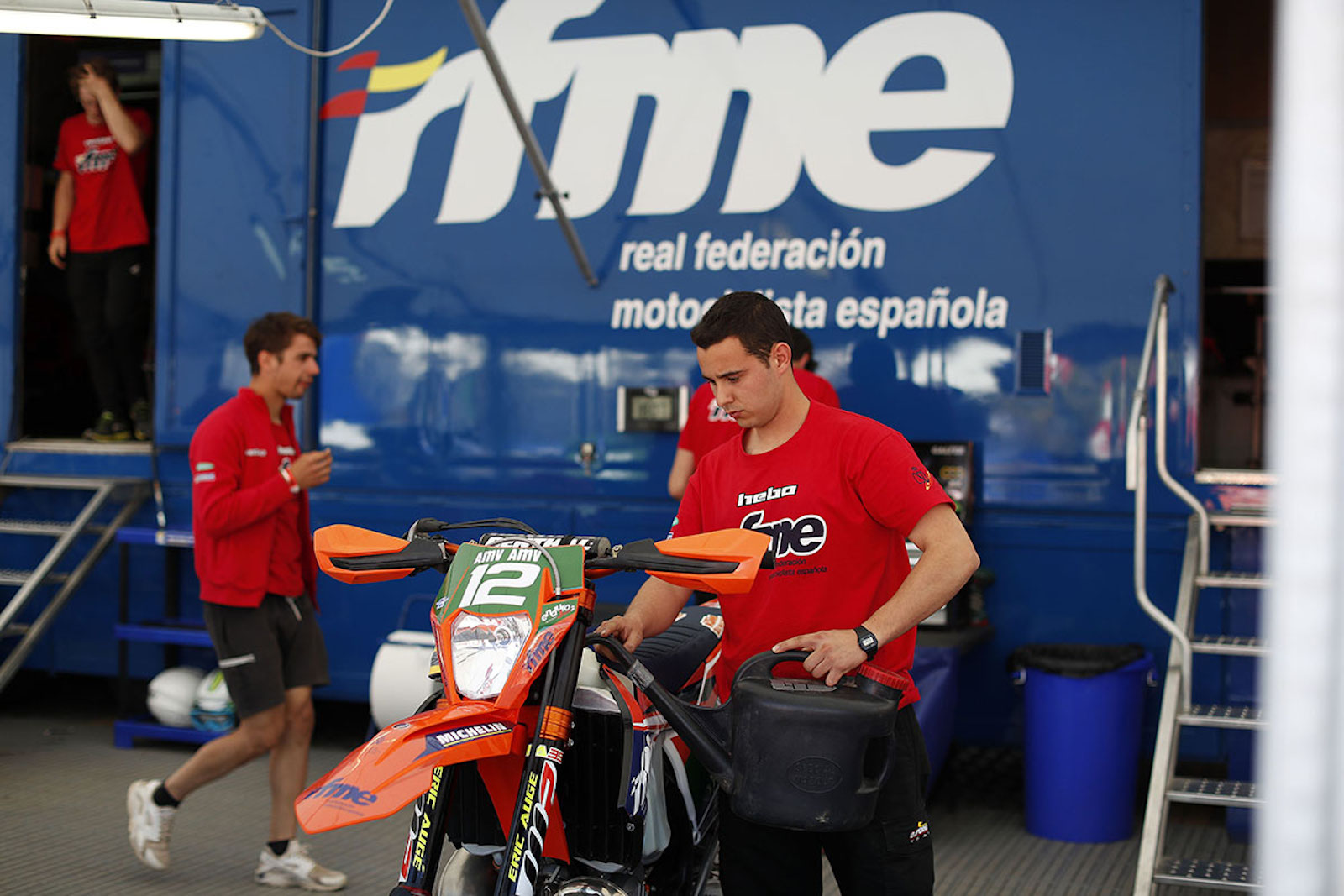 Photo Credit: Enduro21/Andrea Belluschi