"We needed to stop…it was f*cking scary" – Brad Freeman talks head injuries
Enduro21 catches five minutes with Brad Freeman who returns to the EnduroGP World Championship this weekend in Portugal lying second in the points standings but on the back of a summer spent rehabbing from crashes which caused bruising to his brain.
Most riders take some time out in the summer break from the EnduroGP World Championship. The 2023 season took a breath through July and August but though riders need some R&R by that point, they also need to keep the ball rolling and stay sharp and primed for the restart.
Not so for Brad Freeman who despite leading the world championship earlier in the season, has been doing literally nothing (not even looking at the TV or his phone) while he recovered from a brain injury which he says was more serious than any injury he's ever had.
"I underestimated how scary a head injury is", Brad explains following the last few months where we haven't heard sight nor sound of the Beta rider.
Back in the paddock and back on a bike after three months off for the penultimate round of the 2023 season, Enduro21 catches up with Brad to basically ask: how are you man?
"I've been injured many times but this is definitely the worst one." Says Freeman describing the affects of not one but three crashes where he hit his head, causing bruising to the brain.
"It started in Finland where I had a small crash and hit my head on the handlebars. I wasn't feeling too well after that and even a week later, in the heat of Sweden, I was really struggling. I hit my head again which was two consecutive weekends.
"After that I went home, we had a couple of weeks off and then went to the Italian Championships and I couldn't do anything properly, couldn't think, couldn't ride and I was struggling with dizziness. I tried to ride the Super Test there but crashed again and after a couple of days in hospital we were like, we need to stop."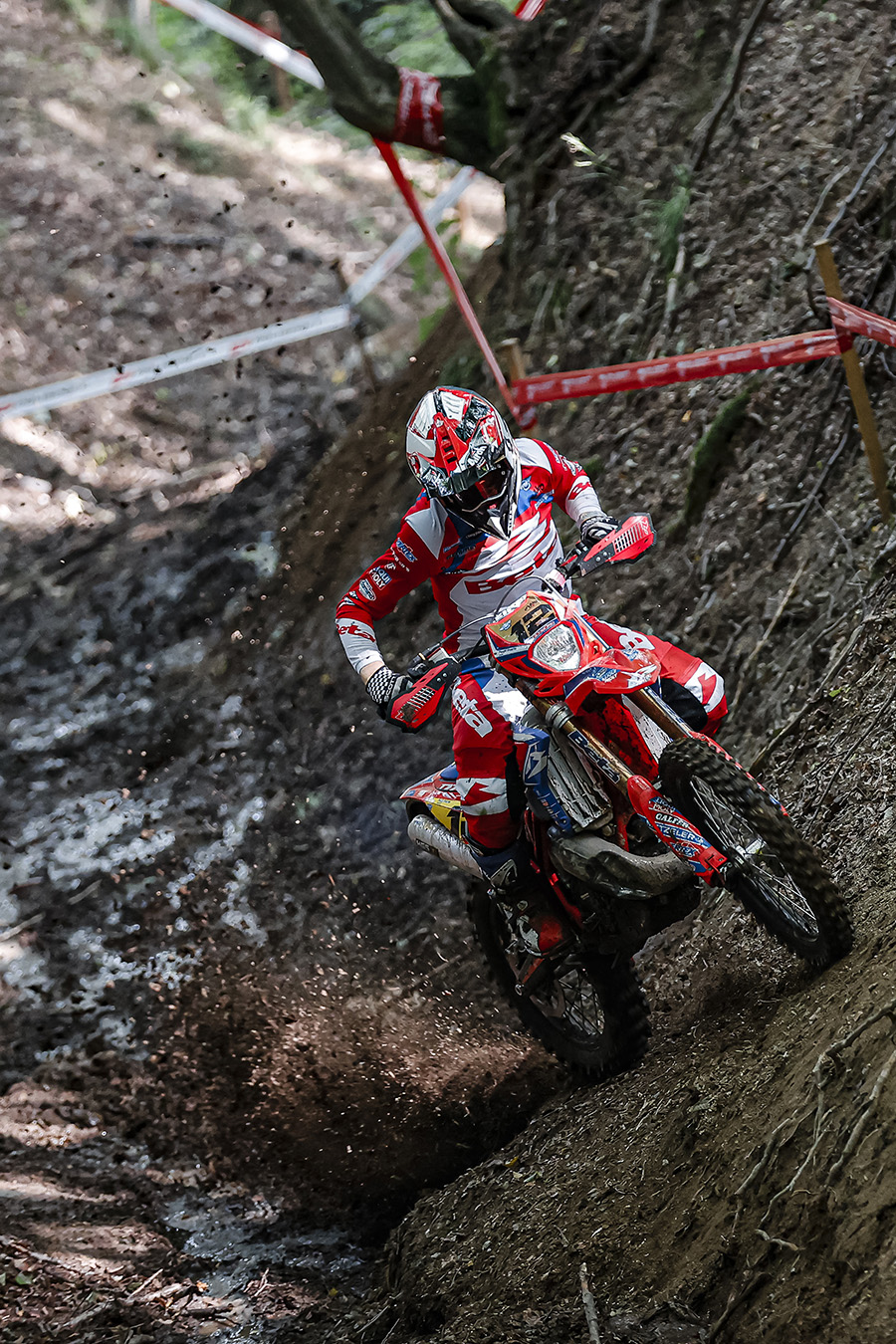 "I went home and basically I have been rehabbing all summer. I had loads of scans on my brain and thankfully it was nothing more than some bruising on the back of my brain. But there's nothing you can do except just wait.
"It's weird because you basically shouldn't be doing anything, not watching TV not looking at your phone, nothing I was literally just sat there. It was so hard seeing everyone racing and just sitting there.
"I've had three months of doing nothing and jumped back on the bike to obviously find I am so far away from where I was. I'm honestly not 100% because I haven't had time. I ride one day and I'm so tired I have to take a break. I've genuinely ridden four or five times in the last few weeks. That's it."
"I couldn't even remember what gender my own kid was, it was f*cking scary"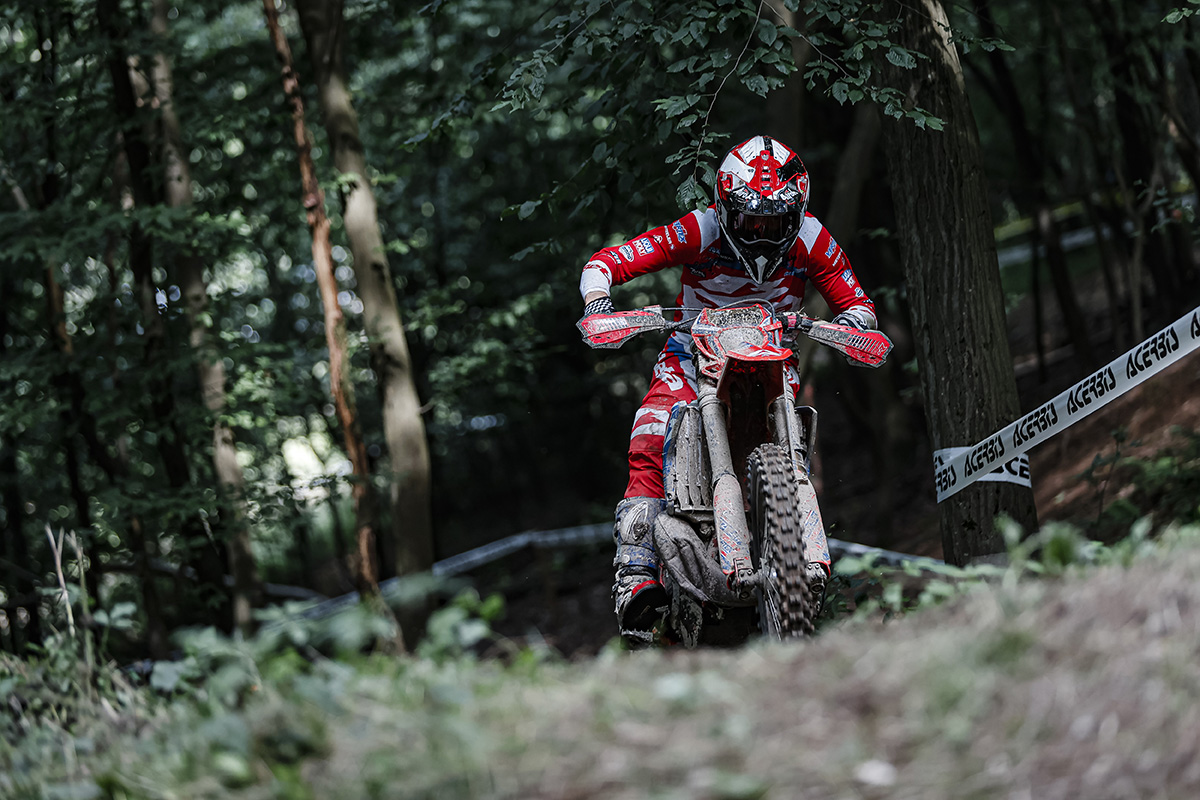 The above image was taken at the Slovakian GP where Brad tried to carry on despite the injury but, as you can see by the damage to his bike, it was a "dangerous" pursuit and he was forced to retire.
"I tried to ride in Slovakia, I had the gold plate on the bike and I had to at least try you know. But I knew it wasn't going to happen. It just wasn't possible and was so dangerous."
"I underestimated how scary a head injury is, it's f*cking scary, really. We are about to have a baby and we were going to the hospital to have scans and I couldn't even remember what gender my own kid was, it was f*cking scary. Dangerous.
"But we're all good and clear now. We had some more scans on my head and it's all good so we're back but I'm just not fit enough. It's weird to race and not be fit enough but it is how it is.
"It will be a hard weekend but I will give it my best. I can't and I'm not going to give up on a championship like that. You never know what can happen and let's have some fun. It's been a shit few months."
Photo Credit: Future7Media