Maxim new promoters of European Enduro Championship
FIM Europe has announced a new agreement with Italian company Maxim for the promotion of the European Enduro Championship for the next three seasons.
Well-known among the European enduro community already as the successful promoters of the Italian Enduro Championship, Maxim have signed a three-year deal with the FIME to develop the series.
Maxim is led by Tony and Monica Mori and based in Falzè di Piave, Italy. It was founded in 2010 to support Axiver in the Italian Championship, with Tony Mori promoting that series for 22 seasons, from 2000 to 2021.
Those two decades have seen the Italian Championship grow to become something of a reference point for riders, teams, manufacturers and fans with the 'Assoluti' championship attracting many of the EnduroGP riders and teams.
Maxim has also previously been the promoter of the Enduro European Championship, a Snowmobile series and it is thought were also in the running to become the EnduroGP promoters.
Martin De Graaff, FIM Europe President explains, "A few weeks ago, we have signed the contract at the FIM Europe office in Fiumicino with Maxim, the new promoter of the European Championship Enduro. Tony Mori showed us the plans for the coming and next seasons.
"This contract for the first three years is important for the growth and improvement. On the 2022 calendar there are four events in different regions of Europe: we expect a very positive influence for riders and organizers, to make use the ideas of this very experienced promoter."
Tony Mori says, "We are very enthusiastic about this new adventure. We are ready to bring our experience in the European Championship after 22 years of great satisfaction with the promotion of the Enduro Italian Championship.
"Thank you to FIM Europe for trusting us: we are already working to define all the facilities and services available to each organizer and riders. We have many projects for the growth of the championship, which we believe is an important step for the growth of the next world champions."
2022 European Enduro Championship calendar: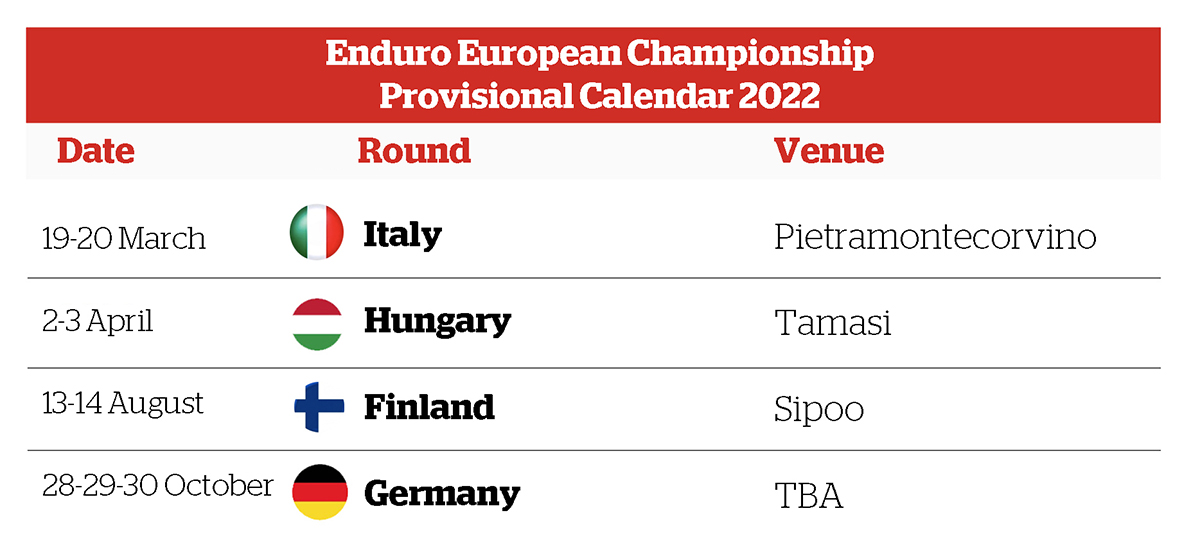 More information: www.enduro-european.org
Photo Credit: FIME