Results: Albin Elowson and Kristof Kouble share European Enduro Championship wins in Slovakia
Albin Elowson on day one and Kristof Kouble on day two topped the results in another mudder round of the European Enduro Championship in Brezno, Slovakia.

Mud and tough conditions made another appearance at this year's European Enduro Championship in Brezno but Czech rider, Kristof Kouble showed that he is more than comfortable riding in this conditions with a 2-1 scorecaard overall leaves him heading the championship points. Kouble was also the fastest both days on the Junior 2/3 class.
The weekend started well also for Swedish rider, Albin Elowson who managed to win the over 250 4T class and overall on day one. But Elowson's happiness didn´t last through to the end of day two. Despite leading comfortably by 43 seconds with one lap to go, the gearbox in his Husqvarna gave up and he was forced to retire.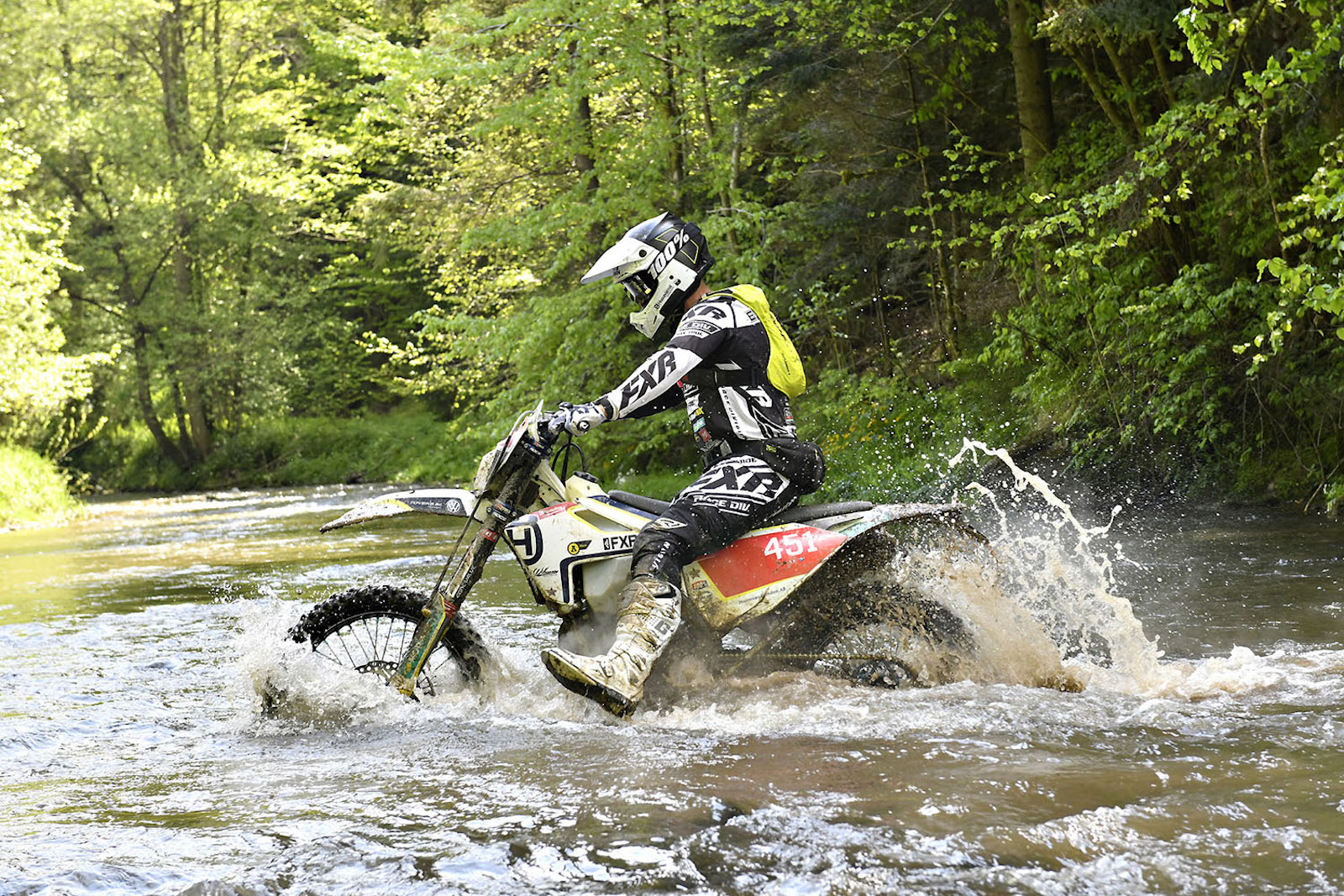 Roni Kytonen had a great performance in the Junior 1 class, he topped the results both days and also managed to be second in Sunday´s overall. Max Ahlin on his 125cc machine was the fastest both days in Junior U21 and also fifth in the overall on day two.
Ahead of Ahlin in fourth place sat former EEC Champion and the only Italian taking part in the race, Maurizio Micheluz. Micheluz, second on Saturday, topped his game for Sunday and won the 250 2T class by nearly a minute over Patrik Halgas.
The Women´s class was the most affected by the demanding conditions during the weekend, with nearly every rider clocking up time penalties.
On day one it was Nieve Holmes who topped the results. Despite getting a one minute penalty her times in the special tests were faster than her rivals giving her the win.
Audrey Rossat took benefit from her riding experience on day two, after collecting the least penalty points she was awarded with the win in the class.
Because of the heavy rain also on day two the organiser had to take down some parts of the track and special stages to make life easier for the riders. At the finish only 70 of the original 107 starters managed to cross the finish line.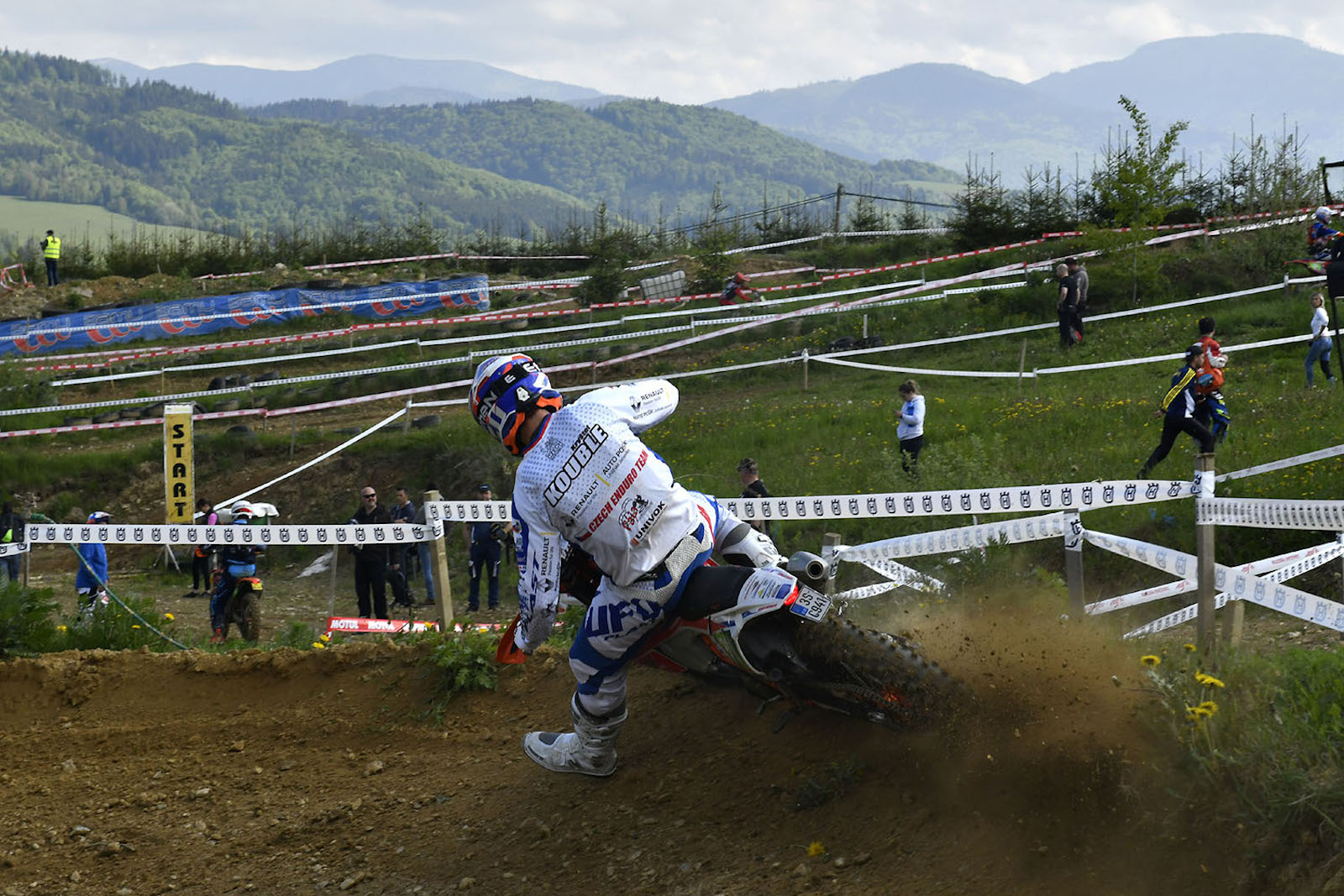 Results 2019 European Enduro Championship, round three: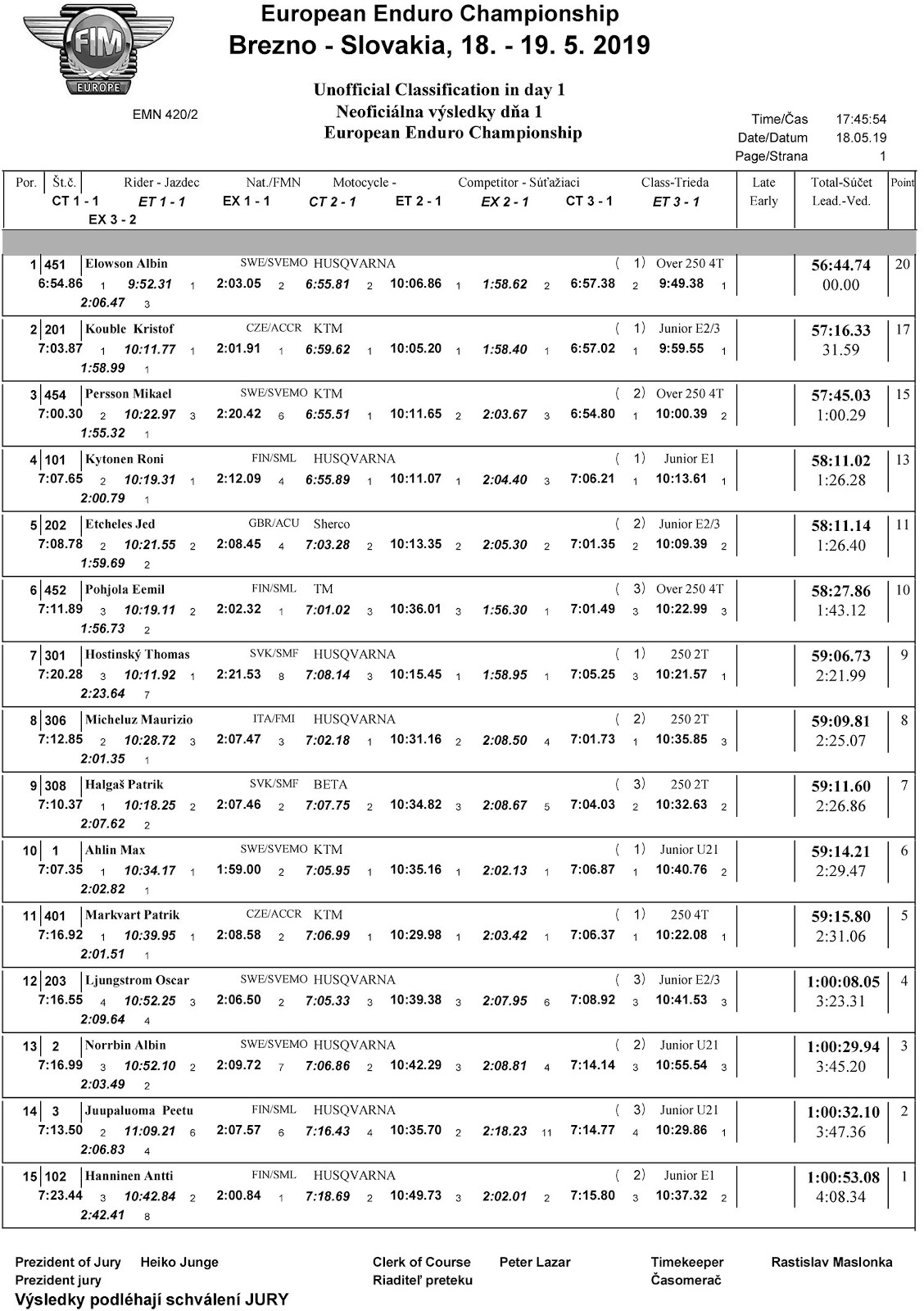 Results 2019 European Enduro Championship, round four: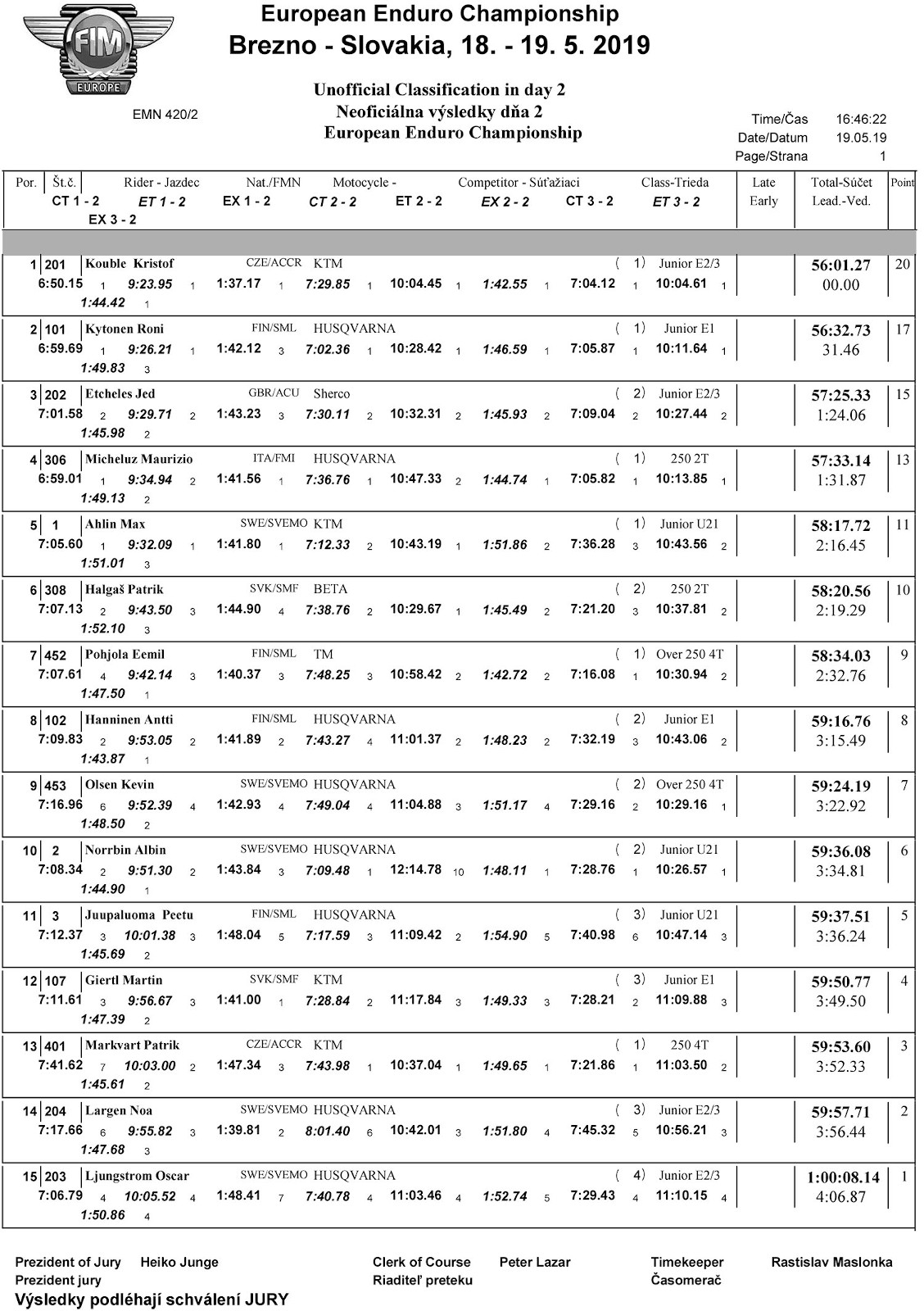 More information and full results: european-enduro.com
Photo credit: Robert Pairan