European Enduro Championship 2019, round 3 – Kristof Kouble on top heading to Latvia
The third round of the European Enduro Championship heads to Madona, Latvia, this weekend, June 29-30 with Krystof Kouble heading the series.

After two muddy rounds of the European Enduro Championship in 2019 so far, Kristof Kouble is establishing himself as favourite for the title – his worst result to date is a second place finish on day one at the previous round in Brezno.
Kouble tops both the overall and the Junior 2/3 class, with a 25-point advantage over Albin Elowson. Elowson has been fast but has suffered with DNFs so far this season and if it wasn't for his gearbox failure on day two in Brezno the points standings would look different.
Roni Kytonen leads the Junior E1 class and sits third overall, drawn on points with Elowson. But Roni had a confidence inspiring win in the Junior class at last weekend's EnduroGP round in Italy so will surely be one to watch.
The battle for the lead in the 250 two stroke class is tight between Thomas Hostinsky and Maurizio Micheluz. Hostinsky leads Micheluz by just three points.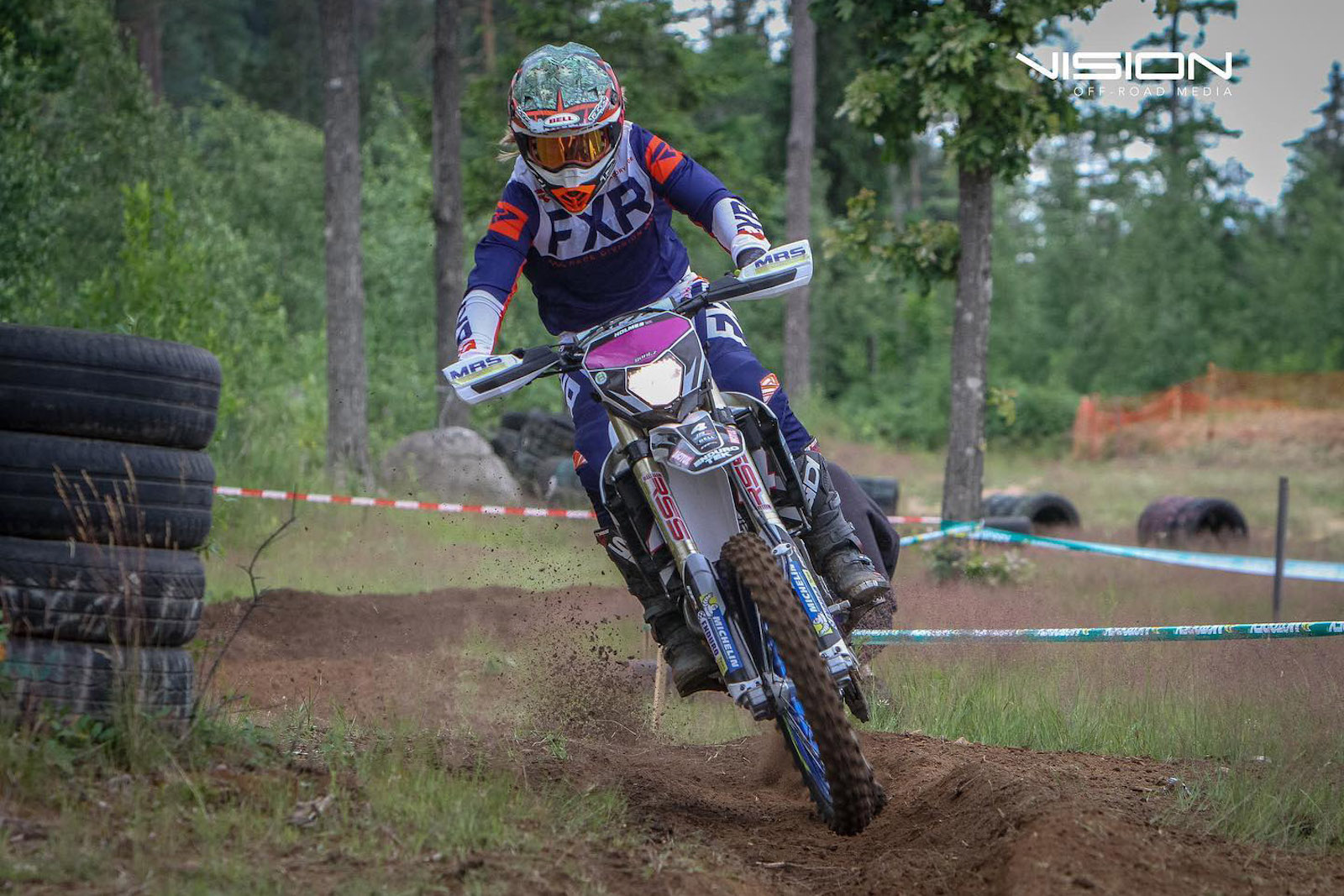 The previous round was a hell of a ride for the Women's class. Nieve Holmes lands in Latvia with the first place on the points but she'll have to keep an eye on Hanna Berzelius as they are in a draw on points.
The riders will be completing 180 kilometres and two special tests, one cross test and one enduro test, each day and as weather conditions look better for this round they'll be happy to leave the mud behind. Keep updated with live timing from Madona.
More information about the EEC: European-Enduro.com
Photo credit: Robert Pairan + Vision Off Road Media