Results: Double win for Kouble in European Enduro Championship, Portugal
Results from the opening weekend of 2019 European Enduro Championship racing in Portugal where Krystof Kouble takes the double-win in hellish conditions.

From the first muddy test on day one, Krystof Kouble took the lead in the timing sheets in what would turn out to be a proper, tough and muddy opening round of the 2019 European Enduro Championship in Gois, Portugal.
The only 21-year-old Czech Republic rider also won the Junior class E2/3 Across both days in Portugal and stands at the top of the points table.
Riders struggled as much with the weather conditions than with their rivals as heavy rain and hailstorms took their toll on the course, forcing the organizers to introduce some detours.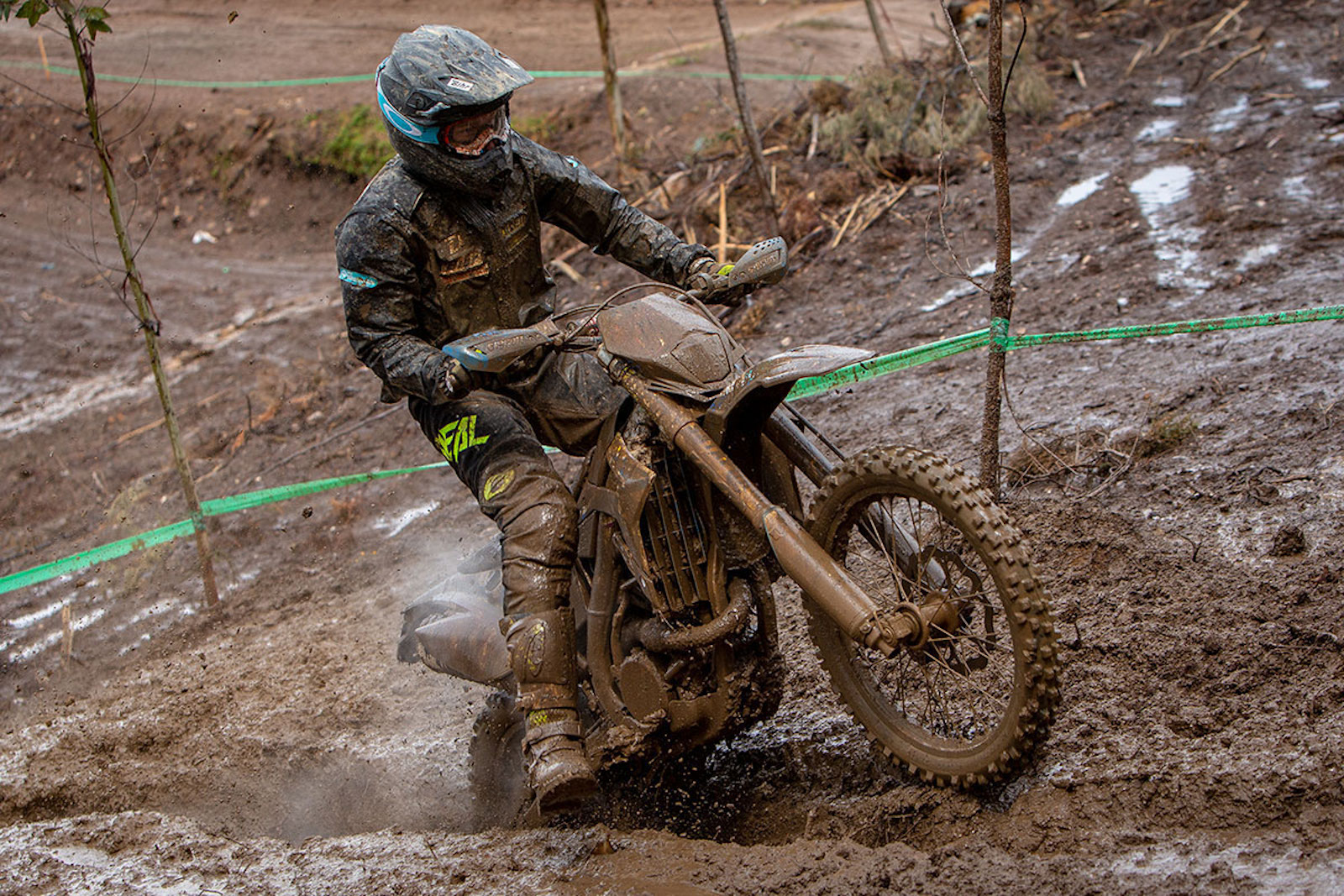 Finnish and Swedish riders seemed to enjoy the conditions (enjoy could be the wrong word!) with Eemil Pohjola taking second place on day one and third on day two. Pohjola in fact could have made it 2-2 but lost some time after a crash on day two which meant he had to ride two special stages without a clutch.
Swede Albin Elowson traded positions with Pohjamo and went 3-2 over the weekend to kickstart his European season strongly. Elowson also won the big four-stroke class and stands in second place overall in the standings behind Kouble.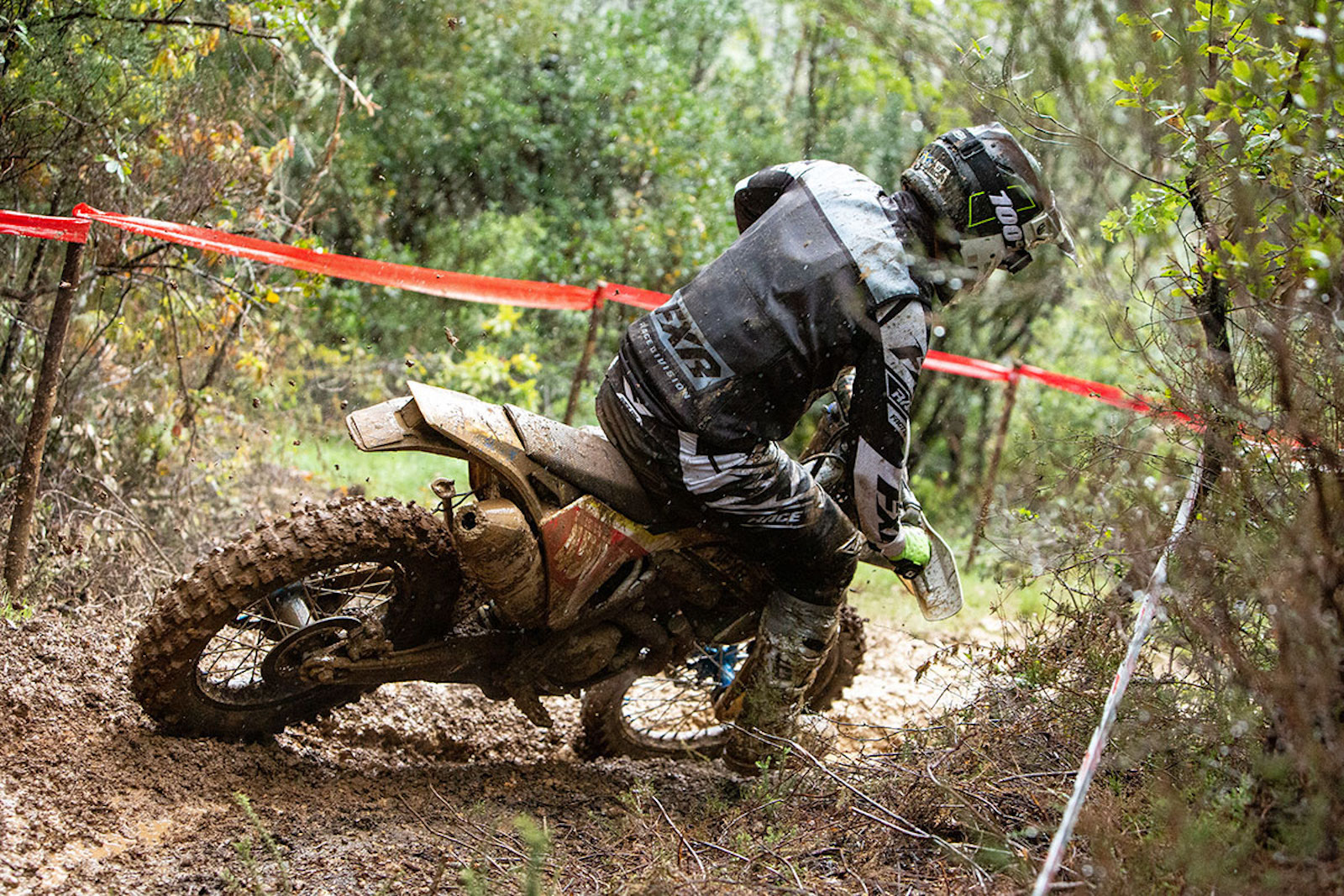 Swede Max Ahlin proved a 125cc machine was no hindrance in the conditions on day one also with fourth and sixth in the overall standings across the two days.
The 2018 winner, Roni Kytönen from Finland, moved up to the Juniors this season and took the Junior E1 class on both days.
The Czech rider Zuzana Novackova won the Women's race on day one. Hanna Berzelius was faster in the special stages but Novackova collected fewer penalty points and took the win. On day two Berzelius went one step better to take victory ahead of Martina Reimander with Novackova dropping to third.
Despite less rain in Portugal on day two, the track was more difficult with deep ruts and the results saw numerous retirements through technical problems or injuries. Almost a quarter of the participants dropped out and a further quarter collected time penalty points due to delays at the checkpoints.
That said the Góis Moto Clube did an excellent job in tough conditions!
Results 2019 European Enduro Championship, round one: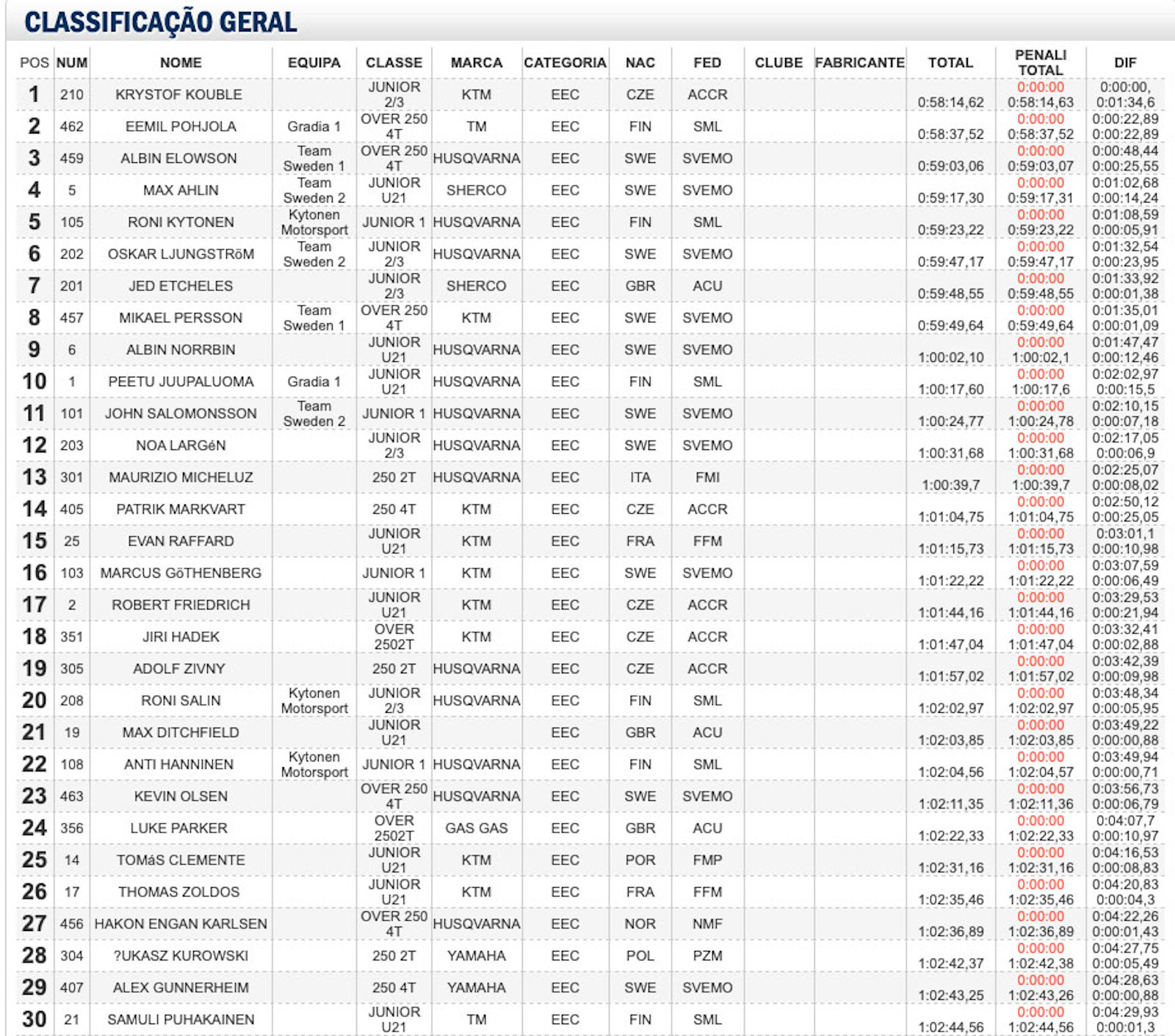 Results 2019 European Enduro Championship, round two: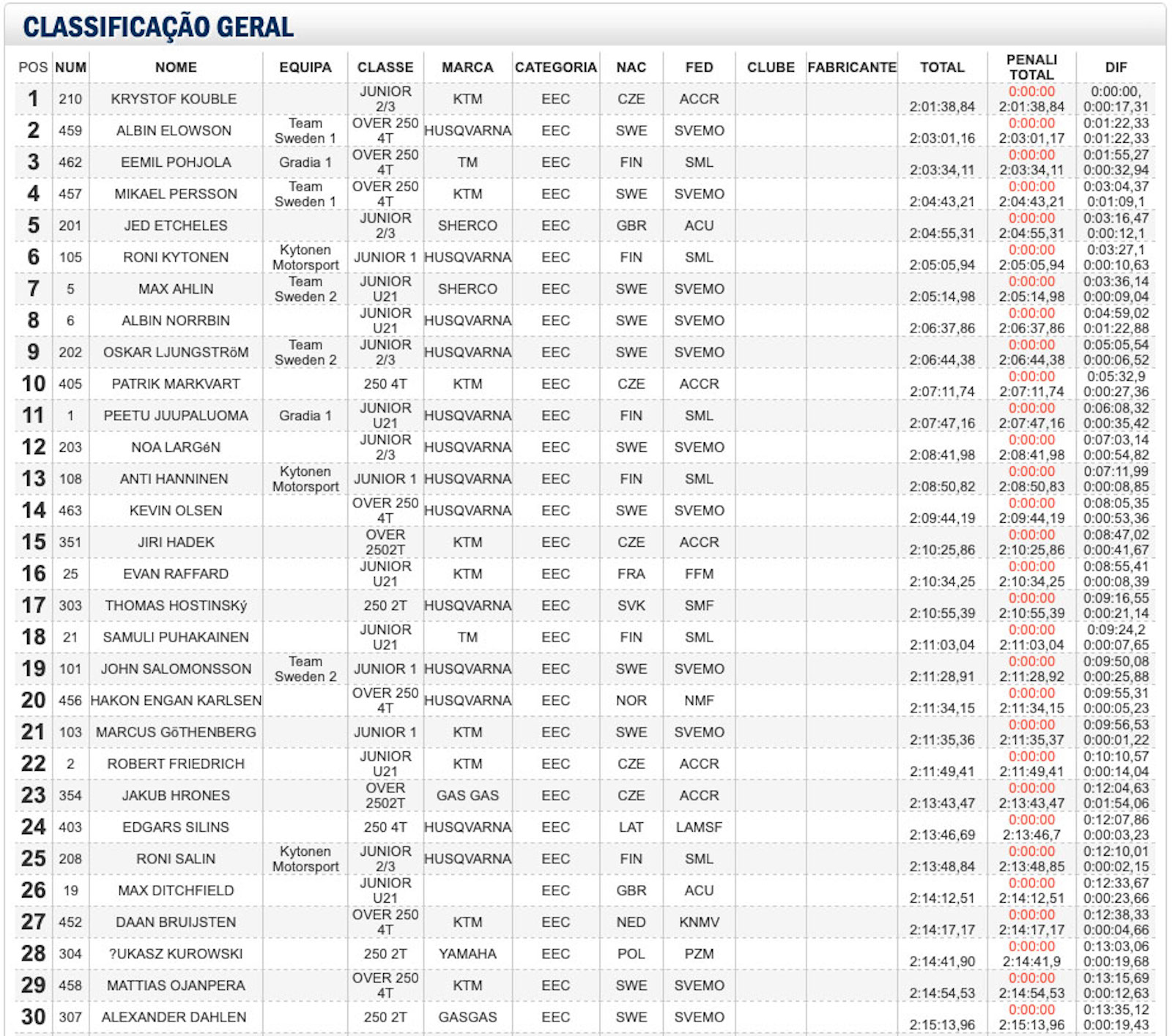 More information: european-enduro.com
Photo Credit: Vision Off Road Media