2021 German Hard Enduro Series schedule
MAXXIS Hard Enduro Series Germany organisers have announced a six-round calendar for the 2021 season which will include four rounds dedicated to Hard Enduro kids and e-bikes.
After a year of uncertainty, the 2021 HardEnduroSeriesGermany (HESG) season will start in Reisersberg on April 17, the first event following the cancelled 2020 season with the organisers pointing out should this first event not be possible due to the current Corona situation, alternative dates are planned.
Check the full, current schedule: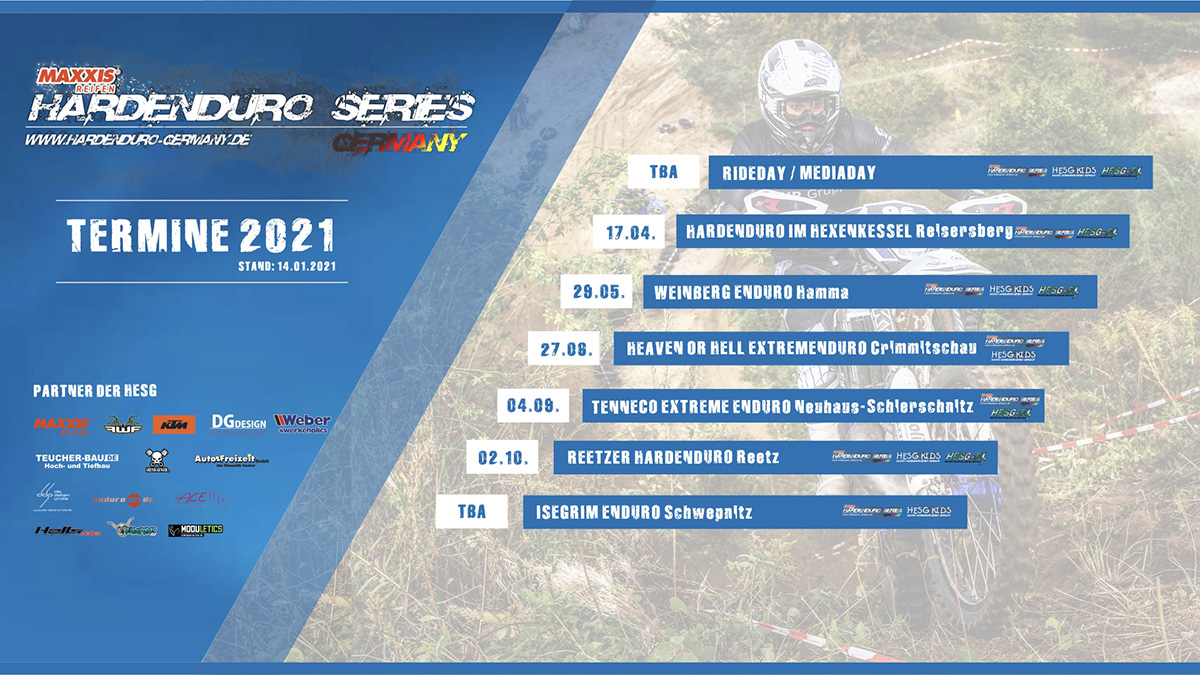 Four races for HESG-E and HESG Kids
The HESG-E (electric motorcycle class) and HESG Kids will be added as a new supporting programme in the 2021 season. The classes will be held as support races at four rounds. In addition to that, the ADAC Enduro Youth Cup Hessen-Thuringia will be held at the Hamma and Neuhaus-Schierschnitz rounds. To complete your German enduro news, the Saxon Offroad Cup will also be held in Crimmitschau as part of the programme.
All information on the new season, as well as a review of the last few years, can be seen in the current HESG Talk on the series' Youtube channel.
Online entries for the races go live approximately one month before each race is announced. Registrations and more information: www.hardenduro-germany.de
Photo Credit: TK420 / Toni Keller