Hard Enduro Arsenal Results: Kabakchiev wins Romanian Extreme
Perfect scores across three days racing brings Romanian Hard Enduro Arsenal victory for Teodor Kabakchiev ahead of Jozsa Norbert-Levente with David Cyprian.
Riders prepping for the start of the 2023 FIM Hard Enduro World Championship at the Xross in Serbia on May 17, headed to Romania for the Hard Enduro Arsenal.
Over 300 riders took part in one of the Romania Federation's Hard Enduro championship which typically play out in conditions which will look familiar to anyone who's done (or watched) the Red Bull Romaniacs. As training for next month's HEWC opener it doesn't get much better.
Master of those conditions, and making the slippery rocky gulleys look easier than they really were, Teo Kabakchiev clocked a prologue, and two day fastest times for a perfect overall score.
The Bulgarian clocked almost six minutes ahead of Jozsa Norbert-Levente with David Cyprian taking third.
Top 3 in action on day 2…
2023 Hard Enduro Arsenal results: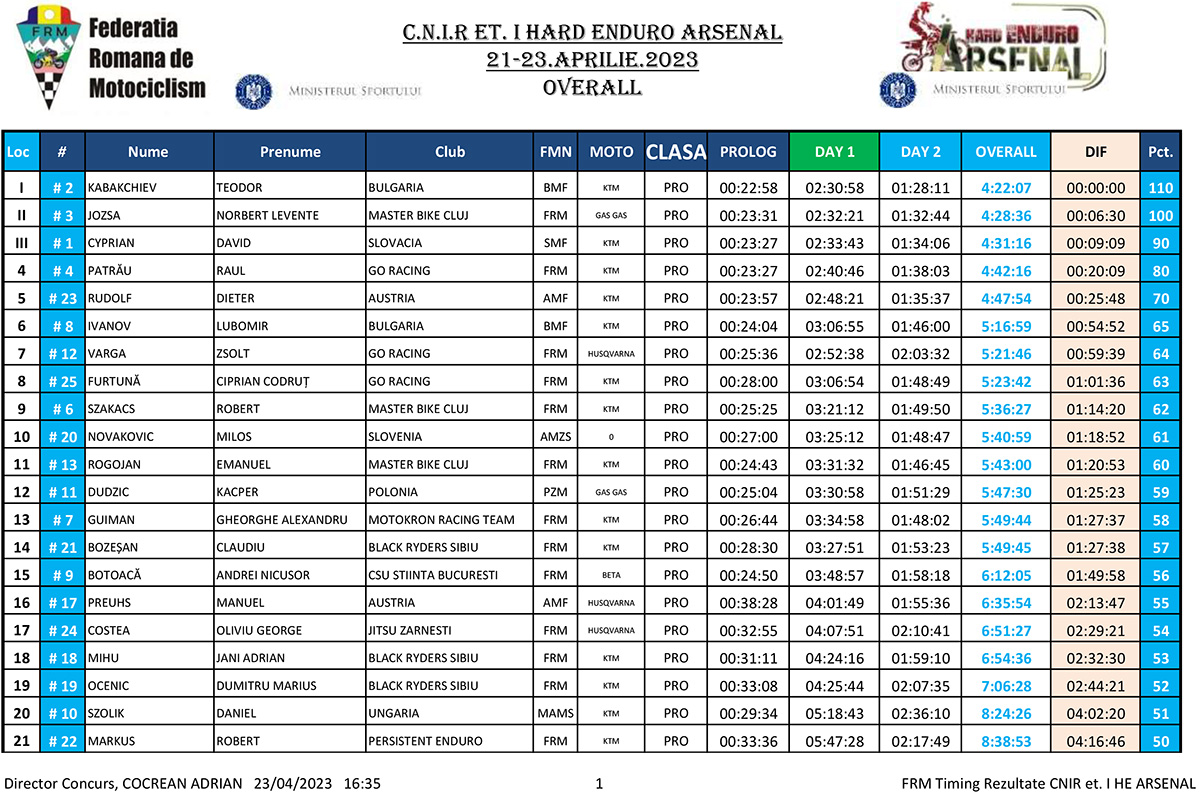 Photo Credit: Marius Dincă