US Hard Enduro: Silver Kings Hard Enduro win for Keith Curtis
Seven-time King of Kings snow climb champion Keith Curtis translated that skillset to the dirt to win round six of the AMA Hard Enduro Series ahead of Colton Haaker at the Silver Kings Hard Enduro in Northern Idaho.
While the cat's away, the mice will play. So they say. With series leader and reigning champion Trystan Hart across in Austria grabbing a podium at the Erzbergrodeo, plus Ryder Leblond and a handful of US Hard Enduro regulars battling the infamous Iron Giant mountain, those left behind were taking advantage to grab a rare win and some prize money on a the Silver Mountain in Northern Idaho.
The Silver Kings Hard Enduro, USHE series round six of 2022 and also the fourth and final West Extreme round, ran a two day format featuring a qualifying prologue and a "Funduro" Saturday race which gave riders a shortened taste of the Sunday main race course.
Sherco USA's Keith Curtis laid down a marker for the main race by claiming Saturday's qualifying prologue win, plus the afternoon's Funduro. German Tim Apolle, back Stateside for more US Hard Enduro with Beta USA, took P2 ahead of Rockstar Husqvarna's Colton Haaker, Sherco USA's Cooper Abbott and David Garza completing the top five.
Apolle showboating in the prologue...
Sunday's main race developed into a close fight for the win between Curtis and Haaker across the three hours of racing. The pair set a pace from the start up in the clouds and led the field all the way to the finish where the margin of victory was just 0:38 seconds in favour of Curtis. It would be more than an hour before Tim Apolle arrived at the finish in third place.
"Silver Kings made for an incredible time racing big mountain terrain on Silver Mountain." Said winner Curtis. "The course was super technical, especially at the beginning. I was battling with a group early on in the big hill climbs. The scree fields seemed endless and would take everything you had.
"After checkpoint one, Colton and I began to pull a gap on the field. I know how good of a rider he is, so I just had to keep plugging away as mistake free as possible. I was stoked to pull it together for the big win!
"My Sherco SE 300 was a power house for those big climbs and slow techy sections. Huge thanks to Inside Enduro and the team for hosting such a great event." Concluded Curtis.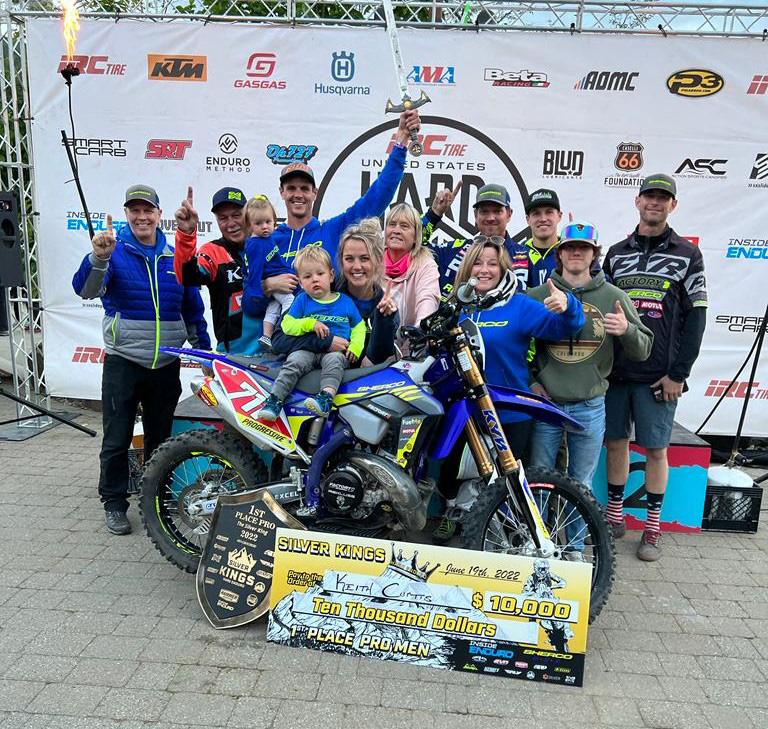 Haaker expecting six hours, not three…
Rockstar Energy Husqvarna Factory Racing's Colton Haaker clinched runner-up spot, marking his third Pro class podium of the season. "We did a three hour race; they kind of told us it would be about six hours." Haaker said. "It ended up being a little bit less, but we had a good battle.
"There was lots of pushing. A couple moments I didn't know really if I was going to get out of, but ultimately the bike worked great. I kept it majority on two wheels and came away with a second, just right behind first place.
So overall, it was a good day, but I really, really would have liked that top spot. Congrats to my competitor who beat me, but you know we'll put it together for the next one and come back swinging."
2022 Silver Kings Hard Enduro Results: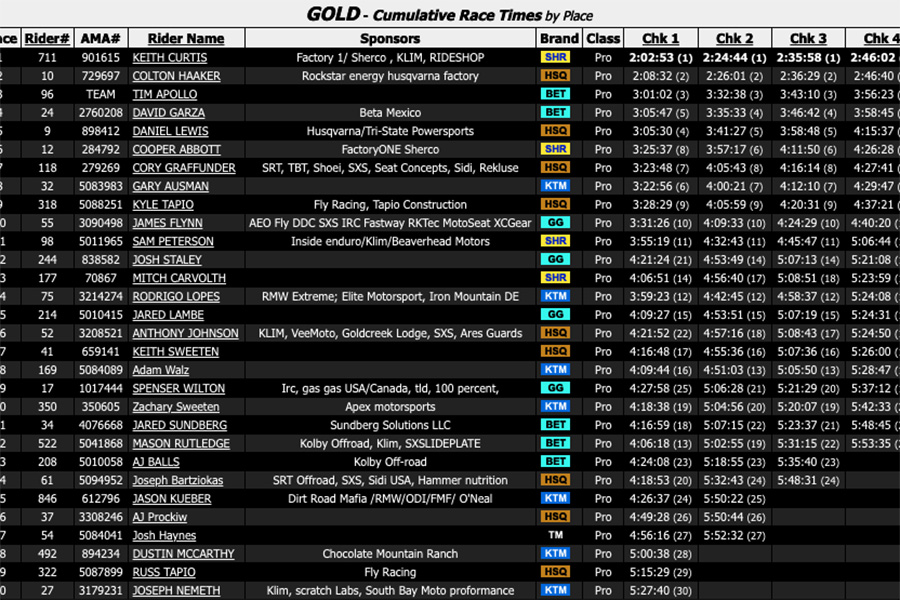 Next up in the USHE series is Tough Like Rorr in Tamaqua, PA on July 3.
Photo Credit: Sherco USA