Gotland Grand National: Persson takes back-to-back wins
Over 3000 enduro riders tackled the 2021 Gotland Grand National which saw Mikael Persson take his second win in a row with a perfect ride in near perfect conditions.
Maybe the biggest talking point of the 2021 Gotland Grand National weekend was the weather, and not for all the usual reasons – this year it was around 12 degrees and sunny which left everyone asking if this is really GGN?!
It meant some of the fastest conditions in the Swedish event's history almost too good as it caused a few crashes in the morning hobby races.
2021 Gotland Grand National in nutshell:
A total of 3300 riders started the various classes across the 2021 GGN race on the Tofta shooting range with the biggest start being for the Saturday morning hobby race for riders aged between 15 and 49, that start alone had 1550 riders…
Travel remains a bit of an issue across Europe and the Gotland usually attracts a more international entry – names like Josh Strang and Pela Renet can count themselves as former winners. But the top Swedish riders means a world class entry and it was two of the top riders from the Swedish ISDE team who topped the results sheets.
In Elite class race, Mikael Persson got away at the start and basically left everyone, leading from the first lap and winning by almost by four minutes. This was his second victory in a row at GGN.
Albin Elowson also got a good start and was initially second but dropped back to seventh and had work to do in the three-hour XC and worked his way back up to P2 on the podium.
Rikard Hansson finished third ahead of former winner Filip Bengtsson, who was as high as second for long time but dropped back to fourth.
Oskar Ljungström came home in fifth and with that also won Juniors class.
Matilda Huss won the Women's class finishing in 90th place overall.
2021 Gotland Grand National top 25 results: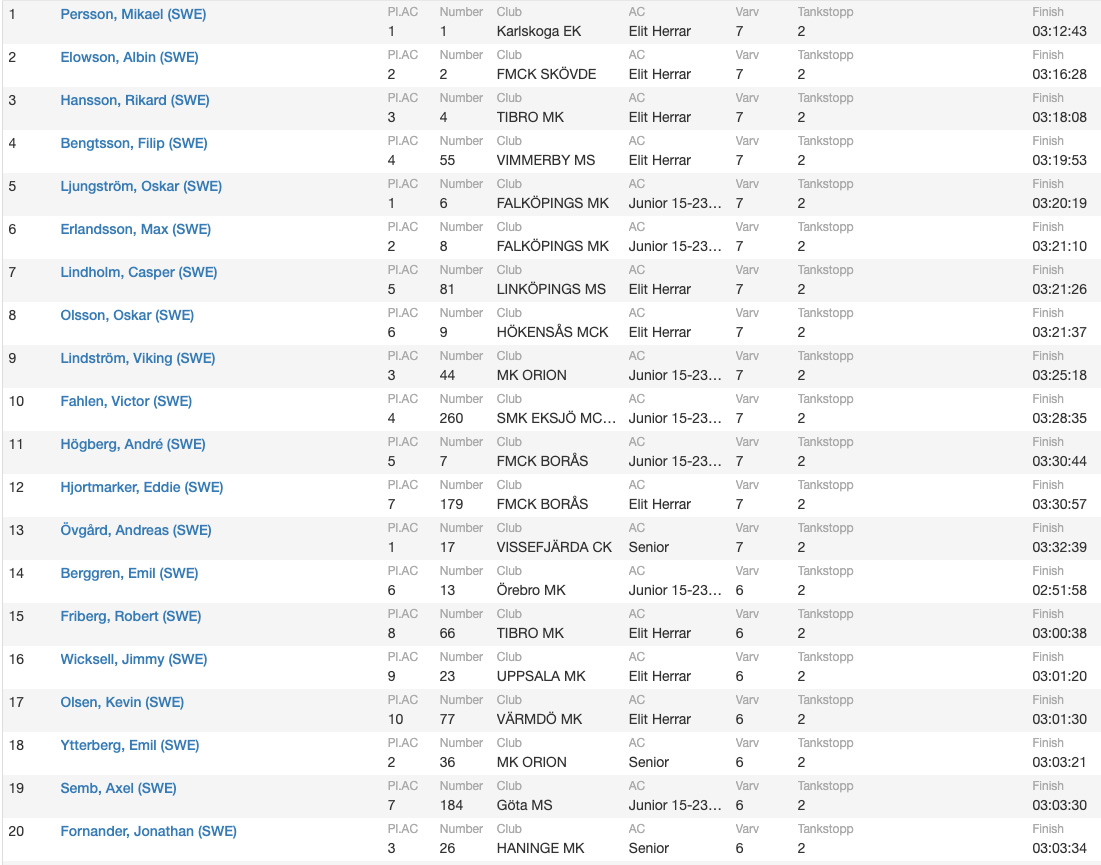 Full results: gotland-grand-national.r.mikatiming.de
Words help from Jani Hovi XRacing.fi
Photo Credit: Antti Hellsten