Gotland Grand National this weekend – Salminen takes on E-MTB race
The infamous Gotland Grand National, one of the toughest enduros on the planet, takes place this weekend in Sweden – the event kicked into life with a new, two-hour E-MTB race.
The legend of enduro Juha Salminen helped spark the 2021 Gotland Grand National into life in the event's new E-MTB race on Thursday. This new power-assisted pedal race flattened down the course ahead of the main GGN event on Saturday with a wealth of top riders including previous winners Mikael Persson and Albin Elowson.
By the way, all that talk about the final GNCC round of 2021 last weekend being a mudfest – you guys need to try Gotland when the weather's bad! (Check the photo gallery above as well).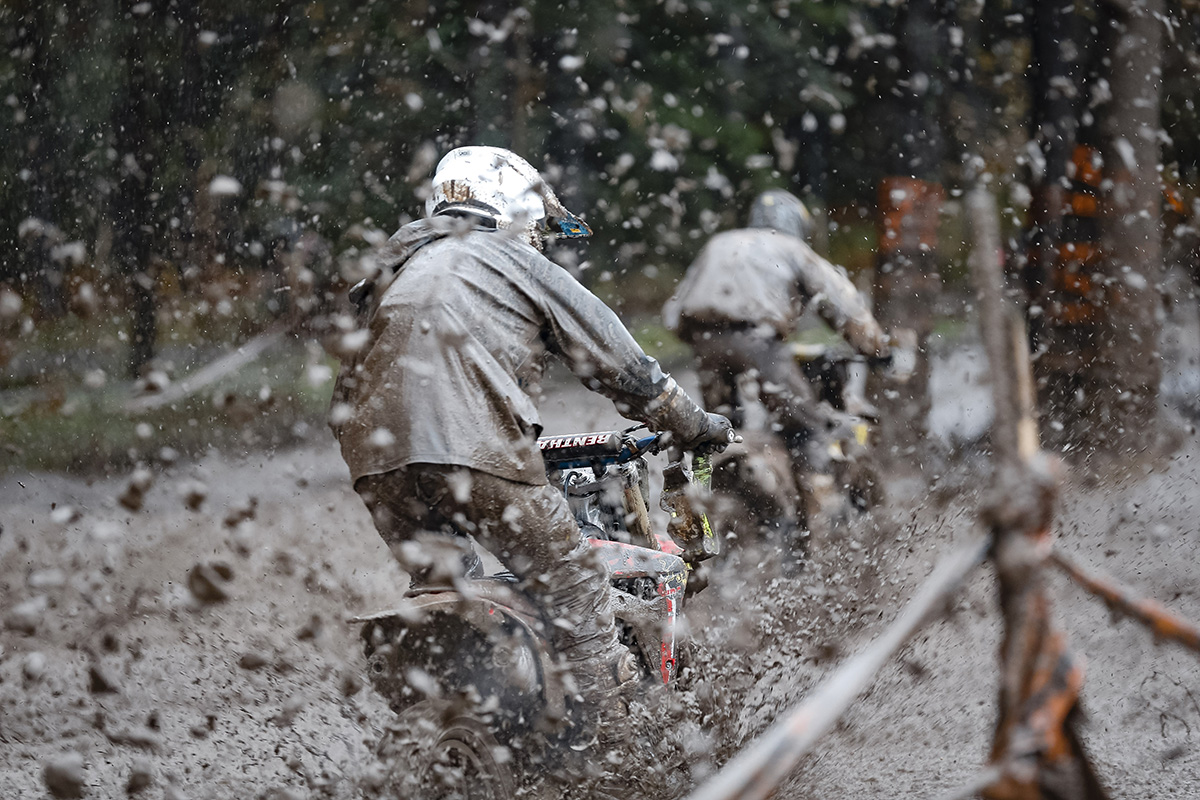 The weather was a bit kinder this year for the E-MTB race which ran for two hours on the same track, just a little shorter at 10 kilometers long lap. Salminen, who works for Husqvarana Scandinavia these days, was running fourth until his bike battery run out at the last lap. That meant Juha had to resort to pedal-power for last four kilometres, losing one spot in the process to finish fifth.
"It was so much fun to do." Said Salminen. "Not serious racing, but fun times. Well, actually, the fun lasted almost to the finish until my battery run out, it was so hard after that! I was thinking that I will quit the race, but then decided ride to the checkers."
Gotland Grand National E-MTB results:
Henrik Rydelius
Jonas Neiglick
Gustav Mårtensson
Kimmo Hurri
Juha Salminen
Thanks to: Jani Hovi XRacing.fi
Photo Credit: Antti Hellsten + Enduro21