2023 Erzbergrodeo: Iron Road Prologue combined results – Verona fastest overall ahead of main race
Combined 2023 Erzbergrodeo prologue results from the opening two days at Hard Enduro World Championship round two where EnduroGP World Champion Andrea Verona clocked the fastest overall time ahead of Will Riordan and Sonny Goggia – Billy Bolt improves the P5.
2023 Erzbergrodeo Iron Road prologue day two in a nutshell:
Day two of the Erzbergrodeo ran true to form on the "Iron Road Prolog" with riders making their second attempts at the high-speed run, and very few improving their times.
The reason for that is the battered course – 1500 riders on all sorts of bikes sees the track go through a sweet spot on day one before deteriorating.
That means the ripping time set by Andrea Verona on day one stands as the fastest, 14 seconds quicker than Australian Will Riordan with Hard Enduro World Championship regulars Sonny Goggia third, two seconds back.
There are exceptions to every rule and it's fair to say Billy Bolt is that person in many ways. Bolt dropped his bike on day one's prologue and despite the tougher course, was still able to jump two seconds faster today, moving up to fifth overall behind Wade Young.
Paul Bolton getting in among it today...
The top 500 riders qualify through to the Erzbergrodeo Hare Scramble but it is the top 50 riders who gain a place on the front row tomorrow in the bottom of the quarry.
Notoriously the race start can put riders through a giant puddle or two so being in the first down there to get a gate pick can be as important.
Some of the riders in the top 50 will drop out (choosing only to race the prologue for example) which will helps some of those hard enduro specialists like Ryder Leblond and David Cyprian who proved not so fast along the Iron Road as they are in the hard stuff.
Riders of note who will start with an immediate deficit of the second row include Mitch Brightmore, Graham Jarvis, Quinn Wentzel and Dan Peace.
Sandra Gomez went fastest in the women's category with a time which puts her inside the top 100 and on the second row.
The shits and giggles adventure bike category saw legend Antoine Meo fastest on the Ducati ahead of Pol Tarres who will race the main event tomorrow on his Yamaha Tenere and Xavier De Soultrait third on a KTM 890 Adventure.
2023 Iron Road Prologue combined results (top 100):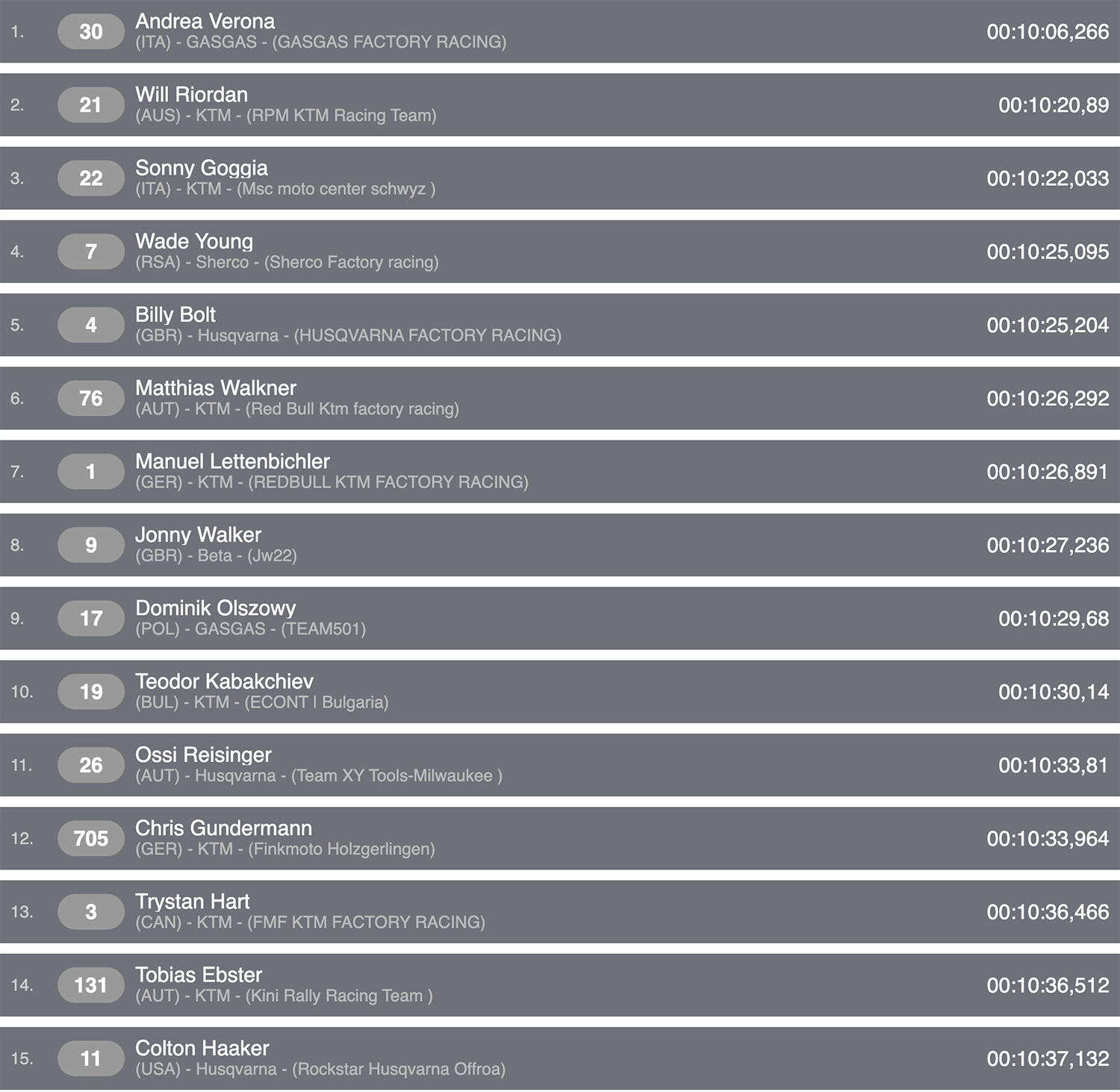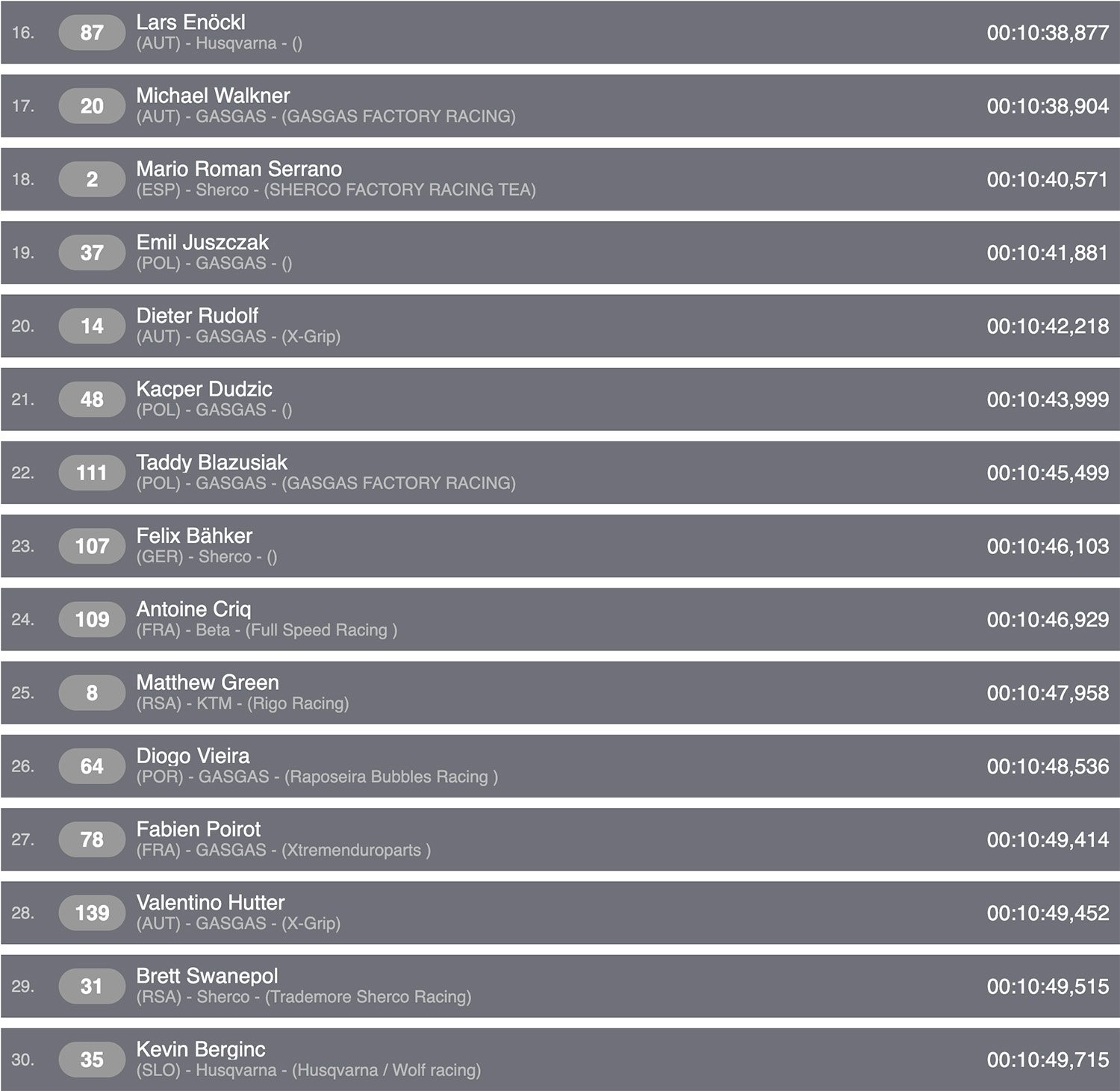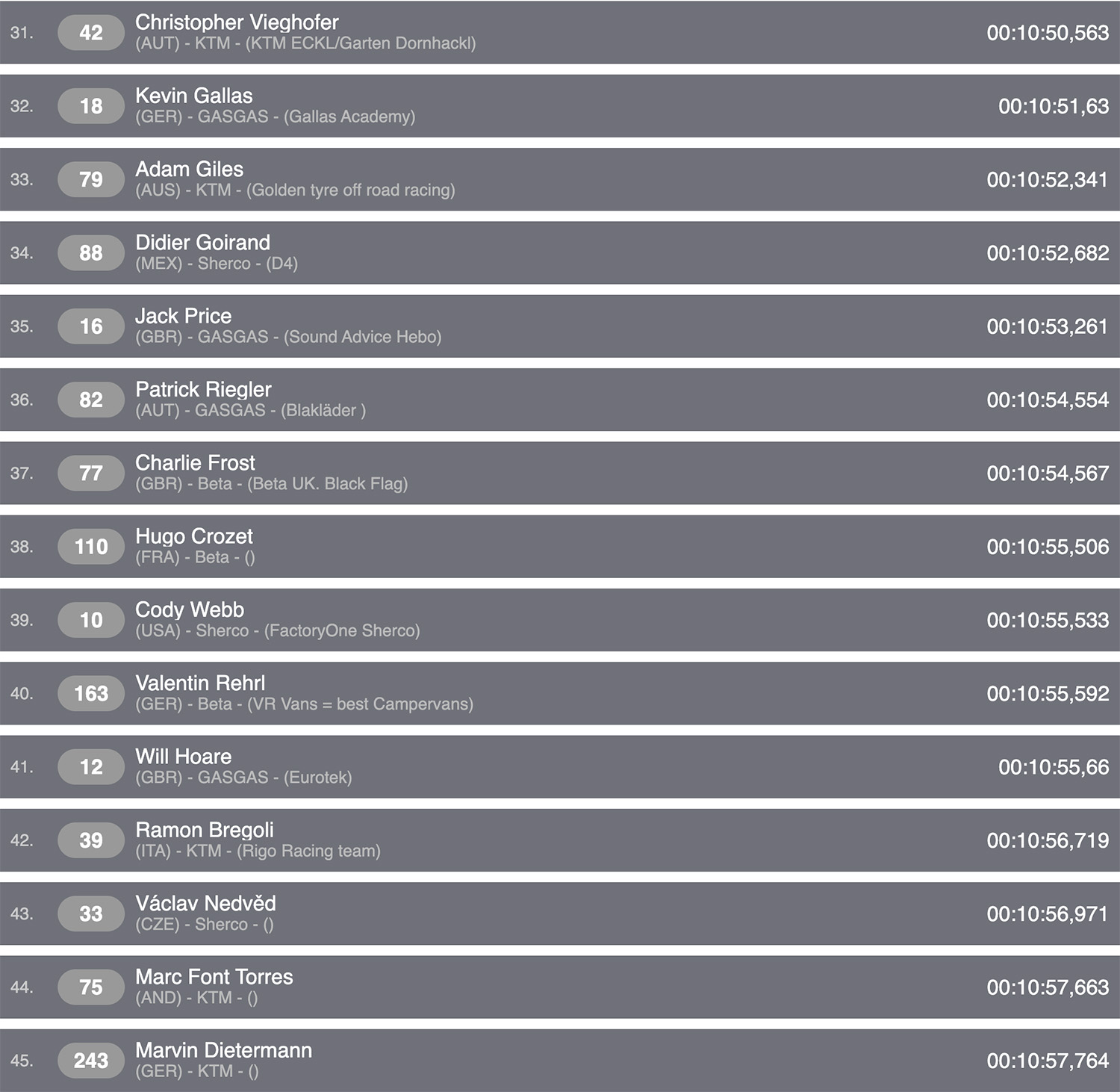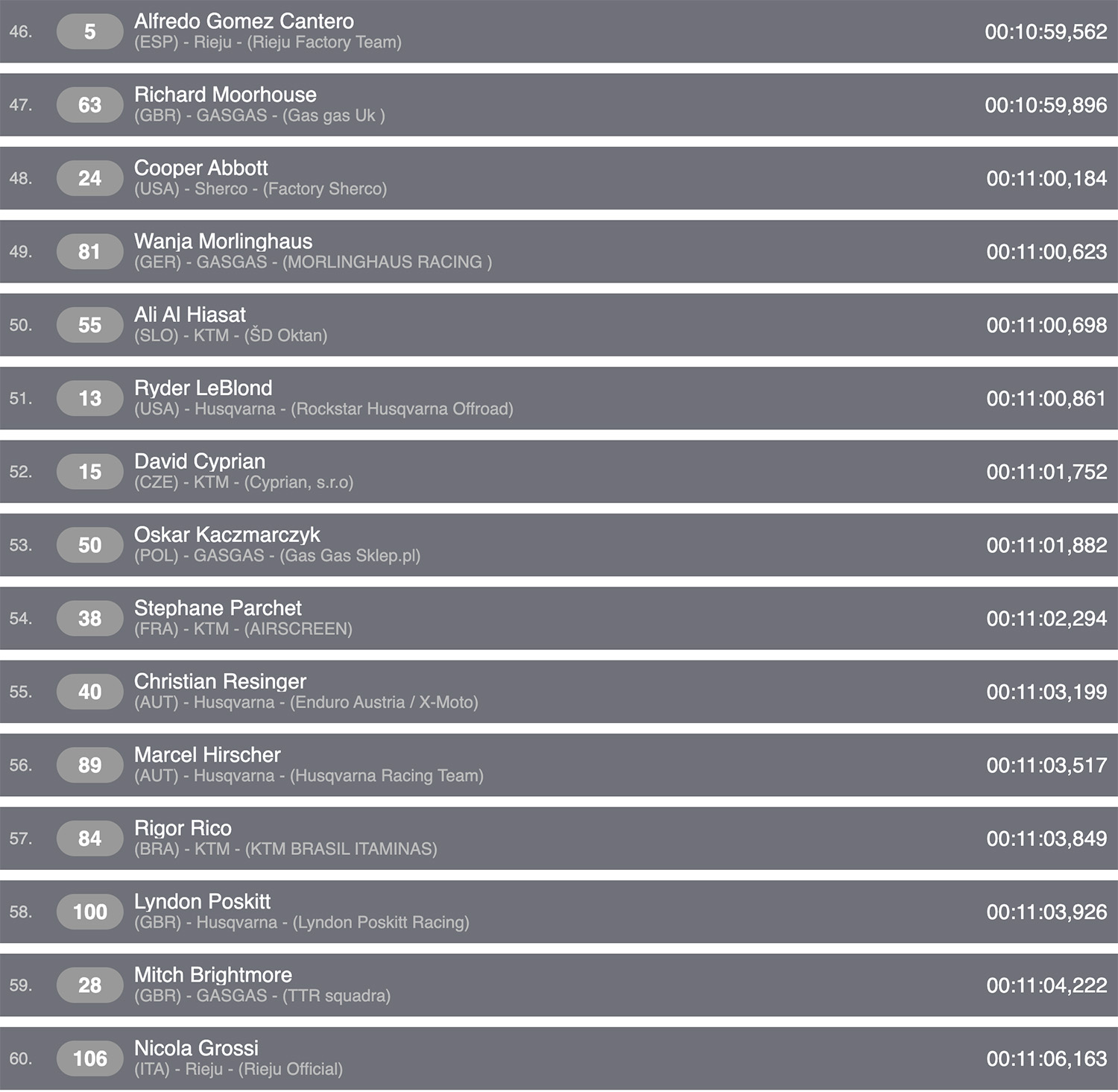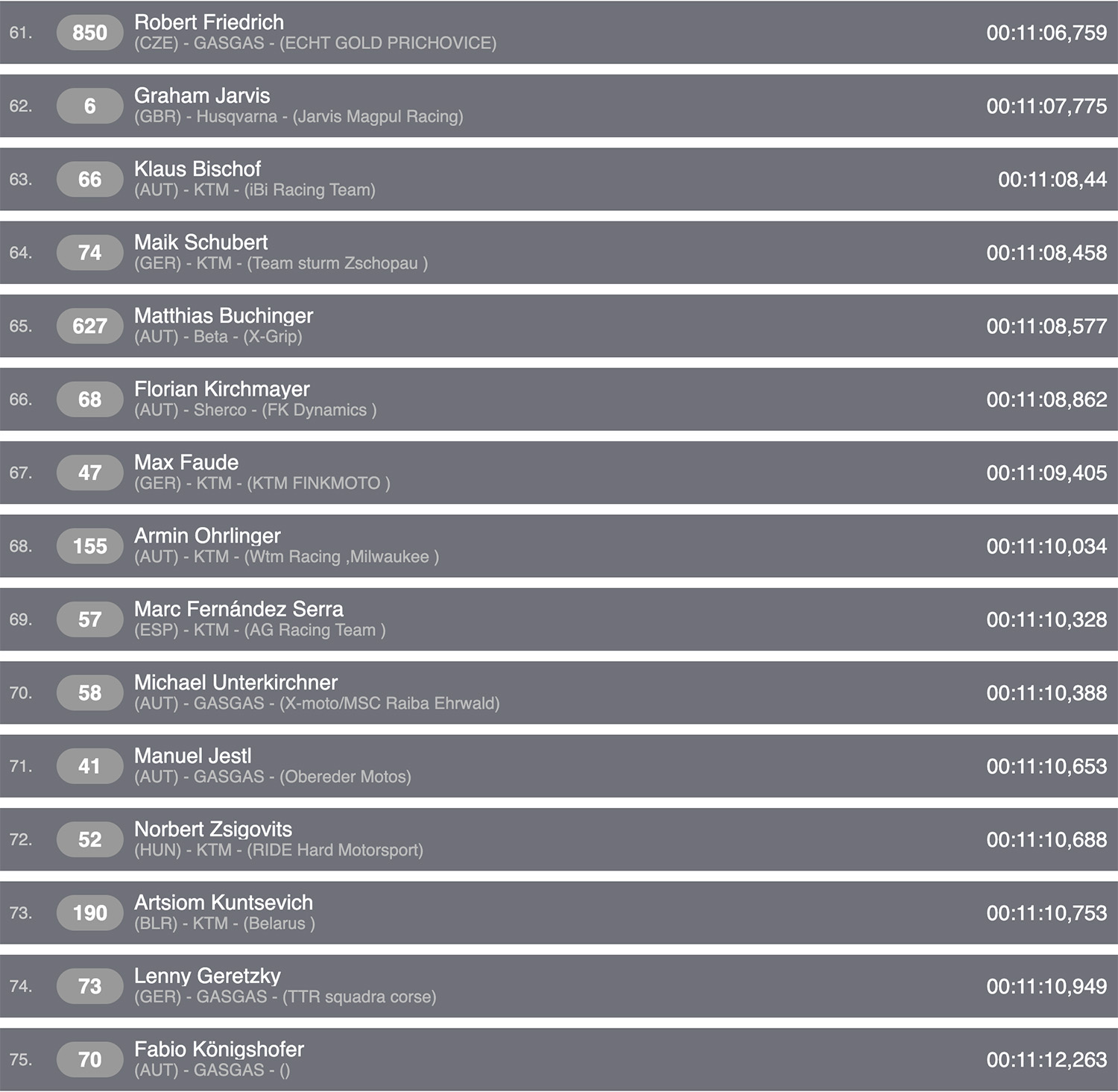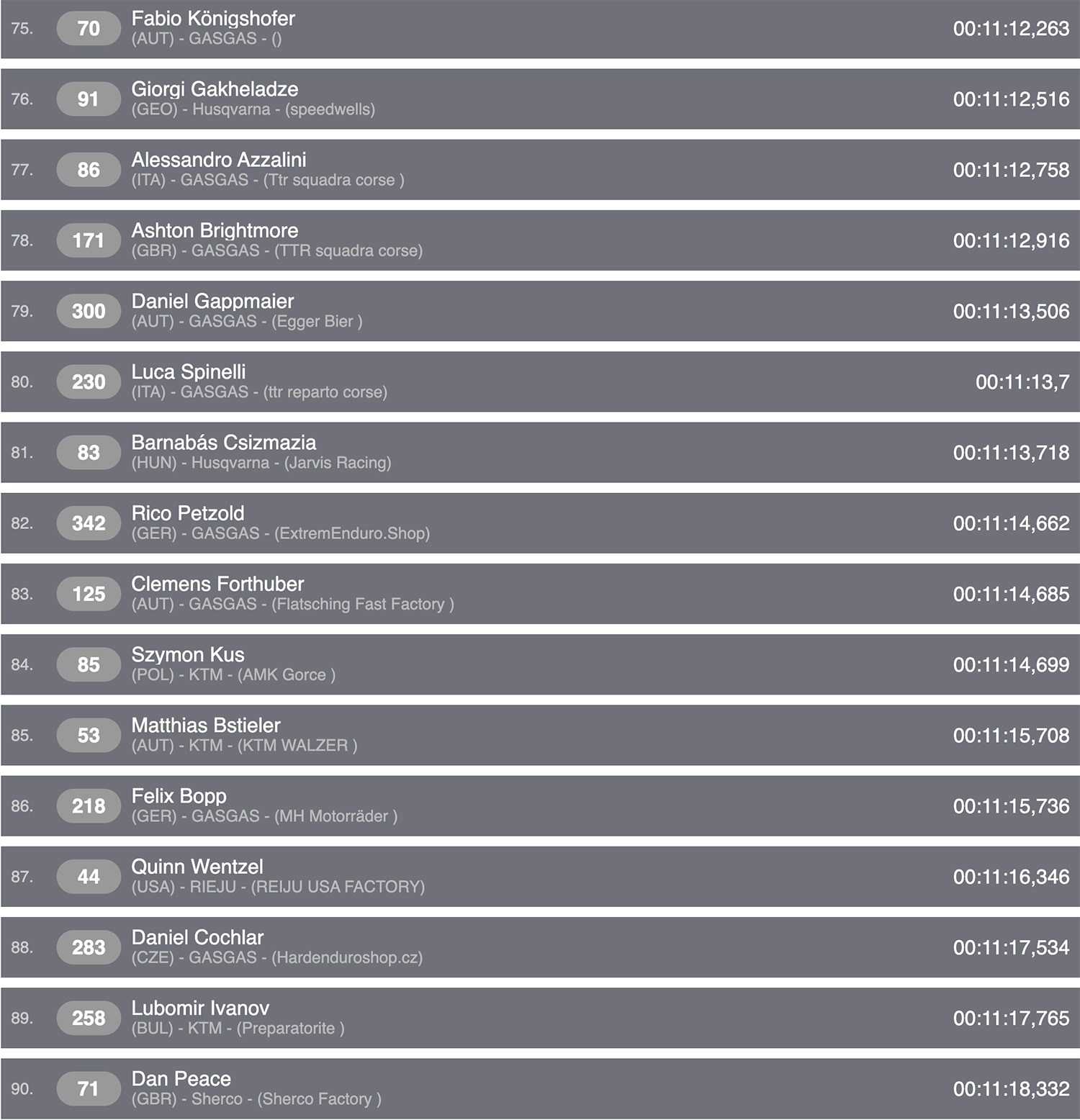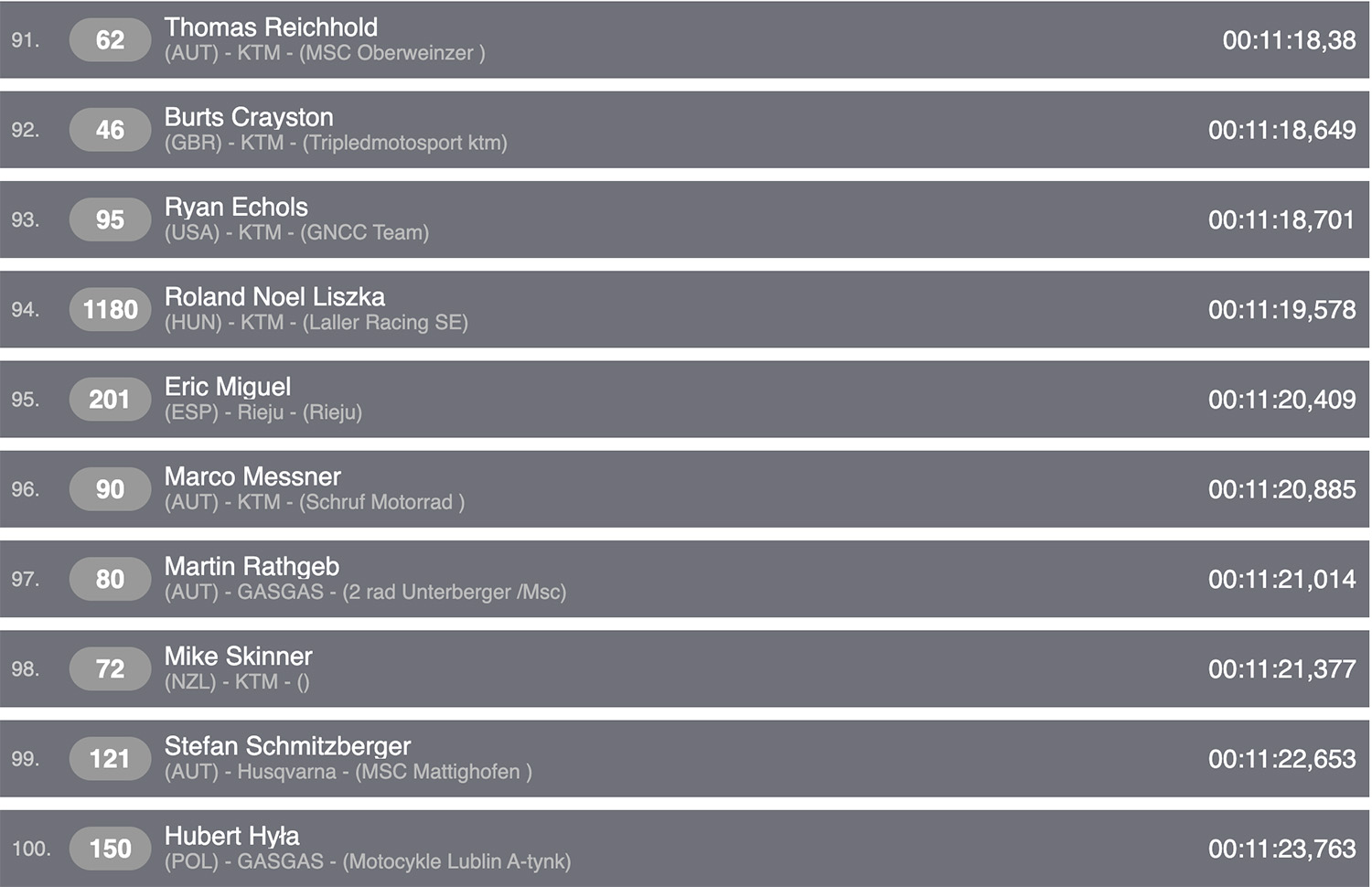 Top 500 qualifiers through to main Hare Scramble:
(to follow)
Results are provisional
Photo Credit: Marcin Kin + Future7Media |Andrea Belluschi + Philip Platzer | Red Bull Content Pool