2023 Erzbergrodeo: Iron Road Prologue results Andrea Verona fastest on day 1
Results from day one of the 2023 Erzbergrodeo Iron Road Prologue – EnduroGP World Champion Andrea Verona goes fastest of all ahead of of Aussie Will Riordan and Sonny Goggia as riders lay down their first timed runs.
2023 Erzbergrodeo day 1 in a nutshell:
Day one proper at the Erzbergrodeo as usual means laying down a timed run in the "Iron Road Prolog". Riders get two attempts at this high-speed run, one today Friday and another on Saturday, to establish positions on the start rows for Sunday's Hare Scramble main race.
The front row of 50 is important for the Hard Enduro World Championship riders but placing inside the top 500 means a main race start for the rest of the 1500 riders who start the prologue.
The rule of thumb is the first run is the fastest with riders rarely setting a faster time on day two due to the course getting beaten up by so many bikes.
When we say high speed run, we mean it. The Erzberg prologue is notorious and likely the fastest many of these hard enduro bikes will ever go. Fastest riders gear up their bikes for more speed too…
Maybe speedway could be an option after EnduroGP Andrea?
Sonny Goggia bettered his HEWC regular rivals to grab third place ahead of Wade Young fourth and leading a gaggle of top riders within seconds of each other.
Best placed Red Bull KTM Factory rider in fifth place wasn't Mani Lettenbichler but Matthias Walkner on the KTM Rally 450.
A few riders were outside the top 50 and will have a difficult task of bettering their time tomorrow on a battered course. That included Ryder Leblond 52nd, Mitch Brightmore 57th, Graham Jarvis in 59th, Quinn Wentzel 82nd, Michele Bosi 102nd and among others).
In the battle of the big bikes (twin cylinder Adventure bikes mainly), Antoine Meo put the Ducati on top with a 10:51.3 time (which would place him on the edge of the top 30 scratch), Pol Tarres was second on his heavily adapted Yamaha Tenere just outside the top 50 scratch with 11:03.5 (also going through to the main race while others here will not) and Xavier de Soultrait third on the KTM 890 in 11:32.5.
Wacth Verona's run onboard here: 2023 Erzbergrodeo Prologue onboard with Andrea Verona
2023 Iron Road Prologue day 1 results: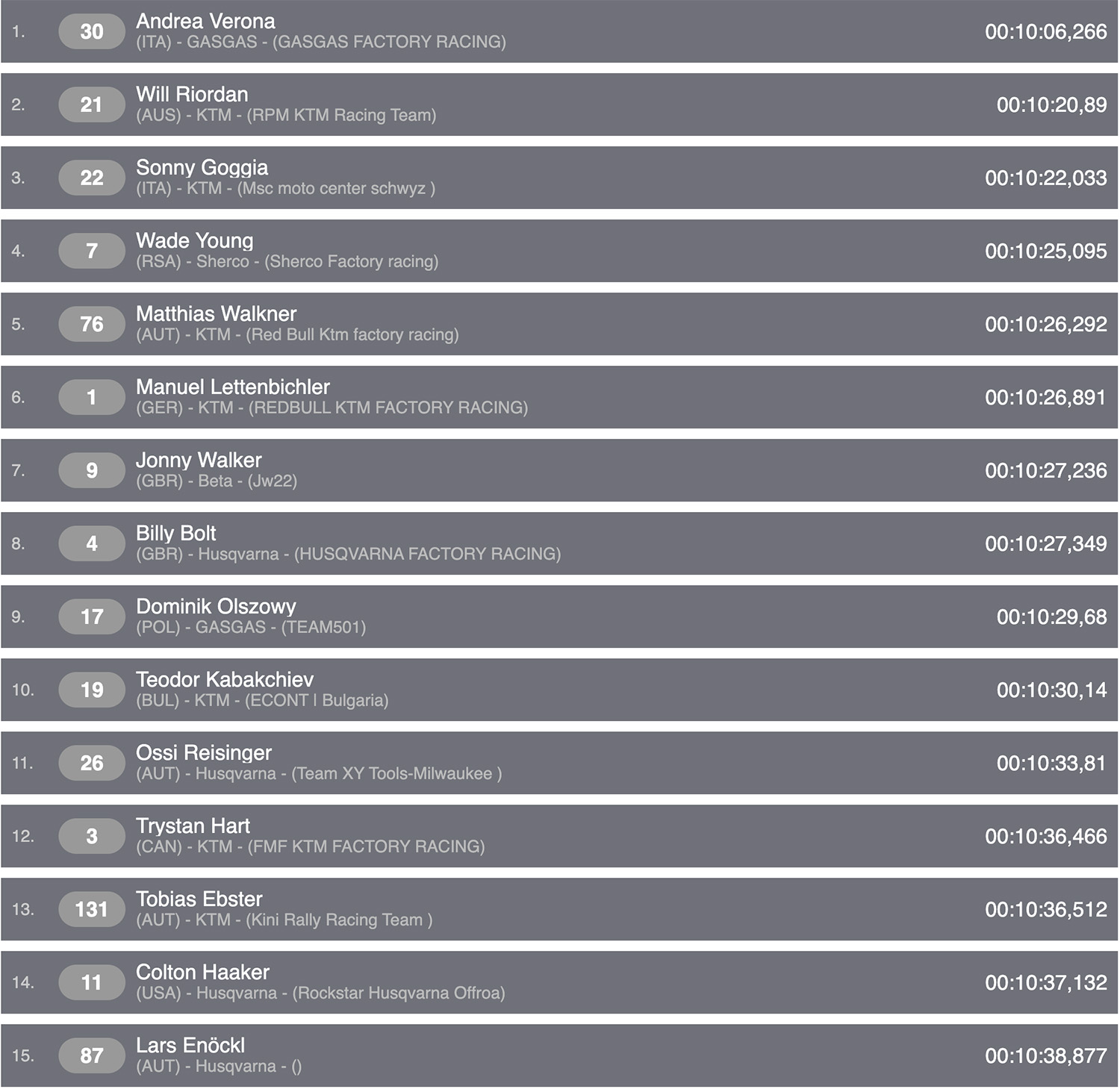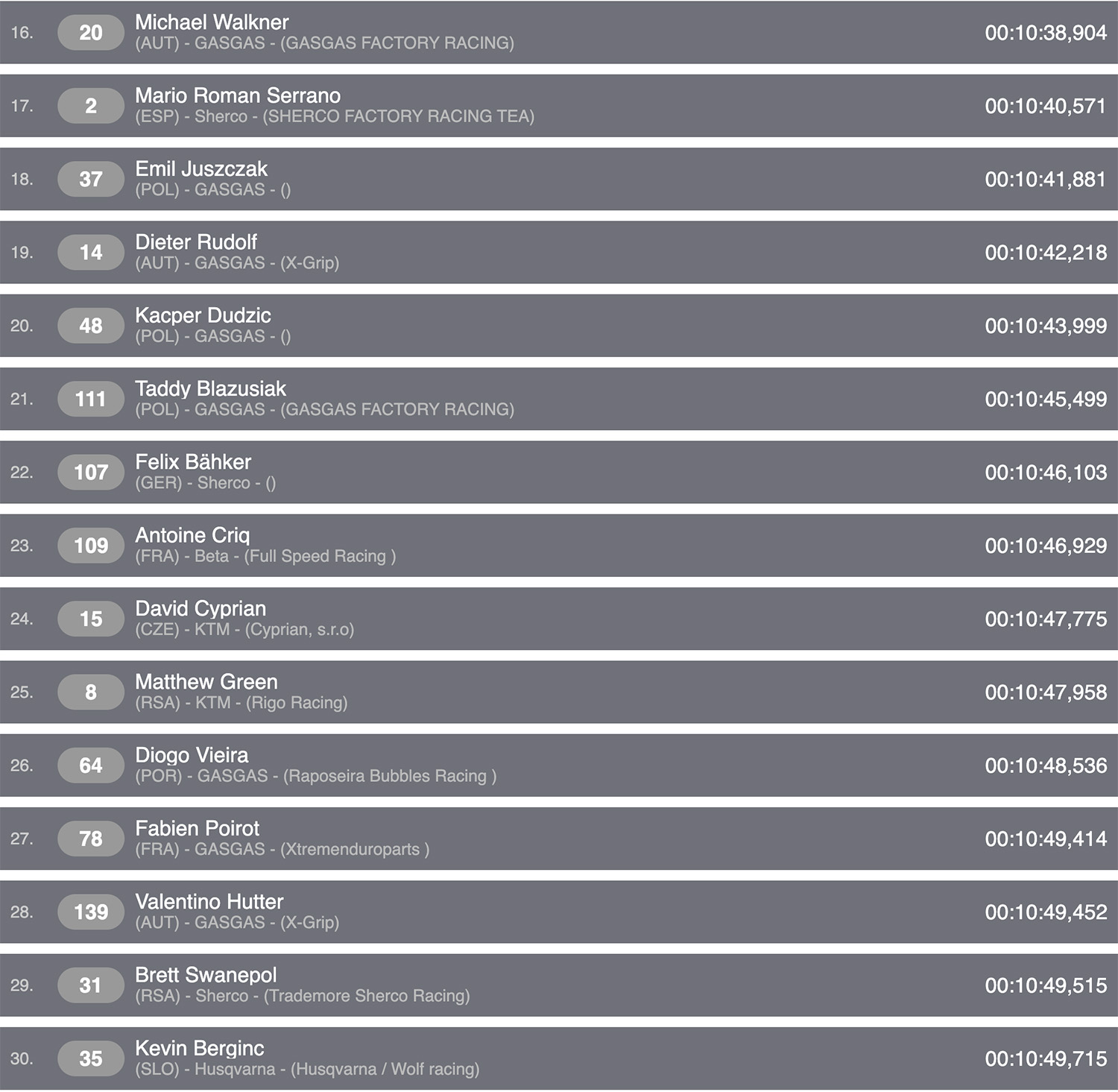 (Results are provisional and will update)
Photo Credit: Sam Strauss + Joerg Mitter + Philip Platzer | Red Bull Content Pool