2023 Xross Hard Enduro World Championship results: Billy Bolt blasts fastest in qualifying
Results from the EnduroCross race and qualifying from the 2023 Hard Enduro World Championship round one at the Xross Hard Enduro, Serbia where SuperEnduro skills reigned supreme as Billy Bolt clocked an easy win ahead of Alfredo Gomez and Trystan Hart.
Xross Hard Enduro qualifying in a nutshell:
The cool course in the streets of Zlatibor featured plenty of logs, rock gardens, tyres and a nicely built wooden staging banked corner with drop-off to test the fearful.
The amateurs went first followed by hobby and expert riders setting their qualification times to determine start order for the main race days ahead in the mountains.
A down pour dampened the course for a while but warm sun soon dried things ahead of the pro class hitting their laps.
Unsurprisingly, Billy Bolt set the benchmark quali time. The SuperEnduro World Champ clocked a 47.31, almost six seconds faster for the lap than Trystan Hart with Dominik Olszowy third on the same second as the Canadian.
The top sixteen from each class then went through to an early evening EnduroCross shootout race, beginning with the amateurs and ending with the pro fast boys.
Bolt was again the rider to measure everyone against in the main final. Taking advantage of P1 in qualifying, Billy set off literally like a bolt and was quickly well-clear. Alfredo Gomez ran second ahead of Trystan Hart but Mani Lettenbichler found his flow to fight it out with his KTM teammate for the final podium spot.
Bolt was half a minute clear though and, as in the SuperEnduro season, played a different game to take an easy-looking win lapping up to P7 (including riders like Wade Young 10th, Mario Roman 14th and Graham Jarvis 16th).
Alfredo Gomez can always be relied upon for a solid result on the prologue logs and held off the fighting Red Bull KTMs on his Reiju for second with Hart just bettering Lettenbichler for third.
True to SuperEnduro form, Junior World Champ Mitch Brightmore was the best of the Junior class riders with a creditable fifth and 12 seconds behind Lettenbichler.
Day one proper of the Xross Hard Enduro Rally starts tomorrow though, and it will be a very different story as the riders face a GPS navigation route through the Serbian mountains.
EnduroCross race results: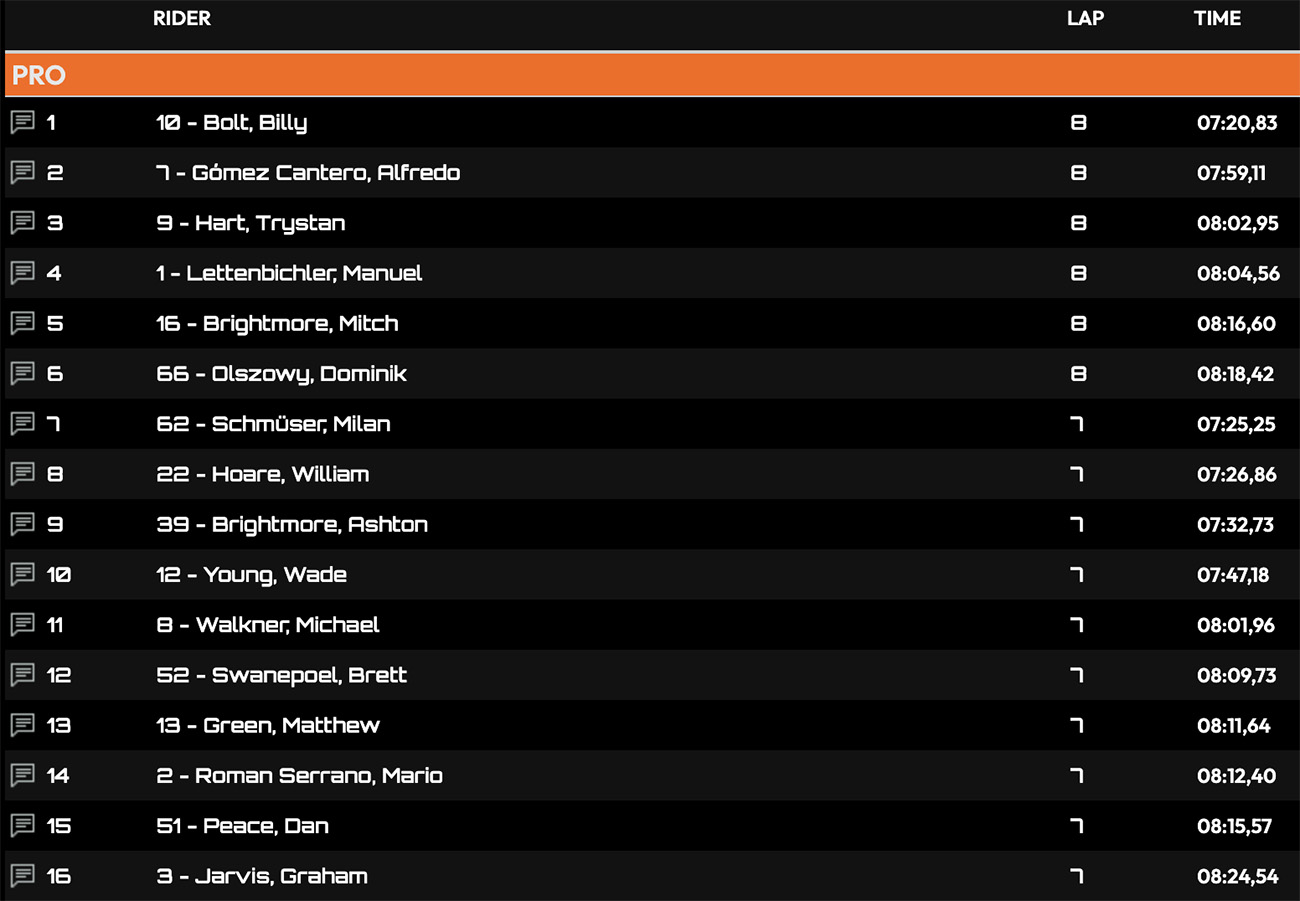 Qualifying results (top 25):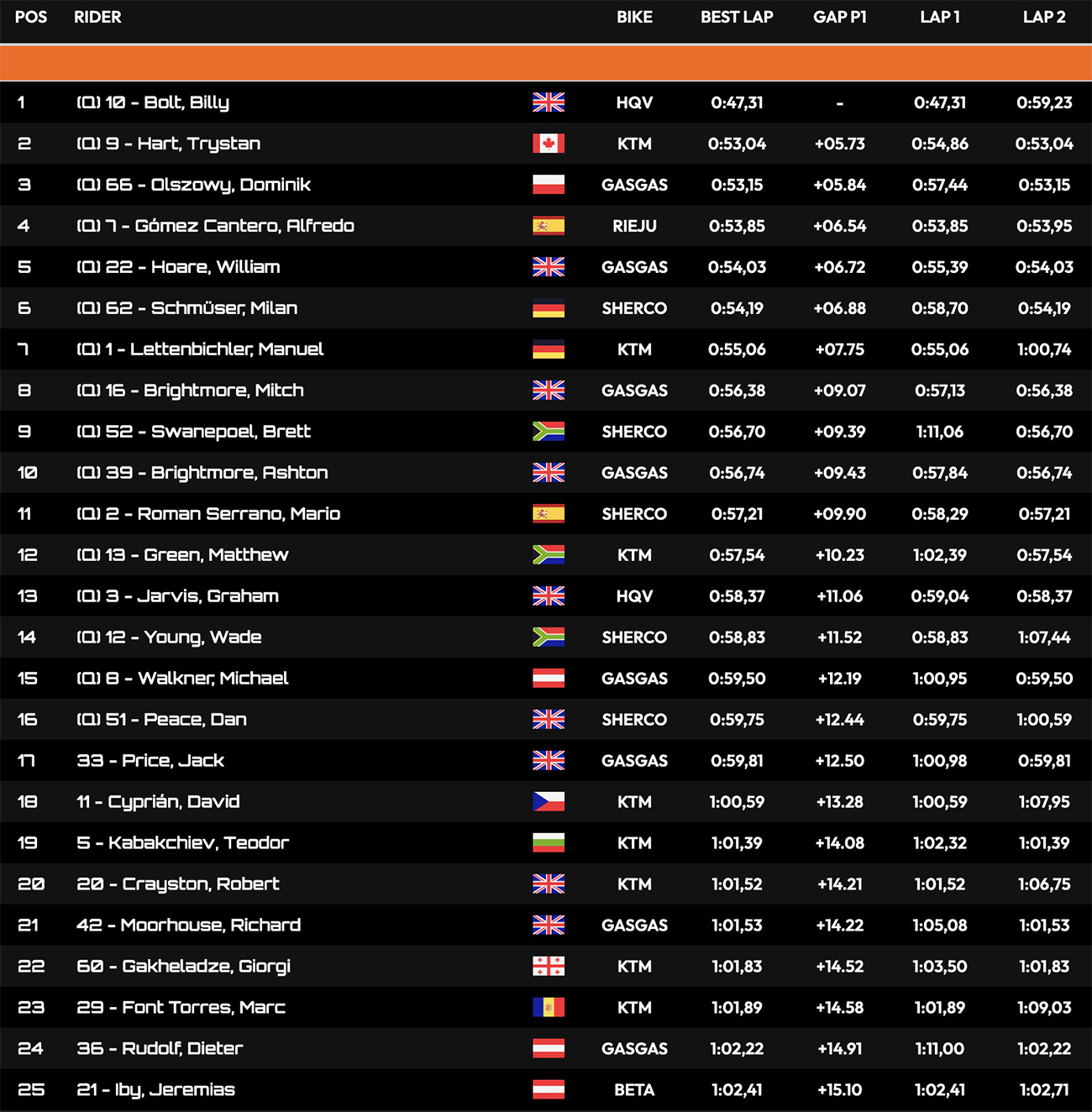 Photo Credit: Future7Media | Andrea Belluschi