Dominik Olszowy joins to Rieju Factory Team
Hard Enduro World Championship rider and 2022 Junior SuperEnduro World Champion Dominik Olszowy has signed with the Rieju Factory Team.
The fourth round of the 2023 Spanish Enduro Championship was noteworthy not just for the fact Josep Garcia didn't win for the first time since 2020, the weekend in North West Spain also saw the debut of a new Rieju Factory Team member, Dominik Olszowy.
The Polish rider, a protégé of Taddy Blazusiak in many ways, burst on to the international scene with fine results in his home round of the Hard Enduro World Championship a couple of years ago. Since then the 22-year-old has progressed to claim the 2022 SuperEnduro Junior World Championship and is a regular HEWC top 10 finisher.
Olszowy, who lives in Catalonia, joined the Spanish manufacturer ahead of the Enduro Da Sidra de A Estrada round of the national series and promptly claimed an E3 podium.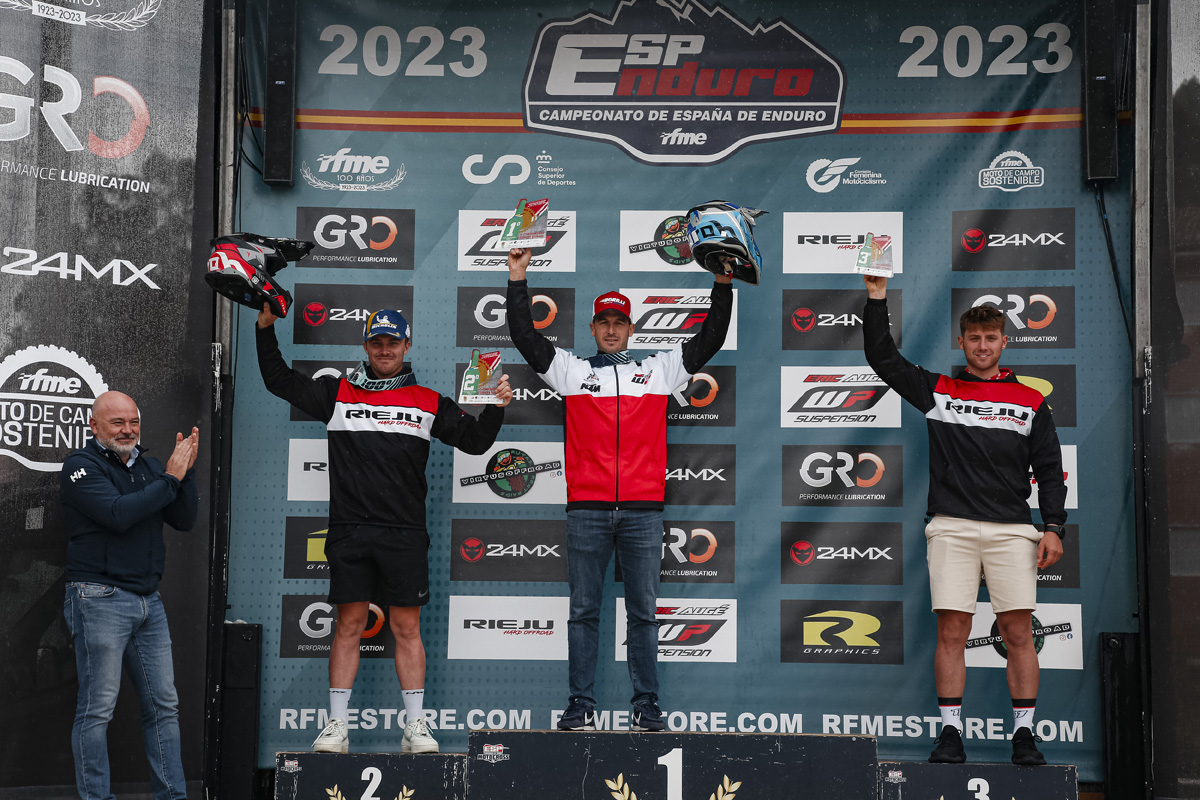 With EnduroGP rider Leo Le Quéré also in the Rieju factory team as a guide, Dominik took a 3-4 scorecard for third overall for the weekend behind his teammate and Jaume Betriu in class.
The outing in time card enduro madea. cahnge for Dominik but was all about getting used to the Rieju MR 300 Pro and team which Dominik says "feels like home" already and that he is impressed with the lightness and power form the 300 two-stroke.
"I am very excited to make my debut in Spain with my new Rieju MR 300 in the Enduro Championship. We got a podium in the E3 class but, more importantly, I'm starting to understand and feel the bike better. It's a pleasure to be in the factory team and to work with professionals like this. I'm looking forward to the next race!"
Photo Credit: Future7Media | Nicki Martinez