Getzenrodeo no-show from Trystan Hart - does EnduroCross matter more than a World Championship?
KTM's Trystan Hart has elected to stay Stateside this weekend to focus on the 2023 AMA EnduroCross series instead of competing in the final round of the 2023 FIM Hard Enduro World Championship, the Getzenrodeo in Germany.
On paper it looked like a mad schedule through the end of October and November for the FMF KTM rider Trystan Hart.
Lying third in the world championship, the EnduroCross series kicked off with two HEWC races still to run. EX round one in Everett on October 7 was followed one week later by the penultimate HEWC round Hixpania Hard Enduro in Spain, the following weekend it was EX round two in Prescott.
The double-header in Idaho Falls immediately followed where Hart took the win on both nights, bumping up from fifth to second, 11 points behind leader Jonny Walker and putting himself back in with a shout of the EnduroCross championship.
The hopping backwards and forwards across the Atlantic is far from ideal for a rider but the schedules have been on the calendar for months and none of it a surprise.
Despite the fact Hart's KTM teammate Mani Lettenbichler has already sewn-up the '23 Hard Enduro world title, second place was still up for grabs with Trystan in a fight with Billy Bolt.
Hart has taken three podiums this season to earn his third place and crucially he beat Lettenbichler and Bolt at the 2023 TKO. It was a stand-alone race again this year but has a similar format to Getzenrodeo, making him arguably the best candidate to halt Lettenbichler's 100% winning run this HEWC season.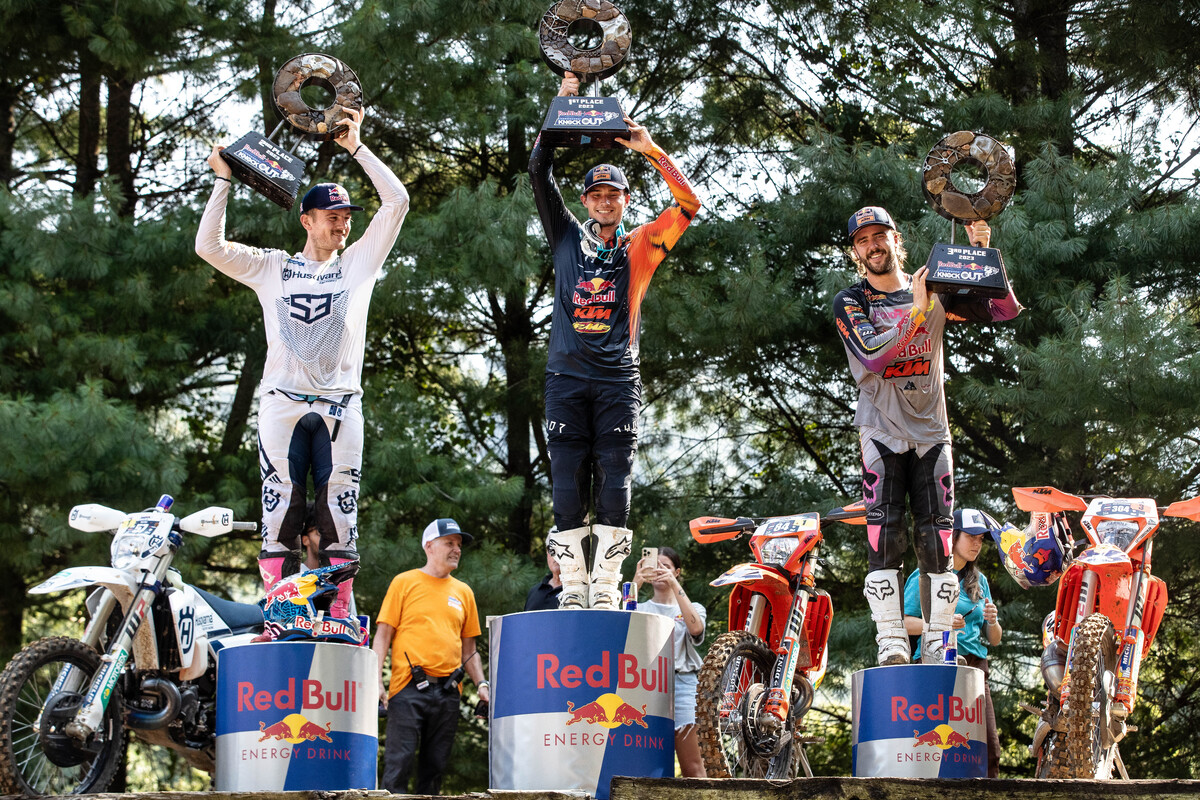 Though it seems unlikely Billy Bolt will be letting go of his nine-point advantage over Hart without a mighty fight (they stand 81 vs 73 with one round remaining), it was worth chasing and finishing off the season wasn't it?
He could potentially lose third place overall overall if either Teo Kabachiev or Mario Roman pull a fast one.
Enduro21 is not passing judgement, we see the reason clearly enough, but the question it raises is which is more important: EnduroCross or the FIM World Championship? Especially from KTM's point of view?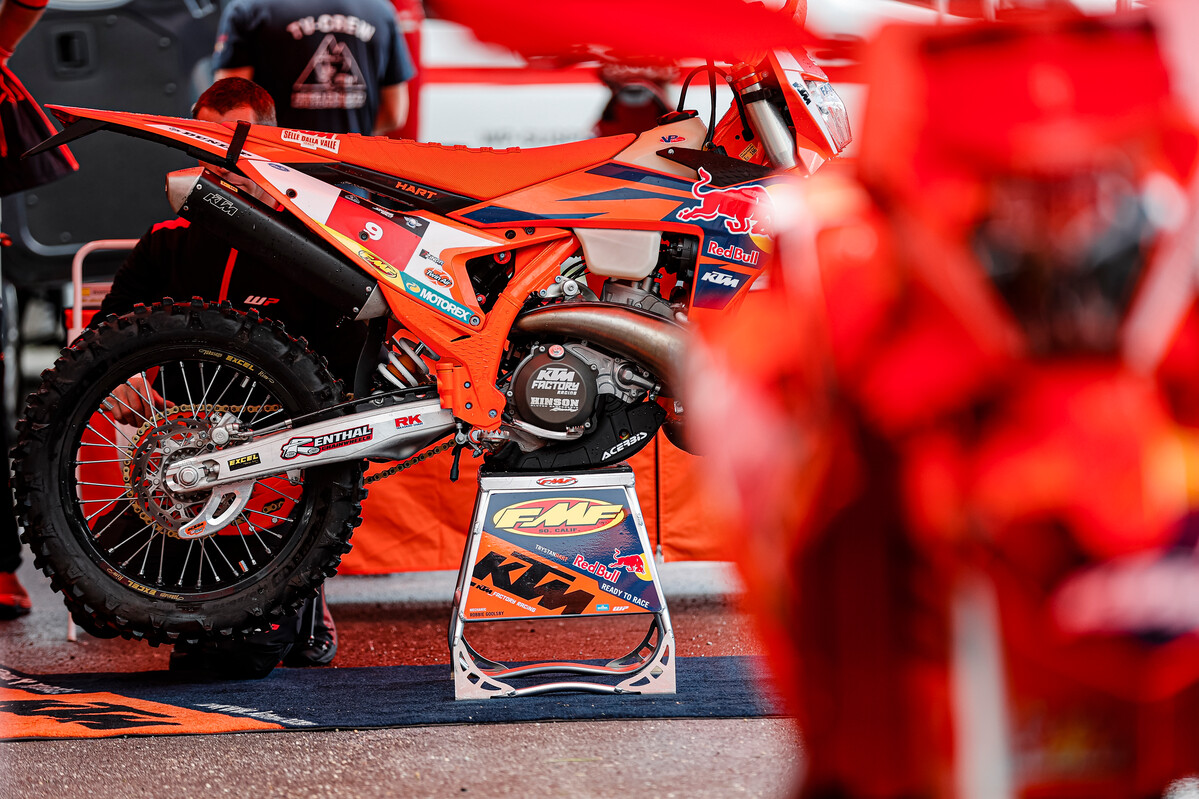 It was a surprise to the KTM Factory Racing Team in Germany who drove Trystan's bike up to East Germany from Italy, along with a factory mechanic and even his boots are sat in the Getzenrodeo paddock.
It's a rare thing indeed for an athlete who is committed to a world championship in any sport to pull out of the final round like this.
Whatever your view, Getzen this weekend will be poorer for not having the Canadian battling Billy.
Photo Credit: Future7Media + Jack Jaxson