Getzenrodeo Hard Enduro Results: prologue win for Mani Lettenbichler on day 1 in Germany
Results from day one at the 2023 Getzenrodeo Hard Enduro World Championship final round in Germany where Mani Lettenbichler played it by the book with the fastest qualification lap followed by the "Double Trouble" prologue win ahead of Michael Walkner and Junior Mitch Britghmore who beat Bolt on his way to third place.
Getzenrodeo Qualification day in a nutshell:
It's chilly and Autumnal here in East Germany for the final round of the 2023 FIM Hard Enduro World Championship. The big hitters are all here minus Trystan Hart and Wade Young, both electing to miss this last tango in Saxony.
A slightly chaotic practice session proved difficult for some riders to get any meaningful bike time on the short (less than one minute for the fast riders) course which later became the same lap used for the timed sessions whcih determine tomorro's races start order.
Chaotic? Because the free-for-all open session created a big bottleneck from the very start thanks to the lap beginning immediately with a very technical hillclimb. If you timed it right, it looked kinda easy but many got caught out early and the hill suddenly got clogged with riders on a steep adn loose surface.
In the end everyone set a lap time with Mani Lettenbichler setting a faster time on his second run to go top of the timing sheets in 39 seconds.
Junior rider Ashton Brightmore posted a blinder of a lap on his second run too when the course had certainly got harder to finish clock in behind the world champion. Dieter Rudolf was among the most spectacular (and crowd favourites) with his full-gas attacks for third overall.
Notable riders going out in Q1 included Graham Jarvis and Alfredo Gomez which was a shame for Alfredo especially as he can usually be relied upon for a strong prologue result.
16 fastest riders went through to the evening Double Trouble prologue races, a head-to-head knockout running in pairs over three laps initially, on a constructed course basically in the paddock.
Beer and hotdogs kept everyone warm as darkness fell, the racing was fast and furious and we saw some impressive performances from riders you maybe wouldn't expect.
Not least of those was Mitch Brightmore who beat Billy Bolt in their run-off, much to the surprise of everyone including Mitch.
Naturally the crowd favourite, Mani played out the script as it was planned with the win in the final, beating Michael Walkner. Mitch joined them on the podium after bettering Dieter Rudolf also keeping the home fans happy with many HEWC regulars in their wake.
Mitch sets himself up for a third placed start tomorrow in the Junior World Championship decider where Matty Green is his main rival.
The results set start order for the morning Getzen Race, with the top 20 finishers there going through to Getzen Champ afternoon race.
Getzenrodeo (Pro) class Red Bull Double Trouble results: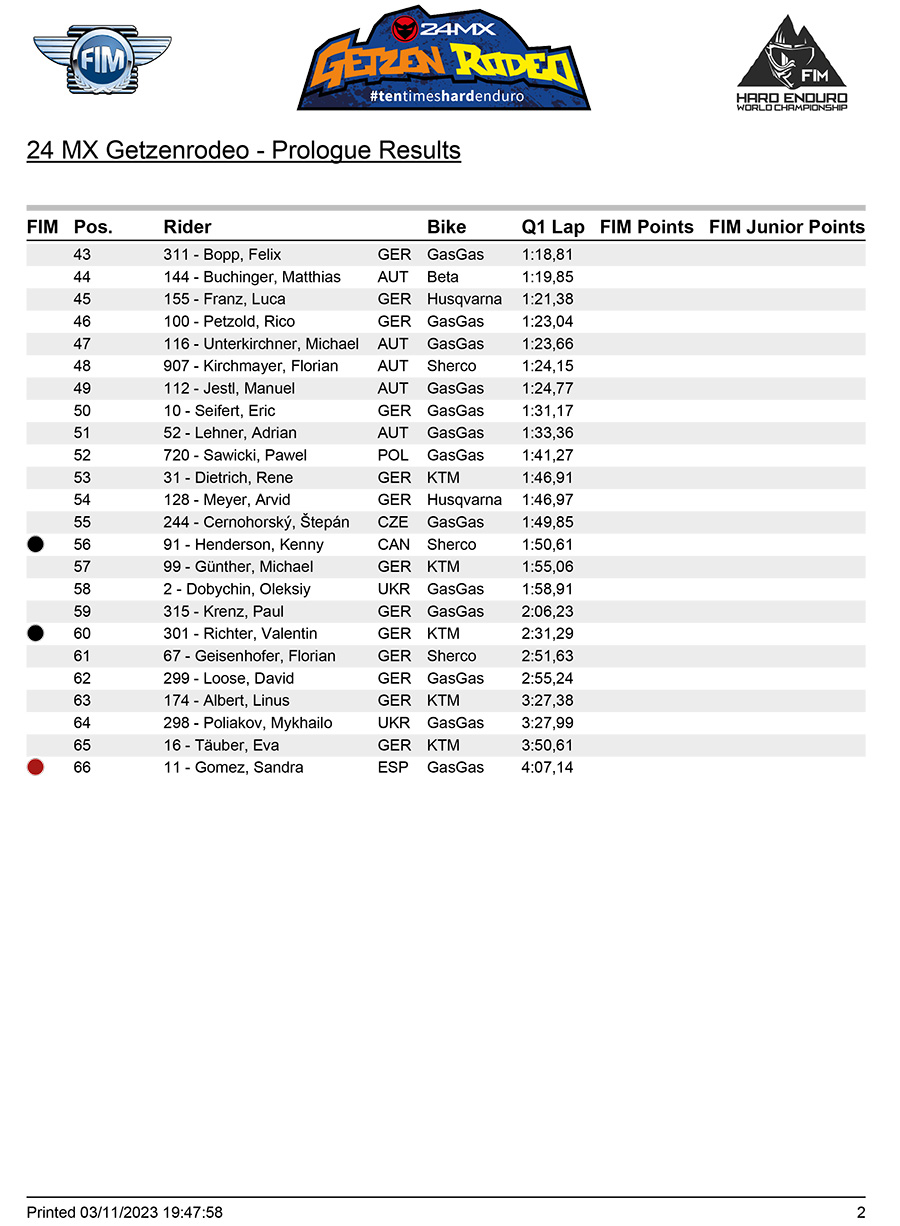 Complete timed lap results (morning qualification runs):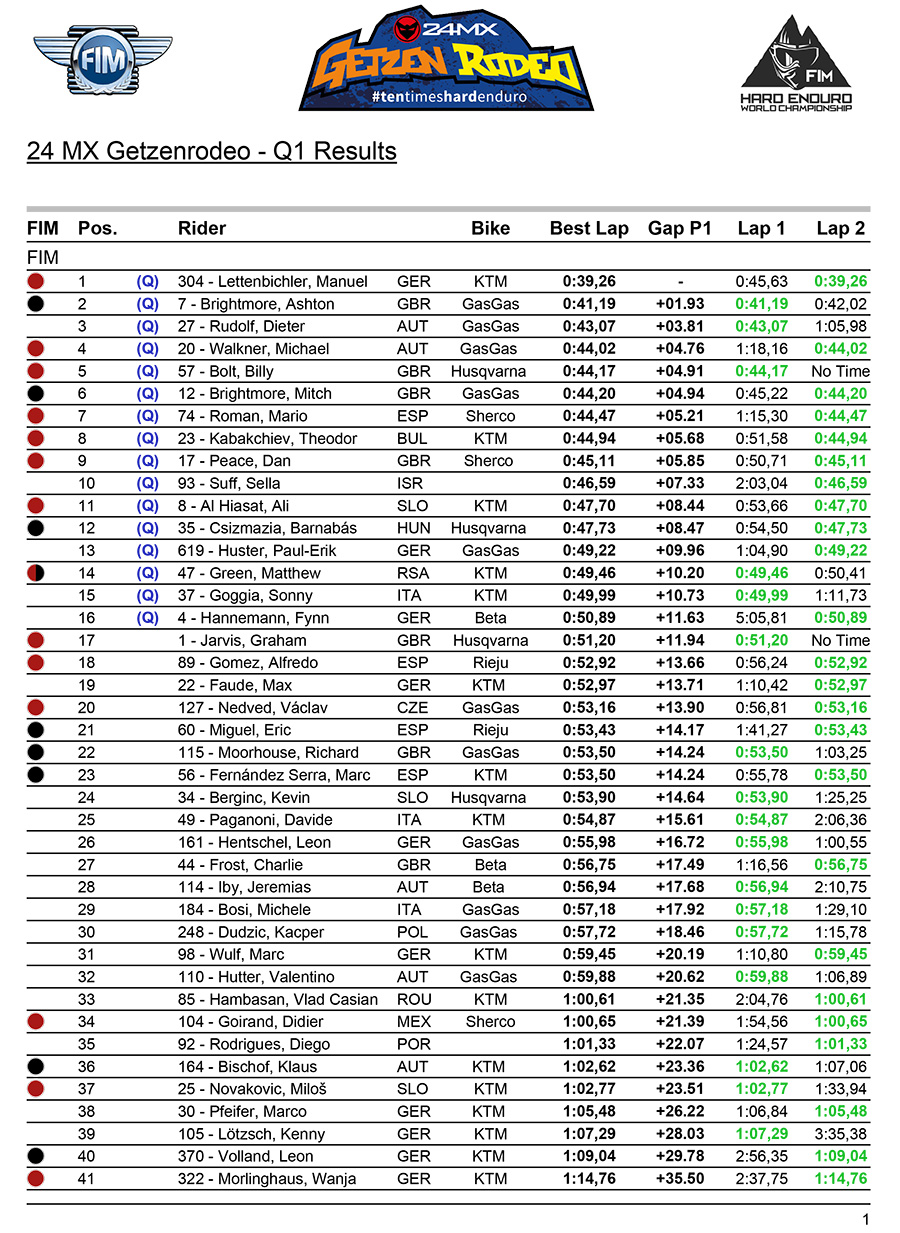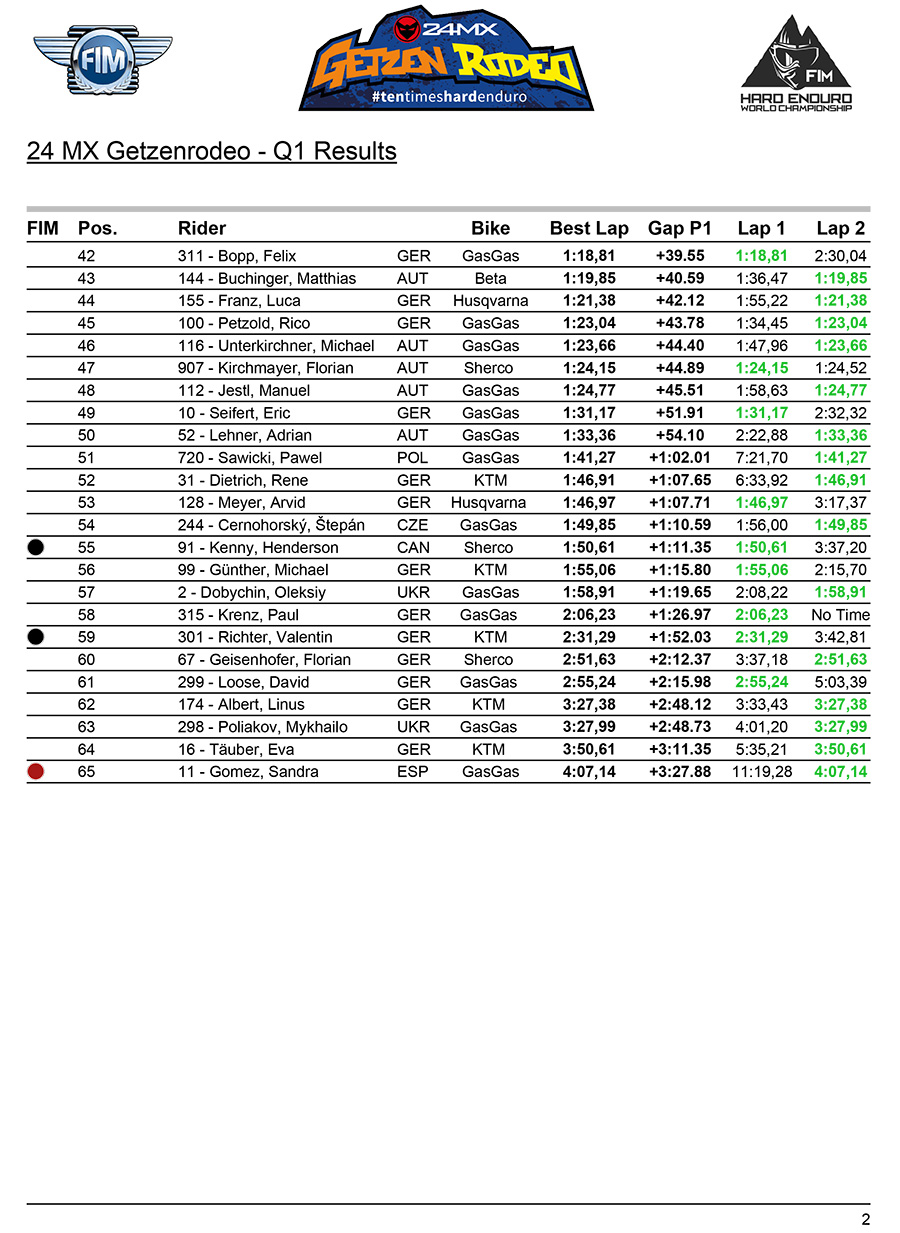 Photo Credit: Future7Media | Andrea Belluschi