Getzenrodeo Hard Enduro Results: Epic Lettenbichler and Bolt battle concludes HEWC season
2023 Getzenrodeo Hard Enduro dishes up a classic fight between Mani Lettenbichler and Billy Bolt going all-out for the win ahead of Mario Roman at the Hard Enduro World Championship final round in Germany – Mitch Brightmore is crowned Junior World Champion.
Getzenrodeo main race day in a nutshell:
As season endings go this was a good one. Races started by cannons, a great natural venue and an appreciative football stadium-sized crowd cheering everybody, not just their golden boy Mani Lettenbichler.
Main race day at Getzen consists two races: the first is easier (not easy!) with all riders tackling a looping, twisting course through steep sided and rocky forest in the morning. The second race sees the top 20 tackle a tougher, reverse direction on the same course for 90 minutes to decide who is the 'Getzen Champ'.
The course is fairly epic in how steep and loose the climbs are and that means riders get stuck, naturally and in the morning race that caused a few bottle necks which honestly were pot luck if the top riders fighting for the world championship got through easily, with help or got held up badly.
The race unfolded with a copybook performance from Lettenbichler with Mario Roman and Billy Bolt chasing. Everyone else up to Bolt got lapped at least once across the two hours showing how fast the pace at the front of this championship is right now.
Organisers ramp up the severity with a reverse direction second race of the day, adding harder sections including a Joker Lane or X-Loop which each rider had to go through once.
Mani and Billy went clear out front on the first lap and elected to hit the Joker Lane early, helping each other out and making a faster time through there than anyone.
That meant the gap emerged between Lettenbichler, Bolt and Roman in third. The Spaniard lead briefly while the other two were in the Joker section but ultimately was set for third after getting held up a little and stuck.
Mid-race and Mani had assumed a minute or so lead and it looked like things were set for yet another easy win – he's looked invincible all weekend, all year in fact, but Billy was having none of it.
Bolt closed right up, seemingly out of nowhere, and took the lead with just over 20 mins remaining. The race was on and it was awesome to watch the pair giving it everything in front of the crowd.
In the end it came down to one rock step which Billy messed up and Mani ran clear on to retake the lead, he would never let it go again.
Billy put up a hell of a fight and this was a fittingly dramatic finale to the season but in the end, Lettenbichler put together that remarkable perfect season his home crowd had scripted for him. One HEWC season, only one winner. That's Lettenbichler's fourth Getzen win as well.
"That was such a hard race." Said Lettenbichler. "We had to dig so deep out there to just keep going. Billy was riding really well and there were a few places where we had to help each other out. He made a small mistake and that's all it took for me to finally get past him. After that I just focused and rode as smoothly as I could to the finish."
"I gave it my all today." Says Billy. "I felt like I had what was needed to win. In the final I was riding good and feeling comfortable with the track. When I got into the lead I pushed as hard as I could to build a gap. But this course is so technical and if you make a mistake, you get punished hard. Missing that rock climb let Mani back into the lead and I just couldn't reel him in again. I'm happy though. I rode well here and gave it everything. Congrats to Mani on an incredible season too. I'm excited to shift the focus indoors and race SuperEnduro now!"
The limelight also shone today on the Junior World Championship playing out this final weekend between points leader Mitchell Brightmore and last year's champ Matty Green.
The British rider has stepped up his game this season, beating Billy Bolt in last night's prologue was a sign of where he is at and with seventh place overall in the Champ race, Mitch claims his second world crown of the '23 season (after the SuperEnduro Junior earlier this year). Green was second and another young, British rider Richard Moorhouse third for the season.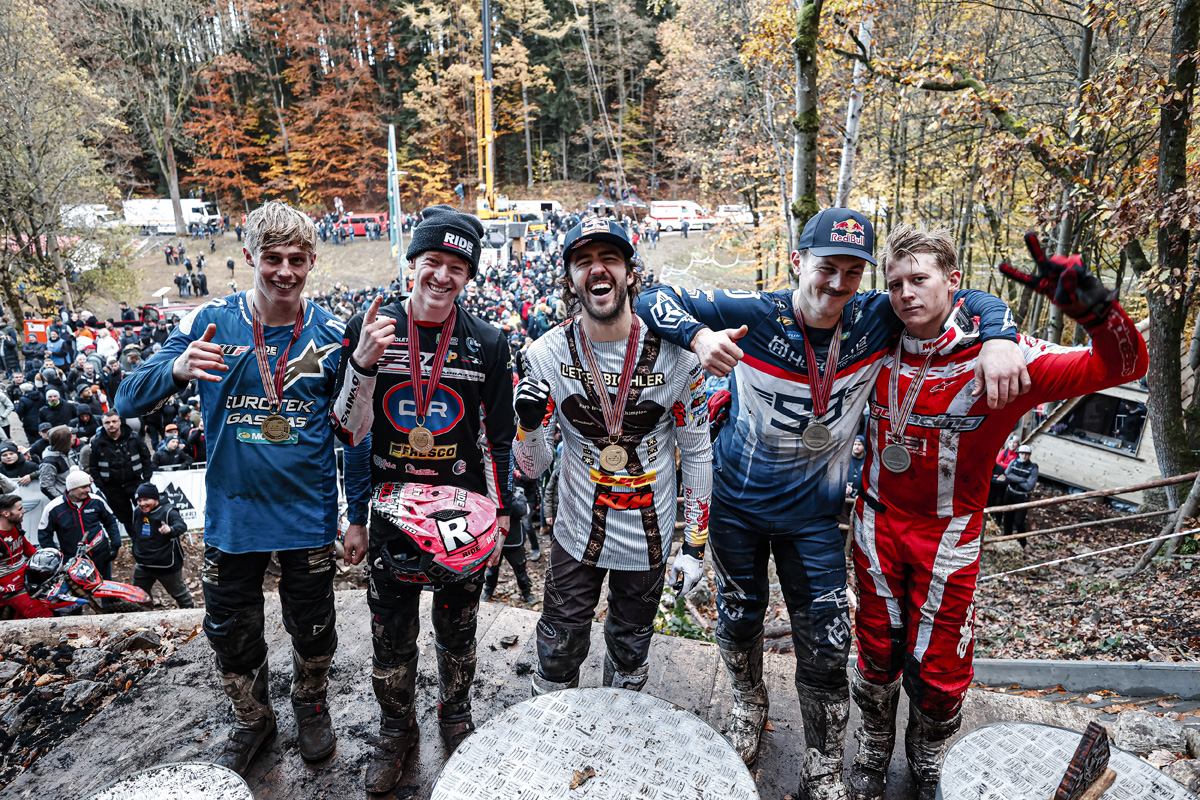 Getzen Champ results: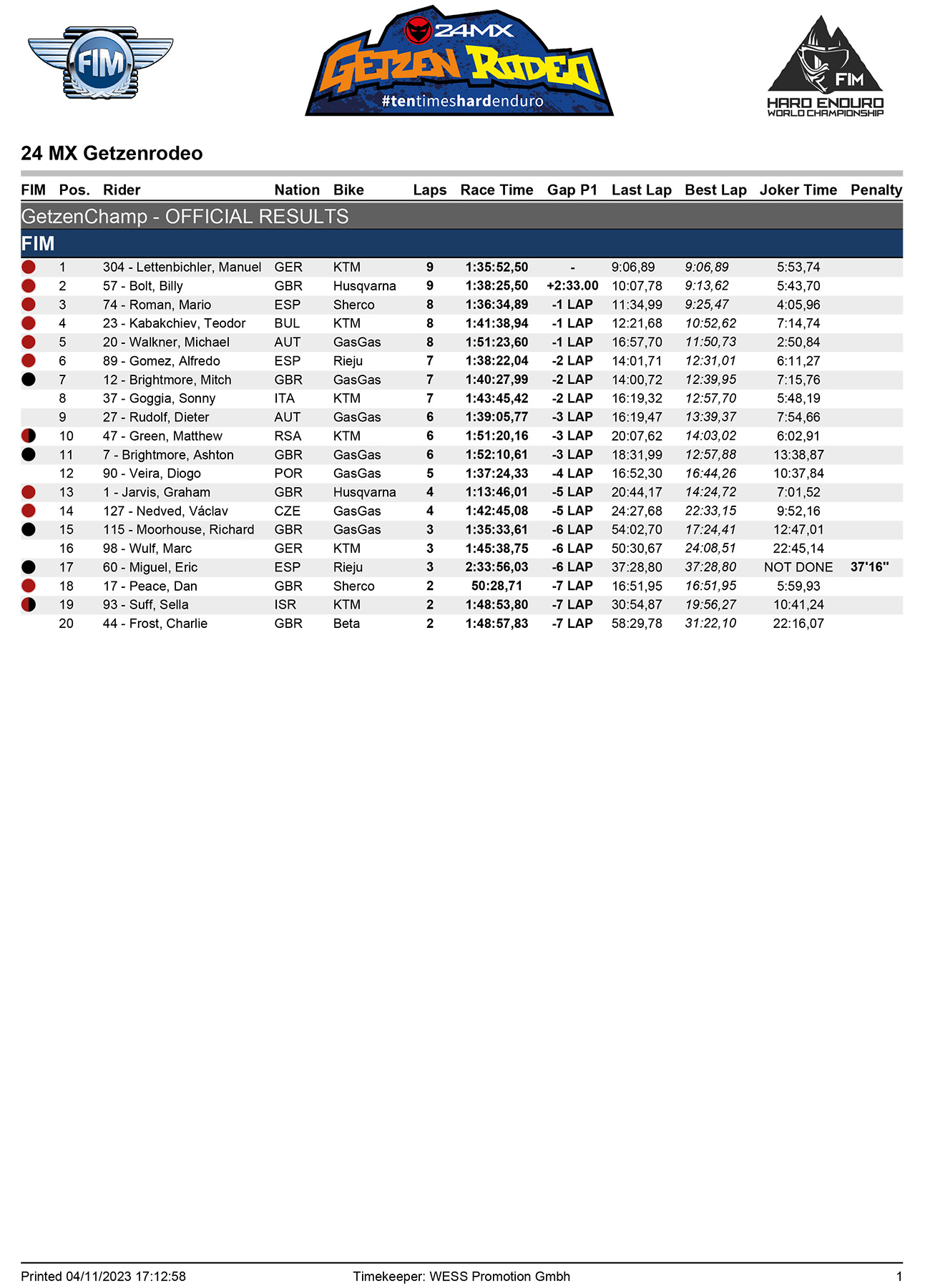 Getzen Race (morning race) results: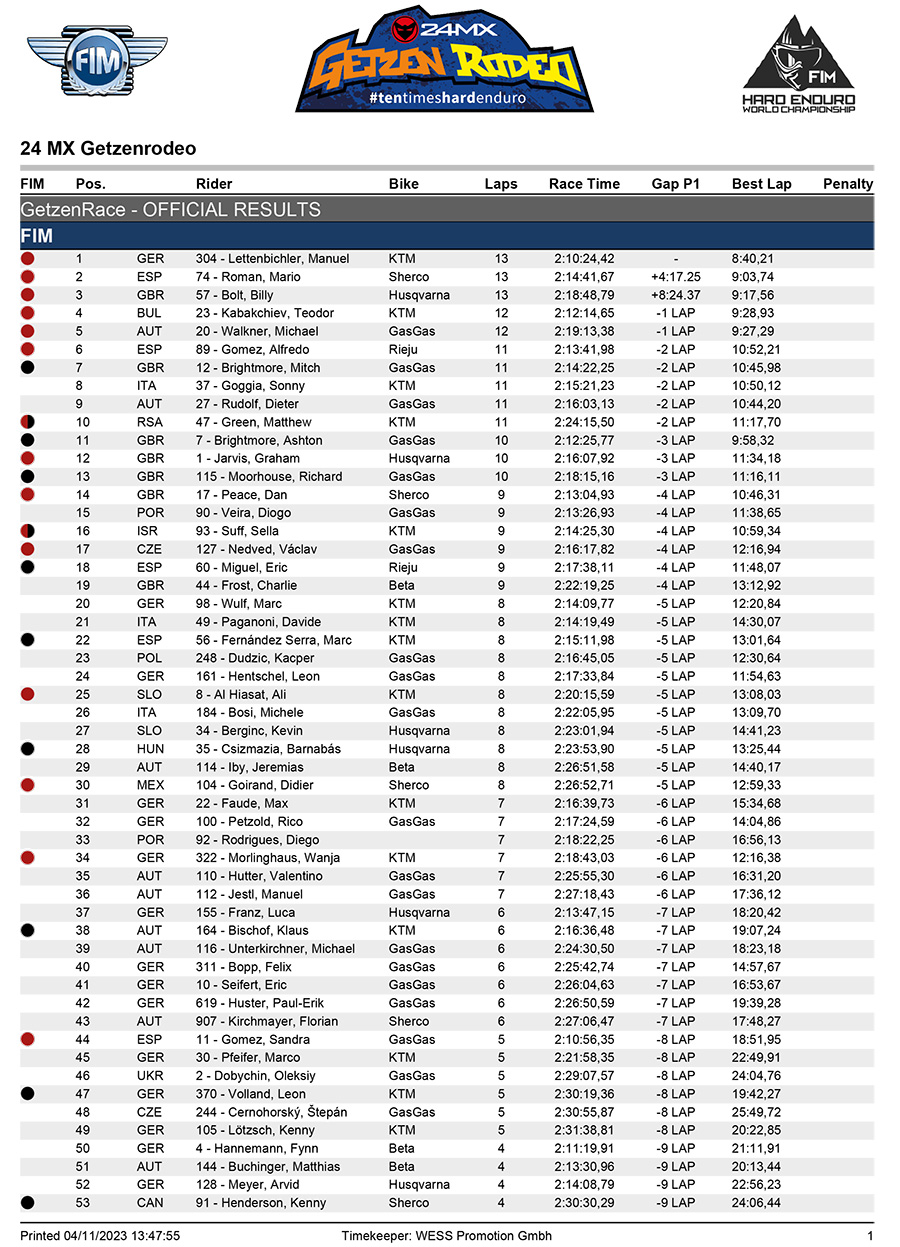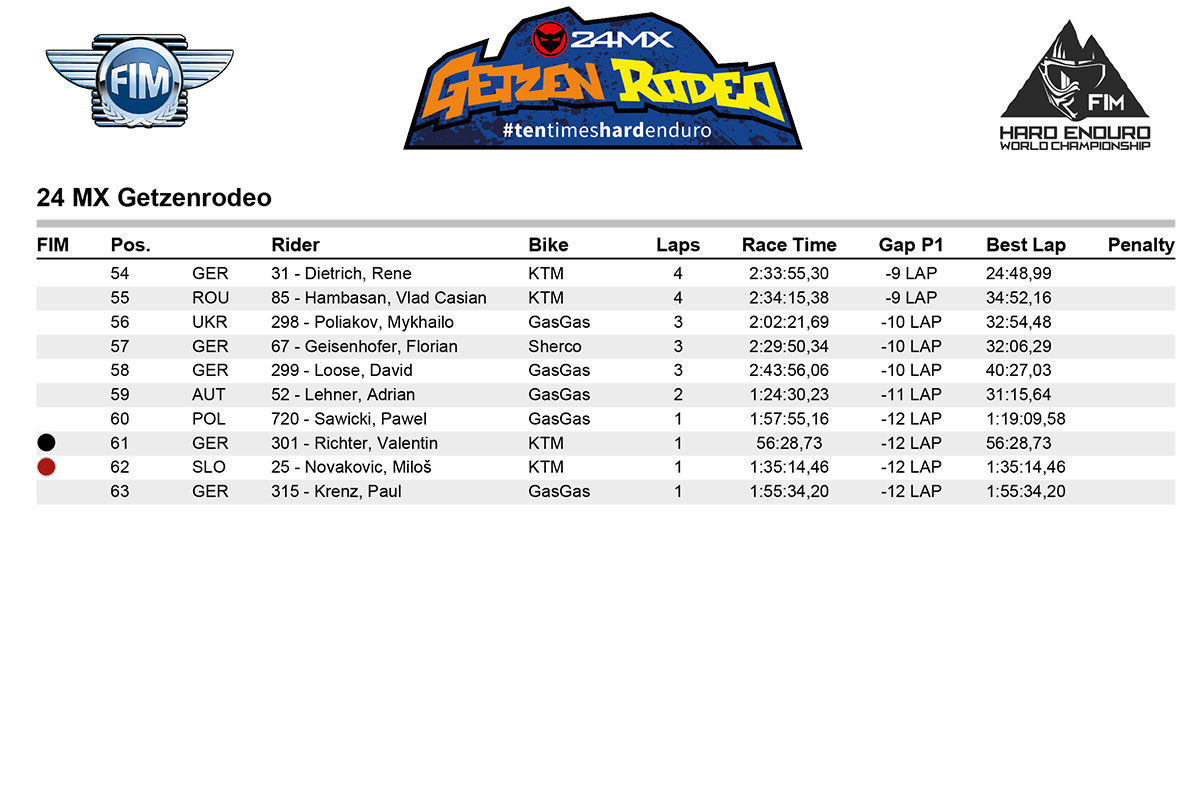 2023 FIM Hard Enduro World Championship standings (top 10):
1. Manuel Lettenbichler (KTM) 130pts
2. Billy Bolt (Husqvarna) 99
3. Trystan Hart (KTM) 73
4. Mario Roman (Sherco) 71
5. Teodor Kabakchiev (KTM) 70
6. Wade Young (Sherco) 53
7. Michael Walkner (GASGAS) 47
8. Graham Jarvis (HQV) 44
9. Alfredo Gomez (Rieju) 37
10. Matthew Green (KTM) 33
Photo Credit: Future7Media | Andrea Belluschi