Nathan Watson on Hawkstone WESS race: "I'd be lying if I said I wasn't focused on winning."
British Enduro ace, Nathan Watson, focused on nothing other than a WESS win in Fast Eddy Cross-Country at Hawkstone Park this weekend.

Nathan Watson will already be well into his track walking as you read this ahead of the World Enduro Super Series round six, the Fast Eddy Cross-Country at Hawkstone Park in Great Britain.
The Red Bull KTM Factory Racing rider has the strongest chance of victory in front of their home crowd and among a wealth of British enduro talent which includes Jonny Walker and Graham Jarvis. The Fast Eddy XC also stands as Watson's best chance of a WESS win in the 2019 calendar at a venue he knows well from both enduro and motocross racing.
At the same WESS round in 2018 Watson, was beaten to the top step of the podium by his KTM team-mate, Josep Garcia. Josep will stand again as Nathan's chief rival for victory this weekend but with more experience plus a burning desire to win, Watson will surely stand as favourite on home soil – just don't call it a sand track…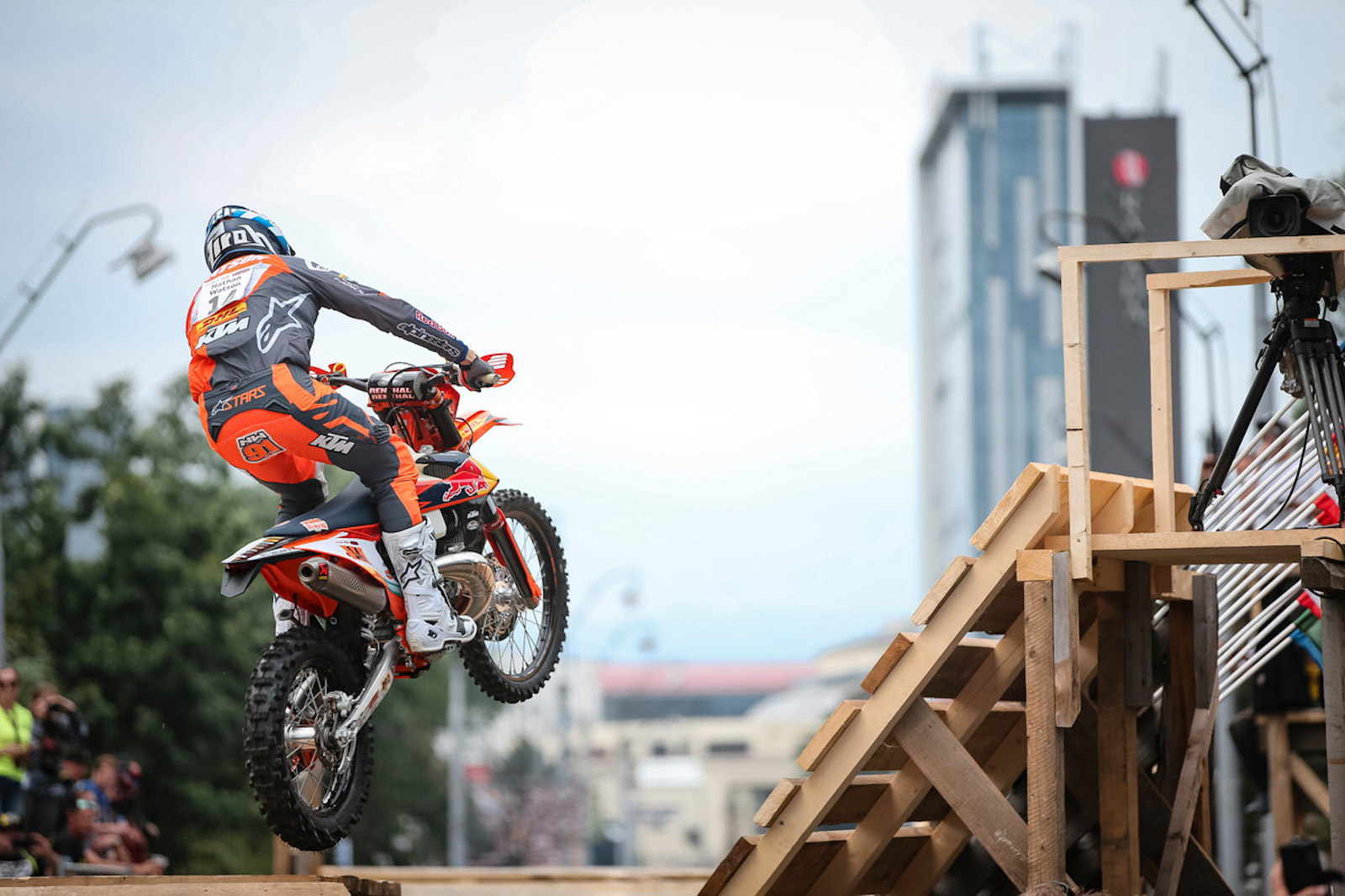 It's your home round at the Hawkstone Park Cross-Country this weekend, are your eyes set on the top step of the podium?
Nathan Watson: "Yeah, I'd be lying if I said I wasn't focused on winning. That's the goal for sure. It's my home round and one of my best chances this year to shine, so I'll be giving it all I've got to do exactly that."
After racing there last year is there anything you've learned, which can improve things this time around?
"I went there last year thinking it's my home race, I know the track, and I thought I could win it. But I got quite a shock when Josep beat me. But when I look back on it now, I think I wasn't riding very well, so this year I am extra motivated to try and beat him. I didn't put enough effort in on the Saturday and I was getting beaten by people that I shouldn't have. It probably built their confidence and maybe subconsciously it knocked mine a little bit. I think that's where I went wrong, so I'll be attacking from the off this time around."
You're considered a sand specialist - does that add any additional expectations to deliver a strong result at Hawkstone Park?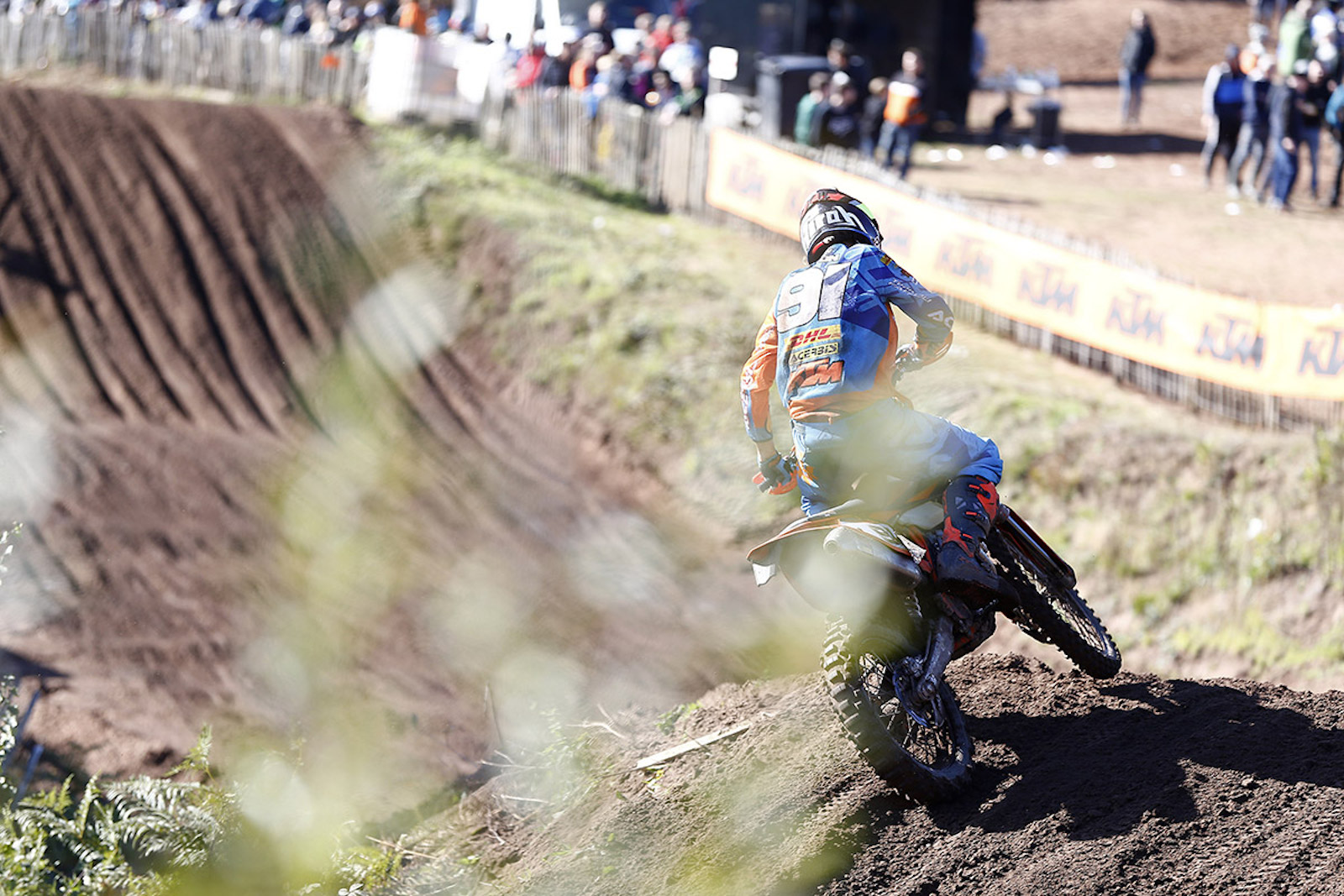 "I love racing in sand, but Hawkstone Park isn't a true sand venue like a Beach Race is. It's an old venue, so it's become more compact than what it probably once was and if it's wet, the ground feels hard packed. Of course, it gets bumpy and rough, especially in the woods, so racing for two and a half hours is really physical. But when everybody says 'it's a sand race, it should suit you' I don't class it as a sand race to be honest."
For those racing Hawkstone Park for first time, what tips can you offer for Sunday's Cross-Country race?
"It's really important to get your fuel stops right. When you're stopped in the pits you're losing time, so try to minimise that stoppage time.
"Although it's a long race, try to push during the opening two laps to gain position. It will help you find a decent rhythm and then as the field spreads you can settle. I find if you start too steadily it's hard to increase your rhythm when the track is at its roughest.
"Finally, take time to prep your goggles. You need good vision for the start when there's lots of roost, so run a tear-off and roll-off system and have a set of goggles prepared for each fuel stop."
You're now in your second season of WESS, which means a second season of competing in Hard Enduro races. How are you finding things?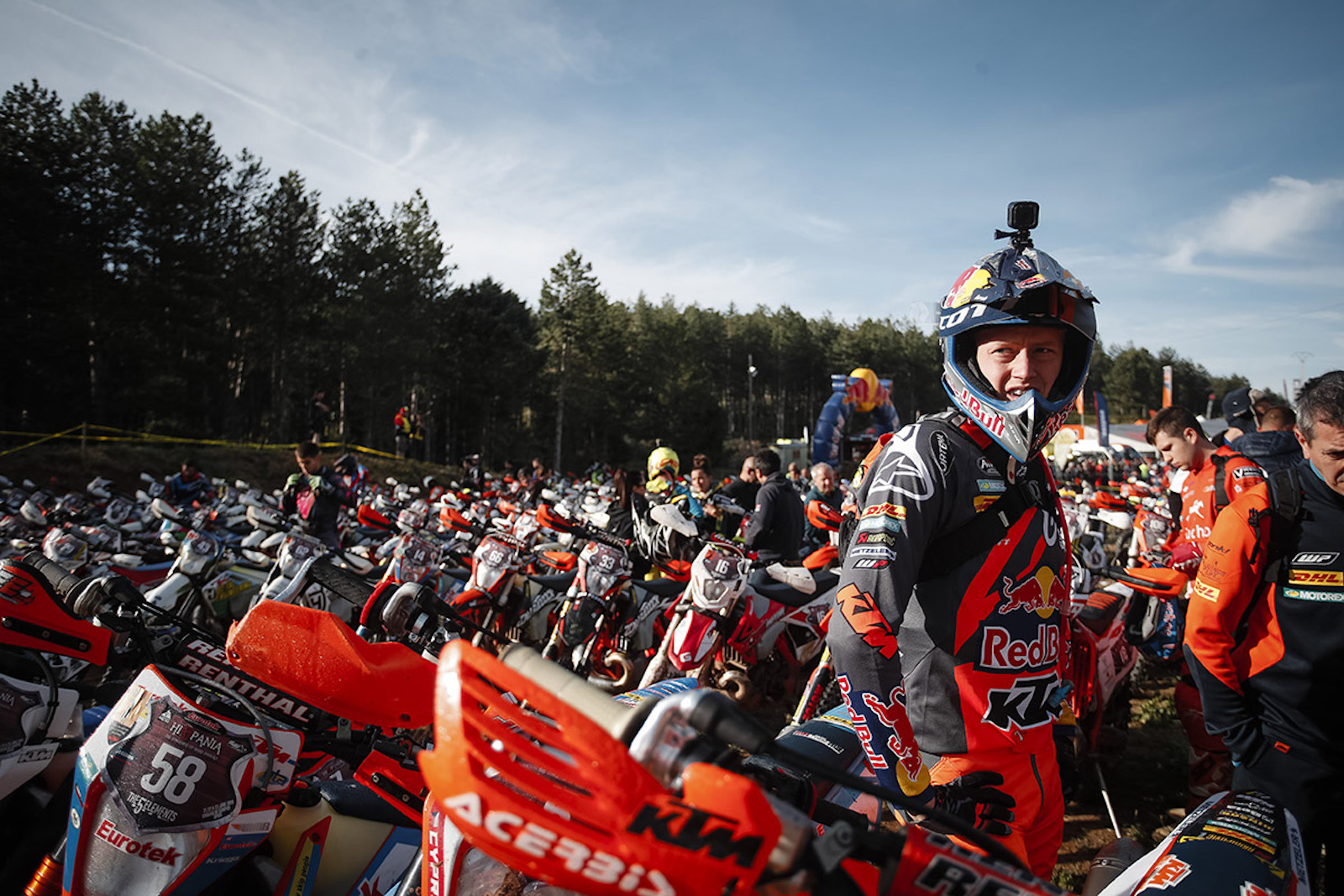 "I'm definitely finding it easier and becoming more confident with it. I can see my riding improving and I'm closing the gap to the frontrunners. Overall, my riding has definitely improved in Hard Enduro though.
"I've had some strong results this year at events I really struggled at last year. Finishing 11th at Red Bull Romaniacs showed me that by just getting that extra bit of experience definitely helps a lot."
Do you feel a more rounded rider by contesting a mixed discipline series like WESS?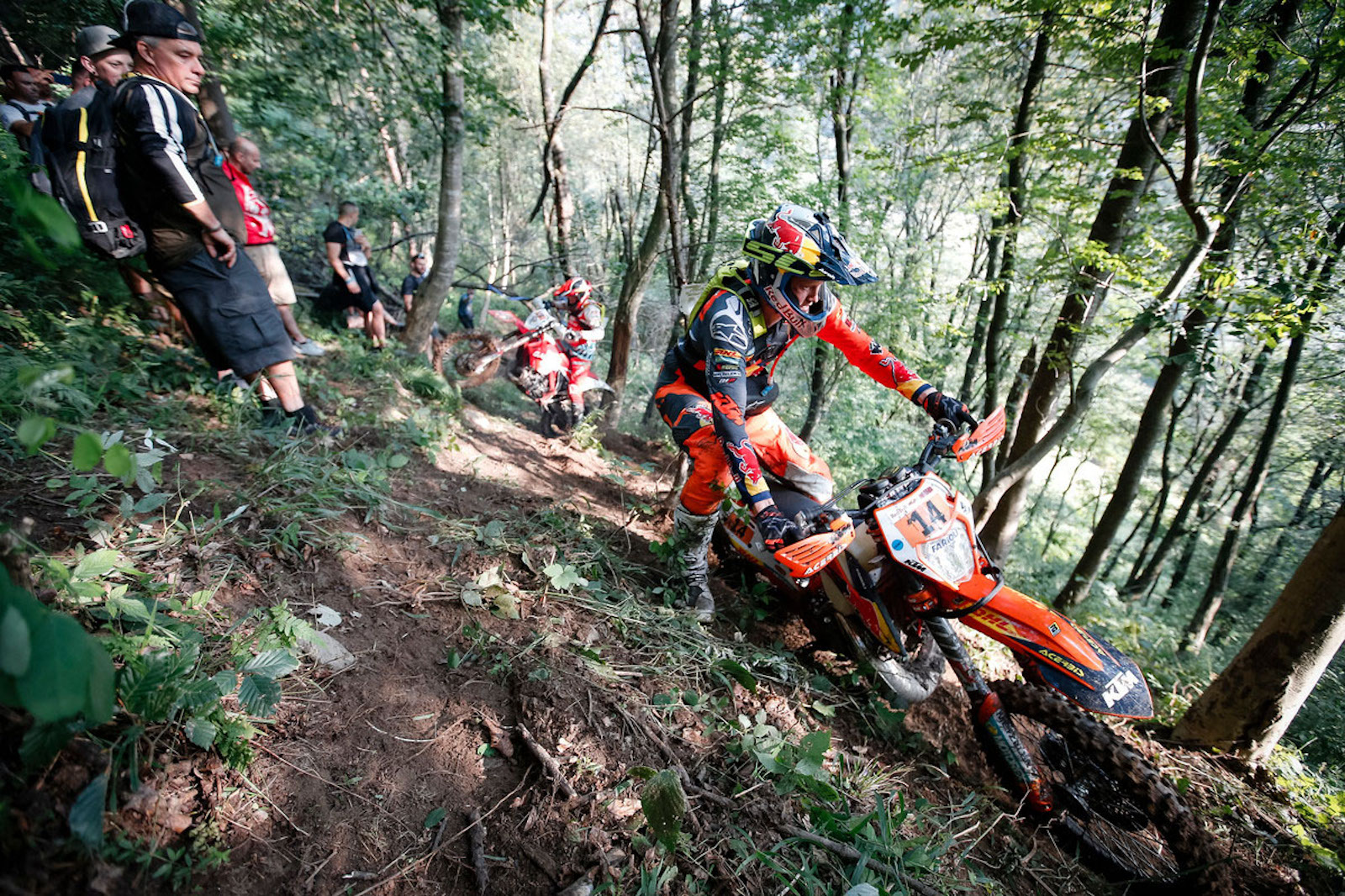 "I don't think it hurts - the more bike skills you can get, the better. I don't think it's a problem and I don't believe it's made me go any slower - I feel good on a bike. You train for what you're doing at that time, so the variation never gets boring."
With a Classic Enduro podium result at Trefle Lozerien AMV, the goal must be to finish on the podium at Spain's BR2 Enduro Solsona in a couple of weeks' time?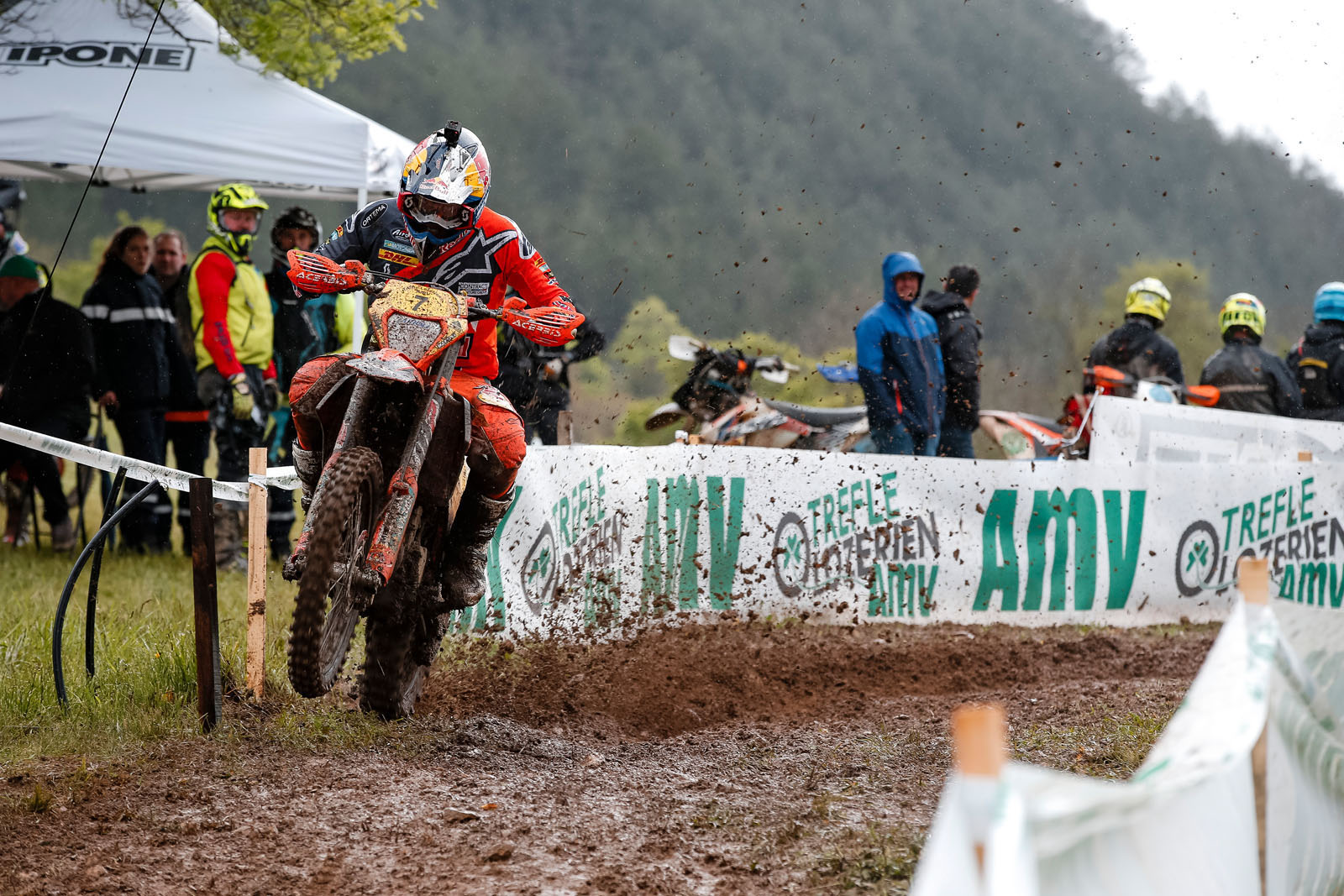 "Yes definitely. I want to fight for victory at these types of races. In the Hard Enduro races I'm a little outside of my comfort zone, so I want to deliver my best in Classic Enduro.
"Apart from Trefle Lozerien AMV I haven't done many Classic Enduros, so my preparation hasn't been great. But now that I've gelled well with the KTM EXC 450 I'm much more comfortable on the bike and know I can get up to speed pretty quick. Getting a podium or better will certainly help my championship."
Finally, you saw last year how important a strong end to the year is, as it lifted you to third overall. Now, with three rounds to go, what's the game plan?
"Hawkstone Park Cross-Country and BR2 Enduro Solsona are my chance to get back into the championship fight. These two races are going to suit me, so I need to give it my best and pick up as many points as possible. It's not over until it's over!"
2019 WESS championship standings (After round 5 of 8):
Manuel Lettenbichler (KTM - GER) 3570 pts
Graham Jarvis (Husqvarna - GB) 3460 pts
Alfredo Gomez (Husqvarna - ESP) 3164
Mario Roman (Sherco - ESP) 2940 pts
Billy Bolt (Husqvarna - GB) 2725 pts
Jonny Walker (KTM - GB) 2700 pts
Josep Garcia (KTM - ESP) 2615 pts
Taddy Blazusiak (KTM - POL) 2590 pts
Nathan Watson (KTM - GB) 2091 pts
Pol Tarres (Husqvarna - ESP) 1965 pts
2018 Hawkstone Park Cross-Country podium:
Josep Garcia (KTM - ESP)
Nathan Watson (KTM - GB)
Billy Bolt (Husqvarna - GB)
Hawkstone Park Cross-Country schedule:
Saturday, 22 September
Open Practice: 09.00 - 12.00hrs
Fast Eddy Sprint Enduro: 12.30 - 17.30hrs
Sunday, 23 September
Rock Oil XC Youth Race: 09.00 - 10.00hrs
Steady Eddy Race: 10.30 - 12.30hrs
Original Fast Eddy: 13.00 - 15.30hrs
More WESS information: iRideWESS.com
Photo Credit: Future7Media