Results: WESS win for Watson at Hawkstone Cross-Country - Lettenbichler sitting pretty
Nathan Watson blasts to home win at Hawkstone Park Fast Eddy Cross-Country while Lettenbichler takes decisive points haul in the 2019 World Enduro Super Series.

Two stories burst out the British sand today at Hawkstone Park as round six of the 2019 World Enduro Super Series reached the chequered flag: Nathan Watson took his first win of the season in dominant style while Manuel Lettenbichler took second place and 850 extremely valuable points in his challenge for the WESS Championship.
The two-and-half-hour Cross-Country race belonged to Watson who very much looked like the rider to beat all weekend. On home soil and in front of home fans, Nathan duly delivered the win over two minutes clear: "I felt a lot of pressure coming into this weekend because it seems everyone expected me to win. Winning the Sprint Enduro gave me some confidence for today, but then I got a bad start and was near last.
"I made some aggressive passes early on to fight my back up to front. Once I got into the lead I felt so comfortable and was able to control the pace. I'm feeling pretty confident now going into BR2 Enduro Solsona."
Lettenbichler surprises himself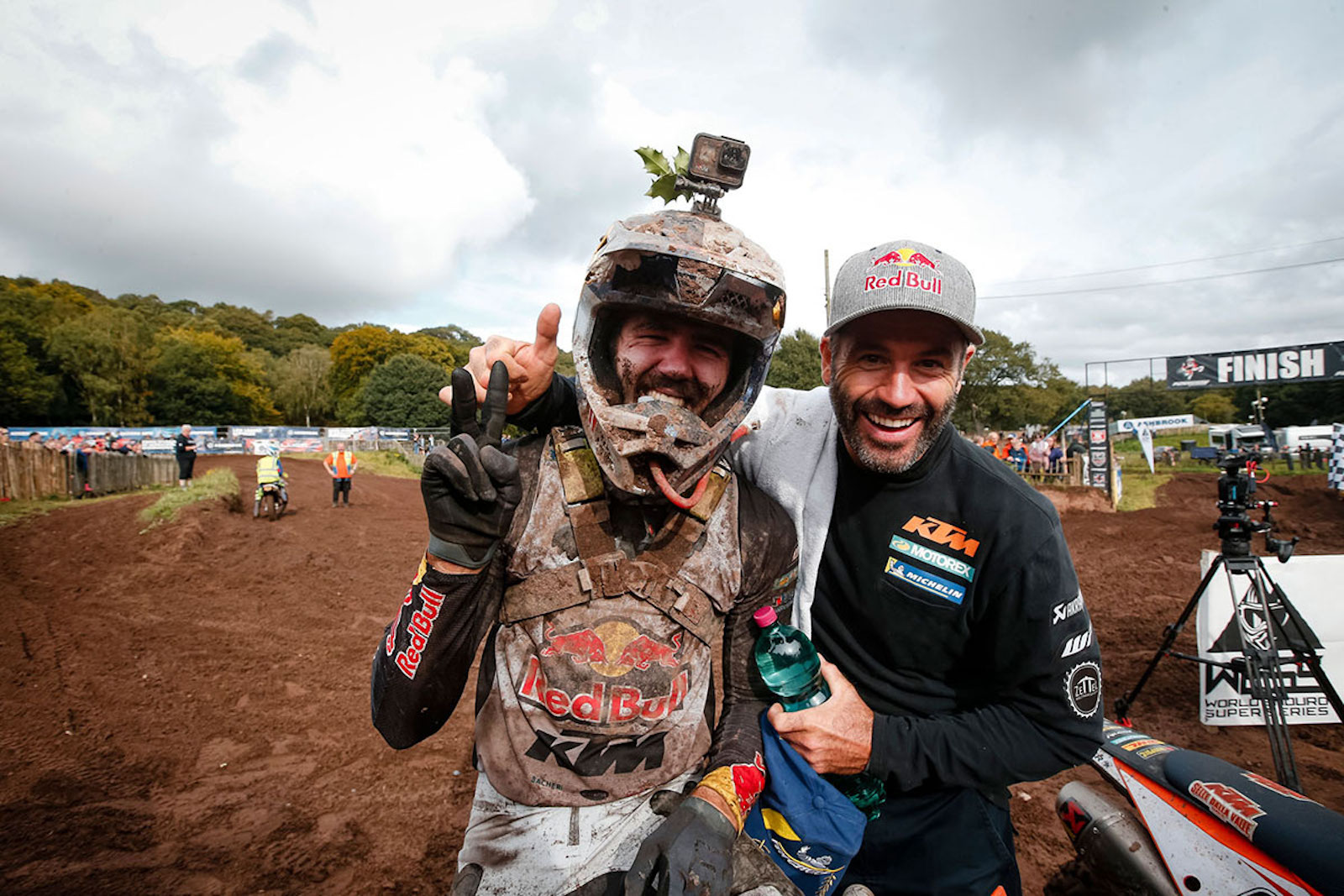 Meanwhile putting in what could turn out to be the decisive result of his season, Manuel Lettenbichler pulled a runner-up place behind Watson to "surprise himself": "I came into this round with no expectations at all, but the plan was to collect as many points as possible for the overall standings. I thought if I could do a little better than last year and get inside the top-five it would be amazing.
"I got a really good start and managed to find a good rhythm, so the whole race went really well – I surprised myself a little. Although my result here gives me quite a confidence boost going into the next round, it's going to be really different racing in Spain. I'll give it my best as always and if we can get a good result it will be a boost heading to Getzenrodeo."
Walker back on the podium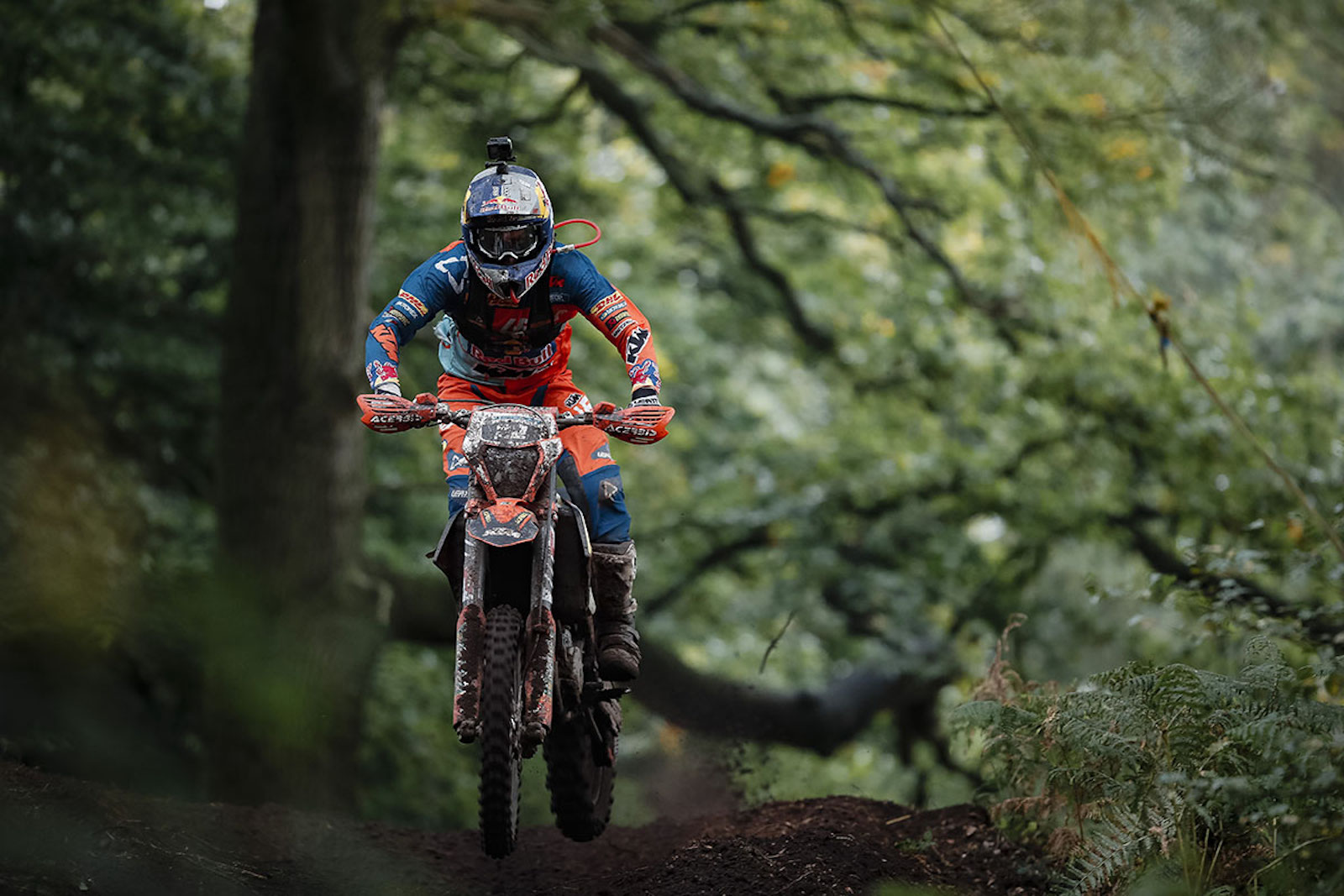 Not to be underestimated was the solid performance from Jonny Walker who led the early parts of the race and took a long-awaited podium this year. Walker is deceptively fast in these conditions and completed the podium looking relieved as much as pleased: "It's been great to finish on the podium at home. I started perfectly and got into the lead pretty early on the opening lap. It made a difference to have a clear track on lap one and it helped me find the flow easier. After that I just settled into things and rode smart in the traffic.
"This result feels like it's been a long time coming. I'm looking forward to BR2 Enduro Solsona now - we've got a two-week break to rest a little then hopefully come back strong in Spain and challenge for the podium again."
KTM top five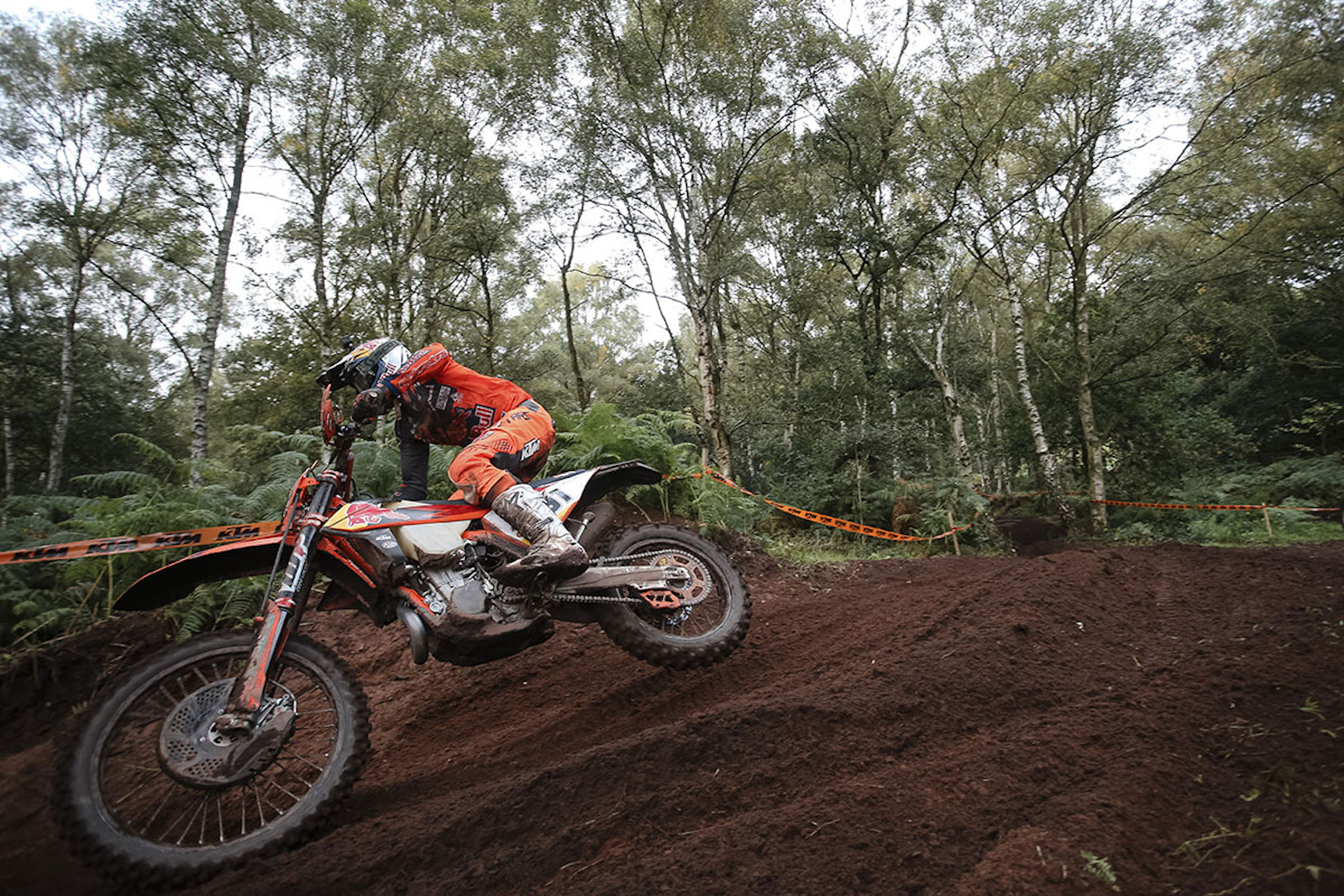 It was certainly a day for the orange factory team as KTMs filled the top five places. Taddy Blazusiak can also walk away from Hawkstone tonight with a smile after popping into fourth place. The Polish rider was consistent and showed his high fitness levels to keep pushing right to the finish.
Josep Garcia, however had a tougher time after failing to get off the line with the front row and placing last away. Hampered by a hand injury in the two-and-half hour race, the Spanish ace was not able to challenge for the win as he (or we) expected and after a number of crashes finished fifth. The result moves Garcia up two places in the WESS points but surely he expected to head home for round seven with more.
Jarvis still P2 in WESS championship overall
Alex Snow showed strong pace for sixth after initially bagging the holeshot on his Gas Gas and then riding with the lead pack for the early part of the race. Props also to 2019 Junior SuperEnduro Champion, Will Hoare who impressed with seventh. Equally a shout must go to Suff Sella in tenth place and showing plenty of big four strokes how it's done on the little 2T KTM.
P9 for Graham Jarvis and P8 for Alfredo Gomez means the Husqvarna team-mates are second and third overall respectively and strongly in contention. With the next round at BR Solsona being a very different traditional enduro on hard pack terrain in Spain, followed by the Getzenrodeo Extreme Enduro, any one of eight riders is in contention for the overall podium.
Leaving Hawkstone though, Manuel Lettenbichler is very much in the hot seat.
Results - WESS, round 6 - Hawkstone Park Cross-Country:
Nathan Watson (KTM - GB) 14 laps, 2:30:41.111
Manuel Lettenbichler (KTM - GER) 2:33:19.480
Jonny Walker (KTM - GB) 2:35:51.529
Taddy Blazusiak (KTM - POL) 2:36:36.306
Josep Garcia (KTM - ESP) 2:39:09.380
Alex Snow (Gas Gas - GB) 2:40:25.430
Will Hoare (KTM - GB) 2:42:21.589
Alfredo Gomez (Husqvarna - ESP) 13 laps, 2:32:03.308
Graham Jarvis (Husqvarna - GB) 2:33:22.425
Suff Sella (KTM - ISR) 2:34:13.143
2019 WESS championship standings (After round 6 of 8):
Manuel Lettenbichler (KTM - GER) 4420 points
Graham Jarvis (Husqvarna - GB) 3920 pts
Alfredo Gomez (Husqvarna - ESP) 3654 pts
Jonny Walker (KTM - GB) 3470 pts
Taddy Blazusiak (KTM - POL) 3280 pts
Josep Garcia (KTM - ESP) 3165 pts
Mario Roman (Sherco - ESP) 3070 pts
Nathan Watson (KTM - GB) 3031
Billy Bolt (Husqvarna - GB) 2725
Pol Tarres (Husqvarna - ESP) 2270 pts
The remaining two rounds of WESS 2019:
Round 7: BR2 Enduro Solsona (Spain) October 4-6
Round 8: GetzenRodeo (Germany) November 2
Photo Credit: Future7Media