2021 Enduro Vintage Trophy: France take victory – Stéphane Peterhansel wins outright
The 2021 Enduro Vintage Trophy took place in Isola d'Elba, Italy with the historic event witnessing a legend return to the top of the podium as Stéphane Peterhansel leads France to victory.
Over 400 riders took part in the 2021 Enduro Vintage Trophy, the ISDE for vintage bikes this year. The event usually runs side-by-side with the International Six Days Enduro but they changed plans for 2021 and to good effect, clearly the focus on just classics brought many riders and bikes out of the shed.
Eight nations – Finland, Germany, Austria, France, Spain, Switzerland, Poland and Italy –, 84 Club teams and 121 individual riders took on two "traditional enduro" days which featured two Enduro Tests and one Cross test plus the traditional acceleration test, is there anything more old school?
The French team – Laurent Charbonnel on a KTM 400, Peterhansel Yamaha 250 and Thierry Viardot on an SWM 250 – arrived in Isola d'Elba with eyes on the prize and quickly settled themselves up as the leading team.
They continued their dominance for the next two days to get the overall win in the Trophy class by nearly seven minutes over Germany. Most of that success came thanks to Peterhansel who turned back the clock and proved he's still got what it takes on two wheels with the fastest overall time.
The Spanish team rounded out the podium after beating Switzerland in the final motocross test.
2021 Enduro Vintage Trophy final results: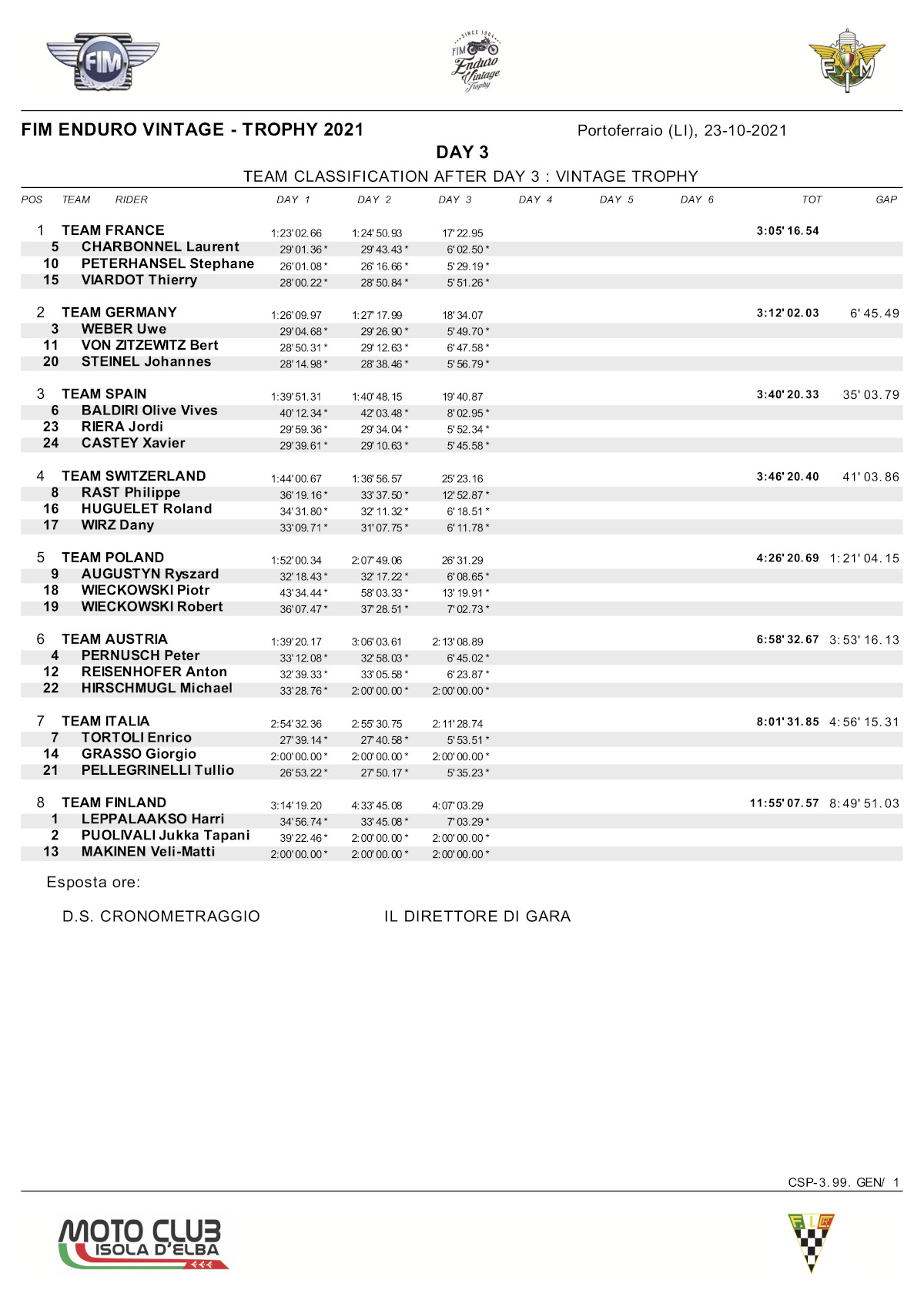 Photo Credit: Enzo Danesi