Injury forces Brad Freeman out of Team GB ISDE squad – "I genuinely don't think I would finish"
Brad Freeman has been forced to withdraw from Team Great Britain at the 2022 International Six Days Enduro in France due to injuries, most recently a fractured sternum which have forced him to admit, "I really need to just stop and get myself fixed because I'm ruining myself."
With riders deep into their championship seasons, the chances of them getting injured ahead of the summer ISDE dates are high. That's exactly where Brad Freeman is at with an injury to his sternum, sustained at the Slovakian EnduroGP, forcing him into the tough decision to pull out not just for health reasons but for the good of the British team.
"I genuinely don't think I could finish six days of riding" Freeman explains to Enduro21 in the Hungarian GP paddock, the penultimate round of a season which has been a disaster for the Beta Racing rider. Brad will be replaced in the Team GB World Trophy squad by Jed Etchells, who in turn will be replaced in the Junior team by Aaron Gordon.
Brad's season has plagued with injuries beginning with a broken collarbone just before the season started in May, a dose of covid, a broken hand at round two in Portugal which then hampered his results all year until now. When Freeman chest-planted his handlebars in Slovakia, fracturing his sternum, it was the hammer blow for his ISDE place.
"I genuinely don't think I could finish six days of riding." Brad explains. "I'm riding in pain all the time, I can just about finish two days of a world championship and last week was one of the hardest I've ever done. If I had to do another four days riding, I genuinely don't think I would finish.
"I'd hate it if I took the position of someone who could do better than I could so for the team's sake the best decision is for someone else to take my place."
"It's a really tough decision to take," Brad continues. "When I called the team manager it was really hard to tell him because people don't realise how hard it is and how much work goes on behind the scenes. The team has been planning for months and for me personally I have been training hard to try and get ready for Six Days.
"But this year has been such a difficult year for me. Even now, after all the problems I've had, if I wasn't leading the E3 world championship I'd be at home, in and out of hospital to get things fixed. I'm physically not ready to race."
"We were really going for it this year"
It is obviously a blow for the Team GB squad given the pedigree of the riders included World Trophy team. Steve Holcombe, Nathan Watson and Jamie McCanney have all signed off the summer's last two GP rounds on podiums and, with Brad, were heading to France as one of the favourites for the ISDE win.
"It's a really shitty situation because we were really going for it this year. Nathan, Steve, Jamie, are all riding well at world championship level, Nathan had a double win in Portugal. But I wouldn't want to be the weak link, I wouldn't want to be the rider that meant they couldn't finish and get their reward. It is a shit decision to have to take but it is better for everyone if I can't see myself finishing the six days."
As for Brad's season, he's the outgoing EnduroGP World Champion let's not forget, it's been far from easy but he's finally acknowledged carrying on when body parts need time to heal takes a heavy toll.
"Honestly it is killing me knowing how fast I can go but not being able to do it. I've been in such a big hole these last few months knowing what I'm capable of but not physically being able to do it. When the races come so thick and fast it is so hard to climb out that hole."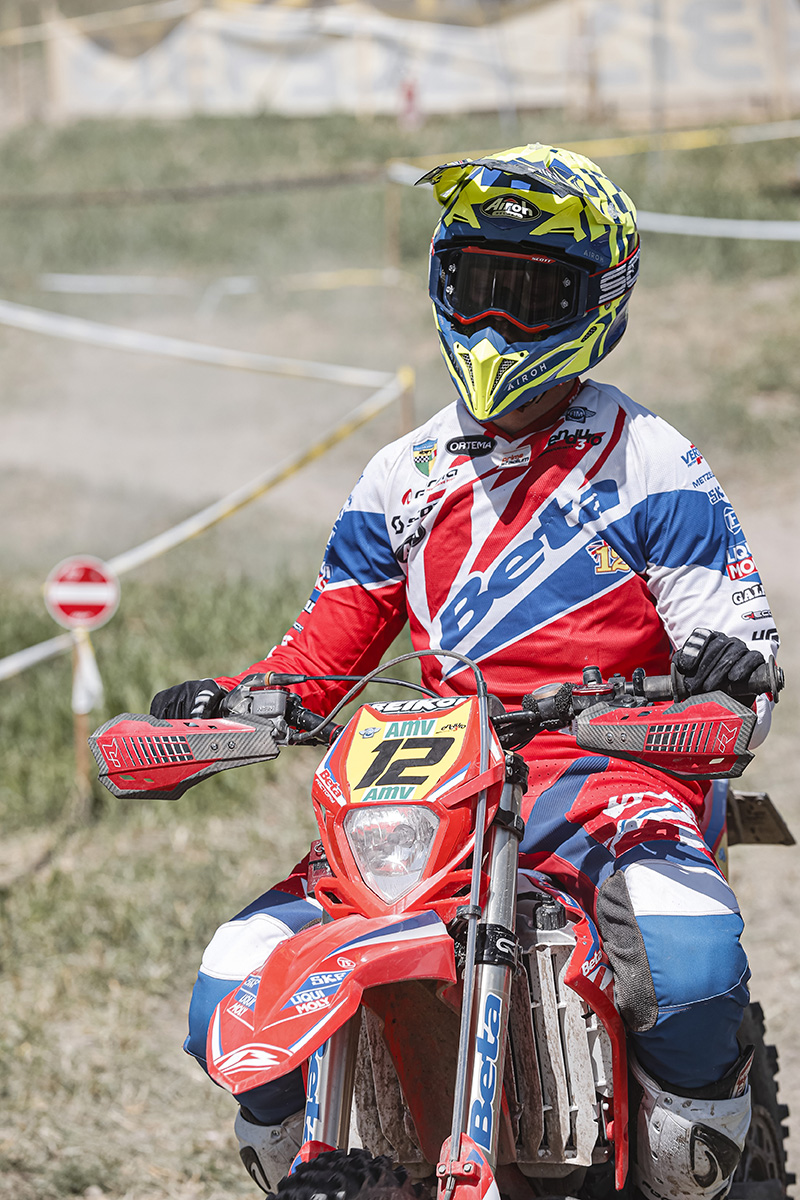 "I've been abusing my body all year, ignoring the pain and any crashes I've just said to myself, 'it'll be alright, I'll just get to the finish and come back next week'. I've got to the point now where I really need to just stop and get myself fixed because I'm ruining myself.
"My hand is still not right, now with the problem in my chest…I might be finishing in places where on paper it doesn't look too bad but I'm not the rider I was last year, at all. I'm a shadow of that rider just because I'm riding in a lot of pain. I'm not racing, I'm surviving.
"I'd love to do Six Days, it would honestly be the highlight of my year and with that team. But, for the sake of the other guys who are putting in so much effort, I wouldn't want to be that person who let them down. With every rider needing to finish now, I couldn't guarantee I'd finish.
"The plan now is to go back home after Hungary, get myself sorted and come back to Germany and sign off a bad year somewhere like where I was last year."
Photo Credit: Future7Media | Andrea Belluschi + Nicki Martinez