ISDE 2019: Day 3 Notebook direct from Portimao
Enduro21 day three notebook direct from the paddock at the 2019 International Six Days Enduro, Portugal where wire and wet weather plague the day.

Quite where to begin with our ISDE Day 3 Notebook is hard to decide. It was a day which Kailub Russell described as "bipolar" beginning in wind, rain and drizzle and slick test and ended with a high-speed dust-fest.
In between, many riders had issues collecting wire in their wheels on the tests, roughly the top 50 riders found the track marking removed and had to wait for marshalls to guide them, Team Australia Women started the day with two not three riders and the Great Britain World Trophy team went out of the competition after Joe Wootton became the second rider to crash out this week, oh, and the Vintage Class didn't do their traditional speed test because someone forgot to organise it…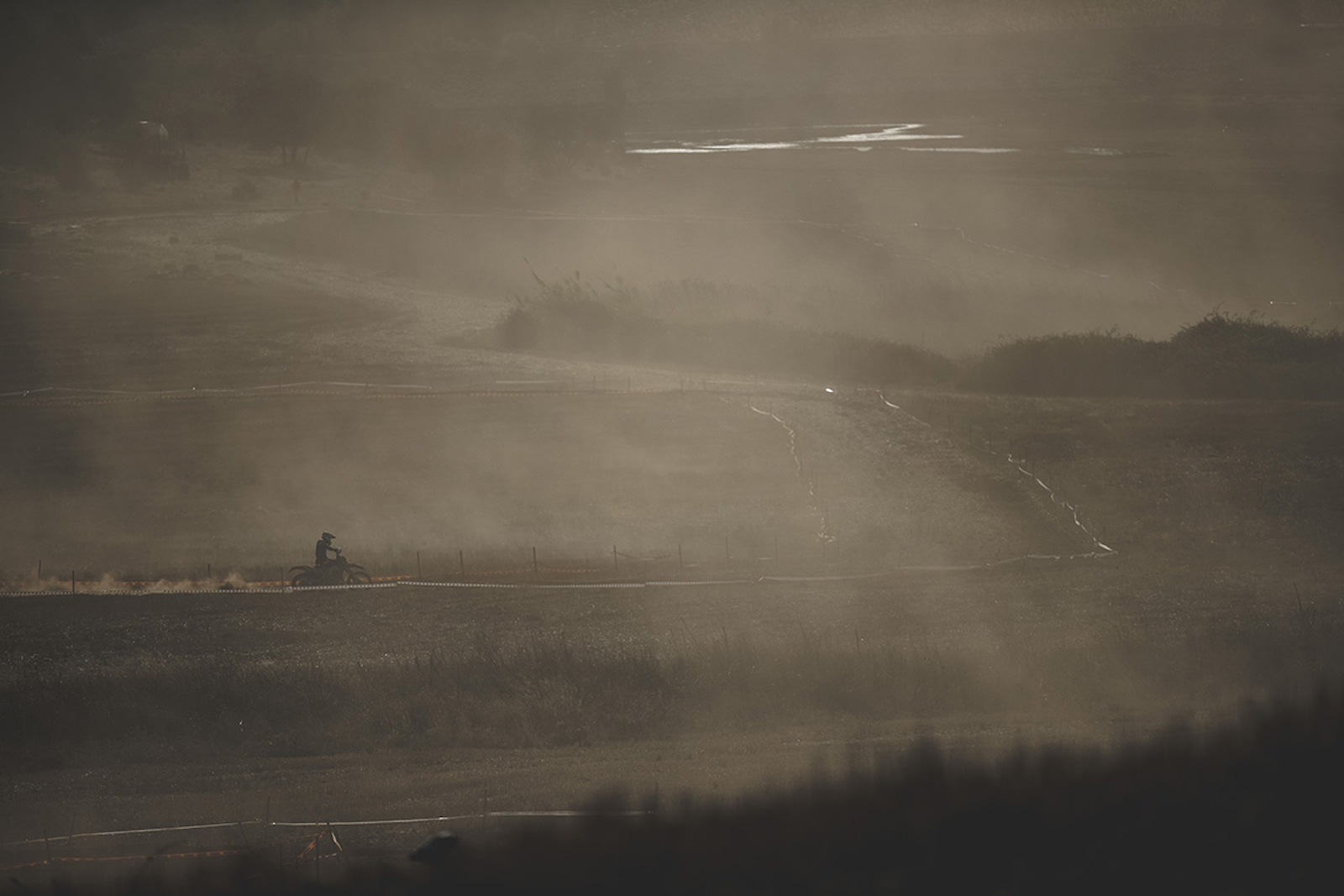 The weather. We'll begin with the weather which was grey, wet and windy for much of the morning. As riders took in a slick test one and then headed for the 902m summit of Serra de Monchique mountain sideways rain, thick cloud and tough rocky climbs were a physical test – proper enduro some call it.
Further down the order the technical going and tricky conditions caused bottlenecks and the organisers had to call off the second lap for club riders as a result. Confusingly for all concerned those riders sent back also included some of the Women's Trophy class caught up in it and chaos ruled for a while.
The reason for calling it is the days are pretty short in a European winter, even this far south, and some riders have already been checking back into parc ferme in the dark this week on a normal day – with this time delay it would have been unsafe.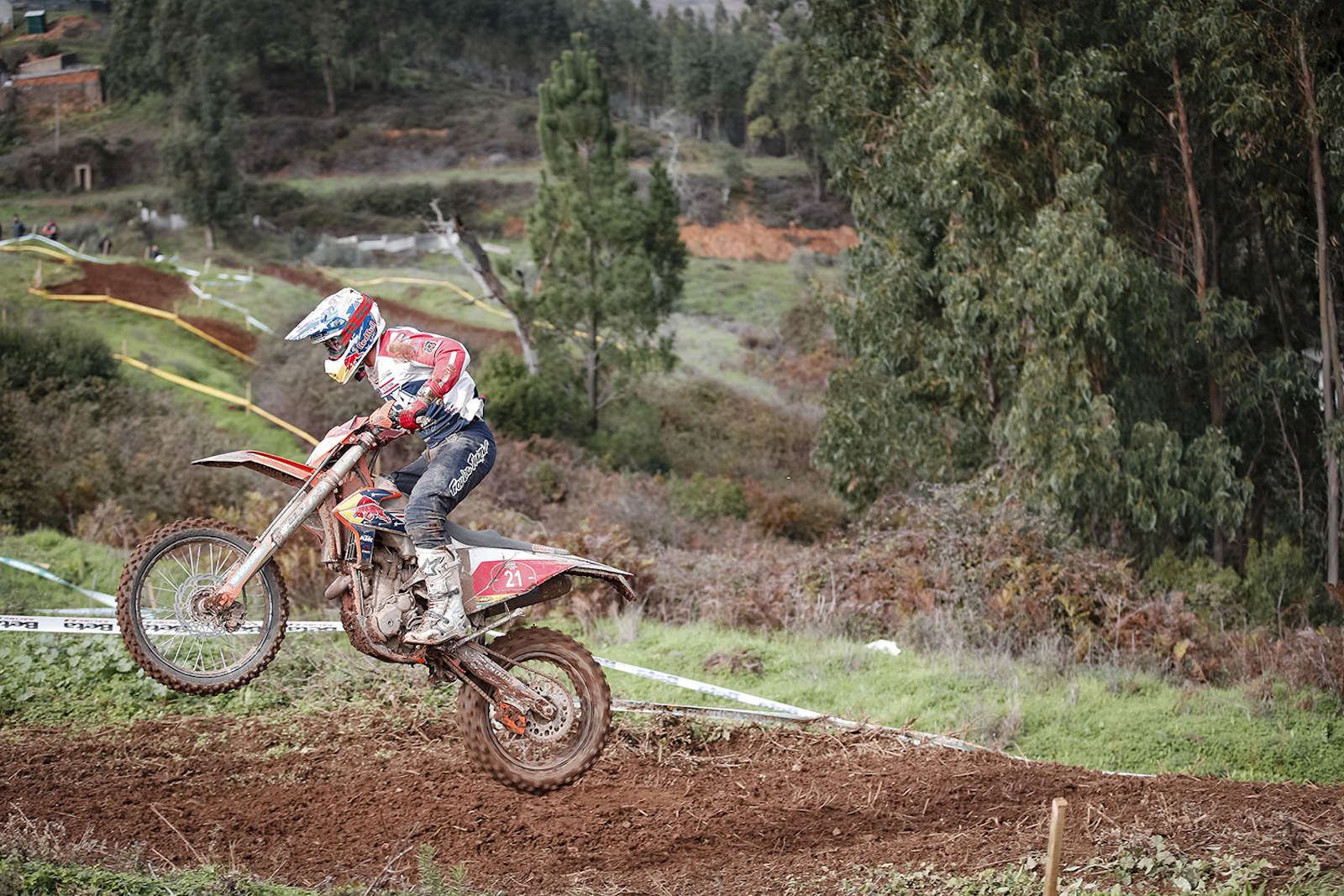 "The weather round here is bipolar," explained Kailub Russell at the finish, "I wish it would just get on with it and rain. It made the opening lap pretty slick but the wind blows to much round here it dries up the ground pretty quick."
In complete contrast the weather cleared up to deliver not just a dry second lap but yet an utter dust-fest on the fast tests six and seven. Standing trackside you'd have thought it was a different country.
Team USA take over World Trophy lead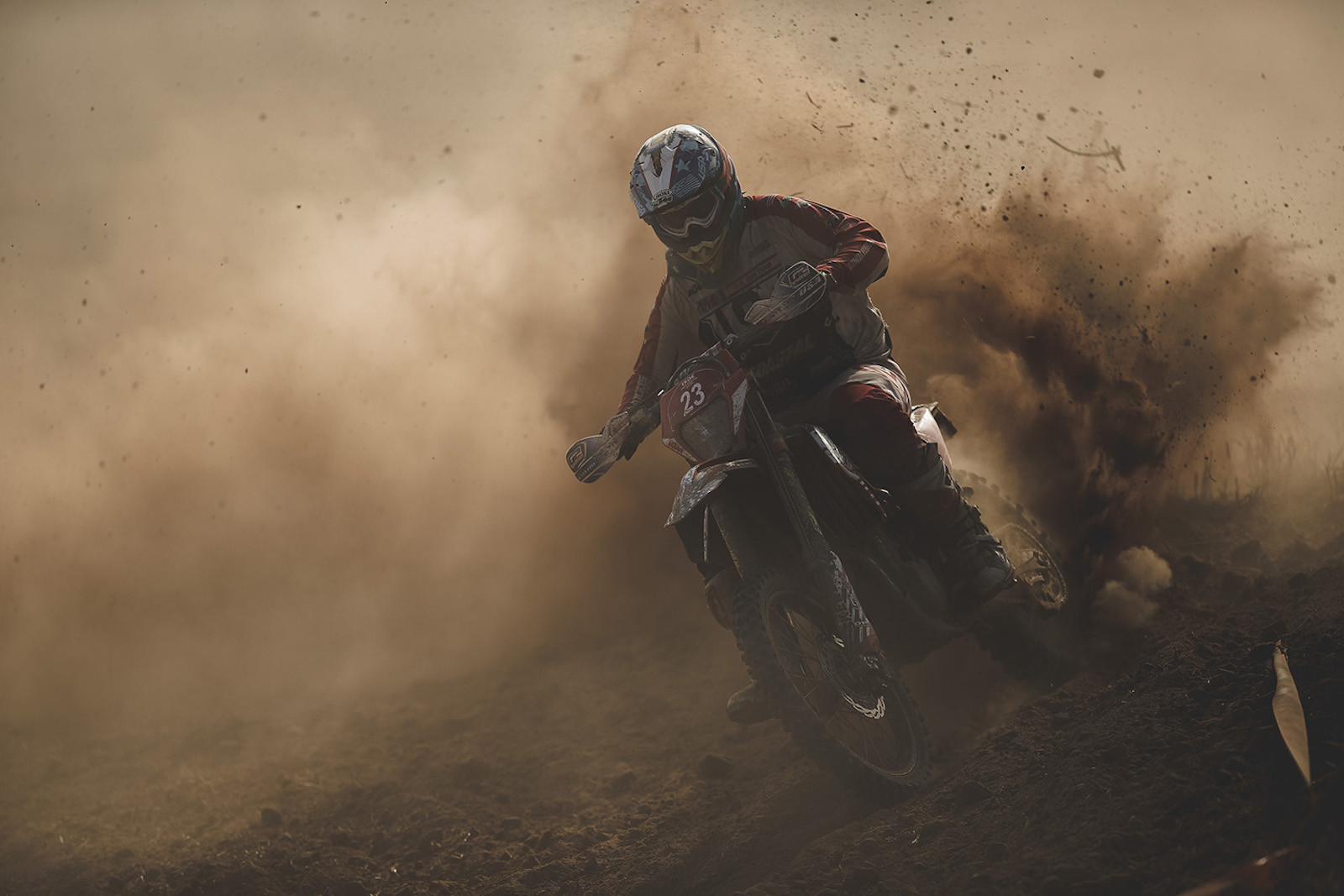 It would be easy to think the wet weather suited the Northern European riders, indeed it did suit some who posted test times like we hadn't seen all week so far – Sweden's Albin Elowson was the standout performer on test two ahead of Ryan Sipes and Belgian Antoine Magain.
Others called it GNCC-like conditions and seven-times champ, Kailub Russell should know a thing or two about that: "I put together some pretty good tests, a couple of them are my kind of conditions and they cut up like GNCC kind of conditions with the ruts and whatnot but I had a big swap-out in the middle of a test – I still ended up doing pretty decent but I felt like I left a lot on the table there."
Taylor Robert was again the fastest Team USA World Trophy rider, narrowly faster than Russell. But three makes a team in this game and on day three, Ryan Sipes was a happier bunny – despite confessing to being "terrified" of the fast tests (three and six). The net result was Team USA take over the lead from defending champions, Australia who now sit 1m12s behind. Notably Italy sit a clear third now also.
"If he (Sanders) was just riding at our speed things could be different but he is way better than us, I don't know how he does it." Says Sipes of the flying Australian's impact on the overall Trophy positions.
Team GB out of World Trophy contest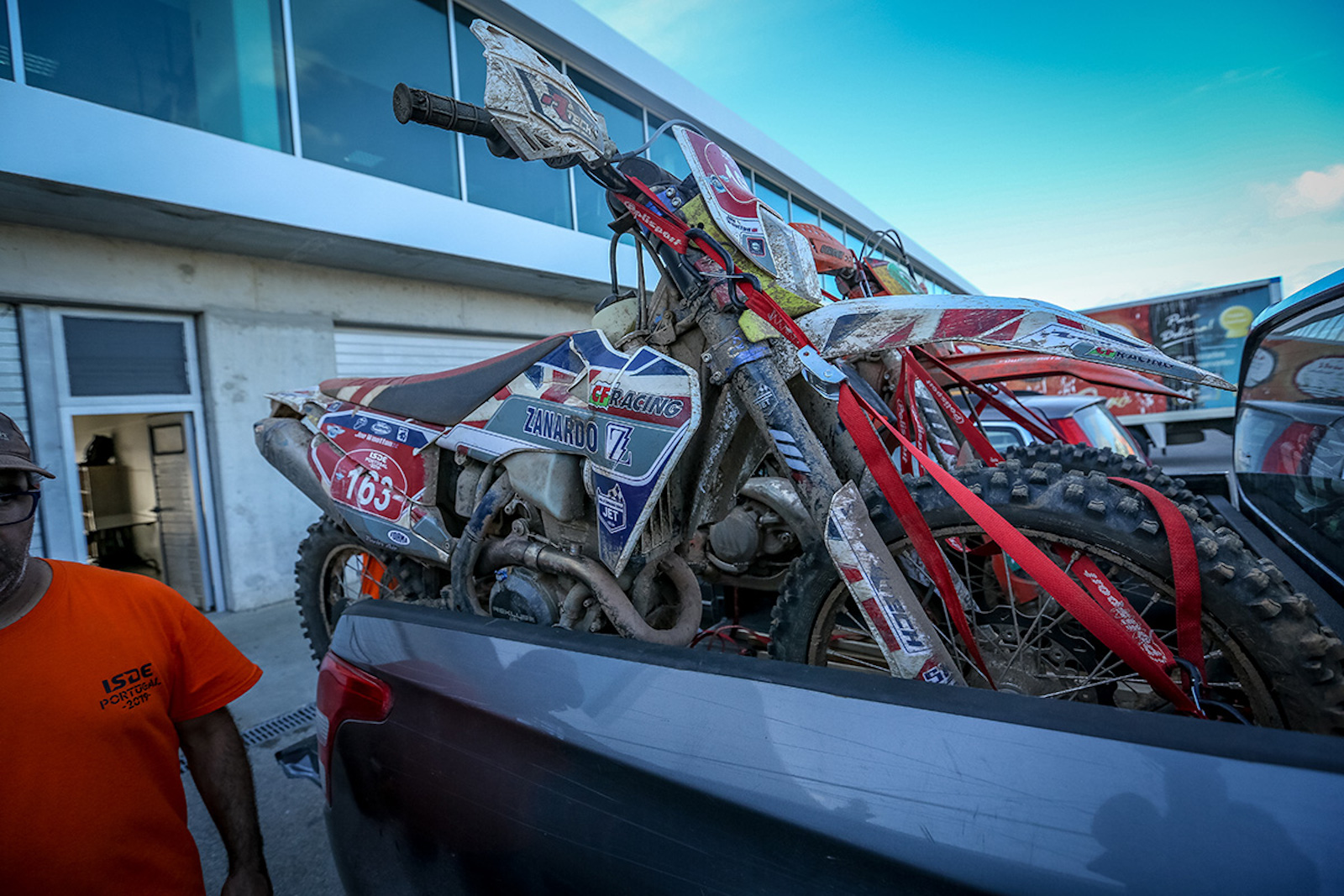 To say Joe Wootton looked dejected in the paddock this afternoon would be an understatement. The Team GB World Trophy rider hit the ground hard in the final test seven of the day and dislocated his shoulder. It forced his retirement and with that the GB World Trophy squad goes out of ISDE 2019.
"I was running in some dust on the final test and totally didn't see a rain-wash hole, I just forgot it was there. My front wheel went in and I got pinged over and over the front." Explained a very battered and understandably deflated Wootton.
The result was a dislocated shoulder and an end to the Team GB World Trophy challenge which has been plagued at this year's event from Steve Holcombe's last-minute withdrawal to Bradley Freeman's day one crash: "I was coming stronger and after Brad went out on day one, I feel so bad for letting the team down."
Heal-up soon Joe.
For his part in the GB effort, Daniel McCanney had a great day three finishing fifth overall, top two-stroke (not strictly an official classification you understand) in the time sheets and no doubt gelling with some of the homely British weather conditions early on.
Totally Wired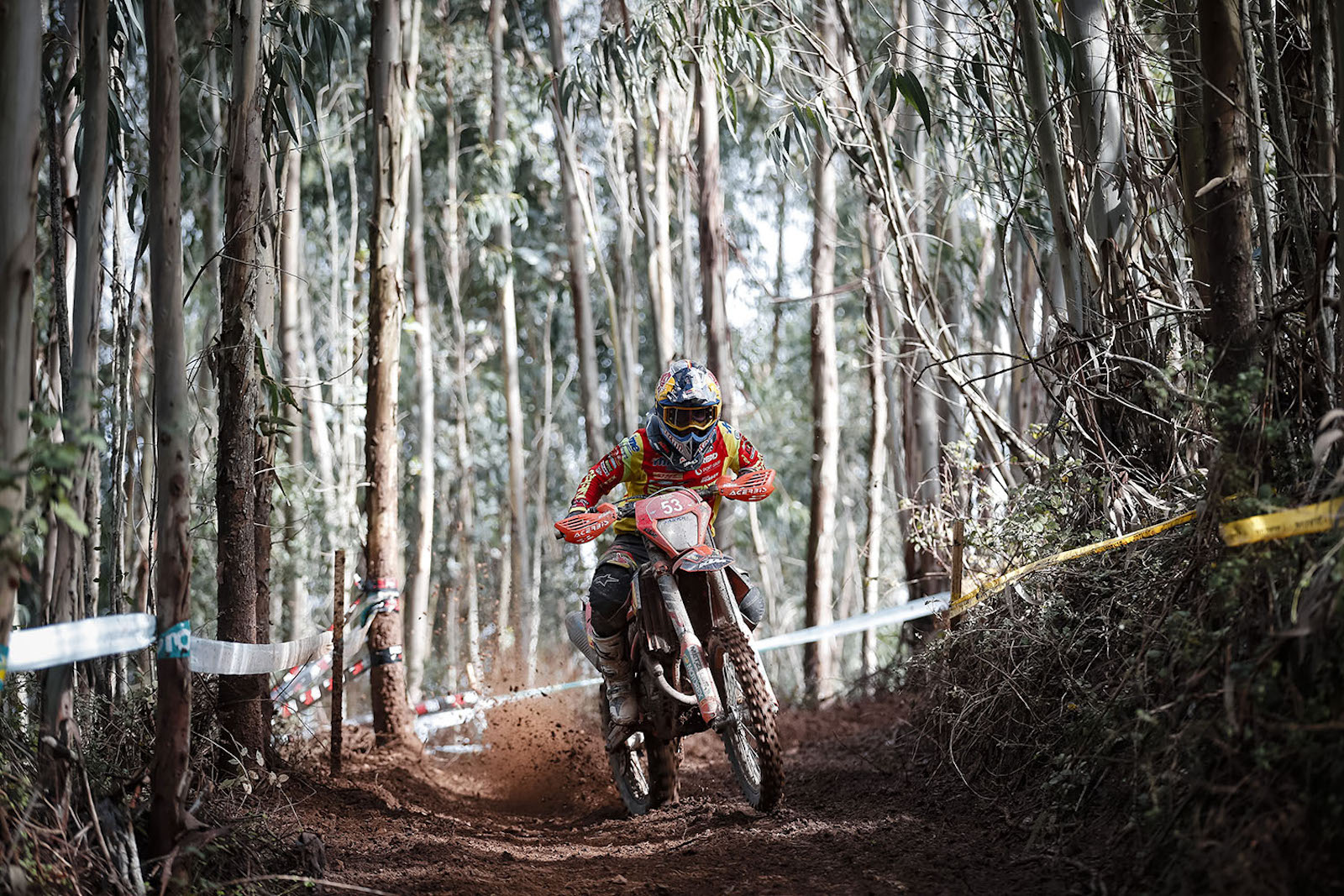 There were no shortage of stories about wire getting caught in wheels today, day three in Portugal. On the whole it seems to have been metal animal fencing wire hanging about on the farm land being sued for the tests and it is tough stuff – tough enough to see Daniel Sanders flying over the bars and tough enough wrap Josep Garcia's foot so bad he spent almost a minute unwrapping it: "I started really good today and in test three, inside the test, something grabbed my foot. It was the metal wire for the animals and I was off the bike for 50 seconds taking it off my leg.
"I don't know what will happen but it is not fair when you spend 50 seconds on the floor when it is not your fault. I am bitterly disappointed for that because otherwise I think I can win the scratch overall today easily. Anyway, I feel good with the bike and we will see what happens."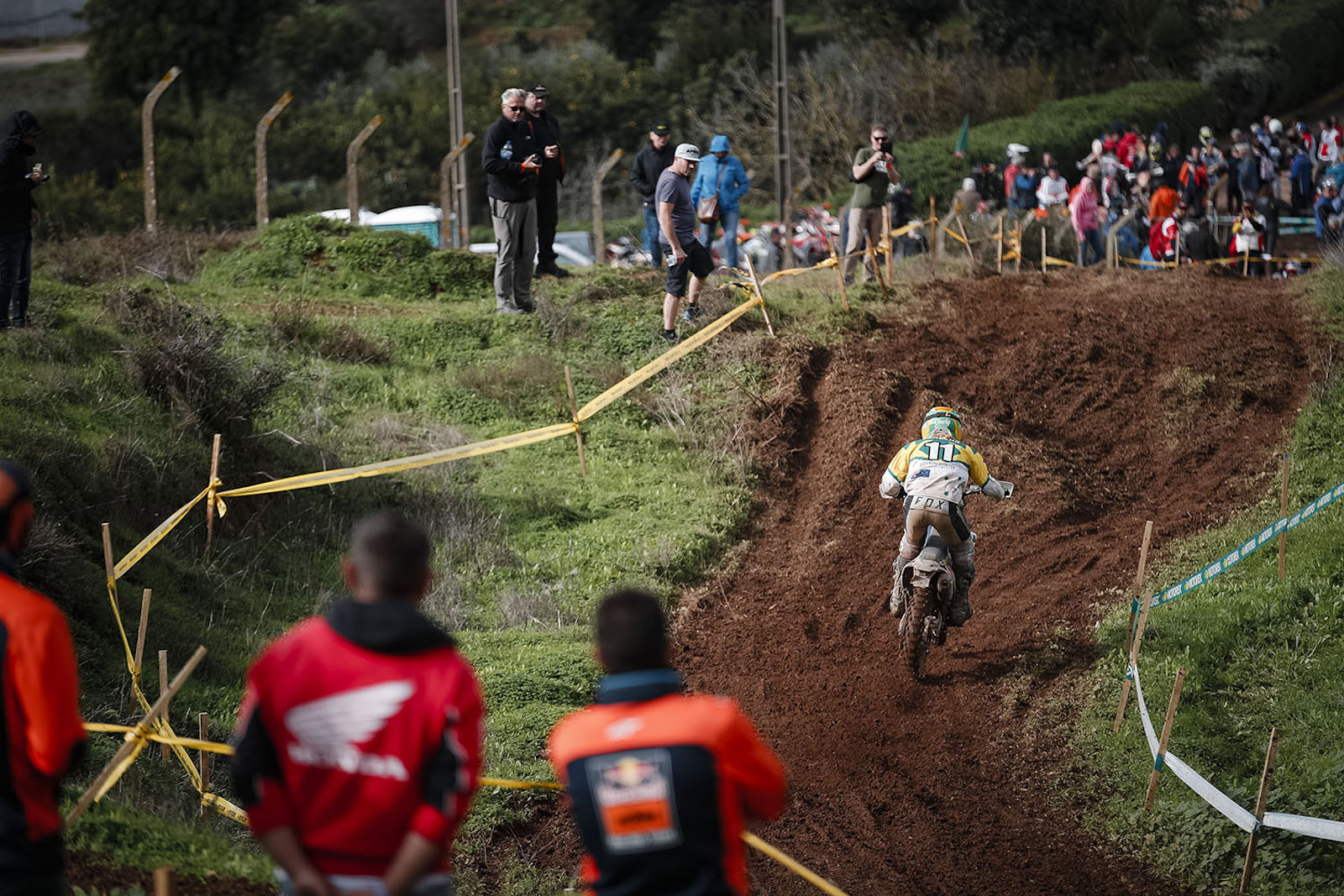 Another victim of the fencing was scratch leader taking his third day win on the bounce, Daniel Sanders: "It wasn't good a good start to the day," explained Sanders. "I was going good in the opening test but I got a wire wrapped around my back wheel and it stopped my bike dead and threw me over the bars. I rolled the bike back quite quickly and got going again but it lost me time."
Not too much mind as Daniel moved back up the order quickly and traded fastest test times with Garcia to look forward to the same tests again on day four: "The rougher the track get the better I think I can go."
Aussie Women lose a rider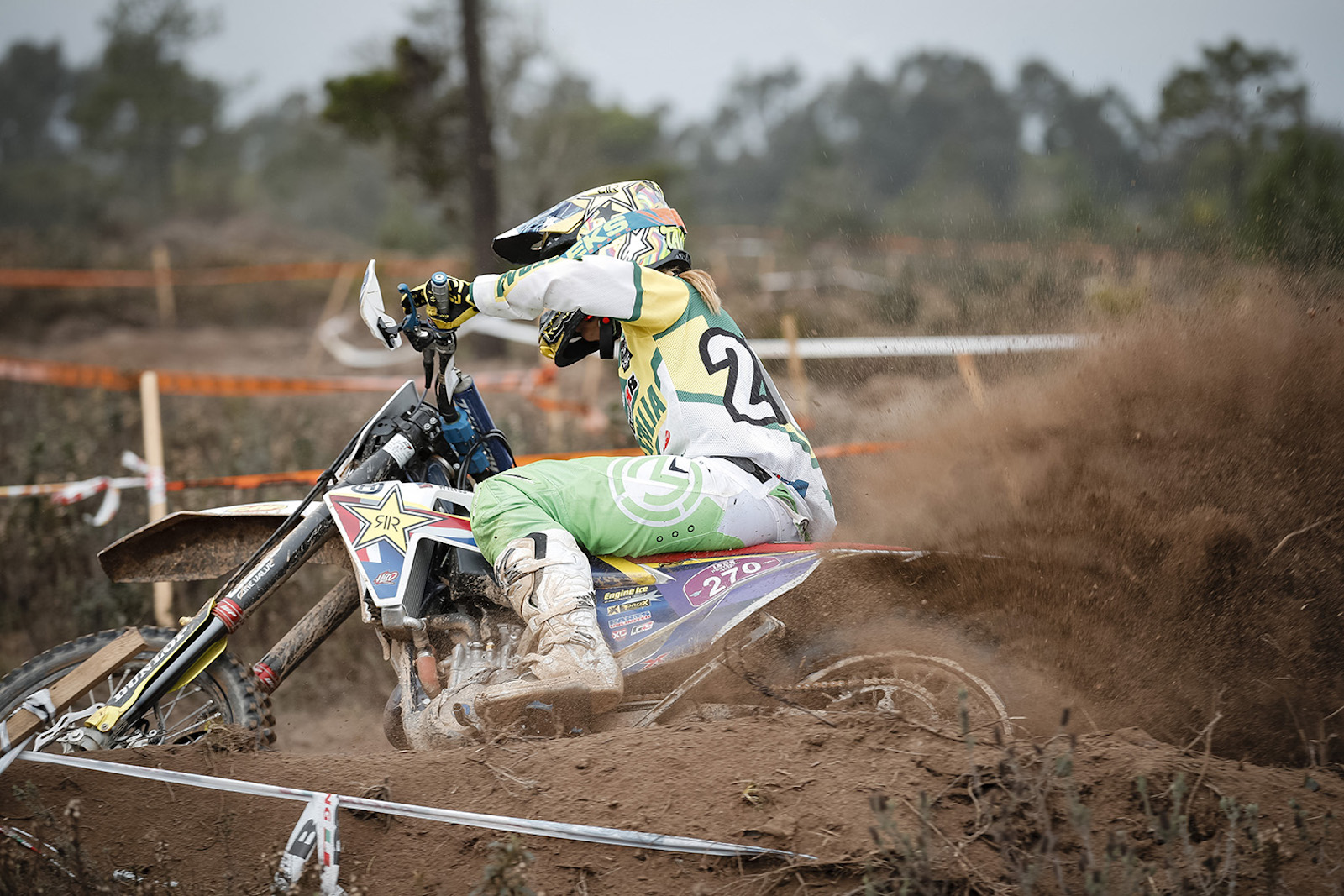 Mackenzie Tricker was a non-starter this morning as an illness took her out of the contest leaving two Women's World Trophy riders to fly the green and gold colours. For Tayla Jones it has been a steady start to the 2019 ISDE when we are so used to seeing her setting the pace: "I didn't really enjoy the first two days and didn't really get going until the second half of day two. But I was happy to have new tracks today and the trail was very technical so that made it tough in between."
Busted fingers earlier this season have hampered Jones' speed in general but the early morning starts at ISDE aren't helping: "Start of the day I really struggle just because they are cold and they don't really bend very good but once it has warmed up it gets a lot easier to ride.
"It's not too bad and I don't really know what happened the last couple of days, I just struggled getting used to the bike and the track but I feel better now and hopefully by the end of the week I can be out front and not battling for thirds."
Team Oz have a minute deficit to make up to catch the all-conquering Brandy Richards leading USA's charge with Becca Sheets.
There's only one Antoine Meo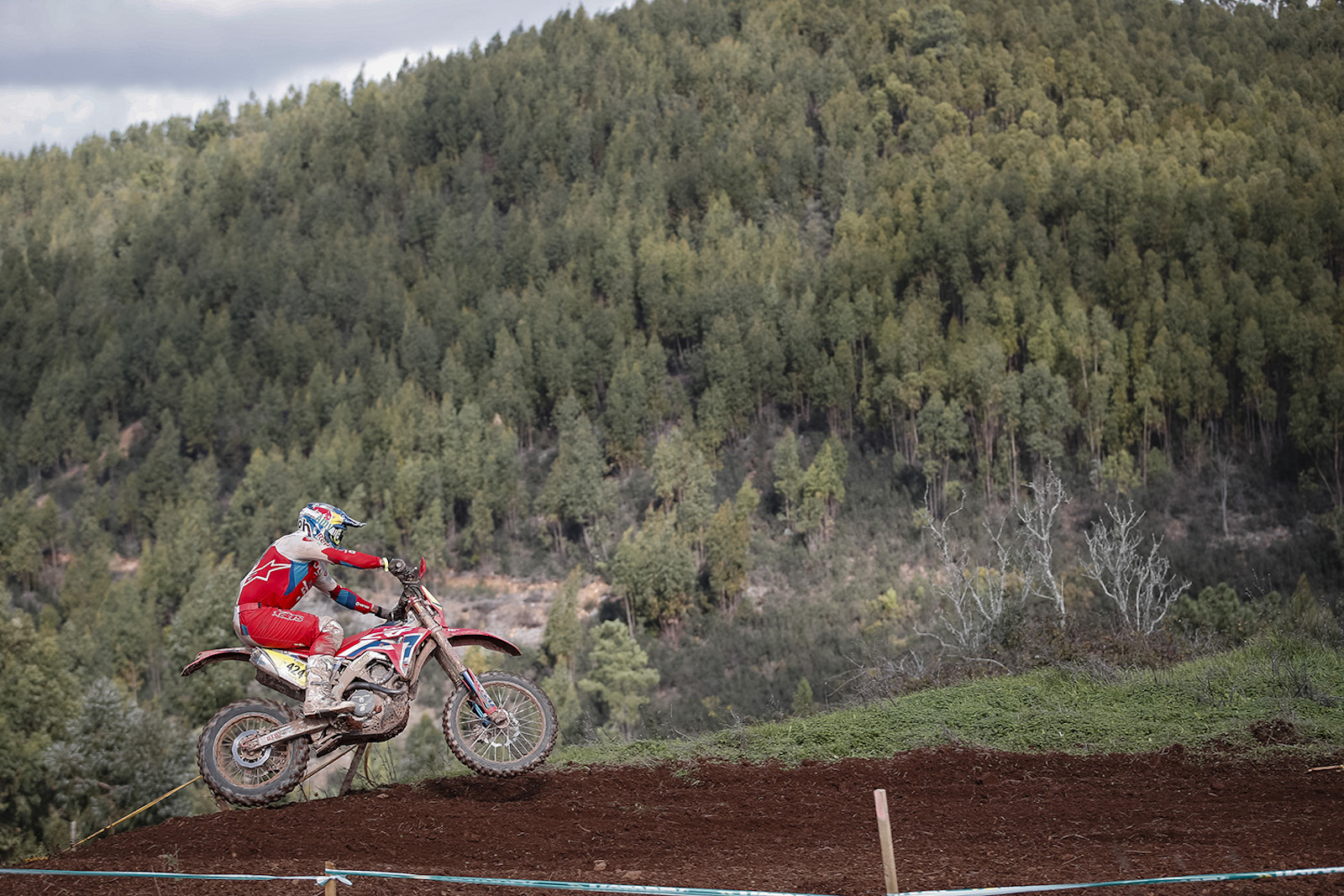 The Club Trophy contest in Portugal is as hot as it ever is and this year includes some big name riders. The XC Gear USA Club team of Dante Oliveira, Ricky Russell and Austin Walton lead the way, 9m50s ahead of Team Lozere AMV 4. You might have heard of one of Team Lozere 4's members, Antoine Meo.
Meo is as ever a big crowd pleaser on the course and gets a cheer wherever he goes – his trademark arm wave is always a winner. "I enjoy the Six Days very much so it is good to be here.
"The first two days were very difficult because the test were rough but it is tough because we catch the Women's riders in the stage and we cannot pass them like normal guys because it is not fair on them!
"It is a big battle with the American guys (Oliveira and Russell) plus also my team-mate Hugo Blanjoue who wins scratch today."
In fact Meo's times are easily comparable with the big guns at the top of the trophy classes, top 20 often as not, and he is enjoying himself: "I start to suffer a little with my body but I am really enjoying myself and the conditions are good. We will keep pushing."
Photo Credit: Future7Media/Andrea Belluschi + Vision Off Road Media/Tristan Young