Spain announce 2023 ISDE World Trophy Team
Josep García, Jaume Betriu and Sergio and Alejandro Navarro are the riders chosen by the Spanish national coach, Cristóbal Guerrero, to represent Spain at the next ISDE 2023 in Argentina – The Spanish federation (RFME) bets on a single senior men's team to fight for the win in World Trophy.
Spain bets on a unique and solid senior squad to win the World Trophy in the next 2023 International Six Days Enduro that will be held in San Juan, Argentina, this November. Spain has never been able to bring the trophy home despite having been runner-up three times and being on the podium in the last two editions.
To put an end to this, Cristóbal Guerrero has picked up Josep García, two-time enduro world champion and scratch winner of the 2021 ISDE in Italy and 2022 in France; Sergio Navarro, 2020 Youth World Champion, as well as his brother Alejandro and Jaume Betriu, E3 vice-champion in 2020 and 2021.
The Spanish Trophy team for the 97th edition of the ISDE:
Josep García – E1 – KTM 250 4T
Sergio Navarro – E1 – Husqvarna 250 4T
Alejandro Navarro – E2 – Beta 350 4T
Jaume Betriu – E3 – KTM 300 2T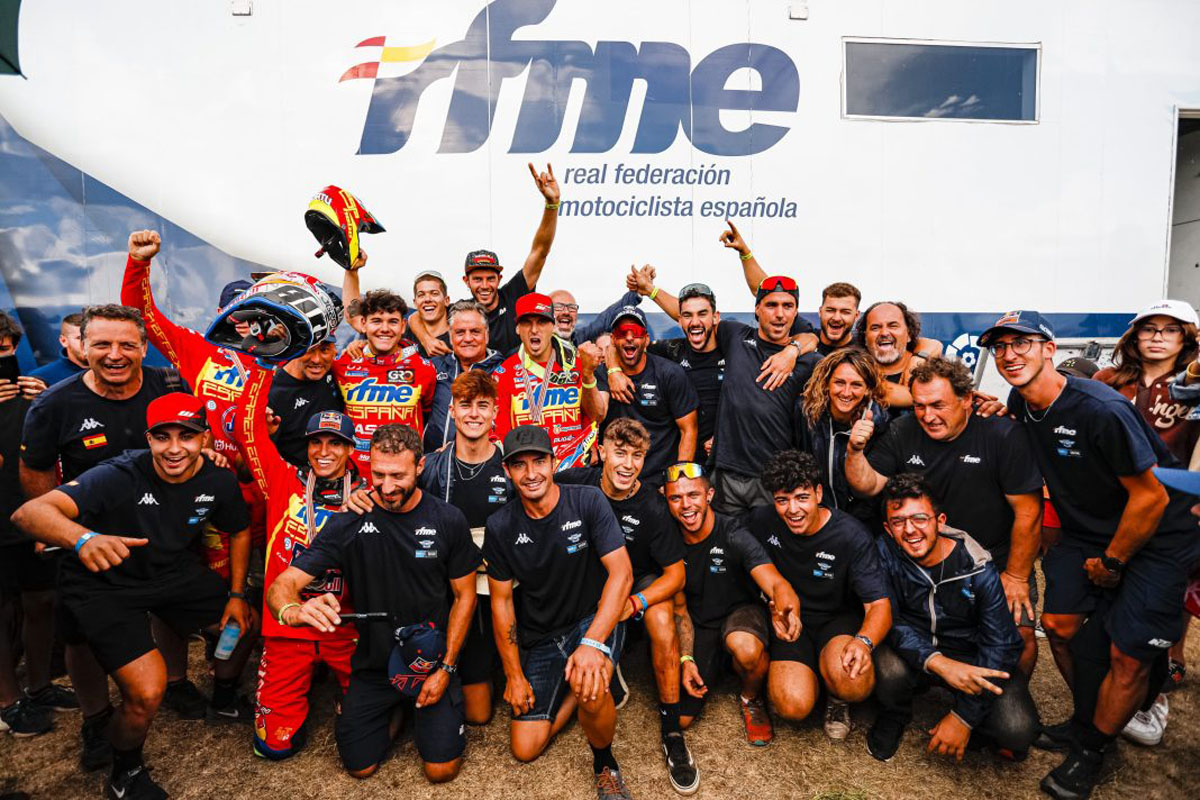 "This year we will only send a Trophy team," says Cristóbal Guerrero. "The four chosen are, to this day, the strongest both in the World Cup and in the National Championship and they deserve it. I think we can play a great role and we will fight to be as high as possible and, if everything goes well, why not think about our first victory in the Trophy".
The Spanish team is among the great favourites to win the World Trophy along with the United States and last year's winner, Great Britain, as well as the always strong France and Italy, even though this year they have renewed their squad with youngsters.
Photo Credit: Future7Media