Italian Enduro: Double win for Freeman the mud master
Results from rounds five and six of the 2020 Italian Enduro Championship where Brad Freeman takes a double victory, Steve Holcombe jumps into the points lead and the weather wreaks havoc in Darfo Boario.
After two busy weekends, the majority of the Enduro World Championship riders and teams headed to Italian Enduro Championship in Darfo Boario for rounds five and six. Across the two days racing in Brescia, north of Bergamo, Brad Freeman and the weather were the dominant features. Exceptionally heavy rain caused the cancellation of some tests and riders faced a wet and wild opening day before conditions dried a little for day two.
Day one though belonged to the trio of British riders with Freeman being joined by Beta Factory Racing teammate Steve Holcombe and Jet Racing's Joe Wootton on the "Absolutes" overall podium. Freeman mastered the conditions to take over 40 seconds margin of victory.
On day two the conditions were drier and the margins were closer but the result was the same, another win for Freeman who has now taken three of the six overall victories in the 2020 season.
Second overall on day two went to Andrea Verona (the TM Racing rider was sixth on day one) with Holcombe dropping to third overall, again just a narrow margin ahead of compatriot Joe Wootton.
A 4-5 scorecard over the weekend for Thomas Oldrati sees the RedMoto Honda rider hand over the leader's red plate to Steve Holcombe. Holcombe now leads the 2020 championship standings (after six of eight rounds) on 94pts, Oldrati is on 87pts and Freeman on 75pts.
Lettenbichler trades WESS for timecard enduro
Notable entrant in Darfo Boario was WESS World Champion, Manuel Lettenbichler. The German has been out of action for much of 2020, most recently due to an injury, but delivered impressive top 10 results on both days.
https://www.instagram.com/p/CF5CJ21q0-G/
Round 5 results: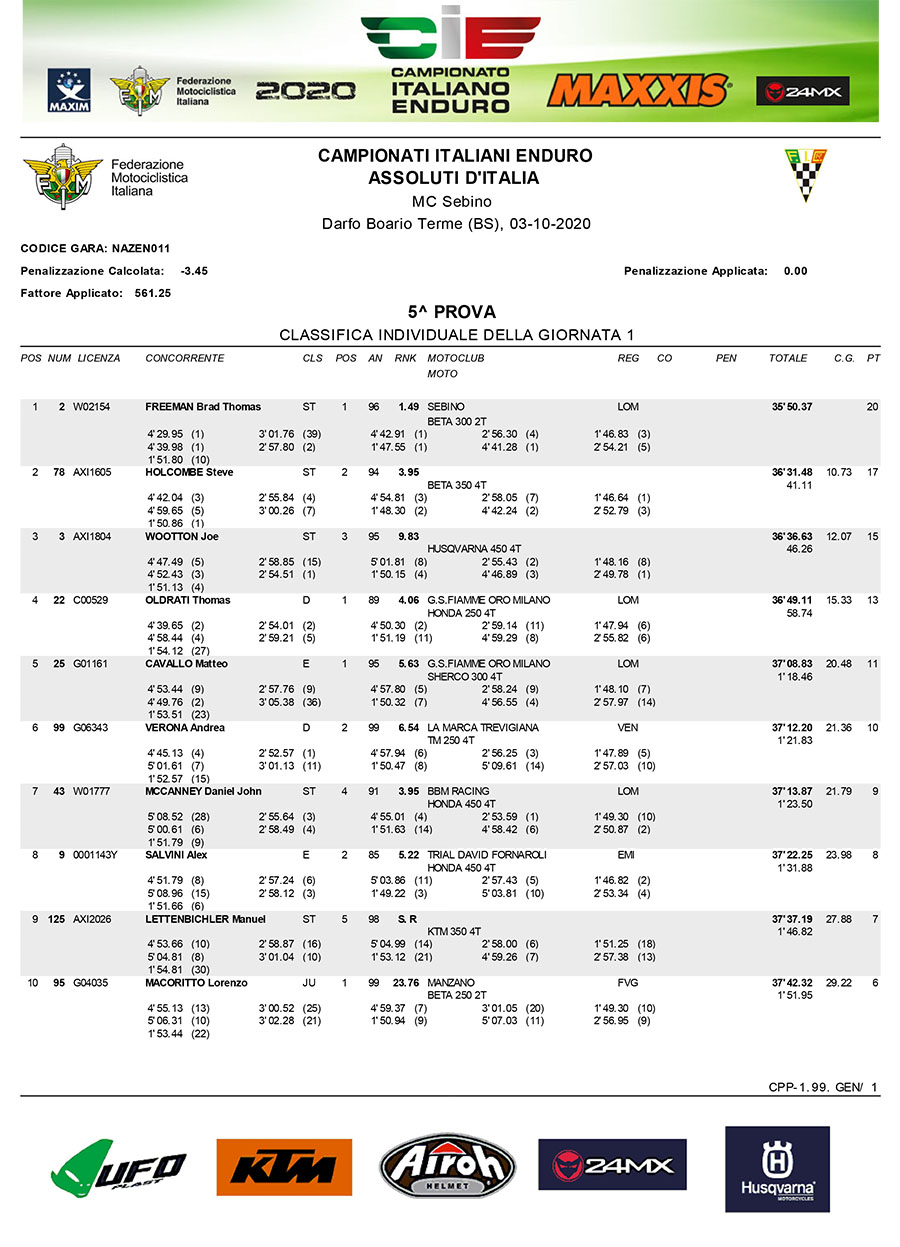 Round 6 results: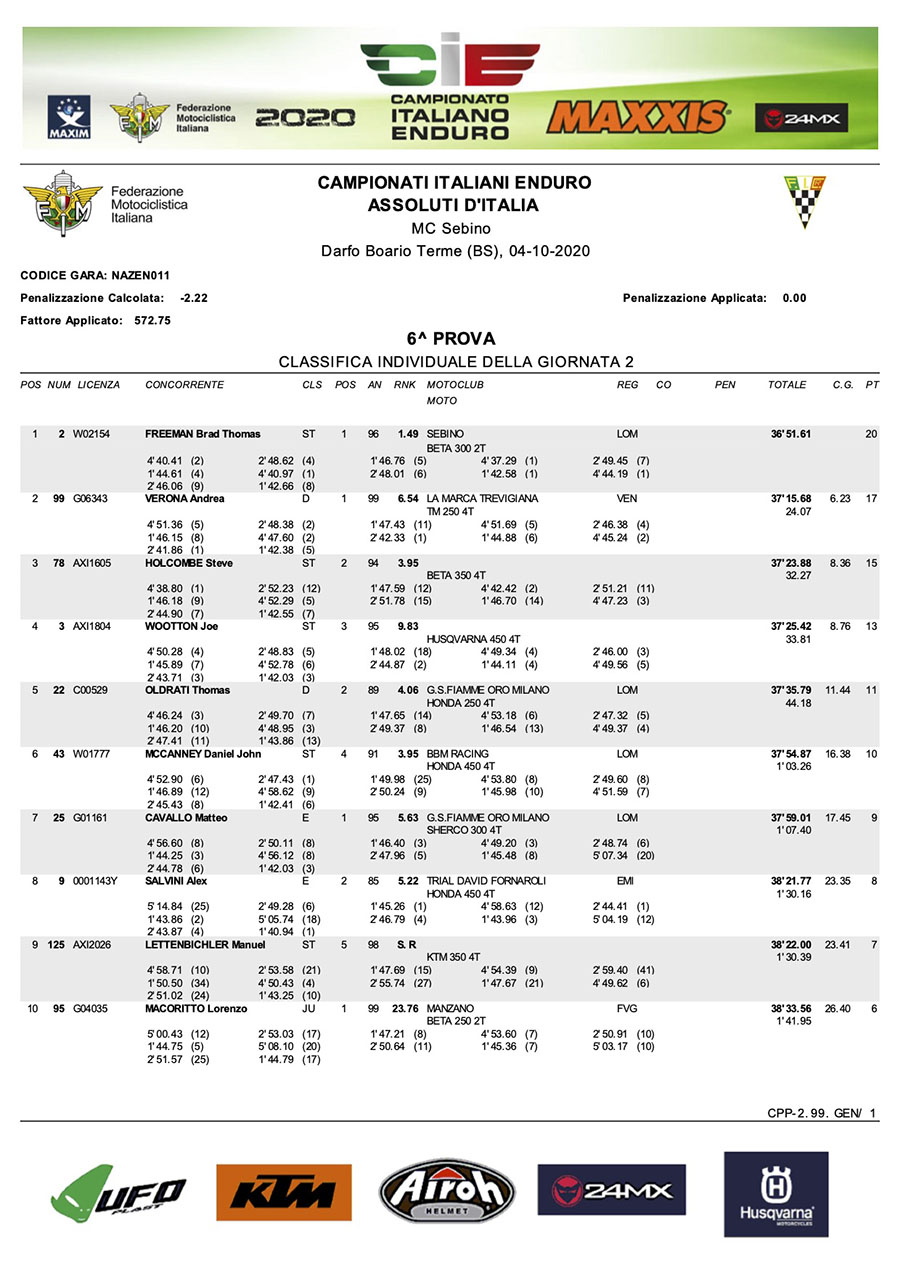 Full results and more information: www.italianenduro.com
Photo Credit: Enduro21 | Andrea Belluschi