Italian Enduro: Results feed – Wil Ruprecht victorious across two days in Sicily
Results and video highlights from rounds two and three of the 2021 'Assoluti' Italian Enduro Championship in Sicily where Australian Wil Ruprecht capped a perfect weekend for TM Racing with victory ahead of his teammate Matteo Cavallo.
Italian 'Absolutes' Enduro Championship rounds 2 + 3 in a nutshell:
Wil Ruprecht took his TM 300 four-stroke to victory by margins of 19 and 25 seconds respectively on each day. The Boano Team rider had threatened it in the past but finally was able to string the test wins together consistently to be in charge of the timesheets both days.
Matteo Cavallo was also on form for the Boano squad taking a 2-2 scorecard and finishing as best Italian after a fight for the podium with Thomas Oldrati and Lorenzo Macoritto.
On his first race outing this season after breaking his hand in, and first time out on the big RedMoto CRF450RX, Oldrati took the class honours and pulled a 3-4 scorecard across the two days.
After placing fifth on day one behind Sherco's Antoine Magain, Macoritto completed a TM Racing podium with P3 on Sunday, day two, his best result in the Italian senior series.
We always point this out but it remains worth noting, the top 20 (at least) in the Italian series is a who's who of world enduro and makes fascinating reading. Among them was Jamie McCanney in at the deep end on his race return to enduro and posting a 12-13 scorecard just ahead of compatriot Dan Mundell who scored a brace of P14s on his first race back after serious leg injury.
It was far from business-as-usual this weekend for the Beta Racing team who had World Champ and round one winner Steve Holcombe a non-starter due to a hand injury. His teammate Brad Freeman struggled to match the test times of the leading riders. In fact the reigning E3 World Champion uncharacteristically scored sixth and ninth for the two days.
Assoluti Italian Championship Rnd2 results (day 1 in Sicily):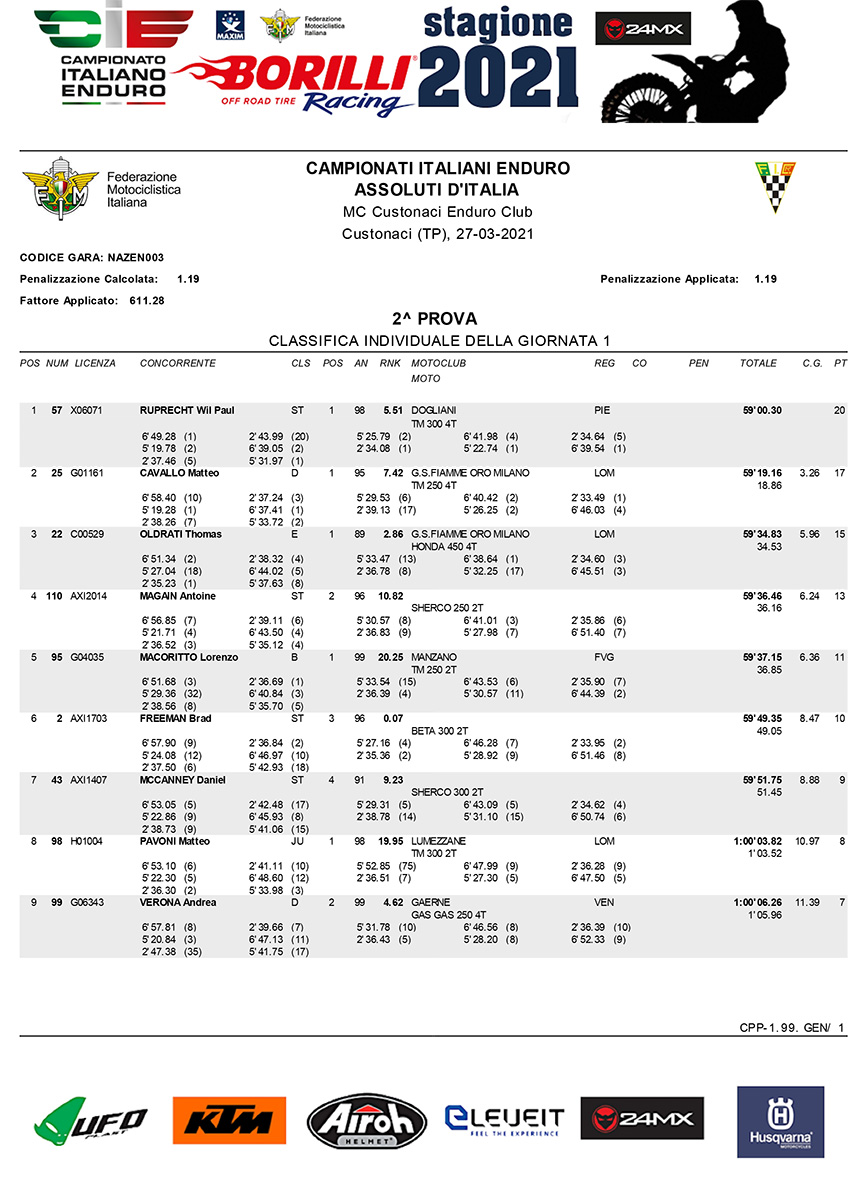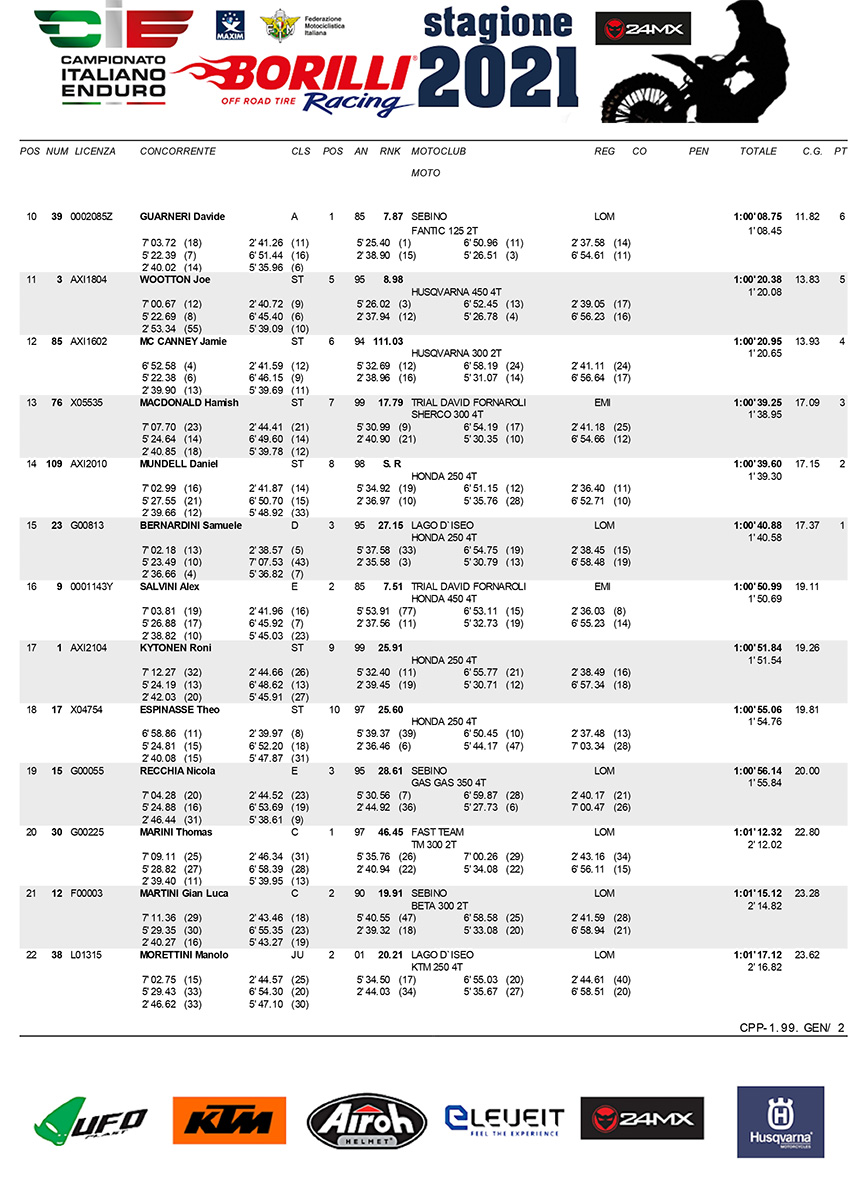 Video highlights from day 1:
Assoluti Italian Championship Rnd3 results (day 2 in Sicily):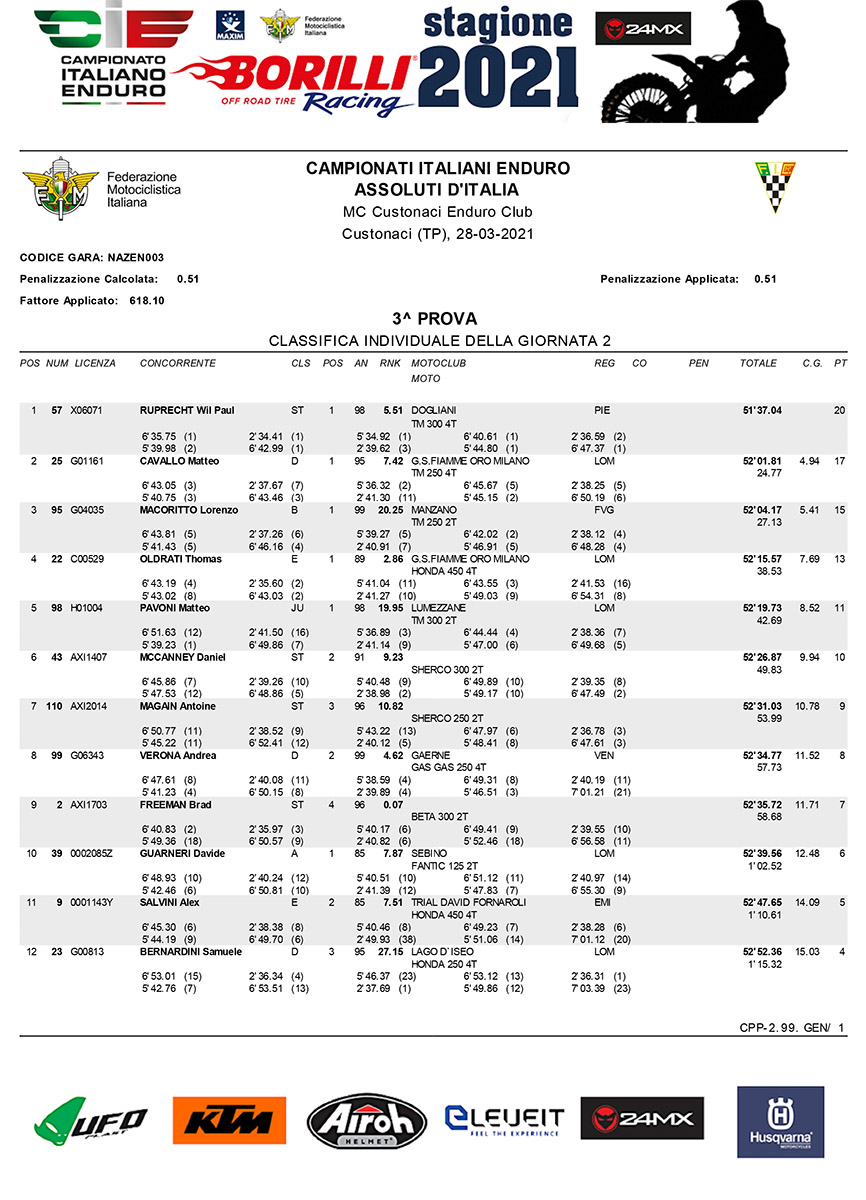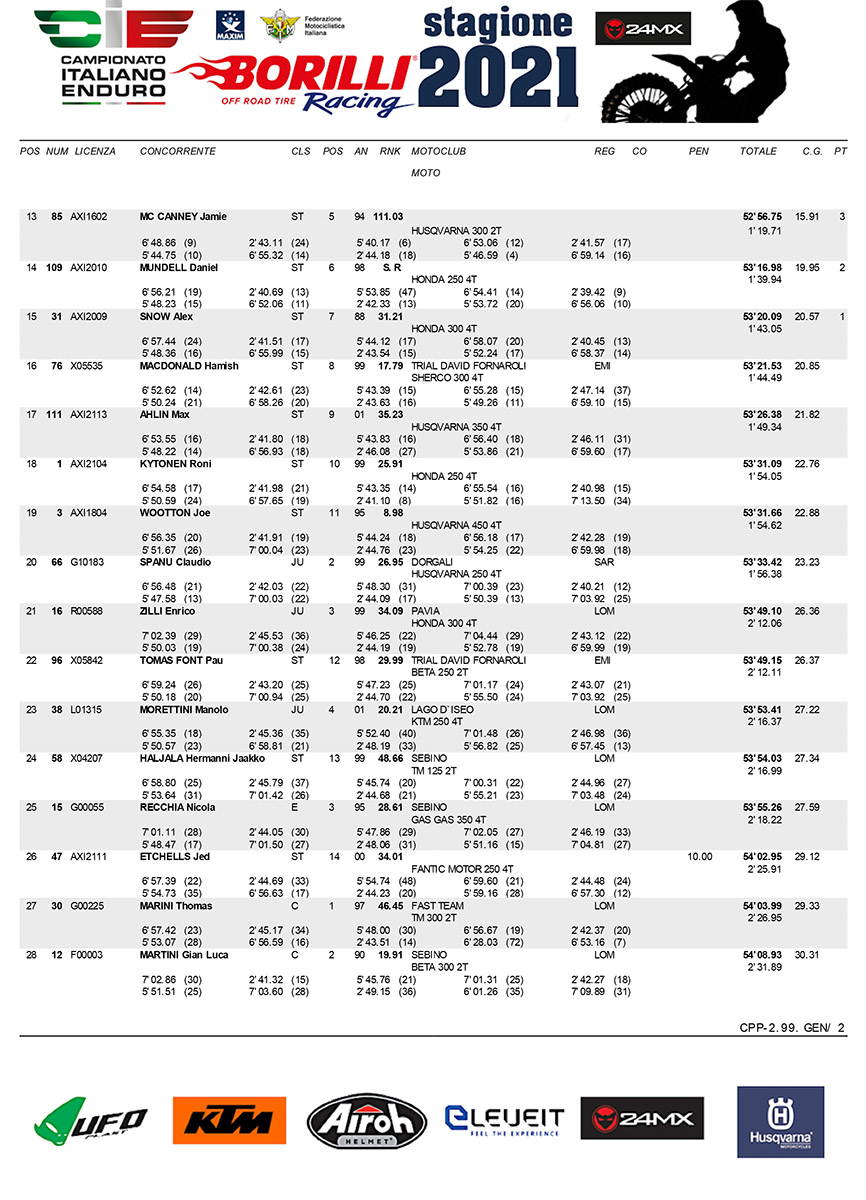 Day 2 (Rnd3) video highlights:
Full results and more information: www.italianoenduro.com
Photo Credit: Dario Agrati