Japan Enduro Championship: Iizuka takes advantage at Rusutsu Two Day Enduro
Japanese EnduroChampionship visits the ski resort of Rusutsu in Hokkaido for rounds four and five of the 2021 season – Iizuka makes hay while Hosaka rides with a broken collarbone.
Although the influence of COVID-19 continues to be unstable in Japan, the 2021 Japanese Enduro Championship schedule has not changed significantly and all events are being held. Rounds four and five headed north to Hokkaido for the Rusutsu Two Day Enduro, a classic enduro with a track of about 35km per lap including public roads and single tracks.
The daily routine of four laps and two, 4.5km special tests ridden eight times, each with a distance of about 4.5km, and with one with set on the Rusutsu ski resort slopes.
Hosaka riding injured
Sherco Japan's Tsubasa Iizuka was the rider to watch from the beginning of day one. "I didn't increase the pace very much in the first half." Explains Tsubasa. "This is because my competitor Hosaka is injured. But he was faster than I expected, so I pushed in the second half."
Main championship rival Yoshikazu Hosaka on the GASGAS was riding with a broken clavicle from the previous JNCC race but still finished in second on day one, albeit in pain. Experienced Yamaha rider Yutaro Uchiyama took third place.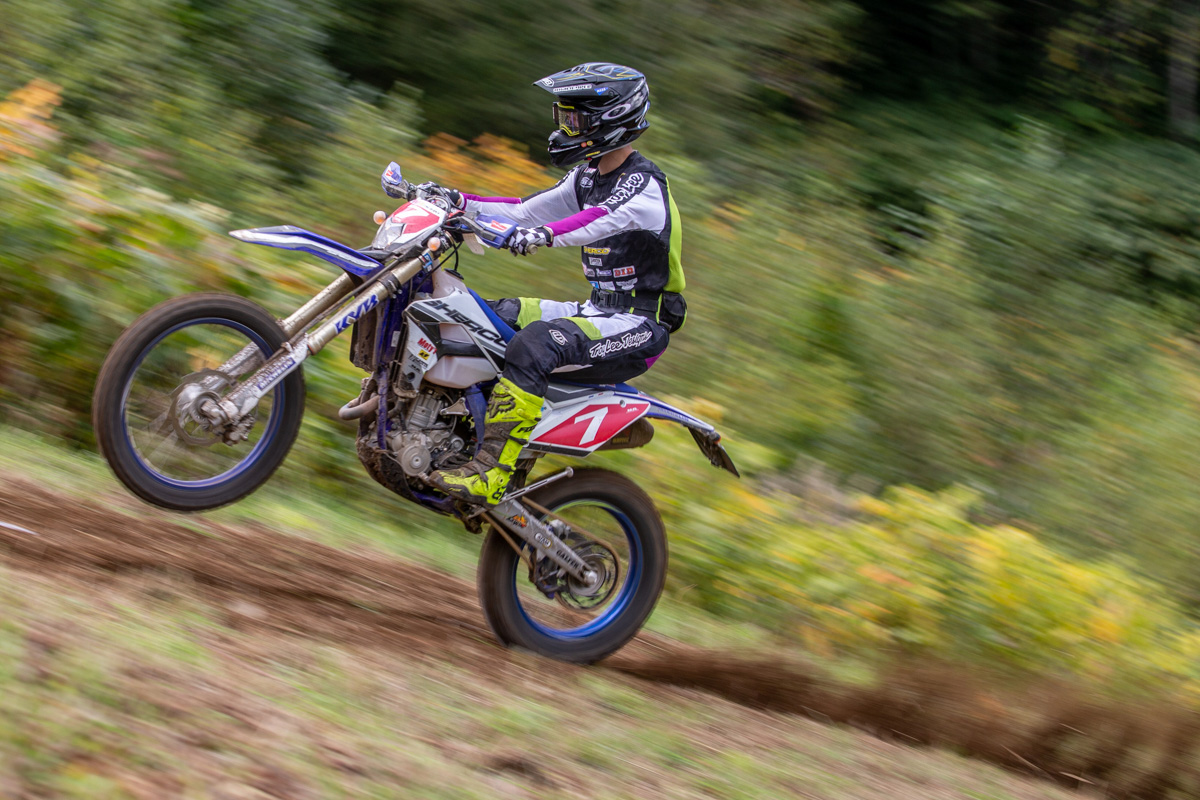 Conditions remained good on Sunday but the special test got increasingly beaten up. Iizuka's strong performance continued though and he was in charge from the beginning to win the overall on both days.
The win means Tsubasa also took the lead on the rankings: "Yesterday, Hosaka's time was better than I expected, so I attacked from the beginning. I prefer rough tracks, so feeling great all day," said Iizuka.
New GASGAS rider Hosaka expressed his motivation, "I think I've done everything I can. I'll prepare well for the final round in November." Said Yoshikazu who finished ahead of Yamaha's Yutaro Uchiyama in third place.
Tomoya Suzaki (Kawasaki) won the B class overall across both days ahead of a Hokkaido local rider Takayuki Baba (Beta) who brought home a popular second place.
In the Women's class, 17-year-old Asuna Hosaka won the both days on her 85cc Kawasaki KX.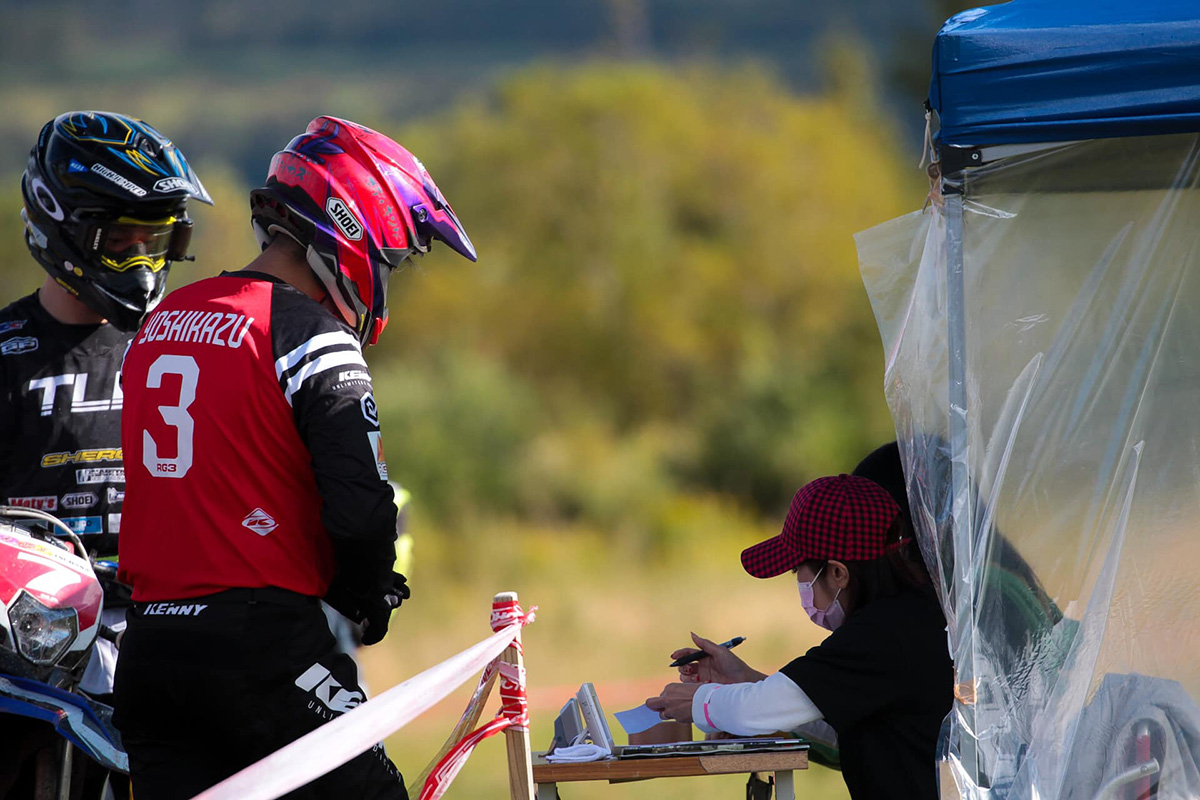 JEC Rusutsu results, day 1:
A-class
1. Tsubasa Iizuka, Sherco, 33:25.33
2. Yoshikazu Hosaka, GASGAS, 33:27.50
3. Yutaro Uchiyama, Yamaha, 33:45.66
4. Tomoki Ogami, Beta, 33:59.06
5. Yukihito Ota, KTM, 34:18.34
6. Yutaro Saito, Beta, 35:00.78
B-class
1. Tomoya Suzaki, Kawasaki, 34:20.53
2. Takayuki Baba, Beta, 35:00.39
3. Youhei Tominaga, KTM, 36:26.09
4. Kazuma Tazaki, Yamaha, 36:40.16
5. Takaya Fujimura, Yamaha, 36:54.13
6. Toshiyasu Yamanishi, Yamaha, 37:06.27
Women's class
1. Asuna Hosaka, Kawasaki, 29:26.66
DAY 2, A-class
1. Tsubasa Iizuka, Sherco, 42:17.51
2. Yoshikazu Hosaka, GASGAS, 42:27.05
3. Yutaro Uchiyama, Yamaha, 44:14.69
4. Tomoki Ogami, Beta, 44:39.71
5. Yukihito Ota, KTM, 44:49.86
6. Ren Ishidoya, Beta, 45:39.32
B-class
1. Tomoya Suzaki, Kawasaki, 44:52.57
2. Takayuki Baba, Beta, 46:26.58
3. Youhei Tominaga, KTM, 46:54.98
4. Toshiyasu Yamanishi, Yamaha, 47:22.88
5. Takaya Fujimura, Yamaha, 48:29.38
6. Takahisa Kai, KTM, 49:26.35
Women's class
1. Asuna Hosaka, Kawasaki, 28:52
Words: BIG TANK
Photo Credit: Bike-man, JEC official