Tsubasa Iizuka wins maiden JEC title for Sherco in Sugo
A fourth place finish at the final Japanese Enduro Championship round of the 2021 season at the Sugo 2 Day Enduro was enough for Tsubasa Iizuka to seal his and Sherco's maiden JEC title.
Rounds six and seven of the all-Japan Enduro Championship, the final weekend in the 2021 season, the Sugo Two Days Enduro landed in the central region of Japan with titles still to be decided. The long season that started in March and has had its own share of problems due to the pandemic restrictions but the JEC crew finally got it done.
The Sugo 2 Days is an event with two independent rounds and a final motocross at the end of the schedule in ISDE-style.
The 25km lap included three special tests, a nice single track transfer section in the woods which was technical at times but thankfully the weather was good for both days this year.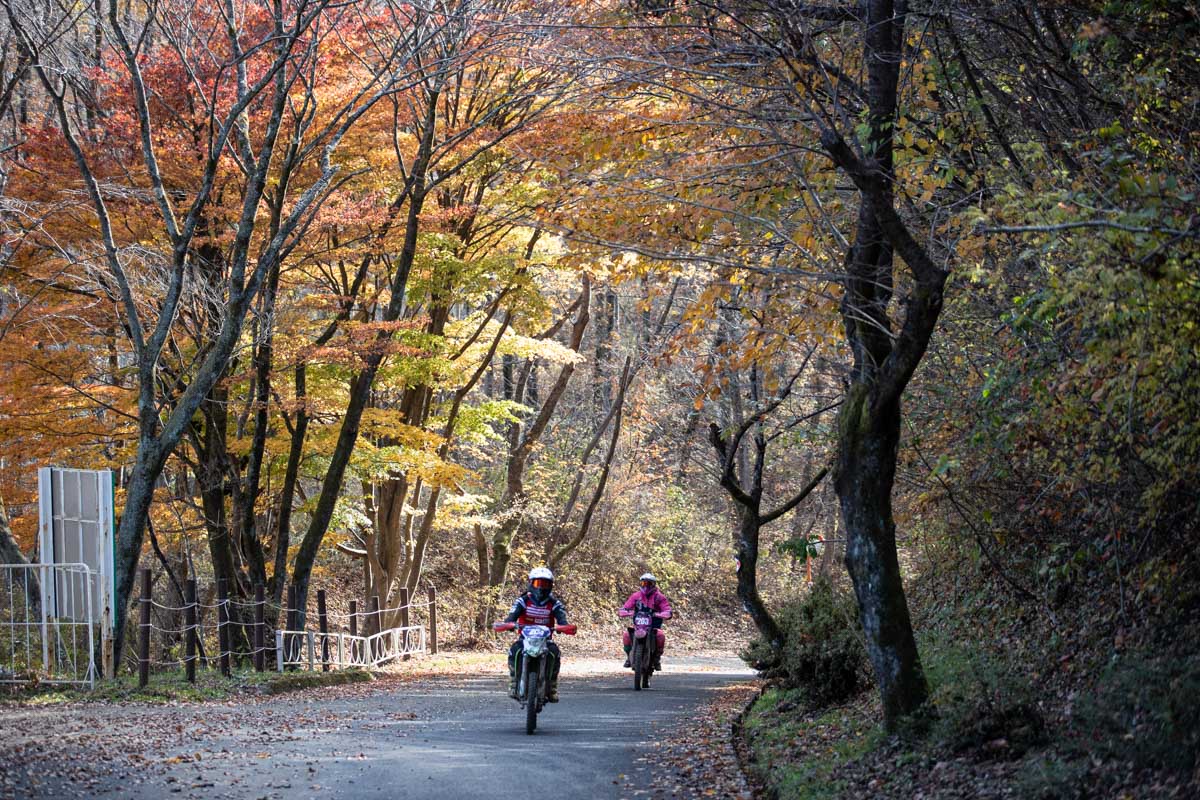 Sugo day 1
Defending champion Tadashi Kugimura led the race on the Beta Japan machine from the beginning. Making his JEC debut, motocross rider Ryouta Baba finished second, eight seconds behind Kugimura.
Yamaha mounted Baba said, "I wasn't particularly confident in the extreme test, but I was surprised that the time was better than I expected."
"Baba was on a 125cc, but the battle was very fast. Tomorrow, I will concentrate more and attack." Added Kugimura.
The championship points leader, Sherco's Tsubasa Iizuka, stepped on the podium in third place which meant he widened the gap over Yoshikazu Hosaka in the title race.
Day 2 – title decider
The last Sunday of the season was also sunny from the morning and started in the best conditions. Tadashi Kugimura took advantage and sealed another win for the weekend. On the other hand, Ryouta Baba, who had finished well on Saturday, was disqualified due to the mistake of missing a special test – those MX boys...
That allowed Ryousuke Enokida to slip into second place ahead of Yoshokazu Hosaka who came in third.
Tsubasa Iizuka as the ultimate star of the show though. He had been leading in points standing since the last round in Hokkaido and his fourth place finish in Sugo was enough to win the title which was both his and Sherco's first JEC title.
"I graduated from school and got a job." Said an emotional Lizuka. "As a result, I can no longer ride a motorcycle as I used to. At one point I gave up on winning, but I decided to make an effort. I trained a lot before going to work and after work every day. So I am very happy now. I would like to thank all the people who supported me!"
Results JEC 2021 R6/7
DAY 1
A-CLASS
1. Tadashi Kugimura, Beta, 34:47.66
2. Ryouta Baba, Yamaha, 34:55.97
3. Tsubasa Iizuka, Sherco, 35:42.94
4. Takanori Nakajima, Yamaha, 35:50.34
5. Yoshikazu Hosaka, GASGAS, 36:02.45
6. Yukihito Ota, KTM, 36:34.42
B-CLASS
1. Tomoya Suzaki, Kawasaki, 37:02.07
2. Takayuki Baba, Beta, 38:36.69
3. Youhei Tominaga, Hobda, 38:58.63
4. Toshiyasu Yamanishi, Yamaha, 40:00.79
5. Masashi Nagashima, Beta, 40:25.14
6. Kohaku Aoki, Beta, 40:31.44
Women's class
1. Harumi Ota, Yamaha, 36:36.19
2. Asuna Hosaka, Kawasaki, 37:34.28
3. Ayako Wada, Yamaha, 41:26.66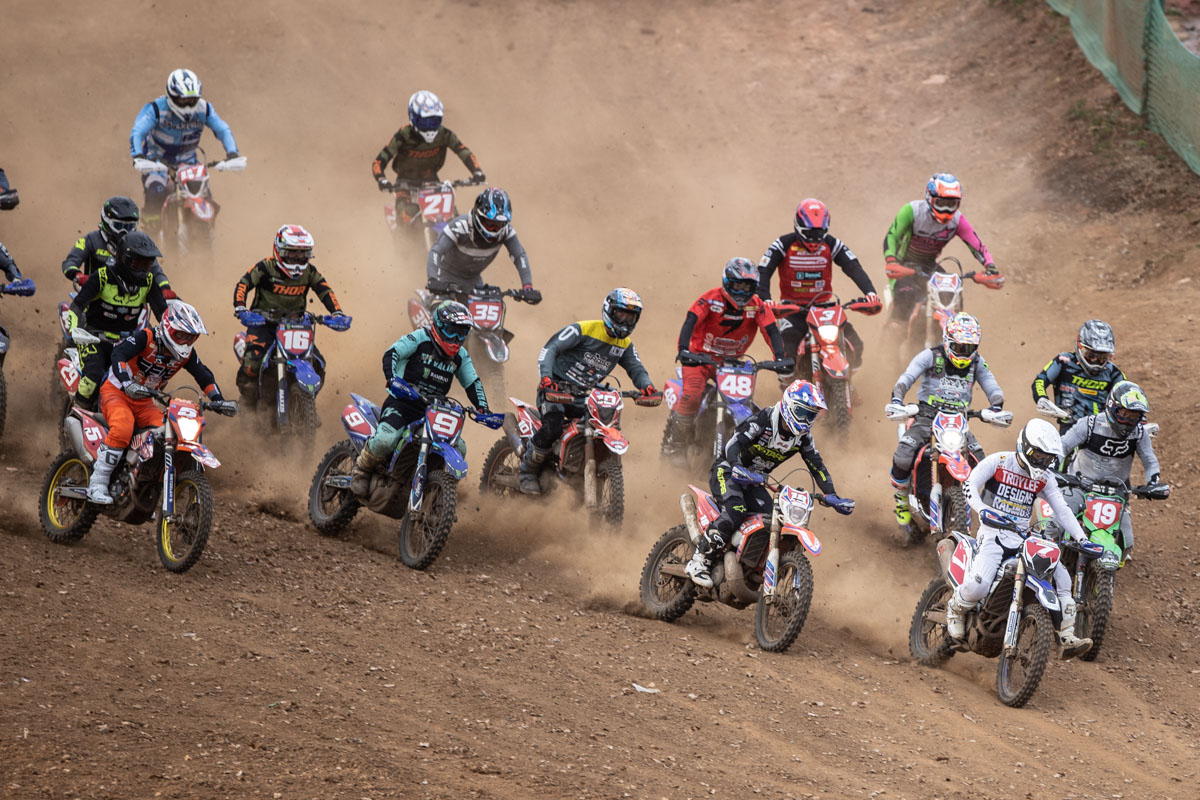 DAY2
A-CLASS
1. Tadashi Kugimura, Beta, 34:21.75
2. Ryousuke Enokida, Yamaha, 34:47.15
3. Yoshikazu Hosaka, GASGAS, 35:05.63
4. Tsubasa Iizuka, Sherco, 35:07.10
5. Takanori Nakajima, Yamaha, 35:30.35
6. Tomoki Oogami, Beta, 36:11.94
B-CLASS
1. Tomoya Suzaki, Kawasaki, 36:36.37
2. Takayuki Baba, Beta, 38:50.43
3. Kohaku Aoki, Beta, 39:32.87
4. Toshiyasu Yamanishi, Yamaha, 39:52.49
5. Masashi Nagashima, Beta, 39:58.78
6. Kazuma Tazaki, Yamaha, 40:23.85
Women's class
1. Harumi Ota, Yamaha, 36:28.67
2. Ayako Wada, Yamaha, 38:57.20
Words Credit: Hisashi Haruki | BIG TANK
Photo Credit: Masanori Inagaki | off1.jp