2022 Japan Enduro Championship: Baba-san dominates the JEC opening round
Round one of the 2022 Japanese Enduro Championship at the Tejas Ranch in Hiroshima saw Yamaha's Ryota Baba take the win.
Japan's new enduro season began in Hiroshima last weekend, March 20 with at the traditional season opener known to be a mud race every year. True to form it rained until Saturday of race week again this year, and the track was in wet condition come Sunday morning.
By the time the riders pushed their bikes out of the parc ferme the weather was fine and the track was drying as they faced one special test on the course of about 20 kilometres per lap, tackled seven times. The total time for the special test was around 50 minutes in the day.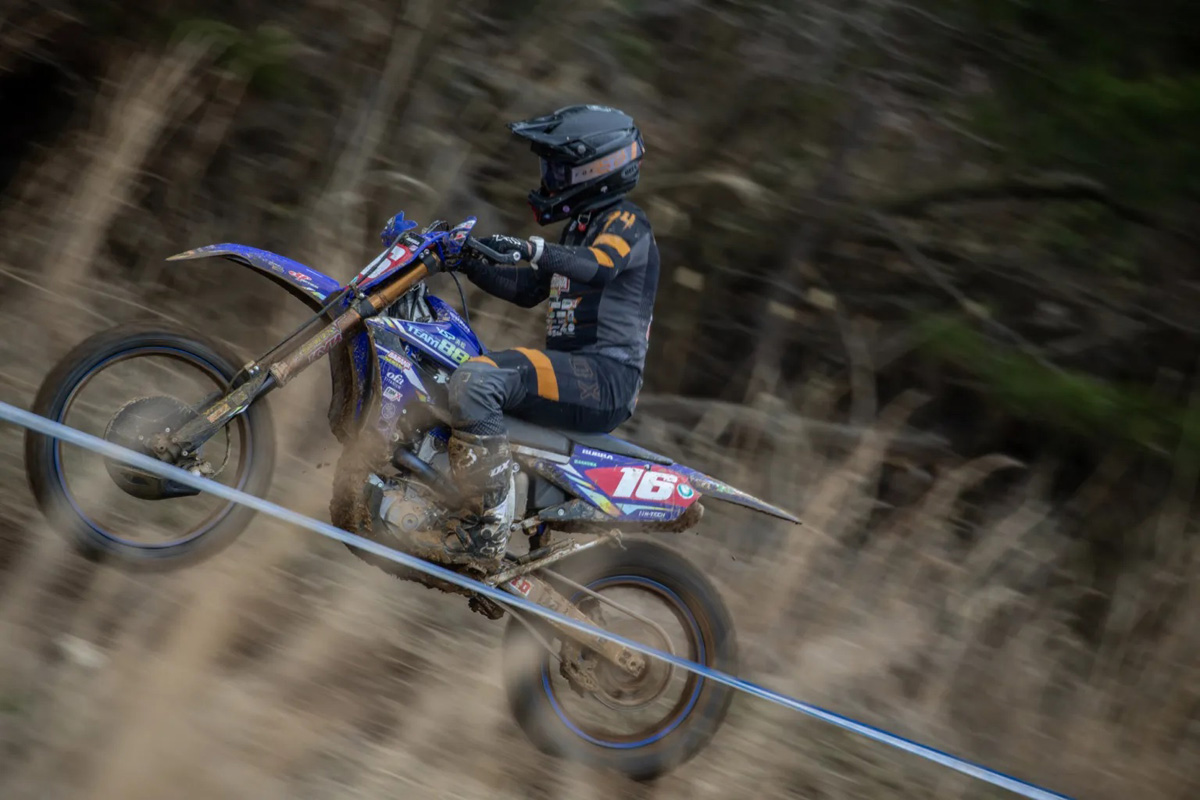 Former motocrosser Ryota Baba, who participated in the final round of last year with a 125cc Yamaha, switched for a YZ250FX for this opening round and promptly set the best time from the start.
That early speed brought an advantage which he carried and from the middle test of seven Baba kept solid to win the A class and scratch. "I was accustomed to riding a four-stroke in my MX carrier," said Baba-san, "so I was able to run well. Today, my brother supported me so I was able to race with confidence."
Another MX rider Takase Tanaka took second place ahead of Tsubasa Iizuka who brought Sherco their first JEC title last season. "Today was a day when I felt a lot of pressure." Explained the reigning champion who is good in the mud conditions. "So, I tried to ride calmly. I'm glad I was able to finish in a good position with many competitors in the race."
GASGAS 125-mounted Harumi Ota who plans to participate in some of this year's Enduro GP rounds, won the women's class.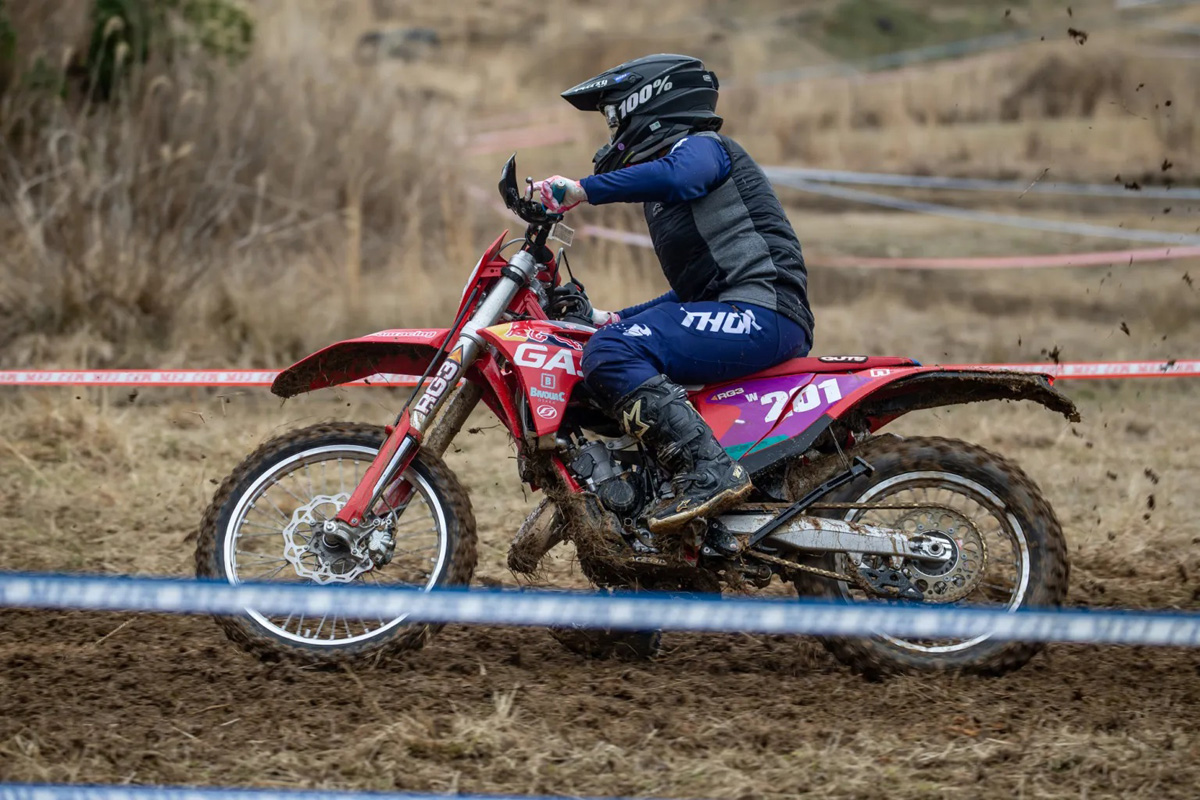 JEC 2022 Round 1 results:
A-Class
Ryota Baba, Yamaha YZ250FX
Takase Tanaka, Honda CRF250R
Tsubasa Iizuka, Sherco 300SEF-R
Ryosuke Enokida, Husqvarna FC350
Yoshikazu Hosaka, GASGAS EC350F
Tadashi Kugimura, Beta RR 200
B-Class
Takumi Mukaibou, Yamaha YZ250FX
Kazuki Mori, Honda CRF250R
Akira Sunada, Suzuki RM125
Toshiyasu Hoshino, Yamaha YZ250FX
Hironori Kanada, Beta RR2T250
Takumi Hirano, Yamaha YZ125X
Women's class
Harumi Ota, GASGAS MC125
Mika Momii, Yamaha YZ125X
Asuna Hosaka, KTM125SX
Words: Hisashi Haruki - BIG TANK
Images: Satoru Ii - off1.jp