JNCC 2020: Japan's biggest race series wraps-up 2020
Hailed as Japan's most popular off-road racing series, the Japanese National Cross Country series (JNCC) brought to a close the major international race championships with the final round at Kawagoe City Off-Road Village on Sunday.
Like many series' this year, JNCC was hit by restrictions during the summer but in the end, the eighth and final round took place deep into the calendar year.
The series has a partnership with GNCC Racing with a race format conforming to USA premier series and which ordinarily attracts riders from the States to the final race of the season each year – sadly for obvious travel reasons, American riders weren't able to make the trip.
That didn't stop more than 300 riders gathering at the Kawagoe City Off-Road Village on Sunday December 20 to compete in what must be the last major race of the 2020 season. The race programme saw a 30-minute race for kids and a 90-minute race for amateur riders in the morning ahead of the main three-hour race in the afternoon.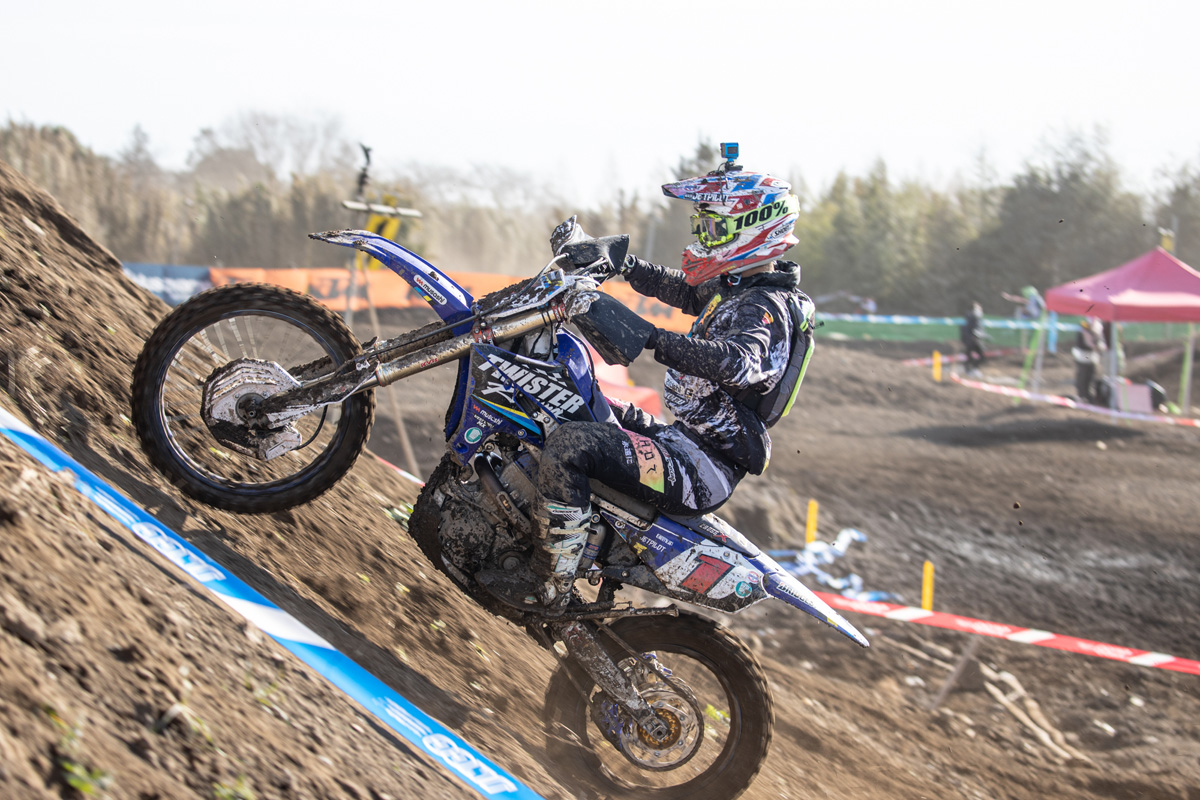 The feature race saw a close battle between Makoto Ogata on the Honda CRF450RX and Manabu Watanabe on a Yamaha YZ450F from the start. When the three hours ticked past the gap between the two riders was still only a few seconds but in the end it was Yamaha-mounted Watanabe, who had already won the championship at the penultimate round, who won this final race of 2020.
In the A class, for up-coming riders, Yoshikazu Hosaka grabbed the class win and took P9 overall onboard the new GASGAS.
Results JNCC 2020 final round:
1. AA1, Manabu Watanabe, Yamaha YZ450F
2. AA1, Makoto Ogata, Honda CRF450RX
3. AA1, Daiki Baba, Yamaha YZ250X
4. AA1, Kenji Suzuki, Yamaha YZ250X
5. AA1, Yoshitaka Atsuta, Honda CRF450R
6. AA1, Fumitaka Nozaki, Yamaha YZ250FX
7. AA1, Masahiro Kobayashi, Yamaha YZ250X
8. AA1. Shinichi Inoue, Kawasaki KX250SE
9. A, Yoshikazu Hosaka, GASGAS EC250
10. A, Ginga Ohashi, Yamaha YZ250X
11. R1, Tomoya Suzaki, Kawasaki KX250SE
12. A, Tsubasa Iizuka, Sherco SE-R250
13. AA1, Kouta Murakami, Honda CRF250L
14. AA1, Ryo Uchijima, KTM250SX
15. AA1, Nobuya Watarai, Kawasaki KX125
Words Credit: Hisashi Haruki | BIG TANK Magazine
Photo Credit: Masanori Inagaki | off1.jp