Josep Garcia victorious in Lalin for Spanish Enduro Rnd2
Red Bull KTM Factory Racing's Josep Garcia has taken victory across two days of action in Lalin for round two of the 2021 Spanish Enduro Championship beating Sergio Navarro and Christophe Nambotin for the overall podium.
To anyone looking at the foliage in these images from Lalin maybe it isn't quite what you expect from Spain? But the north-west corner can get damp and, like northern Portugal, is exactly why Enduro thrives in this part of Europe.
Whatever the conditions, Josep Garcia thrives and the KTM factory rider took the scratch and E2 class win across both days, despite misjudging the conditions and going with a hard tyre when he put his bike into parc ferme. "We thought it would not rain as much and I chose a hard tyre," explains Josep, "in the morning, it started to rain and a soft compound would have been better. Despite not feeling very comfortable, I got a good result.
"On Sunday, I felt better, but I made three mistakes in the specials. However, I was finally able to win with a good margin of seconds."
Sergio was the first of the diminutive Navarro brothers on the time sheets taking his GASGAS to an impressive second overall and P1 in E1 class on both days. Sergio is beginning to consolidate his place among the senior riders and won E1 class on both days, plus took second and third places in Scratch.
"I started relaxed and got hooked on a climb and crashed," says Navarro. "So I had to push hard on the last lap."
"On Sunday I went all out from the beginning and held nothing back. In the end Nambotin beat me into second place Scratch in the last test, but I'm very happy with how the weekend went."
Nambotin not at his best in the grass tests
The conditions were prime for grass test specialist Christophe Nambotin but the Sherco riders says he wasn't at his best, despite taking the E3 class win and took P3 overall. Nambo headed a small bus load of French riders making the relatively short trip across the border along with compatriots including Nathan Bererd and Christophe Charlier.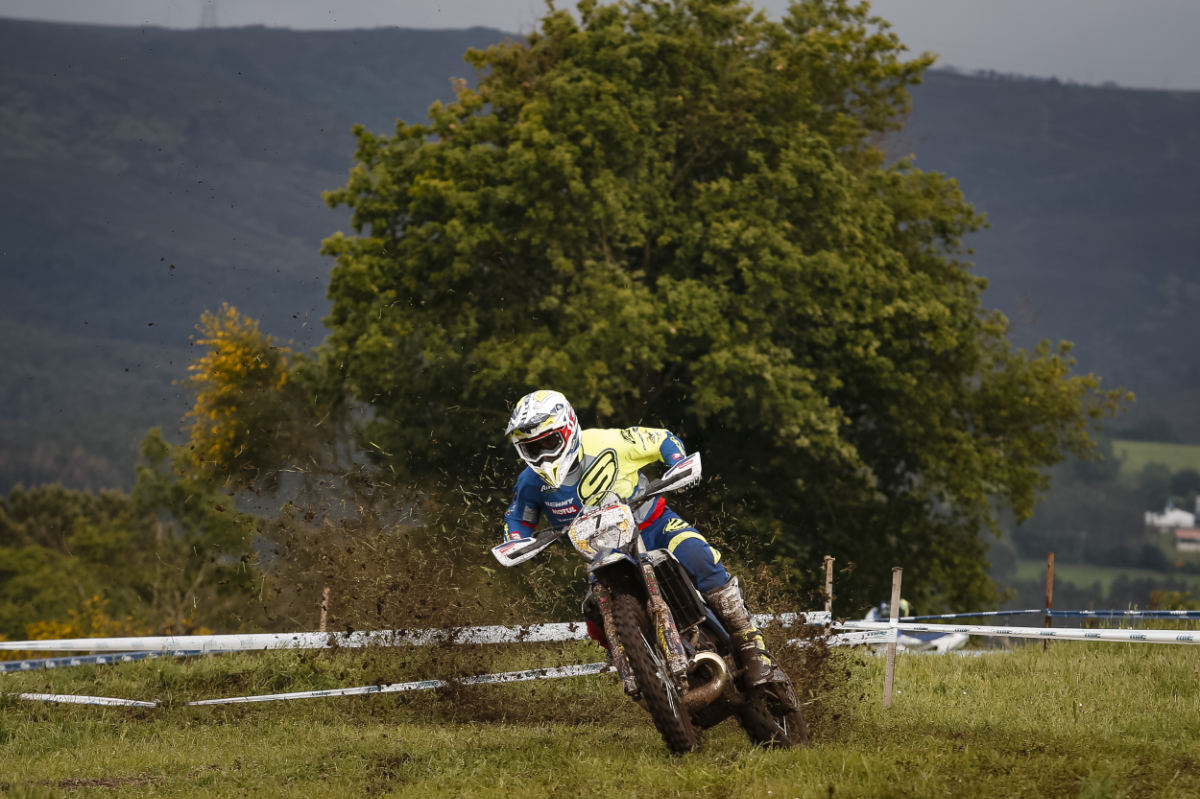 "In the end I was able to patch up the weekend," admitted Nambotin who fell too many times in the Cross Test. "It was all grass and that's usually where I'm fastest, but yesterday I didn't have my day." Says the former Enduro World Champion.
"Betriu has been setting very good times but I managed to be fast and until the last stage I didn't know what was going to happen. Fortunately, I was victorious in the category and I was second Scratch."
Despite shoulder ligament damage, Jaume Betriu pushed Nambotin all the way in class but finished just six seconds back for fourth overall ahead of Picarzo Cortes.
2021 Spanish Enduro Championship round two Scratch classification across two days: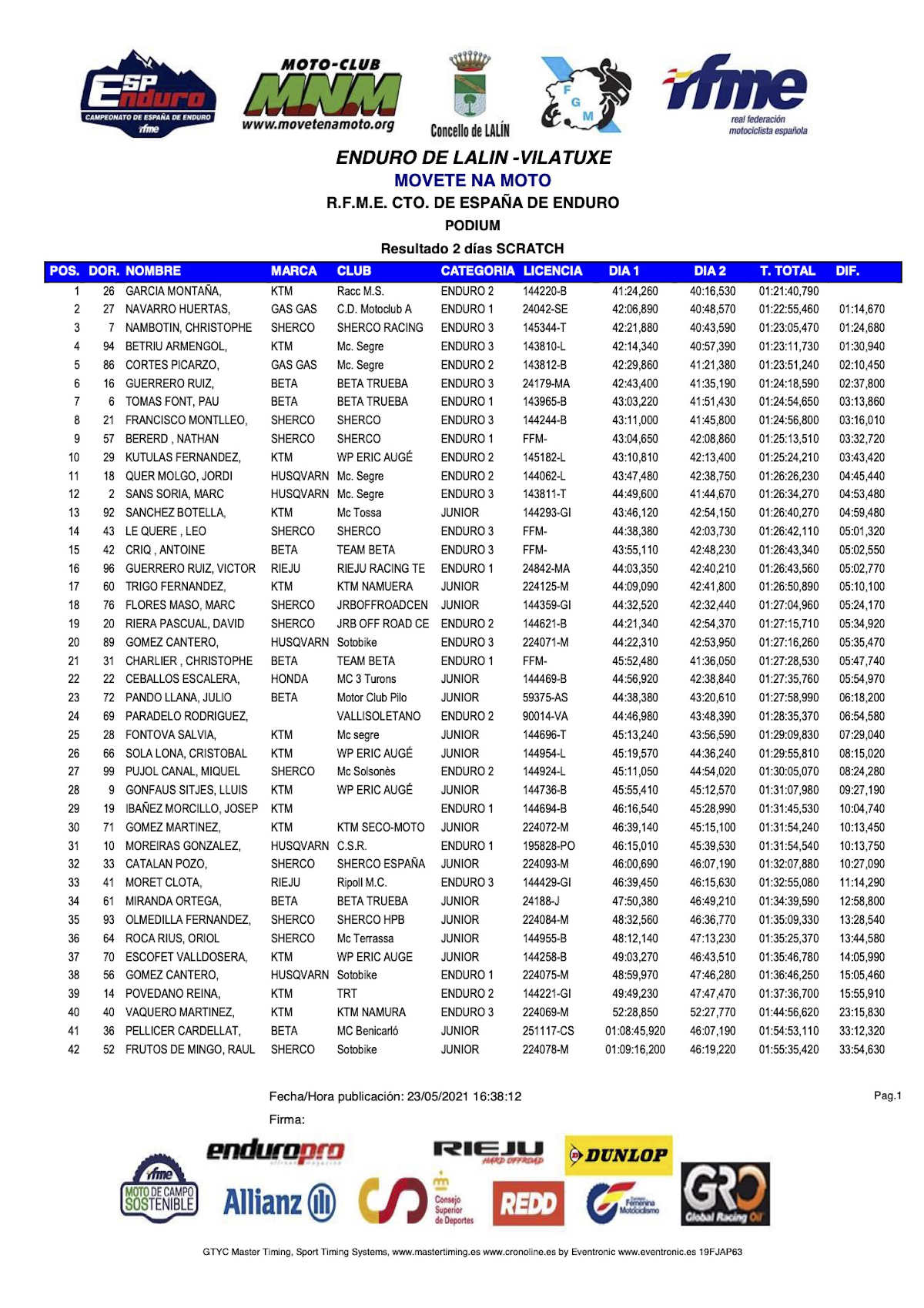 Full results: www.rfme.com
Video Credit: Future7Media | Nicki Martinez