2021 Sonora Rally results: third win for Ricky Brabec at Mexican Desert Rally
Monster Energy Honda's Ricky Brabec takes victory at the 2021 Sonora Rallahead of Skyler Howes and HRC teammate Jose Cornejo, it was the 2020 Dakar Rally winner's third win in succession at the Mexican race.
Brabec may have made the five-stage rally in the Altar desert in northern Mexico look easy on the timesheets – he held a comfortable time gap from stage two onwards – but actually only won two out of the five stages.
Challenges came from Rockstar Husqvarna's new signing Skyler Howes and Monster Energy Yamaha Racing's Andrew Short as well as his own Honda teammate, Jose Ignacio Cornejo across the 1500 kilometre route of which over 900 was timed special.
After Short went out halfway through the race with a stomach illness, and Howes already suffering over 10 minutes deficit after navigation equipment issues, Brabec was able to keep it clean and fast out front overall to finish with a 13-minute gap to his rivals.
"The Sonora Rally was five days, five roadbooks. It was a long week." Said Brabec. "Definitely felt longer than five days. But we made it to the end, no injuries and we made it to the top of the box. Congratulations to Skyler, my teammate, Norman and the rest of the competitors who finish. We're definitely looking forward to next year. Thanks to the organization for putting together a race close to home so we can come out here, practice reading roadbooks and training."
The Monster Energy Rally team, who split in half to post two riders in Mexico and two (Joan Barreda and Pablo Quintanilla) across in Spain, had Johnny Campbell in charge of the team for the first time at Sonora.
Notching up another second-placed finish at the Sonora, Skyler Howes says he is grateful to be at his first rally as an official Factory racer for Rockstar Husky: "A lot had to come together in a short time, thank you so much to the team for making it happen. [We] had some bugs with the nav equipment this week but otherwise had a clean rally. Great training and seat time on the new machine and great times with good people."
Free entry to Dakar for Norman
Behind the battle of the Pro riders, the "Road to Dakar" qualification race was won by Kendall Norman who finished fourth overall. The class within the race acts as training and part of the qualification process towards Dakar 2022 and Norman topped the results ahead of Mason Klein (who had started the week in fine style with fastest overall time on stage one) and Justin Morgan.
The result gives Norman free entry to the Dakar Rally in Saudi Arabia next January.
2021 Sonora Rally overall results: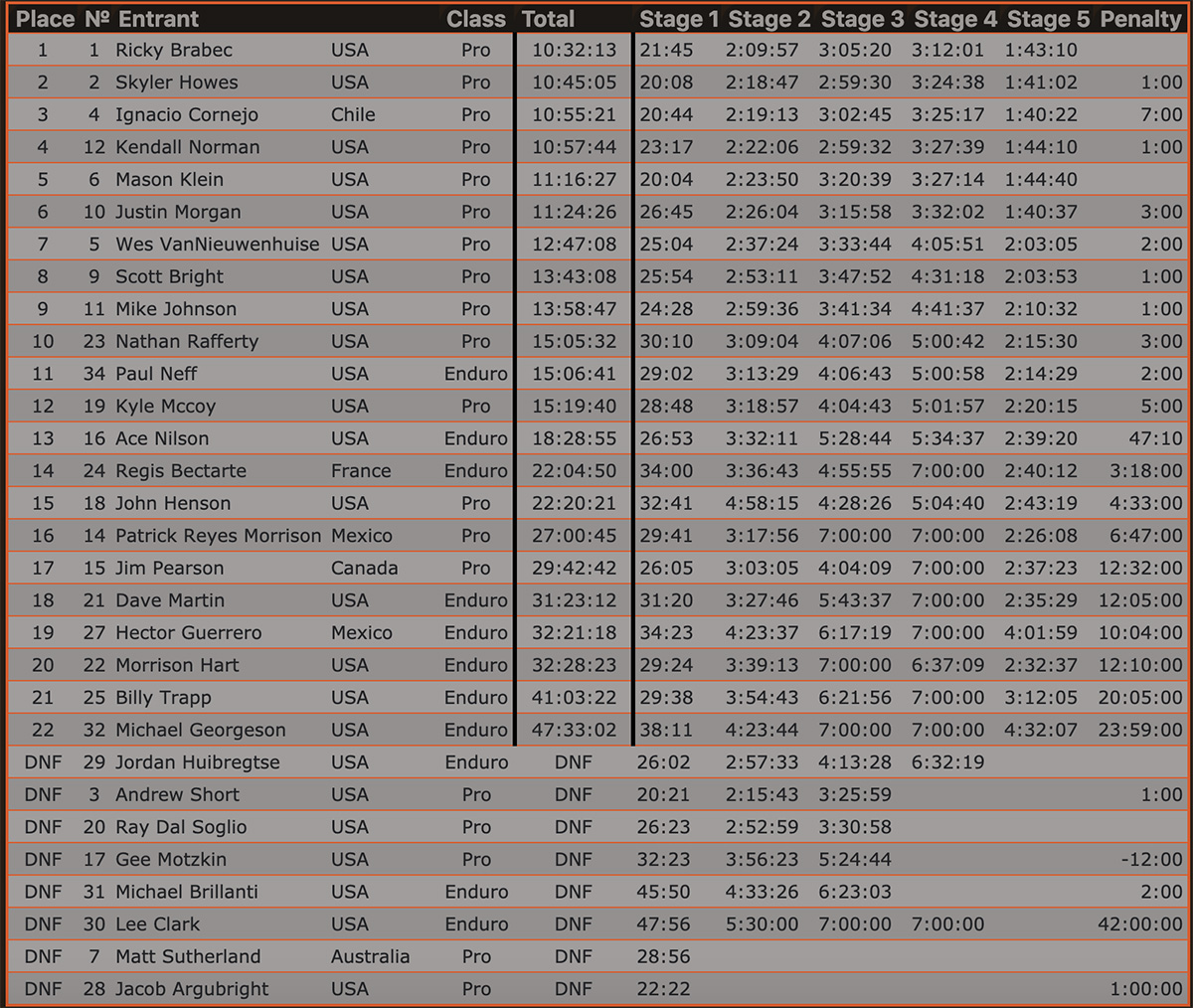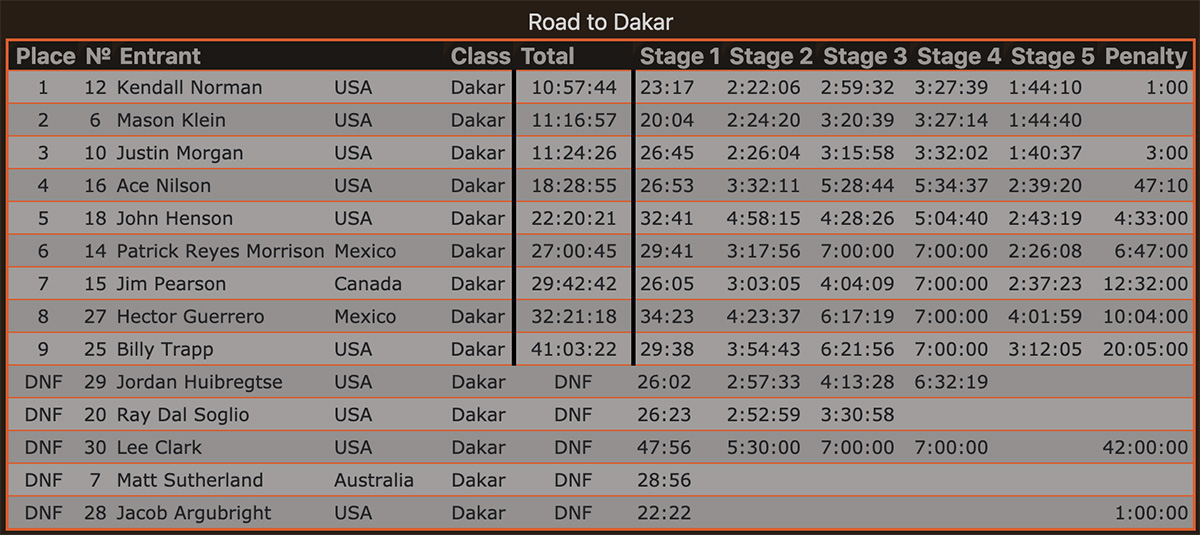 Photo Credit: Sonora Rally/WestX1000