Andalucía Rally 2020: details revealed for pre-Dakar shakedown event
After the Rally of Morocco was cancelled just three weeks ago, David Castera's work team have set to work moving the event to Europe for the 2020 Andalucía Rally on October 6-10.
Replacing the Moroccan rally in the calendar is no easy task at short notice but the new event in the Southern Spanish region will "maintain the spirit of the rally-raid" according to Castera's crew who will use roadbook navigation for motorcycle classes across four days racing
Part of the point of the rally is to allow rookies in the motorcycle category to accumulate the experience and knowledge necessary with the roadbook and navigation to earn their passport for the next Dakar 2021. The event also looks set to bring experienced Dakar riders one of their few races in preparation for the 2021 event.
The Andalucía Rally will be held from October 6 to 10 and will have its nerve centre in a farmhouse located near the town of Villamartín. The main bivouac will be the starting and finishing point for each stage and the only place for team assistance. This bivouac will also host the technical and administrative verifications on October 5 and 6.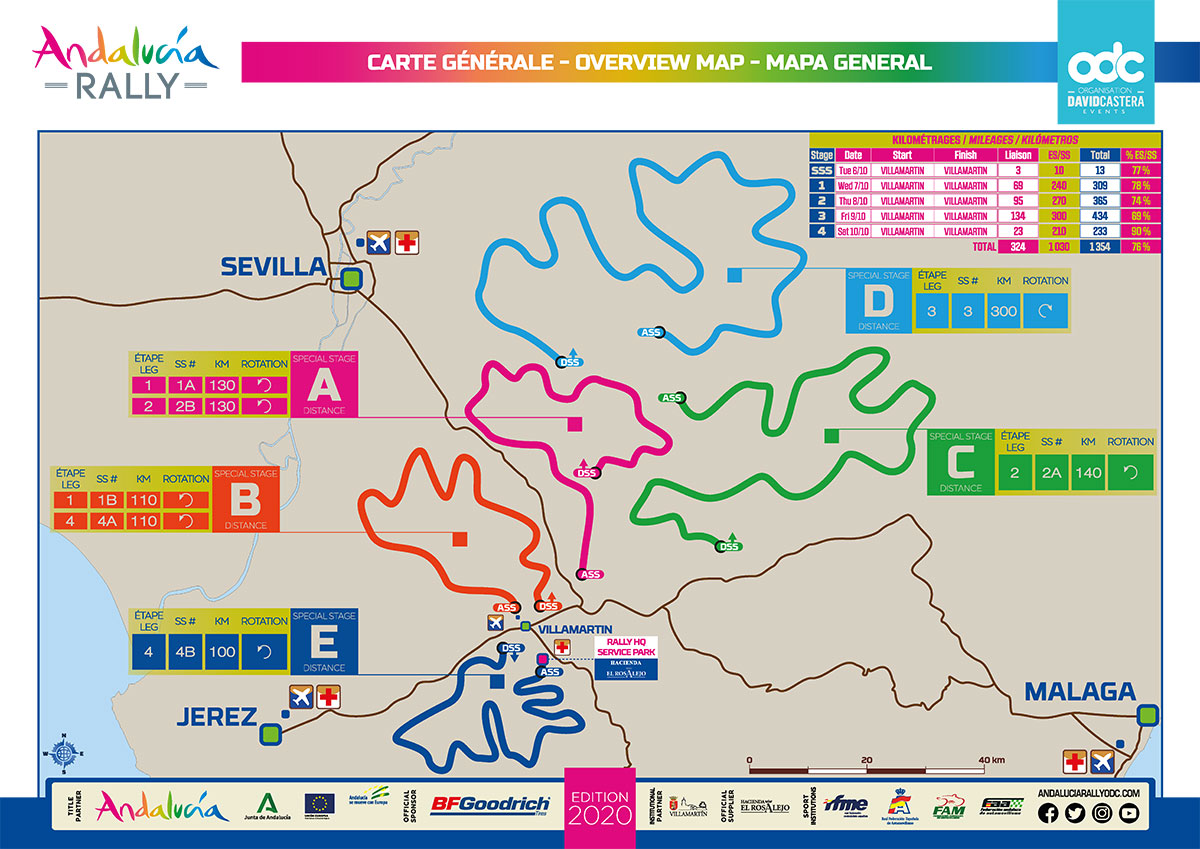 On the afternoon of the sixth, the race begins with the Super Special - approximately a 10-kilometre route that will determine the starting order of stage one.
The main race then runs from October 7-10 across four stages with a total route of approximately 1000 kilometres. Stages one, two and four will consist of two loops, while stage three will consist of a single 300-kilometer special.
Race direction are keen to be clear the route will not be Baja type with arrows to indicate the correct direction, "there will be a good paper roadbook for motorcycles".
Andalucía Rally programme:
September 28: Registration closes
October 3: Opening of the service park from 2pm.
October 4: Shakedown
October 5:
- 08:00 Opening of Administrative Checks
- 10:00 Opening of Scrutineering
- 6:00 p.m. Press conference
- 20:00 General briefing
October 6:
- 07:00 Administrative and Technical Checks
- 14: 00-19: 00 Super Special
October 7, 8, 9 and 10: Stages 1 to 4
October 10: Awards ceremony at 8:00 p.m.
More information: Rally Andalucía