Brabec, Howes and Cornejo ready for 2021 Sonora Rally
Ricky Brabec, Skyler Howes, Andrew Short and Nacho Cornejo are the headline acts set to race the Sonora Rally in Mexico on May 10-14 – their first event since the 2021 Dakar and Howes' first race on the Rockstar Husqvarna Rally bike.
Based in the city of San Luis, Colorado, after admin and technical checks on Sunday, May 9, riders face five stages through the Altar desert on the border with Mexico and Arizona from May 10-14.
Dakar runner-up, Ricky Brabec says the Sonora Rally is one of his favourite events and will be wearing the number one plate as the reigning champion. This seventh edition of the Sonora in the Altar desert promises to be one of the most extensive in North America and typical of Brabec's home terrain.
"The Sonora Rally is one of my favourite rallies!" Says Brabec. "The terrain, the people and the food are great! I'm looking forward to competing against my team-mate Nacho Cornejo and defending my 2020 title.
"This year's race will be quite competitive and I will have to prepare five good stages if I want to win. The team has been working hard and I will do my best."
The Monster Energy Honda Team will have Chilean rider José Ignacio Cornejo will accompanying his teammate with rally ace Johnny Campbell at the helm.
"I feel very honoured to support and coordinate the race team for Monster Energy Honda Team and HRC in the Sonora Rally," says Campbell. "In addition to defending champion Ricky Brabec, team-mate Nacho Cornejo will join us on this great adventure. It will be great to have him with us and it should make for a very interesting race!" concludes the American cross-country rally legend.
First time out for Howes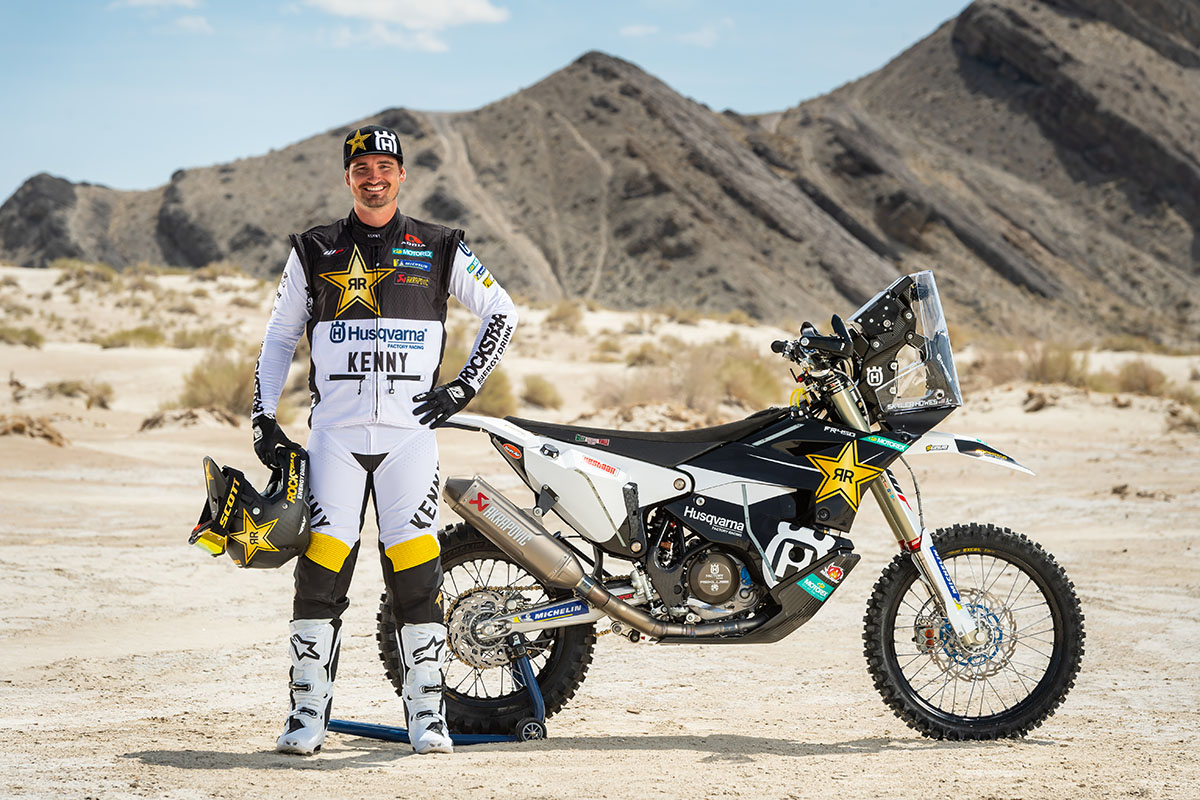 The pair will be joined in the Pro rider class by Skyler Howes who has recently signed with the Rockstar Energy Husqvarna Rally Team. This will be Skyler's first official outing on the Husqvarna FR 450 Rally bike. Skyler will be hoping to go one better after conceding the 2020 Sonora race win to Brabec in the final stage.
The event forms part of the Road to Dakar programme and will not only see amateur riders preparing themselves for the big event but also the use of a digital roadbook, issued each morning before the start, as will be used in the 2022 Dakar.
Update: Yamaha Racing's Andrew Short was also announced as a late sign-up for the event.
More information: www.sonorarally.com
Photo Credit: RallyZone + Husqvarna