Dakar Rally 2021 news & results: Toby Price takes the win – Skyler Howes leads overall
Results from stage three of the 2021 Dakar Rally where Toby Price went from 28th place start position to win on the day while USA privateer rider Skyler Howes takes the overall rally lead.
Stage three of the 2021 Dakar Rally saw a familiar story unfold as Toby Price, Kevin Benavides and Matthias Walkner were the top three riders on a 629km route that looped around and back to the same bivouac Wadi Ad-Dawasir.
It was a fast and at times windy stage which began in dunes but took in some wide, open spaces and just over 400km of special which winner Toby Price completed at an average speed of 121kmh (75mph)…
On the flip side of this rapidly polishing coin are yesterday's top three: Joan Barreda, Ricky Brabec and Pablo Quintanilla. Leading the way and navigating where others could aim at their dust trails, they finished 20 minutes off the pace in 30th, 25th and 23rd respectively.
Just a thought, but if this cat and mouse continues then can we already predict who will arrive in the lead on January 15? (You do the maths).
While this game is going on a certain number of riders are occupying the middle ground, not hitting the top of the timing sheets but equally not dropping down the order much each day either. The chief beneficiary of that today is American rider Skyler Howes who took his best ever Dakar stage result of fourth to chalk up a major mark in his career: he is the current leader of the Dakar Rally…
Howes, who was best privateer in 2020 with ninth place, has a 33 seconds margin over Kevin Benavides. The Honda rider in second is basically on the same page as Price in terms of the battle between the big guns and is certainly a contender for the win. Xavier De Soultrait is third overall and Price fourth – all are within a couple of minutes of the leader.
Yesterday's stage winner Barreda is eighth overall, nine minutes down while his teammate and reigning champ Brabec is 13th and 12 minutes behind. All will change tomorrow no doubt on what promises to be the longest stage of the rally at over 800 kilometres at they head to Riyadh.
2021 Dakar Rally Stage 3 results: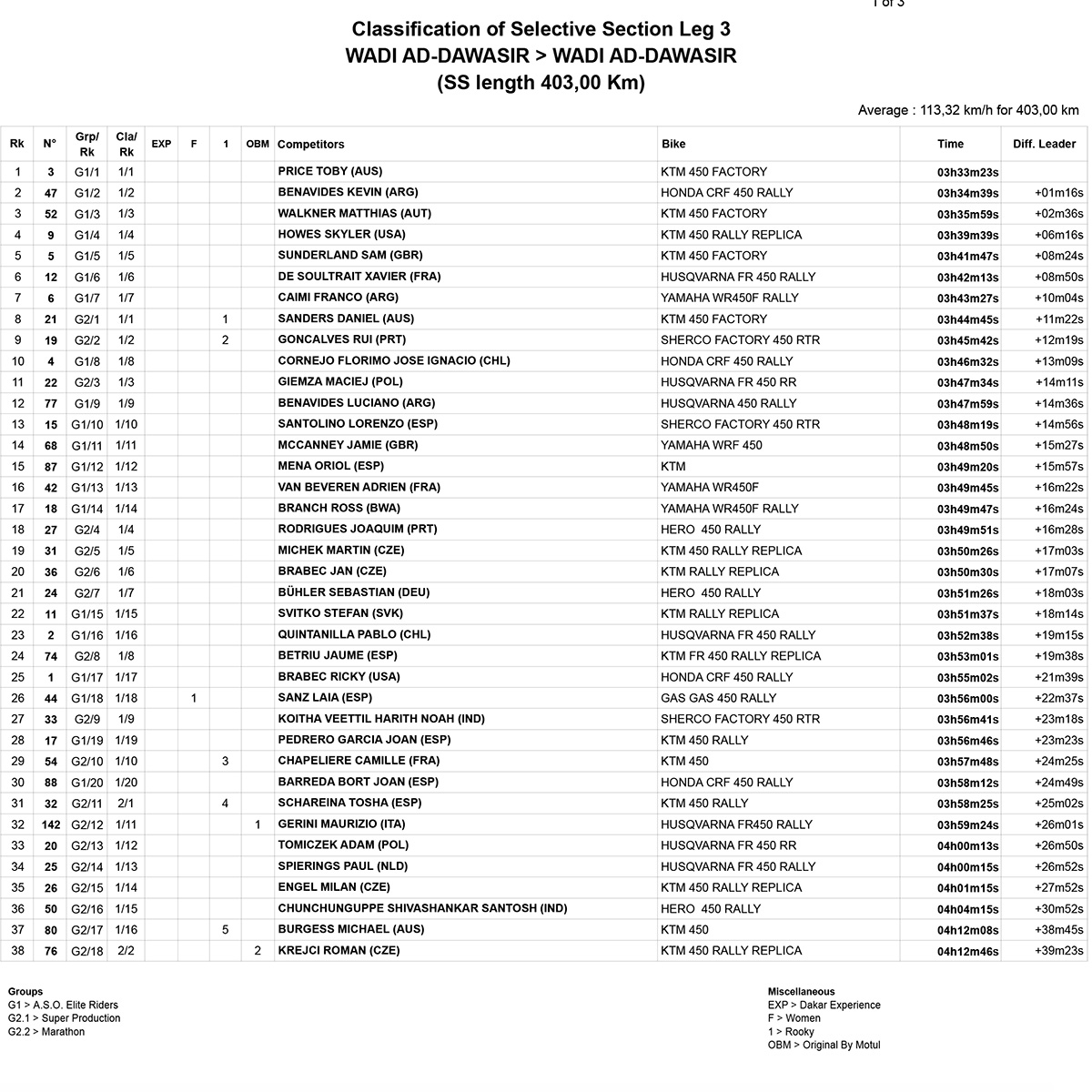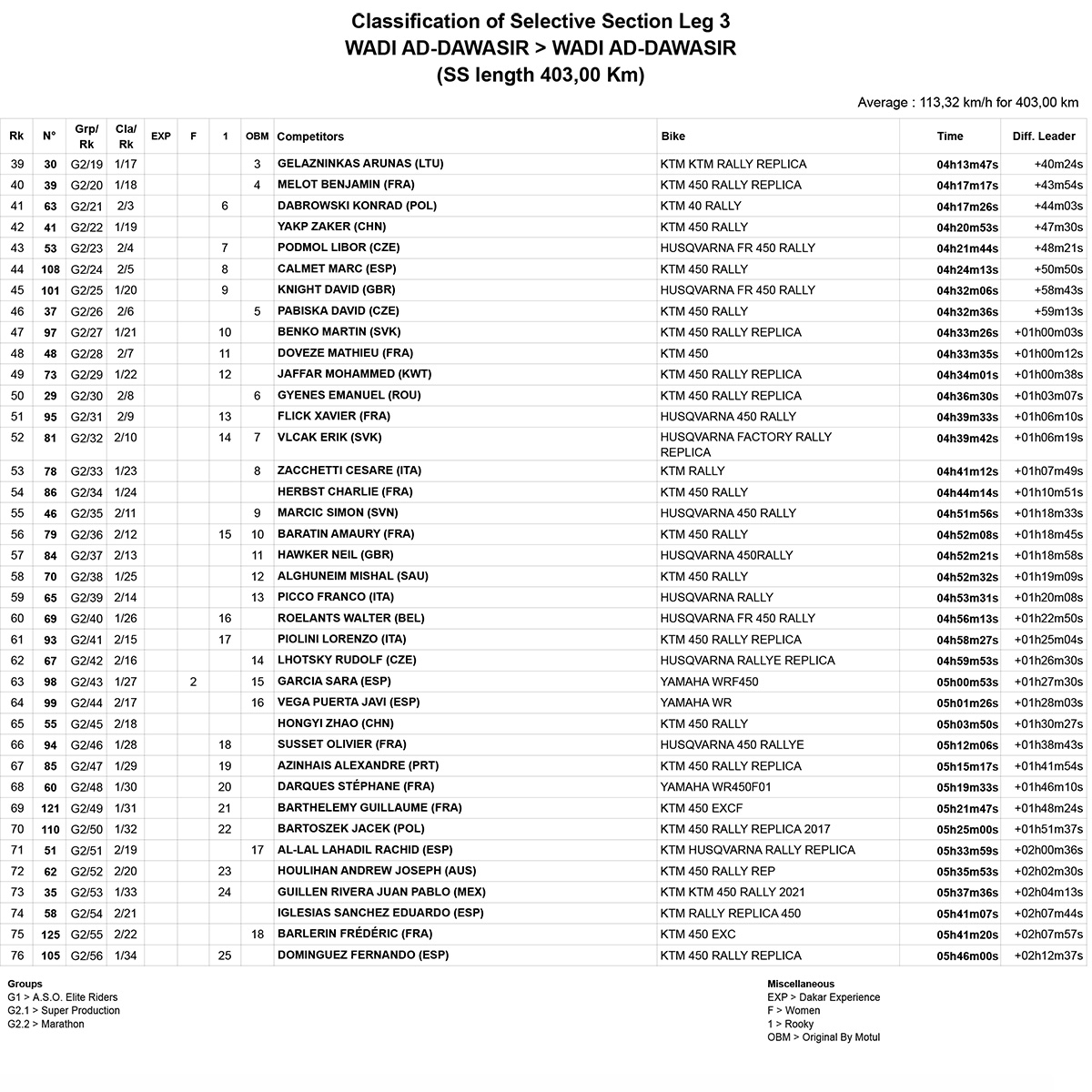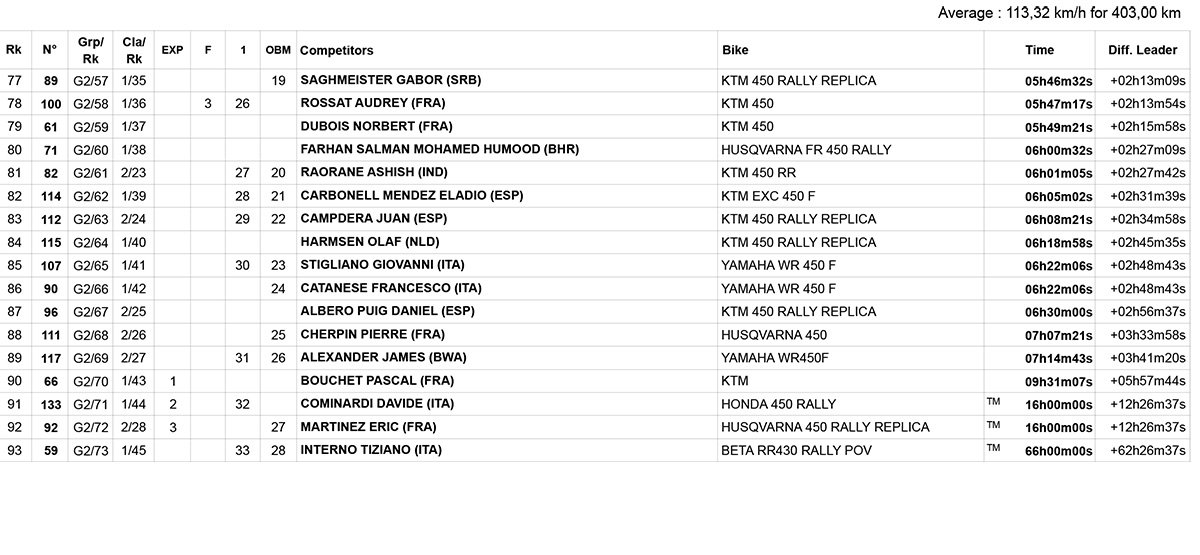 A.O.B – what else happened today in the Dakar?
Enduro convert Daniel Sanders continues to lead the rookie class with another top 10 finish, today just ahead of Sherco's MXGP convert Rui Goncalves. "Chucky" is 16th overall and mixing it with some very experienced rally riders.
The other big news of today was off the bikes. Yesterday saw Andrew Short going out of the rally with a mechanical issue which his Yamaha team investigated and found to beb serious water contamination from the fuel supplied by the organisers. They protested and asked for the stage to be annulled (allowing Shorty to restart) but the organisers said no. Read the story: Contaminated fuel the cause of Andrew Short's Dakar retirement
Shout out to David Knight in 44th place overall. The former Enduro World Champion is competing his first Dakar and admittedly on a very steep learning curve with zero experience in the big dunes. Rally ain't easy, not even with all Knighter's experience. Here's his honest account from stage three…
2021 Dakar Rally overall motorcycle standings (after stage 3):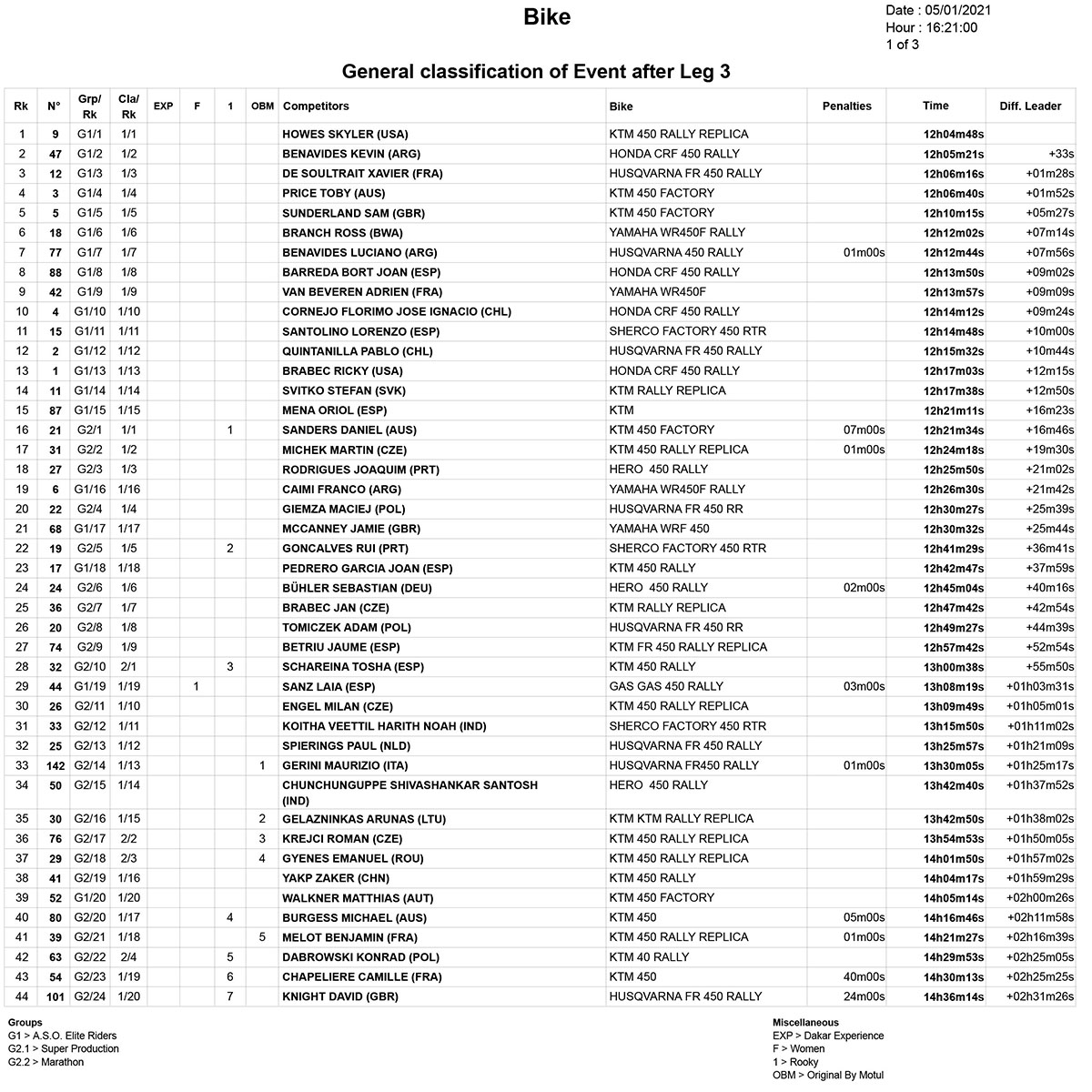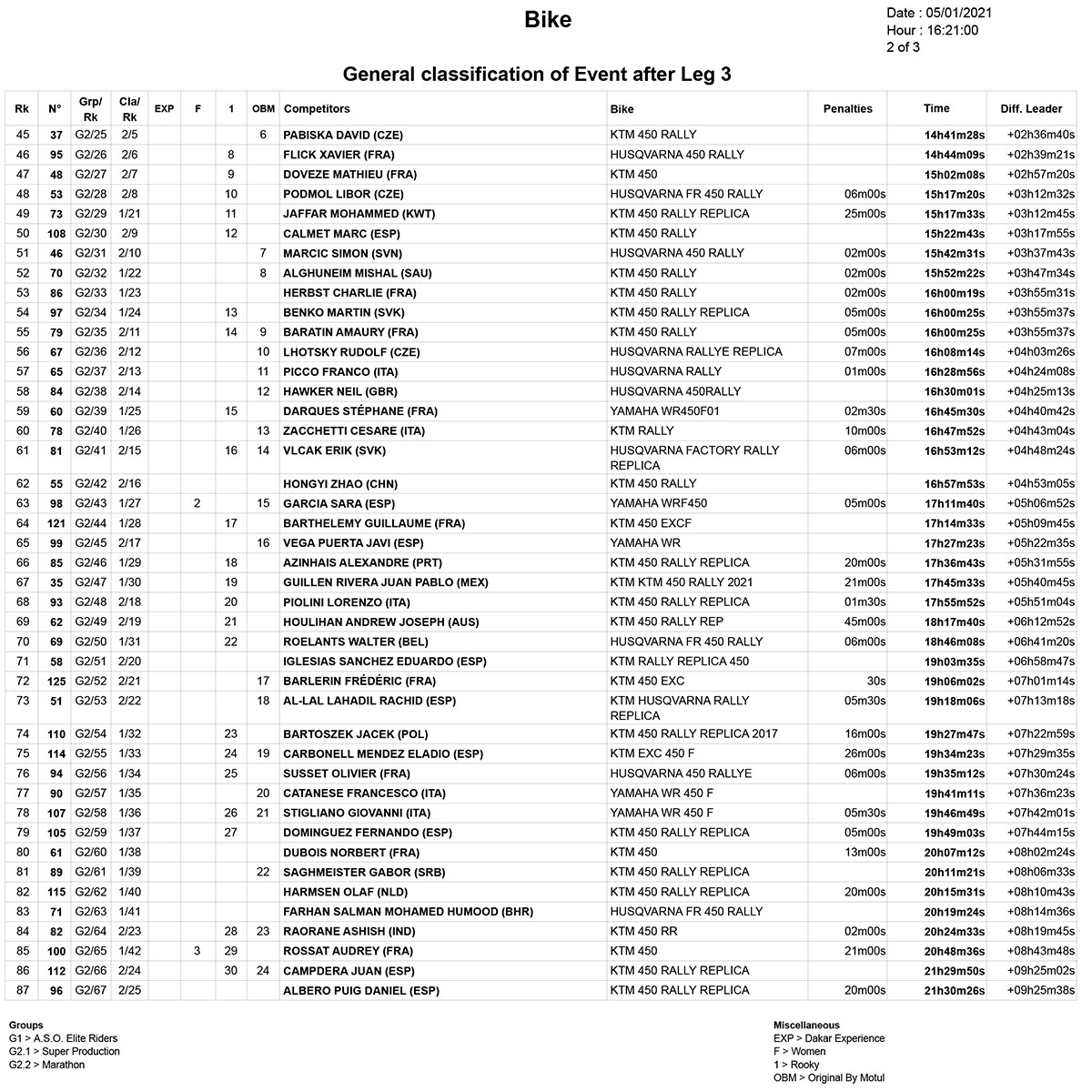 Photo Credit: Rally Zone