Dakar riders line-up for Rally of Morocco this week
A full house of factory riders are lining-up in Morocco this week for 2021 FIM Cross-Country Rallies World Championship round four, the Rally of Morocco – KTM, Honda, Husqvarna, Yamaha, Sherco and Hero Motosports' official rally teams are out in force facing a serious challenge in the north African dunes in preparation for the 2022 Dakar Rally.
The Rally GP class at this week's fourth round of the 2021 Cross-Country Rallies World Championship is about as good as you will see in any rally event outside the Dakar. As we ramp up towards the big one in January, riders from all major race teams are present in Zagora, race testing and beginning to weigh each other up.
With no shortage of injuries after Dakar 2021, plus a few bike issues or riders simply not racing previous rounds, this hasn't been the most competitive World Championship season. But you've gotta be in it to win it and KTM's Matthias Walkner has the points lead heading into the fourth of five rounds – he could wrap up the title this weekend.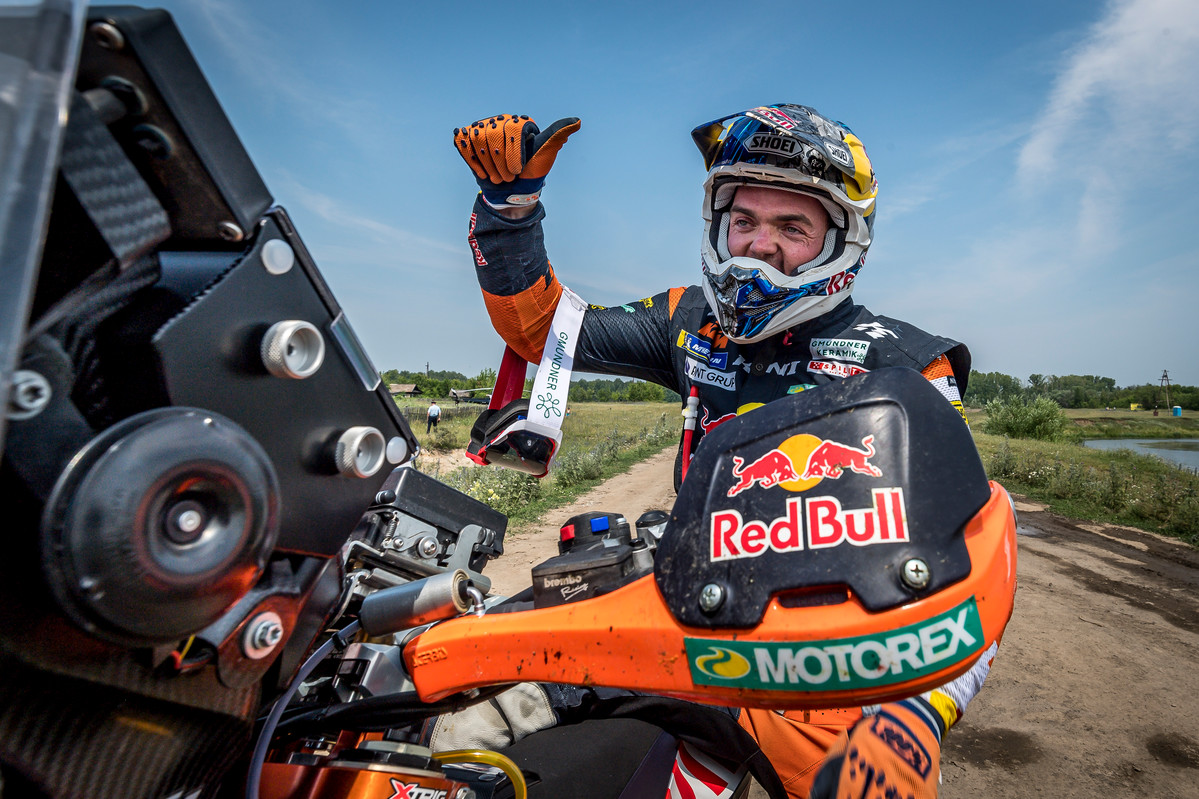 Full house
Walkner will have a full quota of Red Bull KTM teammates Sam Sunderland, Toby Price and Kevin Benavides alongside him and for the first time since last Dakar, the major players on their new bikes and teams will race each other.
That includes full squads from Yamaha (Ross Branch, Adrien Van Beveren and Andrew Short), Husqvarna (Luciano Benavides and Skyler Howes), GASGAS (Daniel Sanders), Honda (Pablo Quintanilla, Ricky Brabec, Nacho Cornejo and Joan Barreda), Sherco (Lorenzo Santolino, Rui Gonçalves and Harith Noah) and Hero Motosports (Franco Caimi, Sebastian Bühler and Joachim Rodrigues).
Dakar preparation
The Rally of Morocco is a challenging one which arrives at the right time of year for the riders to hone their bodies, bikes and minds on similar terrain ahead of the Dakar. Like the big event next January, Morocco is all under the control of David Castera, the sporting director of the Dakar, and the challenging daily routes and roadbooks riders will face in Morocco are largely of the same ilk.
Competitors will cover a total of 2686.80km this week, including 1633.52km of specials and in loops from a base camp in Zagora.
2021 Rally of Morocco schedule:
October 6-8: pre-race test, administrative and technical checks
October 8: Super Special pm
October 9-13: 5 stages followed by official prize giving
Cross-Country Rallies World Championship classification after round 3 of 5:
1. Matthias Walkner (KTM) 58 pts
2. Gregorio Caselani (Honda) 38 pts
3. Skyler Howes (Husqvarna) 36 pts
4. Daniel Sanders (Gas Gas) 33 pts
5. Franco Caimi (Hero) 32 pts
6. Adrien Van Beveren (Yamaha) 31 pts
7. Ross Branch (Yamaha) 25 pts
8. Sebastian Bühler (Hero) 24 pts
9. Luciano Benavides (Husqvarna) 24 pts
10. Andrew Short (Yamaha) 23 pts
Photo Credit: Rally Zone + Marcin Kin