Laia Sanz officially calls time on Dakar Rally bike career
Laia Sanz, the most successful female motorcycle racer in history, has called time on her Dakar Rally bike career.
In a season where she has already taken the Women's World Trials Championship (her 14th), the Trial des Nations with Spain and is still firmly aiming at the Women's Enduro World Championship (she has five already), you'd be forgiven for forgetting Laia Sanz has an unrivalled record in Rally.
But the 35-year-old Spaniard, the only woman to finish inside the top 10 at Dakar, has announced she is retiring from racing bikes at the infamous desert event.
In a statement Laia says two, tough years with injuries and illness at Dakar made the decision easier: "The time has come to make a change for the next Dakar Rally. It was never going to be an easy decision and I will miss taking part in the event with a bike, but I think it's the right moment.
"I feel very proud of the results we achieved, much more than I could have imagined when I entered my first Dakar and completing it was a dream in itself. If I had been told I would finish it ninth once and many times inside the top 15, I would have thought it was a joke."
Enduro and Trial GP comeback in 2021
What isn't a joke for any of her rivals is that Laia returned to both EnduroGP and TrialGP this season and immediately went straight back to the top in both disciplines. Sanz took the 2021 Women's TrialGP World Championship last month, September, and sits at the top of the Enduro Women's World Championship points with one round remaining in France on October 15-17.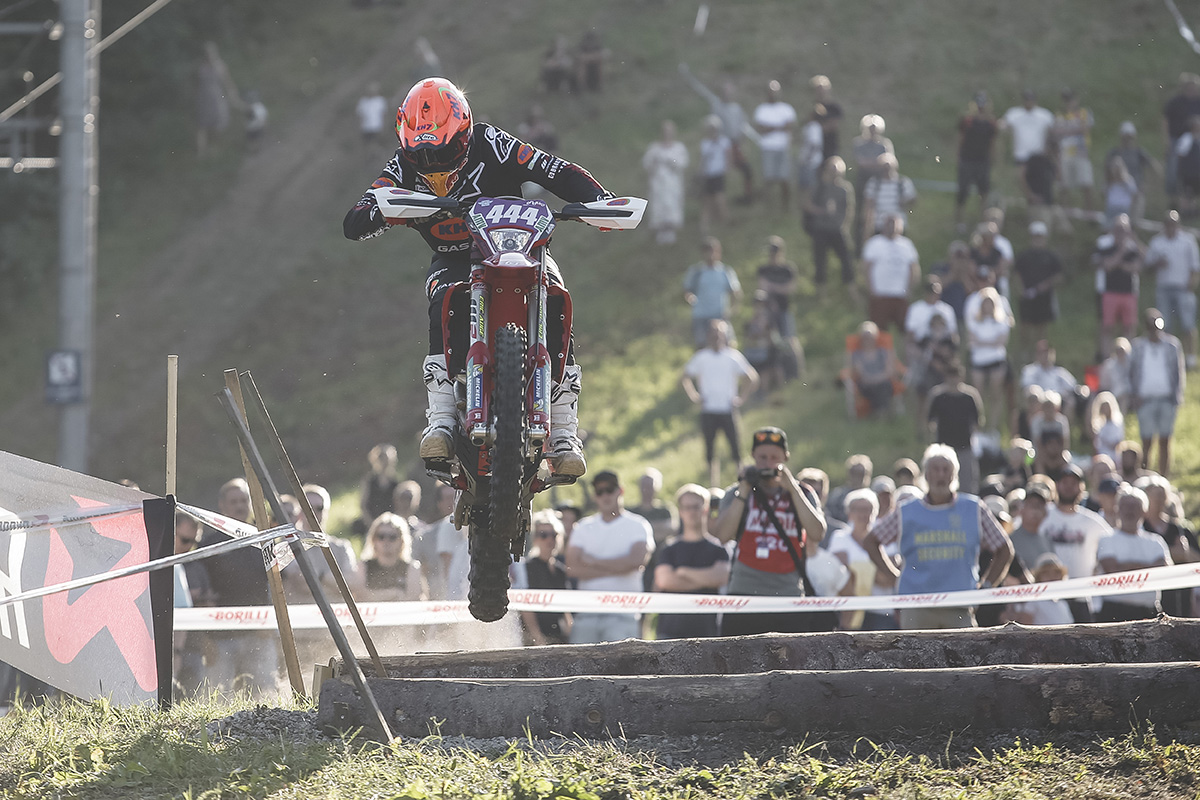 History woman
Though her two most recent Dakar's have been plagued by injury and illness, Laia says she has always given her best, "the past two years, I raced without the proper preparation the Dakar Rally needs. It was a very beautiful stage of my career where I enjoyed having many great teammates and being part of a great team for the past six years. Now a new stage is opening and it is one I face with great excitement."
Sanz made her debut in World Championship competition in 2000 and went on to collect five consecutive World and European Trials championships from 2002 to 2006 and then again between 2008 to 2011. In total, Sanz has triumphed 13 times in the Women's World Trial Championship, 10 times in Women's Trial European Championship and six times in the Women's Trial des Nations.
She switched to Enduro in 2010 and despite not competing every round, took third place in the Women's Enduro World Cup that year. From 2012 Laia proceeded to take five Women's Enduro World Cup titles.
Sanz's made her debut at the Dakar in 2011 and has a best result of ninth overall in 2015 which makes her the only female to finish inside the top 10.
Sanz claimed 17th overall in what will be her last two-wheeled attempt at Dakar this year, 2021. It was a result which maintained perhaps her most remarkable achievement: she has a 100% record finishing the famously tough event and has won her class at each of those 11 consecutive times.
Sanz leaves things hanging as to what she will do next, she'll certainly be focused on the 2021 Enduro World Championship final round next weekend in France right now. But a switch to four wheels at Dakar 2022 seems likely.
Vamos Laia and here's hoping you don't hang up your boots completely.
Photo Credit: Enduro21 + Rally Zone