Joan Barreda crashes out of the 2023 Dakar Rally
Honda rider Joan Barreda has been forced out of the 2023 Dakar Rally after crashing on stage nine – the Spaniard needed medical assistance and was airlifted to Riyadh hospital.
Bad luck and crashes hit Joan 'Bang Bang' Barreda once more as he's forced to leave the 2023 Dakar Rally while lying in eighth place overall.
The Honda rider had a great starting position for today's stage nine between Riyadh and Haradh, but after just 16 kilometres of the timed special, he hit the ground hard and had to be airlifted to Riyadh's hospital due to reported back pains.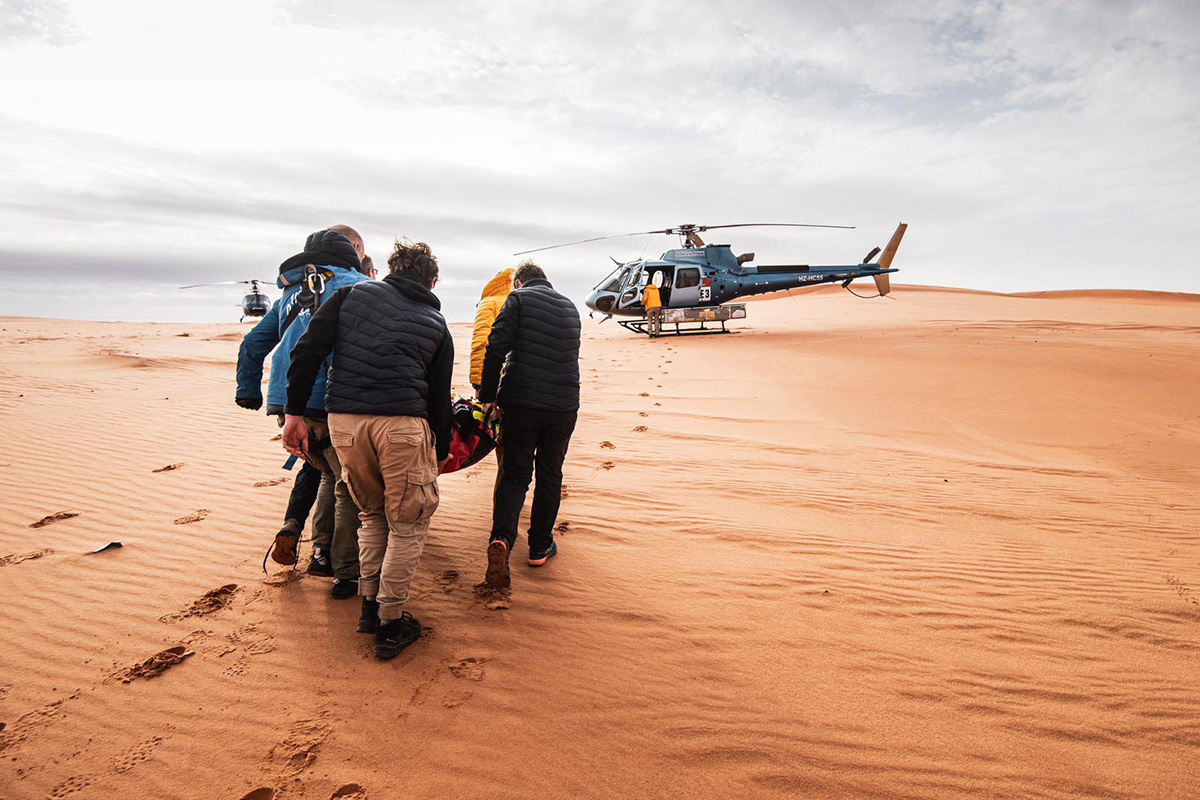 * Enduro21 will report more news on his condition when we get it.
Barreda was riding with a broken toe since the fourth stage, then he suffered a blow the following day when he had a big crash and his bike landed on his head, collecting Toby Price in the process. But despite all that madness he was sitting pretty in eighth place overall, just seven minutes shy of the leader.
The news comes as a disappointment for Barreda and his fans who saw the Honda-supported rider tick off his 30th career stage win earlier in the rally. Coming into this Dakar, Joan had 'Last Shot' painted on his helmet, but it looks like the Spaniard will have to check if he has a spare bullet in the chamber.
Photo Credit: A.S.O. + J.Delfosse/DPPI