Rieju to make their Dakar Rally debut in 2021
It's been a busy year for Rieju, first they buy 'old GasGas' enduro models and now they're dipping their toes into the competitive, and expensive, world of rally racing...
Spanish brand Rieju has announced the news they will take on the biggest off-road rally in the world, the 2021 Dakar Rally. Competing as the newly created RIEJU TEAM, the rider line-up has plenty of experience with Oriol Mena and Joan Pedrero and the major players, along with rookie Marc Clamet, who earned his spot in the Dakar after completing the Andalucia Rally.
"We have worked for many months on the project and our ambition is to make a top 10 but above all that the three riders get to cross the finish line" advises race team manager, Miquel García who also says they are aiming for a top 10 finish.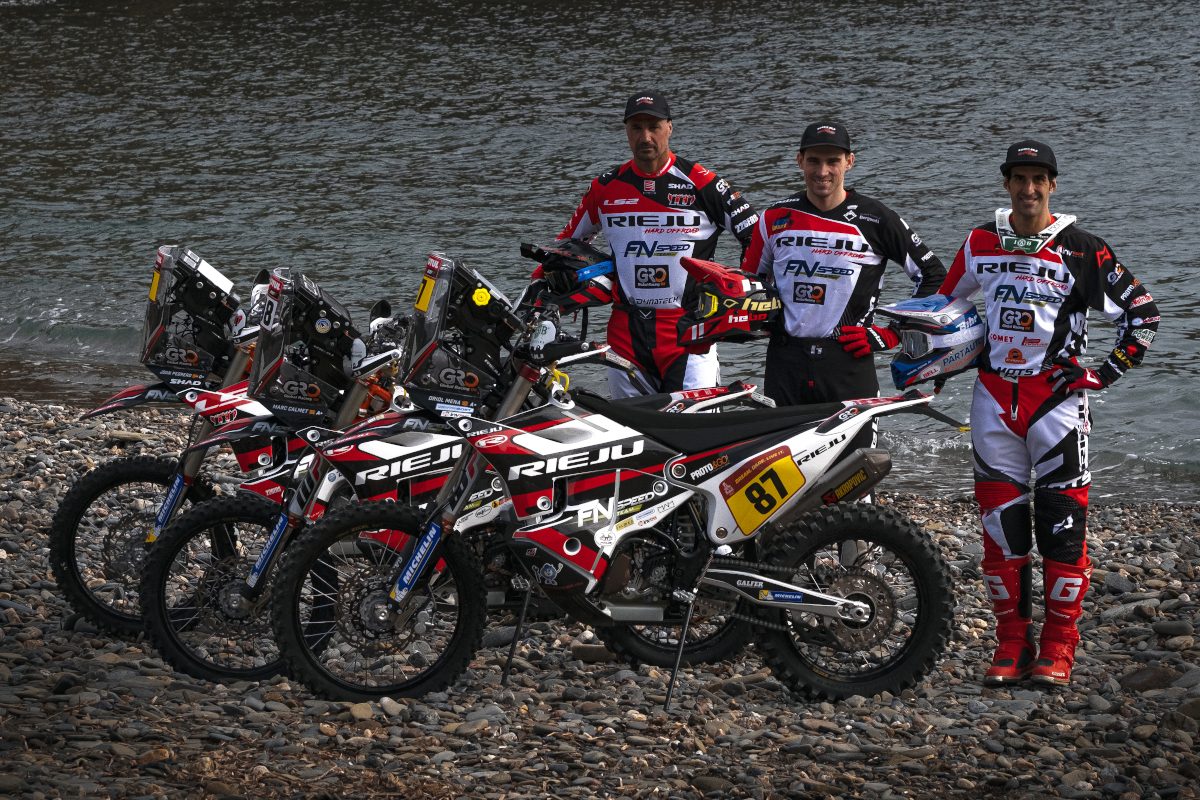 After acquiring the intellectual and industrial property of the old GASGAS models in March, Rieju looks set to establish their brand in the off-road scene and showcase itself at the Dakar Rally is a tried and tested route for manufacturers, albeit an expensive one. It is expected Rieju are also looking to create an enduro team for 2021.
The FN SPEED team, with 25 years of experience, will be in charge of preparing the bikes for the Dakar. Seemingly, Rieju aren't shy about hiding the fact that the bikes they'll use aren't built in house (they're KTMs) and will run livery to match their brand colours. The brand's first Dakar experience begins a partnership that "will help tomorrow's Rieju production machines become class leaders in the field of Enduro and Rally Raid" say the Spanish brand who leaves the door open to the development of four-stroke off-road engines in the future.
Follow the team's progress on the Rieju Motorcycles Facebook page.