Laia Sanz "not leaving motorcycles" yet after Carlos Sainz rally team announcement
Laia Sanz says she's not ready to hang up her riding boots yet despite the announcement she will team up with Carlos Sainz to race a 4x4 SUV in the Extreme E Championship – the off-road legend says she has "barely been able to ride the GASGAS rally bike" this season.
The news from the ACCIONA Sainz XE Team announcing that they would field two Spanish legends, Laia Sanz and Carlos Sainz, in the inaugural Extreme E electric championship in 2021 was big news in the world of rally. For us two-wheeled fans though it left us wondering if the most successful off-road female of all time was hanging up her riding boots.
Not so, well not yet, says Laia…
Like the Covid crisis wasn't enough, 2020 brought its fair share of extra issues for Sanz who has suffered from Lyme disease following a tick bite which left her deliberated and unable to train properly for the fast-approaching Dakar Rally.
But now, Laia is back on the big GASGAS RC 450F and training out in Dubai where she spoke to Enduro21 for her latest blog on our Spanish language site. Following a rollercoaster of a year in 2020, Sanz says she is going into the race with modest expectations.
"I still am not 100%. Last Dakar I came home with two torn hand ligaments and it took them almost five months to heal." Laia says which already ruled out any form of riding while soon after returning to training, Laia began to feel fatigued and a little out of sorts. "The doctor thought it might be due to a tick bite. And the truth is that he was right, because shortly after I did some tests they detected Lyme disease, which is quite a 'bloody' bacteria, so to speak, that if not diagnosed in time, can have serious consequences."
Following a three-month course of anti-biotics, Laia returned to her beloved trials bike while also returning to light training. But with the world's toughest offroad race on the horizon, Laia headed to Dubai to make up for lost time and become reacquainted with her rally bike.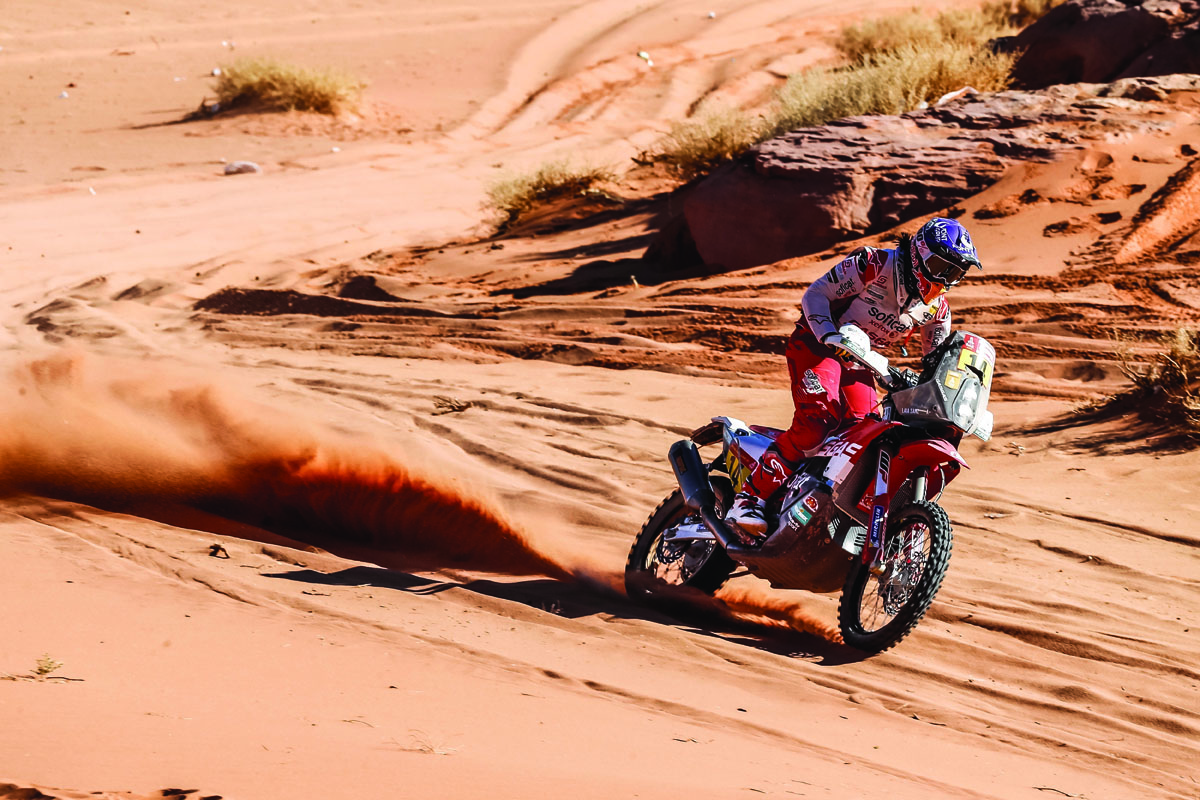 "Now I am in Dubai training on a motorcycle." A relieved Laia continues. "I have been able to do physical training, as much as I could, but now I am happy to have started riding a motorcycle again. I want to take advantage of this last month to improve my physical condition and regain sensations with the rally bike, because I have practically not been able to train with it."
It what will be her 11th Dakar Rally, Laia's expectations are less than previous years but the same common goal remains. "The first thing is to finish, because that is difficult enough on the Dakar."
Photo Credit: Rally Zone