Yamaha launches 2023 Tenere Spirit Experience – take your T7 to the races
Yamaha has launched "the ultimate Rally Raid Adventure" for Tenere owners, the 2023 Tenere Spirit Experience offers rally-raid training and can take you to major events with the official Yamaha World Raid Team.
Yamaha claims more than 40,000 riders in European alone are currently enjoying the fruits of the Yamaha Tenere 700, the "most versatile motorcycle ever produced" they say. It's certainly proved a hit not just with adventure bike riders but the big hole in the market where trail and dualsport bikes occupy also.
Yamaha are always keen to point out the DNA and heritage in off-road sport with the original Yamaha XT bikes having won the very first Dakar Rally and continuing to race the iconic event for the next 40 years. They've subsequently pulled right out of it (and world enduro, that's not mentioned in the PR material either funnily enough!) but have gone large on the Tenere quite rightly and that extends to desert racing with the Tenere World Raid Team's Alessandro Botturi and Pol Tarres taking his Tenere to events like the Erzbergrodeo.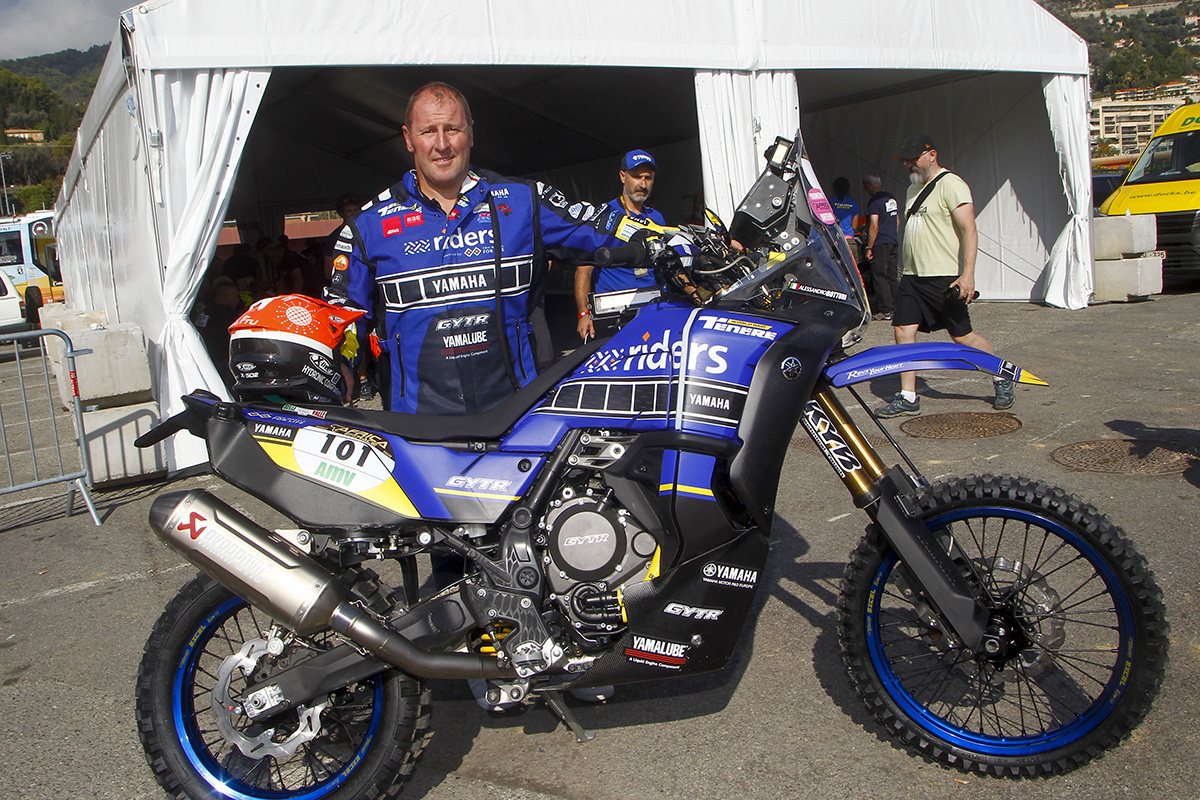 New Tenere Spirit Experience for 2023
All of that feeds back into the Tenere Spirit Experience new "immersive" Tenere Spirit Experience that opens up even more possibilities for Tenere Riders with the same hunger for more adventure and our dedication to Riders for Health.
The nub of this is that Yamaha wants you to enjoy your Tenere to the full in "a range of riding situations" – in short, not just on the road son.
For 2023 Yamaha the exclusive new Tenere Spirit Experience steps it up a notch so owners of the T700 can join some of the world's best-known Rally Raid events with the official Yamaha World Raid Team.
Here's the deal…
Sign up and a total of 20 Yamaha customers and their bikes will be transported to their chosen Rally Raid where they will follow both the actual route and a parallel route to the race competitors and live alongside the race team in the bivouac each evening.
Run by former Enduro champion and Dakar Racing Team manager Marc Bourgeois through his company MBSM on behalf of Yamaha, the Tenere Spirit Experience is open to Yamaha Tenere owners who want to take their adventure riding to another level and get a real taste of Rally Raid but without the intense pressure of competition.
Join the Tenere World Raid Team at four events in 2023
Former EnduroGP rider turned team manager Marc Bourgois will take in charge in both the Racing organisation and the Customer programme under the umbrella of the Tenere World Raid Team.
The 2023 Tenere Spirit Experience includes four of the most famous Rally Raid events: Morocco Desert Challenge in April, Hellas Rally in May, Transanatolia in September and Tunisia Desert Challenge in October. Details about each of the four events on the link below.
Tenere Spirit Experience riders will be sharing the bivouac with Tenere World Raid Team riders Alessandro Botturi and Pol Tarres who will be competing at selected events – and there will also be extra top level guest riders joining various races.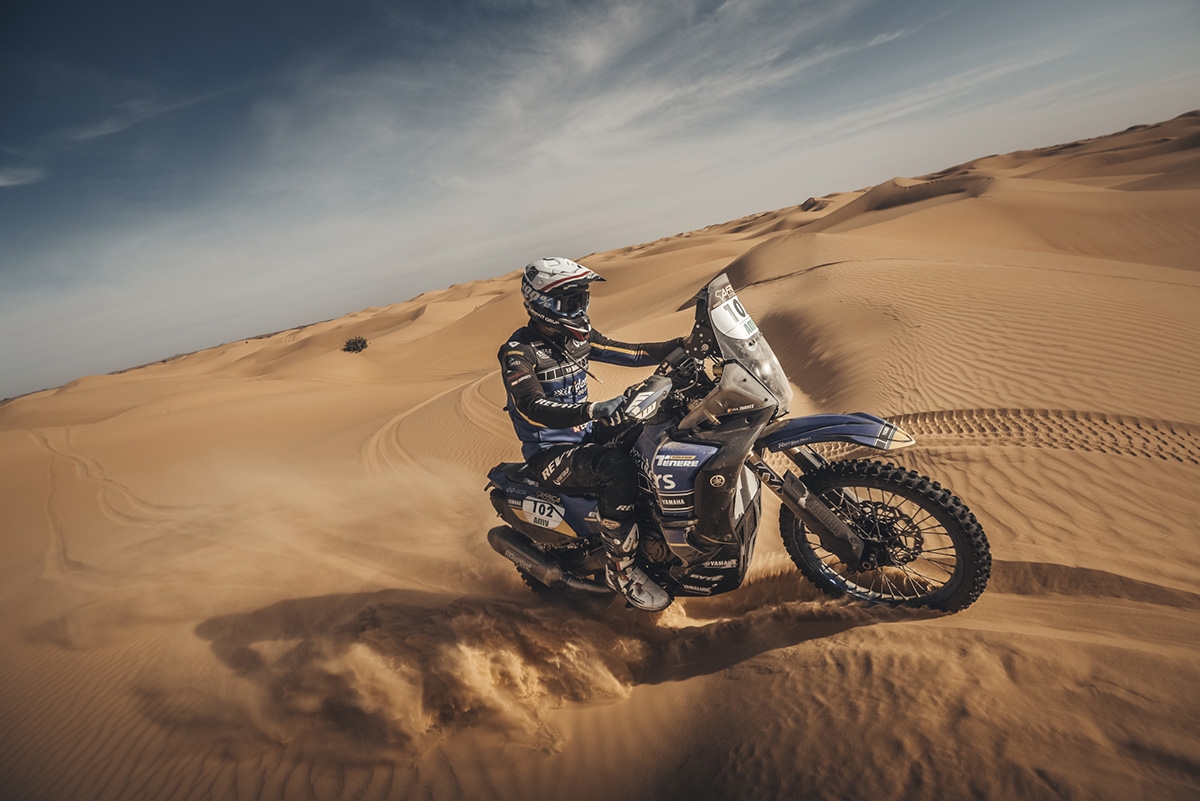 Bring your own Tenere
Customers will ride their own bike at the Tenere Spirit Experience events but don't need to need to worry about too many modifications. MBSM technicians will equip every bike with special wheels and tyres as well as navigation equipment prior to the ride – and in some cases the participant's Tenere will also be required to be fitted with an extra fuel tank for specific events.
Total package from start to finish
Tenere Spirit Experience is a total 360 degrees package that is designed to cover every aspect of the preparation, flights, bike transportation and every aspect of participation in the customer's chosen Rally Raid.
Before the event each rider can choose to attend a Tenere Centre if they want to get tuition on their riding or navigation skills, and MBSM will take care of everything else from start to finish – including daily pre-event briefings, logistics, technical assistance, GPS tracker fitment, breakfast and dinner and camping.
Where are the training centres?
MBSM Tenere Centres are designed for riders wanting to take additional off-road training, develop their navigation skills as well as prepare for the Tenere Spirit Experience.
MBSM will have two Tenere Centres located in France and Morocco. Other countries in Europe also have similar structures and training centres including the Yamaha Off Road Experience in Wales, contact your local distributors for more info.
More information: www.tenere-spirit-experience.com