Broken leg rules Dakar Champ Benavides out of World Rally-Raid Championship round 2
Round two of the 2023 World Rally-Raid Championship, the Abu Dhabi Desert Challenge, will begin this week without the points leader Kevin Benavides after the Dakar Rally winner suffers a broken leg.
The Red Bull KTM Factory Racing rider is reported to have suffered a training crash just yesterday as riders made their pre-race shakedown test before round two this week. Benavides was airlifted to hospital in Dubai, where a broken femur was confirmed and initial neurovascular assessments found no major damage to the blood vessels or nerves.
A statement from the team says: "Kevin entered surgery today, Thursday February 23, at 10am local time. The surgery lasted for just over two hours with doctors extremely pleased with the outcome. It is expected that Kevin will be discharged from hospital in the coming days, depending on his progress."
"After winning the Dakar and leading the points standings in the world championship, Kevin was preparing to take on round two of the series and hopefully secure another outstanding result." Said Norbert Stadlbauer, KTM Group's Rally Team Manager. "Thankfully, it looks like the surgery went well and Kevin has already begun his road to recovery."
W2RC round 2 this week in Abu Dhabi
It's a big shame not just for Kevin and his team but for the race in Abu Dhabi which was set to begin on February 26, running through to March 3. The result was always set to be wide open with three times winner, and reigning World Rally-Raid Champion, Sam Sunderland returning to action after his early exit from the '23 Dakar. His GASGAS teammate Daniel Sanders who could have been a strong favourite in the sand, remains in Australia for this race.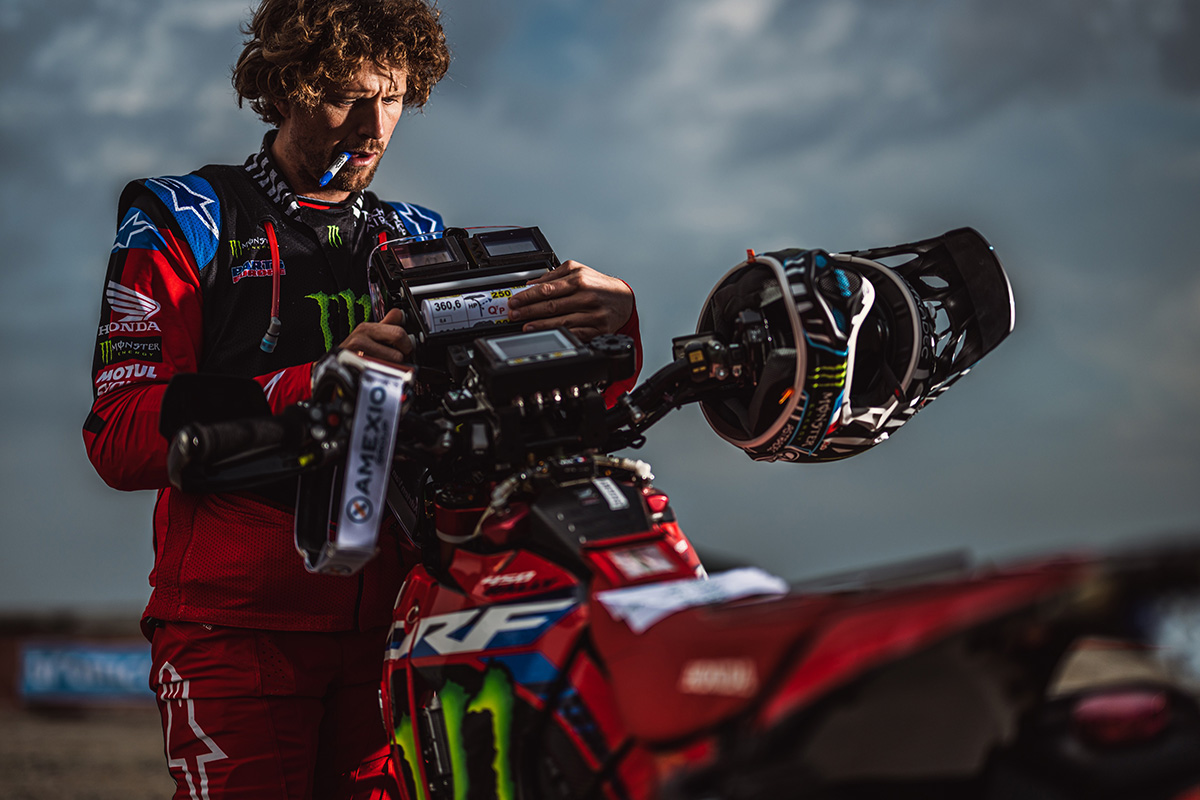 Monster Energy Honda's Ricky Brabec will return to action this week though and, like Sam, arrives with zero points in the bag. Brabec's Honda teammate Adrien Van Beveren finished third overall last year, just one point shy of second place, is in a much stronger position on the CRF450Rally and loves the dunes. Honda's squad will be complete with Nacho Cornejo and Pablo Quintanilla.
Red Bull KTM Factory Racing arrives at round two of the season with Dakar runner-up (by 46 seconds let's not forget) Toby Price heading Matthias Walkner. Skyler Howes (third in the Dakar) and Luciano Benavides will fly the Husqvarna Factory Racing flag.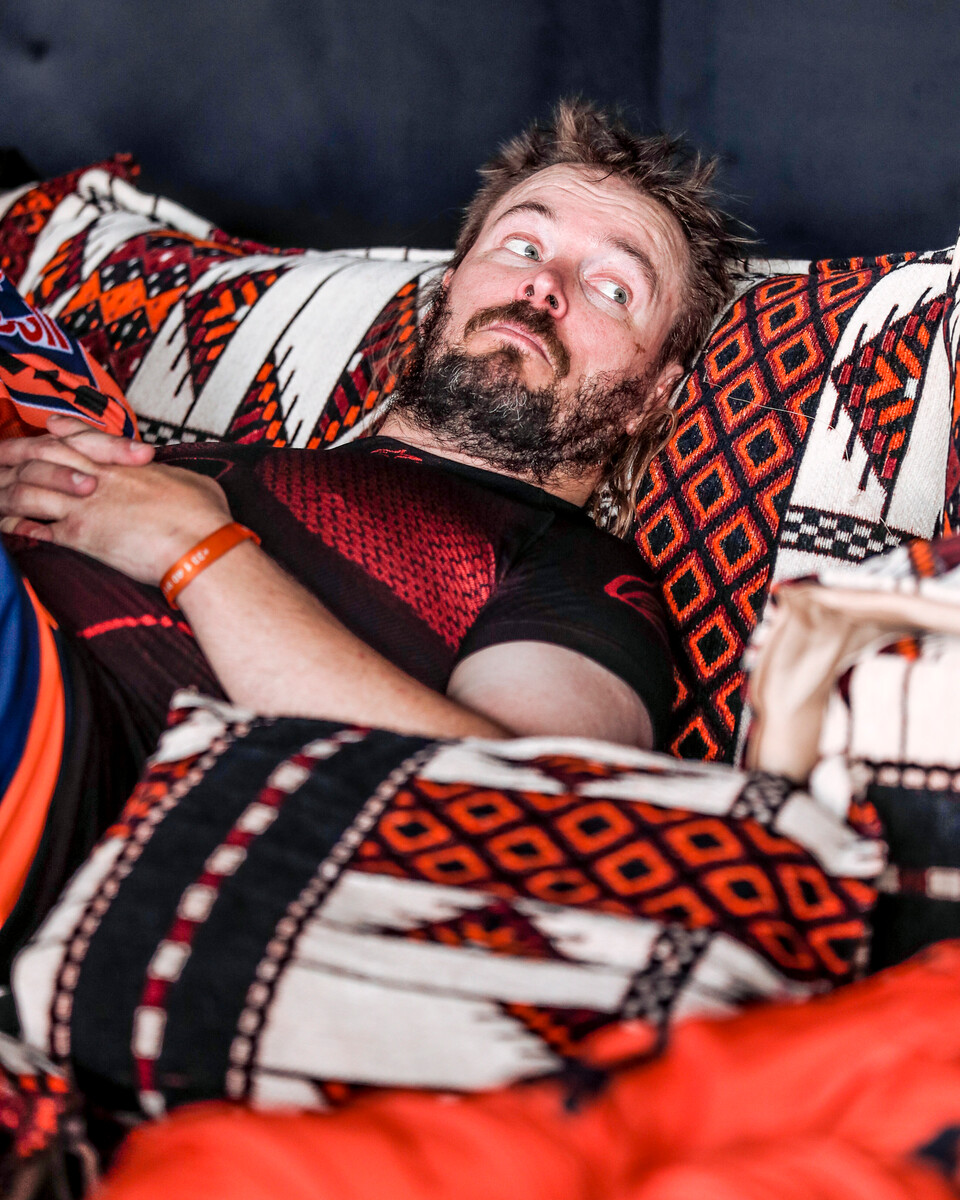 Hero MotoSports will field two of its four factory bikers, Ross Branch and Sebastian Buhler and 2022 Rally2 World Cup champion Mason Klein will hope to regroup after a tough Dakar rounding up just 13 riders in the RallyGP class on his BAS World KTM Racing.
Rally2 wide open
In the Rally2 category, Romain Dumontier (HT Rally Raid Husqvarna Racing), leads the championship but will not start the ADDC. The rules for this category allow riders to scrap one of their results from the championship tally.
That gives rivals such as Paolo Lucci (BAS World KTM Racing), Michael Docherty (SRG Motorsports), Jean-Loup Lepan and Konrad Dąbrowski from Duust Diverse Racing and Toni Mulec (BAS World KTM Racing) a clear run although Alfie Cox will not join the start line after his Dakar crash. The Romanians Ionuț Florea and Andrei Cristian Danila bring the Rally2 total to seven bikers in their W2RC debut.
2023 Abu Dhabi Desert Challenge schedule:
February 25 – administrative and scrutineering take place at the Energy Business Center in Abu Dhabi. The pre-race press conference will be held at the Murban Theatre at 7pm
February 26 – the caravan transfers to the desert in Al Dhannah, with the prologue start at 3:15pm
February 27 – stage one connects the bivouac in Al Dhannah to the race HQ at the Qasr Al Sarab Desert Resort
February 28 to March 2 – three loop stages in the Al Dhafra Region, the Rub' al Khali (Empty Quarter)
March 3 – final stage returns to Abu Dhabi with a finish around 12:30pm and prize ceremony taking place at 7pm
*Detailed stage information isn't currently available
More information including live timing: www.abudhabidesertchallenge.com
Photo Credit: Rally Zone + Honda Racing | MEHT