2023 SuperEnduro: Rnd 4, Israel this week – just 8 World Championship riders?
It's race week in Jerusalem, Israel for round four of the 2023 SuperEnduro season where Billy Bolt continues his romp towards a third world title – hats off to the privateers who made it to the Middle East but are just eight FIM World Championship riders enough?
What can we say about the fourth round of the 2023 FIM SuperEnduro World Championship in Israel this week? That SuperEnduro is still on fresh ground, pushing boundaries racing inside the Pais Arena in the Holy Land? That Billy Bolt remains invincible, has a 26-point lead and continues to ride completely on his own level right now?
Like the previous SuperEnduro rounds this season, aside from the supreme skills on these impressive tracks, the fight for podium places is where the intrigue is at. The floor space in the Pais Arena is nicely filled with this week's track design which should give good chance for overtaking…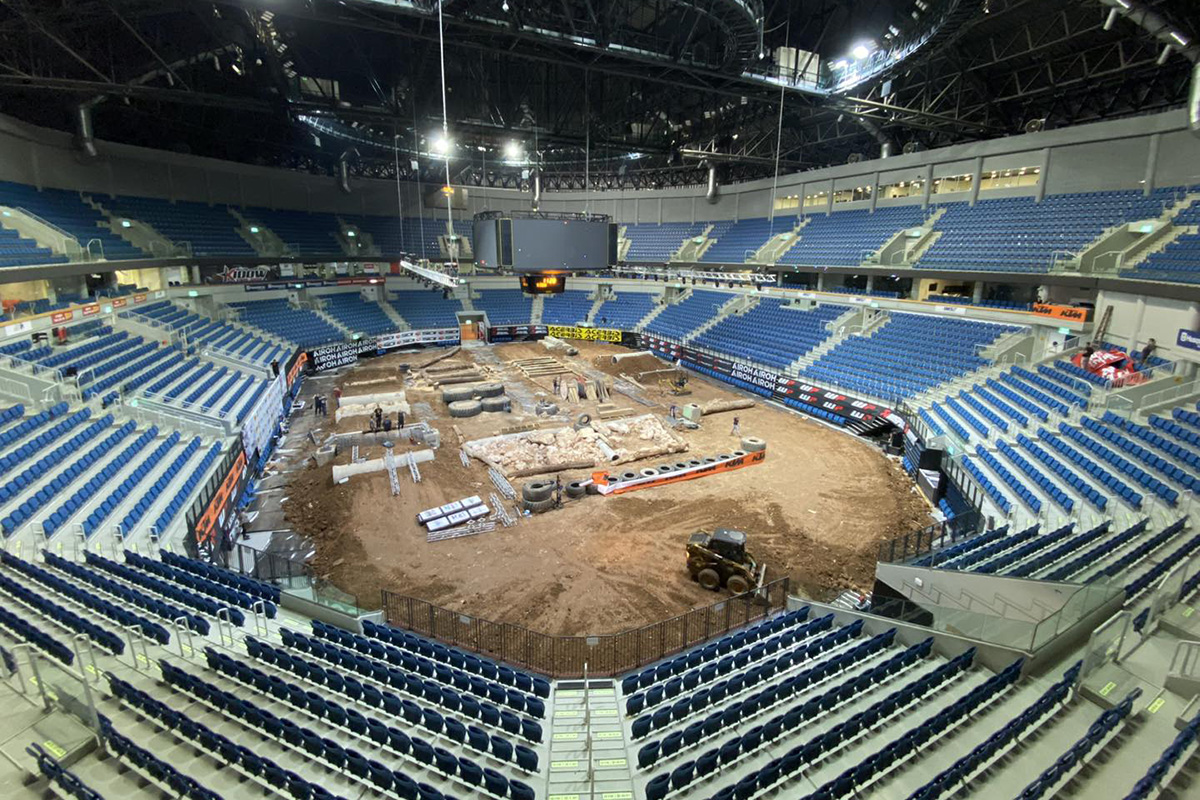 Who can take a heat race off Bill is one thing but intrigue lies always in the fight behind across the three races.
Jonny Walker, Cody Webb, Taddy Blasuziak, Dominik Olszowy, Diogo Veiera, Norbert Zsigovits and the action man from Northern Ireland, Jordan Scott are the eight riders theoretically who stand the same chances. But without a mistake or mechanical issue, who's got an answers to Bill's technique right now?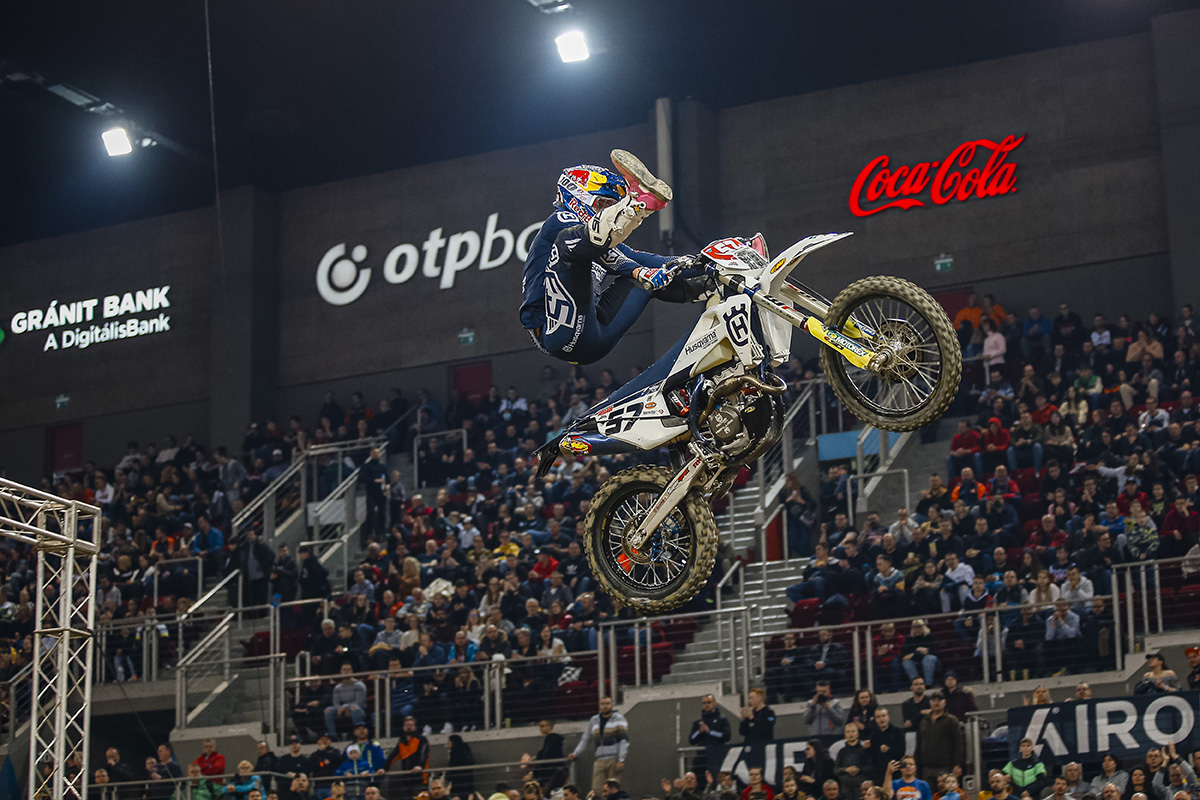 Comment: hats off to the privateers
The previous rounds this season have been bumper editions with an awesome night's racing across different classes in sell-out arenas. No question the racing across three Prestige races will be hot but just eight world championship riders will line up to race in Jerusalem.
Sure, it's cool that enduro is breaking new ground in staging events in new countries, and no doubt fans are crying out for it. But an FIM World Championship event with eight riders?
It's fair to point out Prestige class would only normally expect around 12-15 riders and we're missing the Junior and European classes in Israel which brings another five races and up to 50 other riders. That includes some great kids races which is to be applauded.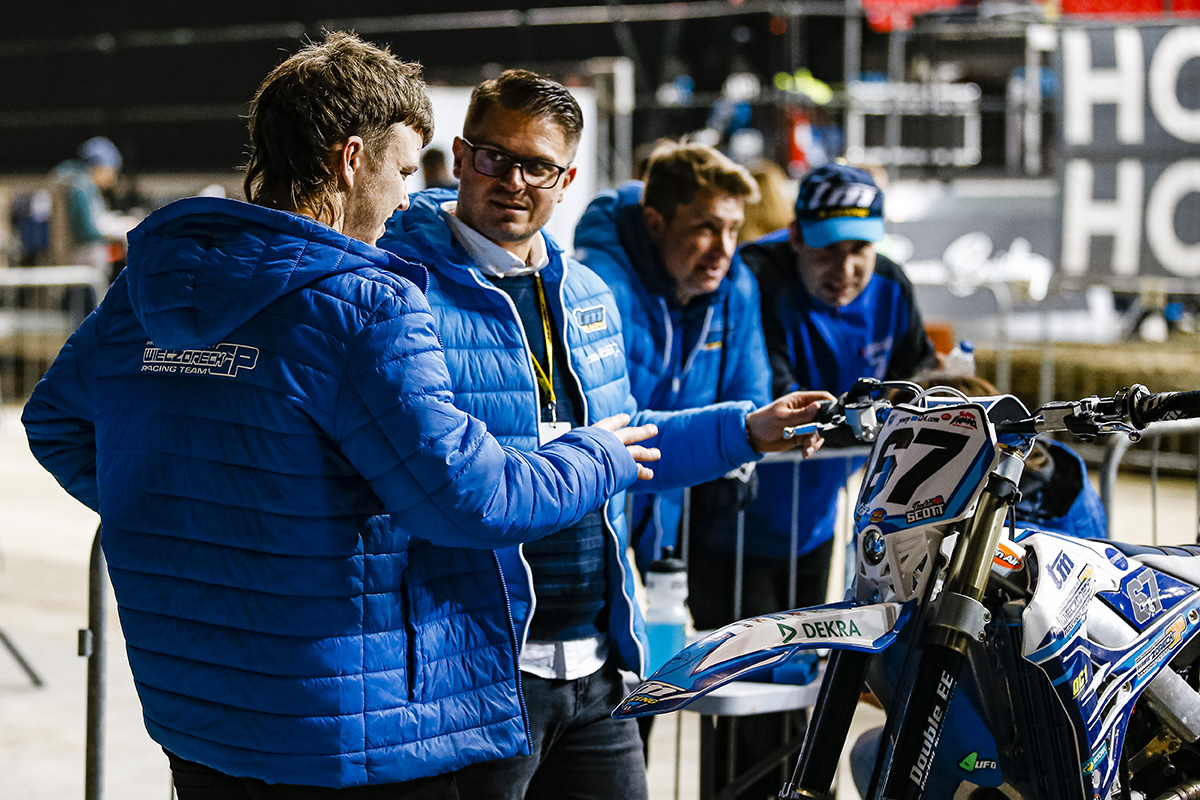 It's the age-old difficulty with pushing any world championship out to wider countries and audiences, and doesn't reflect on the organisers of the races. In this case it's too expensive for the largely European-based riders in the series to make it to Jerusalem – hats off to the five or so privateer riders and their teams who've made that financial and physical trip to the southwestern quarter of the Israeli capital.
If all eyes are on the Billy show and who can or cannot get the better of him, should it matter what's going on behind in the lower ranks? Well, yes. The Junior class for example this season has been great to watch with the Brightmore brothers bursting on the scene and both Milan Schmueser and Raul Guimera challenging.
Check the Junior class highlights from the last sell-out round in Hungary
2023 SuperEnduro World Championship classification ahead of round 4: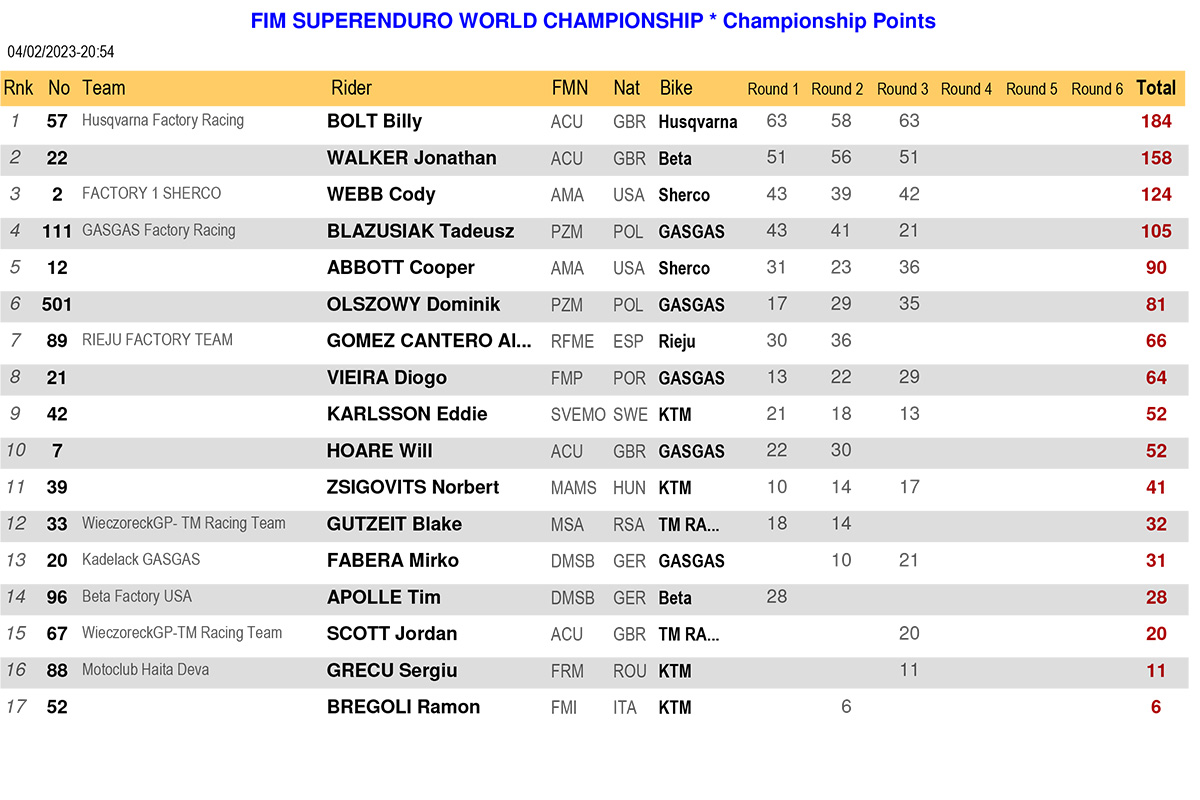 The Israel round will be held on Thursday, March 2 (due to religious reasons). As ever, you can tune live on SuperEnduro.tv (broadcast begins 6pm Central European Time) and Enduro21 will bring results and insight from the race here. Stay tuned.
Photo Credit: Future7Media | Nicki Martinez